By Jonathan Blumhofer
I've compiled a list of twelve concerts (or concert series) that I think will stand among the future season's highlights.
The Boston area's 2019-20 classical music season is a familiarly daunting and formidably diverse mix of old, new, familiar, and unexpected. Rather than attempting to summarize all of its moving parts, I've compiled a list of twelve concerts (or concert series) that I think will stand among the future season's highlights. For those looking for more, beneath them are links to the websites and schedules of nearly two dozen of the institutions that make Boston's classical music scene so rich. Suffice it to say, there's something – or more – to fit just about every taste.
---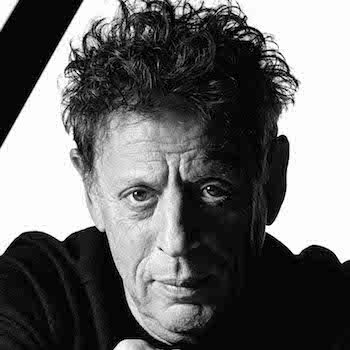 Philip Glass Ensemble plays Koyaanisquatsi (September 20)
Philip Glass and his eponymous Ensemble come to Boston for a one-night-only performance of his score to Godfrey Reggio's Koyaanisquatsi (they accompany a live screening of the film). The night before, you can catch Glass and Reggio in conversation at WBUR's CitySpace.
Odyssey Opera presents Saint-Saëns (September 21)
Odyssey's season-long focus on the Tudors begins with the Boston premiere of Camille Saint-Saëns' Henry VIII. Michael Chioldi sings the title role, Ellie Dehn is Catherine of Aragon, and Hilary Ginther portrays Anne Boleyn; Gil Rose conducts.
The Roaring Twenties (October 4)
The Boston Modern Orchestra Project's 2019-20 season is, true to form, all over the map. Their opener celebrates the 1920s, with music by John Alden Carpenter and Kurt Weill framing  pieces for theremin and orchestra by Joseph Schillinger and Dalit Warshaw. Carolyn Eyck is soloist in the last pair.
Susanna Mälkki conducts Faure, Dieter, Messiaen, and Debussy (October 24-26)
If there's one Boston Symphony concert series you shouldn't miss (and there are a couple), it's the return of the brilliant Susanna Mälkki after an eight-year hiatus. She brings a typically fresh program that mixes late-19th and early-20th-century French music with the American premiere of Dieter Amman's The Piano Concerto (featuring Andreas Haefliger).
New England Philharmonic's Left Dreaming (October 26)
The NEP's forty-third season opens with a program mixing 20th-century-classics by Ravel (the Concerto for the Left Hand, with pianist Jeffery Swan) and Schoenberg (Five Pieces) with three scores from the last decade: Hannah Lash's God Music Bug Music, Gunther Schuller's The Past is in the Present, and Hilary Purrington's Above the last cloud. Richard Pittman conducts.
Boston Lyric Opera's Fellow Travelers (November 13-17)
BLO continues to balance its presentation of operas old (Pagliacci, Norma, and Giulio Cesare) and new, the latter this year coming in the form of composer Gregory Spears and librettist Greg Pierce's adaptation of Thomas Mallon's 2007 novel about a same-sex love affair at the height of the McCarthy era. Jesse Darden, Jesse Blumberg, and Chelsea Basler headline the cast; Emily Senturia conducts.
Los Angeles Philharmonic plays Ginastera, Adams, and Stravinsky (November 23)
Thanksgiving comes early for this fall in the form of a Saturday matinee from Gustavo Dudamel and the Los Angeles Philharmonic. They present the local premiere of John Adams' new piano concerto Must the Devil Have All the Good Tunes? (with Yuja Wang) plus Alberto Ginastera's Variaciones Concertantes and Stravinsky's The Rite of Spring.
Boston Philharmonic Youth Orchestra plays Strauss, Mendelssohn, and Mahler (November 24)
Boston's best classical ensemble of 2019 (according to Boston Magazine – and I'm not about to argue with that assessment) returns to action with music by Mahler and Verdi framing a performance of Mendelssohn's Violin Concerto. The brilliant fiddler Stefan Jackiw is soloist in the latter.
H&H's Mozart & Haydn (January 24 & 26)
Harry Christophers and Aisslinn Nosky continue their survey of Mozart violin concertos and Haydn symphonies with, respectively, nos. 4 and 100. Also on tap is the latter's exceptional Lord Nelson Mass. It's a can't-miss combination.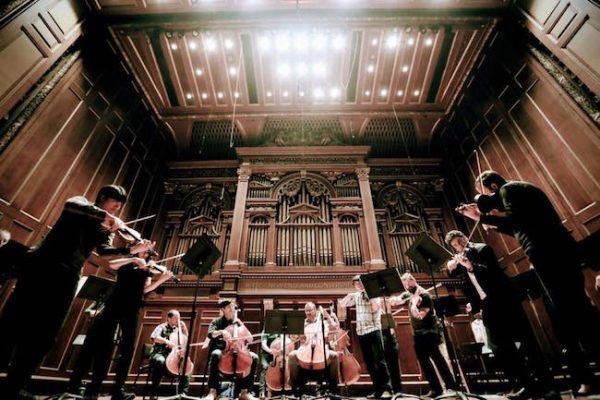 A Far Cry's Berlin (February 1)
There are no uninteresting concerts on the Criers' 2019-20 season (which is, admittedly, the norm). This one celebrates the vibrant musical atmosphere of 1920s Berlin, with characterful rarities by Hindemith, Weill, and Paul Juon.
Daniil Trifonov plays Bach (March 15)
The world's greatest pianist has been a regular in Boston of late — but don't take his appearances for granted. He returns with a Bach-themed program: The Art of Fugue, plus arrangements of Bach pieces by Brahms, Rachmaninoff, and Liszt.
Boston Philharmonic plays Mahler (April 24)
The BPO wraps up a heavy-hitting season (symphonic works by Bartók, Rachmaninoff, and Dvořák are featured in their first three concerts) with the biggest symphony in the repertoire at Boston's biggest symphonic venue: Mahler's Third at Symphony Hall. Susan Platts sings the mezzo-soprano solos and Benjamin Zander conducts.
---
For full season listings, check out these websites:
Bach, Beethoven, and Brahms Society Orchestra
Boston Early Music Festival Concert Season
Boston Modern Orchestra Project
Isabella Stewart Gardner Museum Concerts
New England Conservatory Orchestras
---
Jonathan Blumhofer is a composer and violist who has been active in the greater Boston area since 2004. His music has received numerous awards and been performed by various ensembles, including the American Composers Orchestra, Kiev Philharmonic, Camerata Chicago, Xanthos Ensemble, and Juventas New Music Group. Since receiving his doctorate from Boston University in 2010, Jon has taught at Clark University, Worcester Polytechnic Institute, and online for the University of Phoenix, in addition to writing music criticism for the Worcester Telegram & Gazette.