By Jonathan Blumhofer
François-Xavier Roth's Mahler offers plenty of personality and ideas; there's nothing on Mariss Jansons' disc that's really worth your time; guitarist Daniel Lippel draws out Steve Reich's lyrical qualities.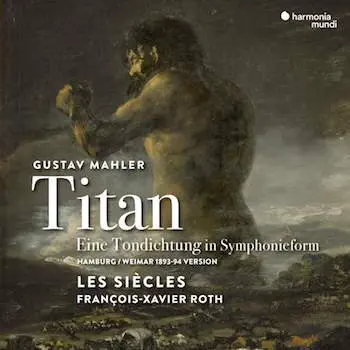 Not many symphonies have gone through so many versions before reaching their final form as Gustav Mahler's First. Initially heard as a "symphonic poem" in 1889, four years later it was recast as Titan ("tone poem in the form of a symphony"). Not until 1896 did the work appear, shorn of programmatic elements, as Mahler's Symphony no. 1.
If audiences in Mahler's day couldn't make heads or tails of any of those editions (they couldn't), it wasn't because Mahler's music lacked for personality or ideas. As François-Xavier Roth and his period ensemble, Les Siècles, prove in their new recording of the Titan version of the piece, there are plenty of both on offer.
Indeed, even as Titan resembles the published First Symphony to an uncanny degree (some small instrumental details aside, the only major difference is the inclusion of the subsequently-discarded "Blumine" movement), it is a fresh and, frankly, weird entry into the symphonic genre, especially given its chronological nearness to Brahms and Dvorak.
Roth and his band turn in a lively, evocative performance of the piece. They play the opening movement with lithe transparency. "Blumine," superfluous though it may be, sings with fetching mystery, while the score's familiar Scherzo dances brashly. The double bass solo at the start of the Mahler's bizarre funeral march is played with terrific security and confidence. And the finale combines diaphanous textures with sonic heft for a stirring peroration.
While you might not want to replace Mahler's final ideas on the piece with his earlier ones, Titan is no pushover or mistake. Singular and a bit structurally unwieldy, sure. But, at least in the hands of Roth and Les Siècles, it's well worth knowing and hearing.
---
Why another recording of Robert Schumann's Spring Symphony and Franz Schubert's Symphony no. 3? You'd like for Mariss Jansons' new recordings of both pieces with the Bavarian Radio Symphony Orchestra (BRSO) to provide some self-justification, if only because there are numerous recordings of both works already on the market. Unfortunately, they don't.
Their performance of Schumann's Symphony no. 1 is solid, if not particularly spectacular. Tempos are appropriate and the BRSO plays with strong tone and color. But Jansons' reading rarely pops and, when it does, it's never for long enough.
Best are the last two movements. The Scherzo's hemiola rhythms strut bumptiously and the finale, once it gets past a staid opening statement, offers moments of pep and excitement.
Simply put, though, this isn't a competitive Spring Symphony. It's not as dull, surely, as Michael Tilson Thomas's recent version with the San Francisco Symphony. At the same time, it's nowhere near the same level as Bernstein's, Fricsay's, Holliger's, Karajan's, or Munch's recordings.
Jansons' reading of Schubert's Symphony no. 3 is likewise well-articulated: there's some conspicuously fine woodwind playing to be heard. But it's otherwise devoid of energy, color, excitement, and character.
Again, tempos aren't exactly slow – though they are consistently beneath what the music requires to achieve lift-off. Thus, the first two movements come across as exercises in torpidity, the minuet sounds rigid and foursquare, and what should be a buoyant finale simply slogs.
Given that there's a superb, recent Schubert Three from Pablo Heras-Casado and the Freiburger Barockorchester, there's nothing on this disc that's really worth your time.
---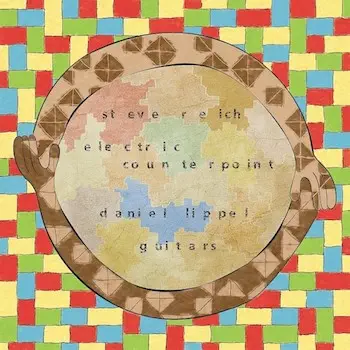 Steve Reich isn't exactly a miniaturist – his technical language rather precludes that – but, if there's one concise piece that sums up his music in a satisfying, relatively thorough way, it's probably Electric Counterpoint. A fifteen-minute-long work for solo guitar and pre-recorded tape, its three movements showcase Reich's singular way with repeated motives, harmonic development, and structural drama.
Written in 1987 for Pat Metheny, Electric Counterpoint was initially recorded by him, as well. He's proved a tough act to follow.
But guitarist Daniel Lippel's one to give it a shot and, by and large, he's got some compelling ideas about the pieces. On the whole, Lippel's performance is similar to Metheny's, at least as far as tempos are concerned. But in his approach to sonority it varies strikingly.
The mid-movement riffs of the first "Fast" section, for instance, are, in Lippel's hands pointedly more aggressive than Metheny's; his reading plays subtly but noticeably with distortion effects. Similarly, a focus on reverb draws out the hazy, meditative textures of the "Slow" movement. The finale combines elements of the previous movements, particularly an edgy tone and sometimes thick sonorities.
It's an approach that's welcome and works, at least to a point. One of the advantages of Metheny's interpretation is the clarity between the music's spare, inner parts and the bass lines that anchor the proceedings. That balance provides his reading with a strong sense of direction as well as allowing one to hear the fascinating interplay of Electric Counterpoint's many moving lines. Lippel's interpretation is cloudier and I, for one, missed some of the interaction of the lines present in the older account.
At the same time, though, Lippel manages to draw out the music's lyric qualities nicely: his is a performance that truly sings. It also doesn't lack for energy or warmth. And, at the end of the day, surely there's room for more than one interpretation of this brilliant piece on your shelf.
---
Jonathan Blumhofer is a composer and violist who has been active in the greater Boston area since 2004. His music has received numerous awards and been performed by various ensembles, including the American Composers Orchestra, Kiev Philharmonic, Camerata Chicago, Xanthos Ensemble, and Juventas New Music Group. Since receiving his doctorate from Boston University in 2010, Jon has taught at Clark University, Worcester Polytechnic Institute, and online for the University of Phoenix, in addition to writing music criticism for the Worcester Telegram & Gazette.