Help sustain an endangered journalistic species — substantial critical coverage of the arts.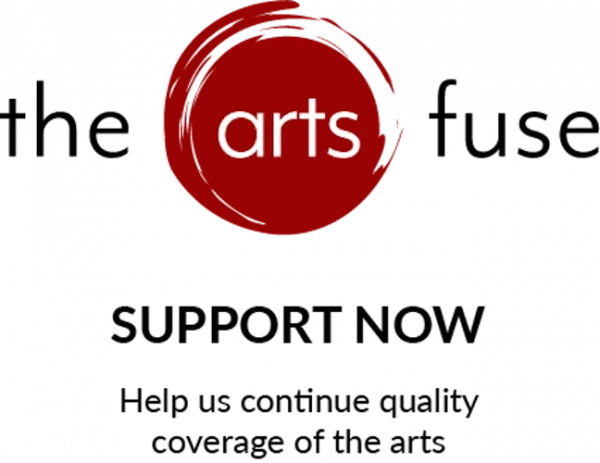 By Bill Marx
ELEVEN YEARS of The Arts Fuse! Over five thousand reviews, commentaries, and features on arts and culture written by over 60 writers, ranging from veteran critics for The Boston Globe and the Boston Phoenix to talented fledgling reviewers.
Few online magazines are as dedicated to arts coverage as we are and have lasted this long. Thanks so much for your help getting us here, but the work doesn't stop now—we very much need your assistance as we move forward.
Among the highlights of the past year:
* the arrival of an Arts Fuse podcast filled with provocative conversations about arts and culture.
* a visual redesign for the magazine that has been greeted with unanimous praise from readers — "clean," "intelligent," "easy-to-use," and "mobile friendly."
* kickoff of a series of public discussions, sponsored by the magazine, on the importance and future of arts criticism. The first took place on February 26th and is available for viewing on videotape. The second took place on May 7th, and dealt with independent arts magazine and bloggers — exploring ways in which we can collaborate.
Criticism is a matter of cultural health. It is not just about selling tickets.
In the current political climate, independent journalism, including incisive cultural criticism, is under considerable pressure. Serious commentary evaluates the strengths, weaknesses, and contributions of the arts; in this way, criticism plays an indispensable role in the cultural ecology. Smaller, newer organizations need a meaningful response. When they are ignored — as they are increasingly by the mainstream media — they fail to gain an audience. Without an audience, smaller groups fold, further weakening the entire ecosystem.
Those who contribute over $100 will receive an Arts Fuse T-shirt. Wear your love of arts coverage proudly!
Click To Tweet
The Arts Fuse explores innovative ways to insure critical coverage of the arts for the future.
Last year, the fruits of the Arts Fuse Mentorship program, generously supported our donors and the Massachusetts Cultural Council, were posted on the magazine. We are following up on that in 2019 with an exciting planned project in collaboration with the Somerville High School. The result will be featured reviews written by high school students who were mentored by veteran Arts Fuse critics.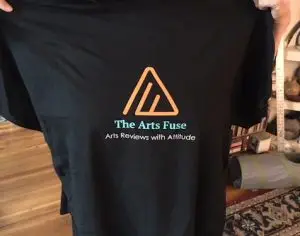 We need your support to maintain the public discussions, nurture the new podcast, and rejuvenate the Arts Fuse Mentorship program — as well as to continue to post reviews and features of arts performances that the mainstream media overlook. I am therefore asking you to donate to the cause this month. Our goal is to raise $8,000. This annual end-of-the-year-appeal must succeed so that the great reviews, commentaries, and features on the arts will keep coming.
Please click on one of the donation buttons below (secure sites PayPal and Mightycause). Your contribution is tax deducible. Any donations of $500 or above will be listed (with permission) on the magazine's Infuser page. It will be our way of thanking you — and making your interest in a meaningful conversation about the arts — public.
Here's to a terrific year ahead, filled with enjoying the arts — and exchanging ideas about their importance.
To contribute to the Arts Fuse via PayPal:
PayPal
To contribute to the Arts Fuse via Mightycause
To mail a donation, please make out your check out to Global Narratives, Inc. and send it to:
The Arts Fuse
103 Highland Road
#2
Somerville, MA 02144
Include your email and snail mail address with your check.
---
Bill Marx is the editor-in-chief of The Arts Fuse. For over three decades, he has written about arts and culture for print, broadcast, and online. He has regularly reviewed theater for National Public Radio Station WBUR and The Boston Globe. He created and edited WBUR Online Arts, a cultural webzine that in 2004 won an Online Journalism Award for Specialty Journalism. In 2007 he created The Arts Fuse, an online magazine dedicated to covering arts and culture in Boston and throughout New England.