Editor's Note: The Arts Fuse Mentorship Program invites high school students from diverse backgrounds in the Boston area to team-up with Arts Fuse critics. The goal is to educate young people about writing arts criticism. A reviewer works with a student; they select what will be reviewed — a book, a performance, a concert, a video game, a television show, etc. They then discuss writing strategies and go over successive drafts of the review. When the piece is deemed ready, it is posted on The Arts Fuse. The critiques, which range from considerations of opera and jazz to an exhibition at the Museum of Fine Arts Boston, are below. Thanks to the Massachusetts Cultural Council for its support of this innovative program; there will be more critiques to come. — Bill Marx, Editor, The Arts Fuse
Matisse in the Studio, at the Museum of Fine Arts Boston, Ann and Graham Gund Gallery, through July 9.
By Amireh Rezaei-Kamalabad (working with Kathleen Stone, Visual Arts Critic)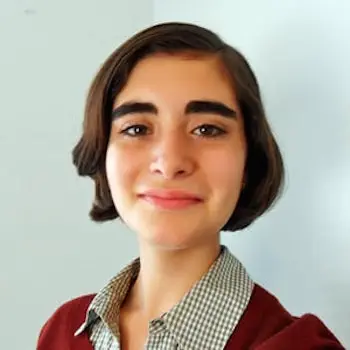 Entering the exhibit doors, as your eyes adjust to the room's dim lighting, you are drawn to a translucent, aquamarine vase. An early 20th century piece from Spain, the vase sits on a pedestal, enthroned by two paintings hung on each side. These paintings, Vase of Flowers (1924) and Safrano Roses at the Window (1925), feature the vase prominently in each of their distinct compositions.
The gallery's emphasis on a single object may not be what you expect from a survey of the work of Matisse. However, Matisse in the Studio highlights the relationship between Matisse and his objects. The opening gallery, "Matisse as Collector," introduces the show's main themes through the vase. The five following galleries present a wide range of Matisse's sculptures, cut-outs, and paintings, as well as cultural objects acquired by the artist.
"The Nude and African Art" is the first gallery to present the cultural objects from Matisse's collection. Holding more significance than a simple, utilitarian vase, these African objects reveal how the stylistic choices of the artist were rooted in the art of other cultures. Matisse's Standing Nude (1906-07) shows a woman painted in grey tones and sharp lines that boldly silhouette her figure, qualities that Matisse admired in African sculpture. Next to this painting, Matisse's muse is shown; a photograph of a woman said to represent feminine purity. Matisse's painting changes the photographed woman by abrading her curvaceous figure into hard lines that inhabit the qualities of a sculpture. An early 20th century Mboom mask and a seated Vili figure from the Democratic Republic of Congo, are presented in the gallery emphasizing how Matisse translated aspects of design, traditional to African art, into paintings of his own.
Although Standing Nude was developed from the African artworks shown in the gallery, little is said about Matisse's understanding of objects and their respective cultures.  For the African artworks, the gallery text includes only a sentence or two, at most, describing the purpose of the objects and their cultural significance. The exhibit does not provide sufficient information acknowledging the purposes of such objects within their cultures or any description as to how the artworks were crafted. Instead, the majority of the text presented alongside the African artworks describes what aspects of design Matisse valued in the objects.
What is also ignored in this text is any critical analysis of colonization. The gallery only modestly attempts to acknowledge that colonization was in fact happening at the time and contributed to Matisse's acquisition of the objects.  However, the gallery applauds the ways in which Matisse took both conceptual ideas and design principles from the African artworks. The gallery does not readily admit to the contradiction taking place at this time: Africa, being colonized, was forced to assimilate to Western practices and had to abandon cultural practices; meanwhile, Matisse as a European artist was being praised for appropriating ideas from objects of those same cultures.
Although the African objects displayed have complex histories associated with religions, world cultures, and colonization, the exhibition avoids having a critical viewpoint on such ideas. The show instead takes on a neutral tone by avoiding the historical facts of the time period, mainly emphasizing the design of the African objects and how Matisse utilized their design to advance his own art. It would have been possible for the exhibit to present these objects and explored their multifaceted histories rather than maintain a Eurocentric standpoint where only the perspective of Matisse is valued.
Appropriation from African artwork continues in a following gallery, "The Studio As Theater." Focusing specifically on objects from North Africa and the Middle East, the gallery features Moroccan wall hangings called haitis and furniture decorated in Islamic geometric designs. These objects once again only communicate how Matisse took principles of design from North Africa. Wall texts in the gallery excuses this cultural appropriation committed by Matisse: "Ultimately, his appropriations from these objects were essential in his ongoing search for alternatives to the Western emphasis on imitation, in order to create a more expressive art." This text utilizes the word "appropriation" clearly recognizing the conflict in Matisse's art, yet it attempts to excuse this by asserting his use of cultural objects as necessary for the evolvement of his artistic style.
While the exhibit's text describes Matisse as a pioneer, searching for "alternatives to […] Western […] imitation", paintings such as The Moorish Screen (1921) only emphasizes the Western narratives and stereotypes embedded into his art. This painting captures Matisse's French apartment decorated like a stage set with objects such as the Moroccan haiti also exhibited in the gallery. Dressed in European styled garments, the women in this painting lounge against the furniture of the room. This painting, along with many others in the gallery, use women and North African decorative textiles to reference concubines and harems. Wall text in the gallery states that Matisse was avoiding mere "imitation" within his art, yet his paintings only reproduce Western fantasies of North Africa and Islamic culture.
Leaving this gallery, you enter the final room of the exhibit, brightly lit with white walls that contrast the dim gallery you initially entered into. The aquamarine vase you first encountered is now a distant memory and merely a household object from Matisse's collection. In comparison to the cultural objects of the gallery, the minimal information presented on the vase's background is not appalling. However, the African artworks are treated equally to the vase and are only described by Matisse's appreciation of their aesthetic qualities. This leaves the complex histories of the cultural objects, and Matisse's appropriation of their design, insufficiently explained in the exhibit. Overall, "Matisse in the Studio" presents Matisse's artwork as the main attraction and places the cultural objects he utilized secondary to his art. Hopefully museumgoers will have the critical viewpoint the exhibition lacks when examining the complex interactions between Matisse and his collection of objects.
---
Amireh Rezaei-Kamalabad is a 17 year-old Aquarius exploring how to learn. At the start of the 2016-2017 school year, otherwise her junior year of high school, she became a pioneer in her own education by deciding to independently homeschool herself. To view Amireh's work homeschooling or not-at-home-schooling visit NotAtHomeSchooling.com
---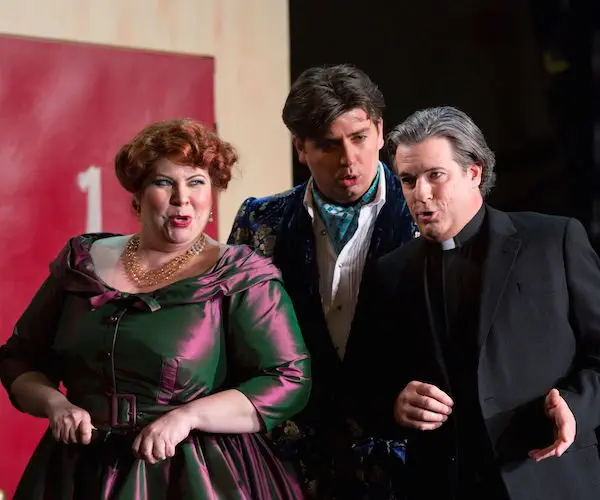 The Marriage of Figaro, Music by Wolfgang Amadeus Mozart. Libretto by Lorenzo Da Ponte, Staged by the Boston Lyric Opera at John Hancock Hall, Boston, MA, April 28 through May 7.
By Julianne Freeman (Working with Jonathan Blumhofer, Classical Music Critic)
Given its blend of romance, intrigue, musicality, and humor, it is no surprise that Mozart's Le nozze di Figaro is regarded by many as one of the greatest operas of all time. However, as a result of its sterling reputation, undertaking Figaro becomes more difficult for those who look to produce their own version of it. Count Boston Lyric Opera (BLO) among that number.
One of the most impressive features of BLO's recent production was the cast. Led by Evan Hughes (Figaro), Emily Birsan (Susanna), and Nicole Heaston (Countess Almaviva), BLO's Figaro troupe created a unique and dynamic atmosphere that was a pleasure to witness. Heaston and Birsan's performances were particularly striking with their gorgeous voices and witty interpretations of their characters. Birsan deftly handled her vocally demanding role with poise and agility, taking everything that makes Susanna who she is in both voice and character and magnifying it with evident enthusiasm. Heaston's performance was nothing short of majestic, exquisitely sung and delivered with a commanding presence that captivated the audience, particularly during her second aria, "Dove sono." Hughes also did well as Figaro, with a warm bass that blended terrifically with Birsan's clear soprano and a hilariously foolish and charismatic air that aligned well with Figaro's character, particularly during "Se vuol ballare" and "Tutto è disposto."
Emily Fons' Cherubino created, despite her unfortunate wardrobe, a lovely presence. Her sweet voice and adorable interpretation of this amorous character allowed her to hold her own even when faced with the formidable abilities of both Birsan and Heaston. Michelle Trainor's Marcellina was also enjoyable to watch, providing the right touch of vigor to her comedic role, especially during her interactions with Birsan. David Pershall's Count Almaviva was not quite as strong as his fellow cast members in terms of his acting, and I felt that he was severely lacking in comedic ability, but his voice was rich and suited his role well. I was particularly impressed with the numbers in which the principals sang together (particularly the Act 2 finale), as both blend and tonal control were implemented beautifully.
Continuing its habit of modernizing classic operas, BLO decided to take Figaro and give it an update, this time setting the opera in a villa in Italy during the 1950s. The idea itself is very interesting, and suits the buoyancy of the opera, but the execution here was not quite ideal. Though the costumes were subdued and the lighting complemented the actors well, the set, interesting and well-designed on its own, took away from the performance. Among other things, it involved angled mirrors that allowed the audience to view the blueprints of a villa marked out in white on the stage, in addition to the various set pieces, including a one-dimensional car, cardboard-cutout foliage, unfinished doors, and a tennis court for the final act. Taken together, these made the stage appear visually cluttered and empty at the same time. Worse, the mirror and blueprints felt excessive, and were unappealing and distracting.
Further, this interpretation chose to break the fourth wall by having the stagehands remain in view in the wings for the entirety of the performance, giving the audience a "backstage experience" in addition to everything else that is happening. While the stagehands were funny, they ultimately distracted from what makes Figaro so special. The combination of a "work in progress" theme, as seen in the set style and the breaking of the fourth wall, with the bright gaiety of the 50s, created a clash that was jarring, especially when combined with the subtle intricacies of the plot.
There were also little moments under Rosetta Cucchi's direction that were, if humorous, still inconsistent and distracting, such as when two random women began playing tennis in slow motion during "Tutto è disposto." In short, there were too many things going on, muddling the perfection of the opera, and taking away from the actors as well.
As a performance, then, this Figaro was great. The cast was wonderful, the singing gorgeous and well balanced. However, for all of its auditory and dramatic success, the brash visuality of the set and stage direction were so distracting that they took away from what would have otherwise been a stellar production.
---
Julianne Freeman is an opera singer and aspiring novelist who has recently graduated from Boston University Academy. When she is not critiquing productions or performing in them herself, Julianne enjoys singing arias in the shower, taking naps in random places, reading until 4 AM on school nights, wearing crazy outfits to embarrass her siblings, and consuming large quantities of grasshopper ice cream.
---
By Benny Magid (Working with Jazz Critic Jon Garelick)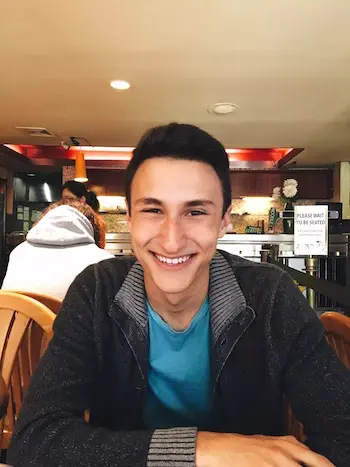 Watching ACS (the trio of pianist Geri Allen, bassist Esperanza Spalding, and drummer Terri Lyne Carrington) at Scullers on Friday, April 14 (the first of four weekend sets), was like seeing a continuous, 90-minute three-person trapeze act. Not only was each artist flexible in her own sound, but they knew one other so well that their roles went beyond being complementary. This could easily end in chaos, but Allen, Carrington, and Spalding coordinated the craziness into long medleys with challenging rhythms and solos, which kept both the older and younger audience members on the edge of their seats. It was no surprise, then, to see a full house of bobbing heads and smiles.
When the trio wanted to make the song groove, they could, pumping out fast and rhythmically complex tunes. For the first half of the show, there were no real breaks between songs. It was difficult to tell the difference between someone's solo, the melody of the piece, or an introduction to new song all together. When they wanted to challenge musical conventions, they could, changing speed, genre, and keys at will. This is just one example of their musical flexibility that most likely comes from their great source of experience.
Carrington returned to her Boston roots to teach at Berklee after 10 years of touring with Herbie Hancock, plus TV work in Los Angeles, first with The Arsenio Hall show and then VIBE, with Sinbad. She is a renowned bandleader as well as drummer, having won Grammys for both The Mosaic Project (2011) and Money Jungle (2013)
Allen, the oldest in the group at 59, not only leads the charge in modern jazz piano but directs jazz studies at the University of Pittsburgh. She also produced "The Complete Concert by the Sea," a reissue of Errol Garner's 1955 album, nominated for a Grammy for best historical album.
Spalding, after receiving the 2011 Grammy for best new artist, has released multiple albums, winning a total of eight Grammy awards. Her two-year-old, "Emily's D+Evolution" showed off her popular music side and left fans wanting more of her singing in any style. This is all quite impressive for an artist of 32.
To add to the artistic chaos they mustered in their first set at Scullers, ACS did not fully stop between their first four songs. It took them 20 minutes just for Eric Dolphy's "Miss Ann," their opener. They followed this with two Coltrane pieces, "Mr. P.C." and the 12-bar blues "Cousin Mary." They opted to bookend songs with a motivic emotion. The bass started with an ethereal cymbal accompaniment until Spalding landed on a groove, which the drums and piano noticed immediately. From there, the energy continually rose throughout the solos with powerful rhythmic precision until they wanted to bring the tones up to the higher register again, to leave the bass alone and signal the beginning of another song and aural journey.
After the complex first section of the show came a three-song tribute to Wayne Shorter that included "Fall," "Nefertiti," and "Virgo." The idea most likely came from Carrington's strong ties to the 83-year-old saxophonist.
During all of this, the trio showed their acrobatic musical mobility in how each player manipulated their instruments.
Allen undoubtedly has the chops to play incredible runs up and down the piano all the while maintaining perfect technique, but she is particularly special because her note choices are so unpredictable, especially in her journeys to the polar regions of the keyboard where few pianists dare venture. Her laid-back minimalism evokes, surprisingly, Count Basie, though she creates an entirely different sound world. This unique sound entices listeners and never once allowed them to drift off as more classical jazz sometimes does.
Esperanza Spalding danced with her bass, also using its full range of tones as well as using its body as a drum and whistling for one of her solos. Unlike most jazz bass players, she was placed in the spotlight, stealing the first half of the show with her smile and rhythmically unorthodox playing. Never once did she walk the bass as is customary; she played it as if she were the pianist's left hand.
Terri Lyne Carrington drummed in such a way that expanded the range of tone and genre for this trio far beyond expectation. Instead of a simple swing groove, she played like a hip-hop drummer at times and a responsive melodic instrument at others. Each of these players was skilled as a musician and not just a single instrumentalist.
Each musician could put on her own show with such a breadth of skill, but ACS outputs more talent, fun, and unique modern jazz than the sum of its parts.
---
Benny Magid was born and raised in Massachusetts by first-generation Soviet immigrant parents. His mother started and continues to own her own business, Keys for Kids, which has since grown to educate in classes of all different sizes, ages, and instruments. Benny, the youngest of four children, followed in their footsteps, playing the piano since he was 3 years old, attending Boston University Academy, and scooping ice cream in a local ice cream shop. He also goes his own way, having learned guitar and hand drumming as well as find an interest in jazz piano. Since then, he has extended his pursuit of music in multiple ways, working with the likes of Laszlo Gardony and Neil Olmstead at Berklee, teaching guitar to young children at Keys for Kids, and singing in theater.
---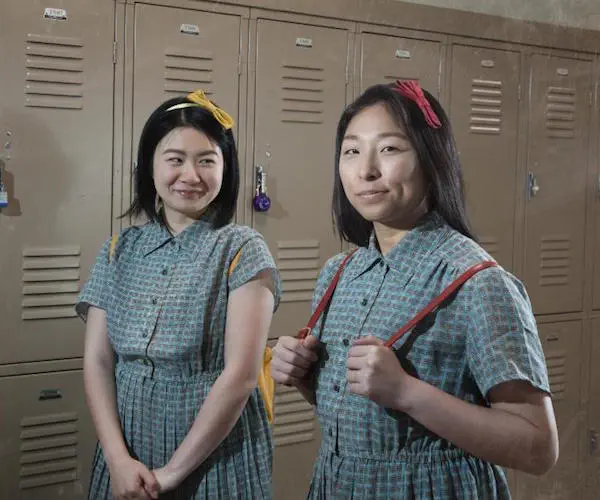 Peerless by Jiehae Park. Directed by Steven Bogart. Staged by Company One in collaboration with the Boston Public Library at the Rabb Hall, Central Library in Copley Square, 700 Boylston St., Boston, MA, through May 27.
By Julia Talbot (Working with Book Critic Matt Hanson)
The Scottish Play which-shall-not-be-named is back, but this time it's "Double, double, toil and trouble"―literally. peerless, written by Jiehae Park, reimagines Macbeth and his Lady as twin sisters "M" (Kim Klasner) and "L" (Khloe Alice Lin)―a high school Macbeth for the SAT, ACT and AP era. With their perfect standardized test scores, stacked extracurriculars, athletic credits, and requisite community service hours, these teenage chronic overachievers are aiming for The College (not "a," but "the") and will claw, scratch, and even kill their way to the top of the class rankbook for that sweet, sweet acceptance letter. All of Macbeth's greatest hits are present here, updated for contemporary life; rather than hallucinatory daggers, in the twins' arsenal are allergenic cookies, Epipens and matches, weapons that Director Stephen Bogart uses to present a nightmarish, topical caricature of prestige-conscious high school culture: a place where coveted college admissions trump basic human decency, and the application-season despair of every High Schooler is recast as Shakespearean tragedy.
The College, the audience learns, only accepts one student per high school per graduating class. Intending to game the college admissions system, twin L has repeated a grade specifically so that M can be admitted first, and that next year L will benefit from a sibling legacy preference. But their plan goes awry when M is deferred from early acceptance at The College and "D," an unpopular idiot savant, manages to snag the coveted spot- and, unwittingly, a spot on the twins' hit list.
The idea of recasting husband and wife as sisters in this new version changes and enriches the source material in surprising ways. In this version, Lady Macbeth doesn't need to seduce or coerce Macbeth into committing any evil acts; L can, and does, assume M's identity to take action herself in sequences which feel like a body-swap thriller. The sense of paranoia in peerless is pervasive and gnawing, aided by the strong performances of its leading women. Together, Klasner and Lin's blithely amoral sisters grip the audience in a headlock. Despite their characters being related, the actresses actually look very different; it's their sharp, exactingly-rehearsed verbal timing that makes them into a convincing set of twins (aided by identical costumes designed by Miranda Giurleo, who conveniently color-codes them). Klasner admirably remains a sympathetic protagonist even after she begins to do terrible things, and she shoulders the frenzied spectacle that is peerless with a tender, humane depth. Lin, in contrast, is a ferocious, hysterical, and delightfully psychopathic L, whose vaulting ambition goads M into committing worse and worse deeds. Terrifically expressive, the eager scheming faces she makes steal scenes before she opens her mouth.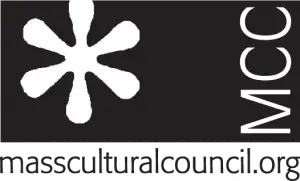 Park's King Duncan analog, "D" (James Wechsler), a white-passing (but 1/16th Native American) nerd, strikes the tricky balance of making D alternately piteous and obnoxious. Ultimately, he works well as a victim- we feel that he doesn't deserve what the script has in store for him. "Dirty Girl" (Brenna Fitzgerald) is all three Witches compressed into one black-clad loner who chain smokes prophetically, utterly creepy but compelling to watch. "BF" (Kadahj Bennett)―Banquo/Fleance? Boyfriend? Baseless Fishing-for-acronyms?―plays a limited supporting role, but his likeability gives the audience a sense that his character has a rounded life outside of his limited time onstage.
The production design is indispensable in realizing the bizarre premise of peerless. M's descent into feverish hallucination is excellently captured with otherworldly sound by Lee Schuna; Schuna opts for a pulsing, immersive electronica score that is both riveting and unnerving, music that seems to deteriorate with the main character's sanity. Jiyoung Han's slanting, abstracted set is cleverly multi-purposed, serving practical dramatic functions, such as incorporating lockers into the walls to portray the school hallway where many pivotal scenes take place. It delivers a particularly gratifying payoff (and elicited audible gasps) when, during a climactic scene, two pillars onstage destabilize and fall to a perilous angle.
Emmett Buhmann's transportive lighting design brings the audience inside the sisters' heads as eerie visuals scroll across the set's flat walls. With a projector, he bathes the set in disorienting shards of images, from scuttling rats to the inside of a large intestine (don't ask). He amusingly visualizes the fatally sought-after college acceptance letter as an omnipotent manilla envelope dropping from the heavens.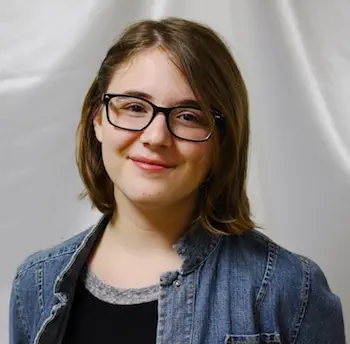 Along with poison and arson, peerless weaves racism into the narrative, focusing on the pressures and insecurities that pit applicants of color against each other, making them question whether they even "deserve" the acceptance, or whether they are ultimately just pawns in a quota system. In order to stand out, not only must M and L assert separate identities as twins, they must do so as Asian-Americans ("We're Asian, so it's doubly hard for white people to tell us apart"); meanwhile, as D tentatively reclaims his Native ancestry, the twins resent that he was only admitted because of 1/16th of his heritage.
With intense visual flair and Park's dense, layered script, peerless occasionally veers into confusing storytelling. At a brisk 90 minutes, peerless blazes by in a stream of sharp repartee that occasionally goes a bit too fast for its own good. Escalating slightly too quickly, at times important exposition points are explained in breathless asides. Still, it's better to have too much drama than too little — peerless's insights and bold characters are appropriately disturbing, never boring, occasionally hysterically funny, and given the current Darwinian state of college applications, disquietingly true.
---
Julia Talbot, 17, is a Junior at Medford High School. This is her first time reviewing a play rather than complaining to a friend, and she's grateful to Arts Fuse for loaning her a soapbox. Outside of theatre, she's interested in comic books, gothic science fiction, and comic books based on gothic science fiction.