My thought was that it would exciting to invite high school students from diverse backgrounds in the Boston area to become better educated about arts criticism.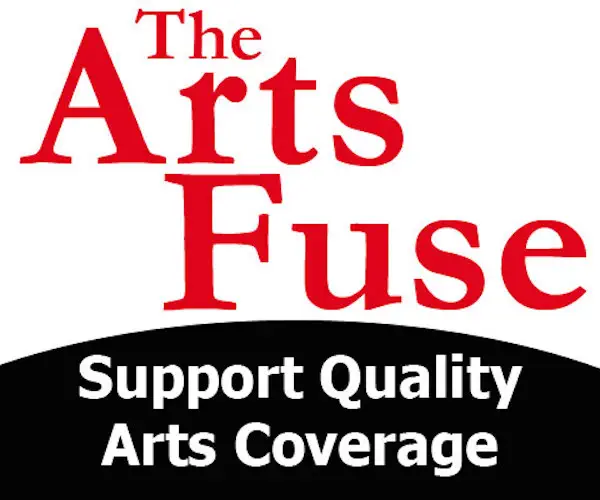 By Bill Marx
The Arts Fuse Mentorship program, with the pioneering support of the Massachusetts Cultural Council, was launched because the magazine's mission has always been about more than providing, week in and week out, high quality coverage of New England arts, particularly criticism. The Arts Fuse is also keenly interested in helping to shape the future of journalistic arts criticism, which is endangered. To do that, we realized that we needed to speak to a diverse range of younger people, not only to have them read and discuss arts criticism, but to learn to write it as well. They must be encouraged to discover their own distinctive voices as appreciators and critics, to be able to express why they love what they love in the arts.
The Arts Fuse Mentorship program is our way to help create the critics of tomorrow. Other funding agencies showed no interest in the project but, thankfully, the MCC  (and in 2019 the Somerville Arts Council) had the foresight to give us vital assistance.  I have found while teaching arts criticism at Boston University that students are eager to talk about what they like and dislike in the arts. And they appreciate being taught how to articulate the reasons behind their judgements. My feeling was that one way to further the arts education of the young would be to bring together high school students from diverse backgrounds and the magazine's veteran arts critics. The idea was to have an experienced Arts Fuse critic work with a student, who would select what he or she wanted to review. They would see the performance, hear the concert,  or read the book together, discuss writing strategies, and go over drafts of the review. When the piece was ready, it would be posted on The Arts Fuse.
Why should readers care? Criticism plays a vital part in sustaining the arts. Yes, reviews provide consumer tips as well as valuable information and intellectual context. Those are important services, and should be on every good critic's checklist. But reviews are one way in which we articulate the value and meaning of the arts, become conscious of the truths they tell us about ourselves as well as the fresh possibilities for society that they suggest. If the arts "hold a mirror up to nature," as William Shakespeare would have it, than critics play the role of doctors, diagnosing what they see and read; their judgments explore what is culturally healthy or unhealthy, what is beautiful or ugly, successful or unsuccessful, in specific art works. Different doctors can arrive at contradictory evaluations of a patient — thus the need for rigorous second or third opinions. As far as I am concerned, the more dialogue about the arts the merrier. What's vital is that there be smart and vigorous debate, generated by knowledgeable critics who come from every nook and cranny of American society. The vitality of our culture is at stake.
The truth is that, at this time, arts criticism is in a dire state. Technology and online publications are reinforcing the populist notion that 'everyone is a critic.' Arts criticism has been banished from Cable TV. Today, anyone with a blog is considered to be a worthy judge. Every opinion carries the same weight; for many, Facebook 'likes' amount to a form of criticism. That lazily egalitarian belief has undercut the presence of arts reviewers in our leading newspapers and magazines, which are eliminating their critics or redefining their roles. No longer are critics expected to be exceptional judges; they are considered to be supporters of the arts, storytellers and marketers. A generation (or two) of readers is growing up with scant contact with professional critics and criticism. The opportunities for encountering thoughtful reviews of the arts diminish with each passing day. And, without public exposure, one tool for talking seriously about American culture begins to fade away — a loss that not only disrespects the intelligence and creative potential of young people, but works to the detriment of the long-term survival of the arts.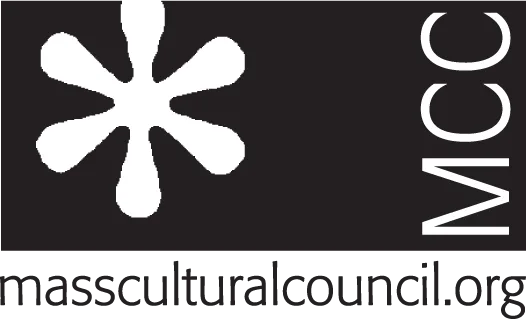 In its first year, the program succeeded in a number of ways, and not only because the students involved so heartily welcomed an opportunity to think and write on the arts. "This was a great experiential learning opportunity that also gave me taste of what it could be like to be a professional art critic," wrote one of the program's participants. Check out the student reviews that are posted on the magazine (there are more to come) and I think you will agree with me about their quality and promise. There is a generation of first-class arts critics out there — they just need the encouragement and training to find their way. Novelist Edith Wharton believed that being critical is an elemental human instinct, like eating or breathing. The media's challenge is — when it comes to the arts — to cultivate (rather than ignore) that primal yen, to make it more sophisticated and substantial. That is what the Arts Fuse Mentorship program is all about.
Where the program also succeeded was its aim to connect an older generation of arts critics, many of whom have been pushed out of newspaper and magazine jobs, with a generation that isn't all that aware of arts criticism and its value. Reviewers who have been writing on the arts for decades are being kicked aside; their know-how is no longer of interest to newspapers and magazines who want knee-jerk support for the arts rather than doses of helpful skepticism. There is no longer the traditional expectation that young journalistic critics will be tutored by more experienced practitioners. The Arts Fuse Mentorship program combats this institutional amnesia, bridging reviewing's past with its future. Reviewers for the Arts Fuse were overjoyed to have a chance to work with students, to have a chance to pass on what they have learned over time about sparking a serious conversation on the arts, to show how a thought-out judgment can be expressed. They were thrilled to work with high school age students who are curious about writing about the arts. This exchange — of expertise and passion — is essential if arts criticism is to be sustained in the years to come.  I am very grateful that the MCC  and the Somerville Arts Council saw the value of this innovative approach.
The Arts Fuse Mentorship program has been a highly gratifying (if at times challenging) venture. The latest installment in the program was given assistance by the Somerville Arts Council and focused on Somerville High School students. Here is the page with their reviews.
---
Bill Marx is the editor-in-chief of The Arts Fuse. For over three decades, he has written about arts and culture for print, broadcast, and online. He has regularly reviewed theater for National Public Radio Station WBUR and The Boston Globe. He created and edited WBUR Online Arts, a cultural webzine that in 2004 won an Online Journalism Award for Specialty Journalism. In 2007 he created The Arts Fuse, an online magazine dedicated to covering arts and culture in Boston and throughout New England.