Ilan Stavans' latest book is an engrossing potpourri of this thinker's continuing thoughts about language, culture, and the self.
On Self-Translation: Meditations on Language by Ilan Stavans. SUNY Press, 273 pages, $29.95 (paperback).
By Susan Miron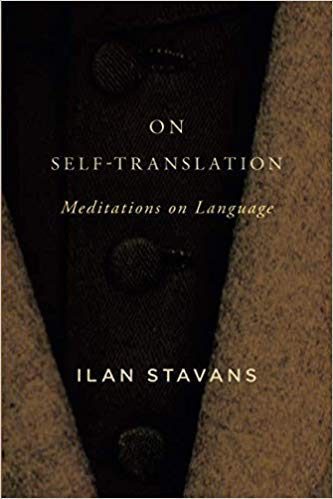 Linguist, longtime professor of Latino Culture and Literature at Amherst College, cultural critic, translator, actor, radio and television host, multiple prize-winner, newspaper columnist (for the Spanish edition of The New York Times), publisher of Restless Books, Ilan Stavans is so prolific — as well thought-provoking — that his CV sounds, almost, like a Zelig-like spoof. He has written 24 books (many of which I have read). The impressive line-up includes non-fiction, graphic novels, a bit of fiction, and a one-man play, The Oven (staged and acted in 2015 by Stavans) in Boston and Amherst. There's lots more: he has edited twelve anthologies about both Jewish and Latino literature, his own Hagaddah, and a volume about travel. Stavans churns out books with what seems to be a superhuman ease.
His latest effort, On Self-Translation: Meditations on Language, is, at its best, an engrossing potpourri of this thinker's continuing thoughts about language, culture, and the self. Anchoring its many essays are several remarkable pieces — "Dying in Hebrew" "Translating Cervantes," and "Trump and the Wall," published three days after the latter's inauguration. There are seven "conversations" with other translators and writers, an art form Stavans obviously loves. He is a gifted interviewer; he has appeared on series produced by Public Radio of New England and WGBH TV.
Still, I have always found Stavans to be at his most effective in solo contemplation. His capacious mind and intellectual verve are captured well in his short introduction to On Self-Translation: "To think is to live. And to live is to let out the stream of words and silences that is us. A single day without writing is a day lost in time."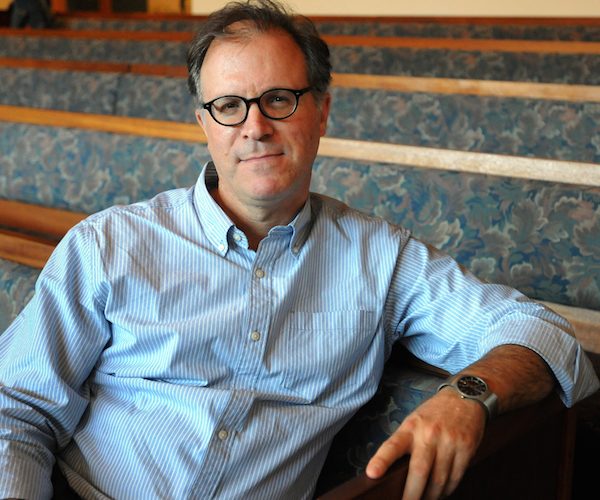 He is at his most fascinating when speculating about language. Stavans has written and spoken about being equally adept in four languages: Spanish, Hebrew, Yiddish, and English. (These days he mentions French as well. When did he have the time to learn that?) The author ruminates on his talent for tongues in 2001's On Borrowed Words: A Memoir of Language, where he talks about how we understand an event is intimately connected to the language in which we experience it.
Self-translation "always ends in a more elaborate rewriting…. I have various selves, and I negotiate these selves every time I choose to express myself in Spanish, Hebrew, Yiddish, or English. When writing On Borrowed Words, I came to believe that I had lived in translation without an original. In the past decade and a half, I have come to refine that view: I exist in an echo chamber of self-translated voices, all of them my own." A descendant of Eastern European Jews who settled in Mexico, Stavans has referred to himself "a sum of parts. Spanish is my right eye, English my left; Yiddish my background and Hebrew my conscience."
A polyglot like Stavans might well feel his various selves are being yanked in various directions. Why doesn't he? That could be part of the peril posed by translation, which he points out in "On Being Misunderstood":
My view of translation is an activity full of danger… Not trying would be an acknowledgement of defeat. Every translation is a falsification. Every translation is imperfect. Still, it is important to try to the best of our capacity. Otherwise we would live in a solipsistic universe where dialogue across cultures would not exist.
In "Translating Cervantes," Stavans notes, "only recently has translation become professionalized. For a long time, it was also the refuge of auspicious careerists, con artists, and plagiarists." Spanglish has been a longtime concern of Stavans, and in this same Quijote essay he argues we are living in a time when Spanglish can no longer be considered an aberration: "I have loved doing my Spanglish translation of El Quijote…. I see my roles as translator, lexicographer, and cultural commentator intimately linked with a confessed advocacy. I don't believe in passive scholarship: every intellectual enterprise is an attack on the status quo."
He speaks of Spanglish lovingly in "Spanglish and the Royal Academy":
Spanglish isn't a concoction devised to aggravate highfallutin dons. It is a dialect… that comes about from necessity. It is also, in my view, an expression of the emergence of a new mestizo civilization, part Anglo and part Hispanic.
Our current president would not be reassured by this development. Stavans describes Trump as "nefariously monolingual," comparing him to the Chinese emperor who, in 220-206 BC. built the Great Wall of China. The critic refers to an essay by Borges entitled "The Wall and the Books," noting that it did not escape Borges' notice that the wall-builder was also an eraser of memory, banning all the literature he could find. ("Obliterating history and building walls is a common task of emperors.") For Stavans, Trump is of this ilk, dedicated to spreading amnesia. But this admirer of Quijote adds an upbeat thought:
Actually, there is a lesson in the resistance Latin Americans engaged in as they navigated dictatorships in the darkest moments of the twentieth century: it was often through language — in protest songs, storytelling, and poetry — that they kept freedom alive. Thanks to Trump, the Spanish language in the United States has suddenly become a tool of defiance.
---
Susan Miron, a harpist, has been a book reviewer for over 20 years for a large variety of literary publications and newspapers. Her fields of expertise were East and Central European, Irish, and Israeli literature. Susan covers classical music for The Arts Fuse and The Boston Musical Intelligencer.