Educated is a testament to the power of sensitive friends and mentors — and to Tara Westover's own resilience.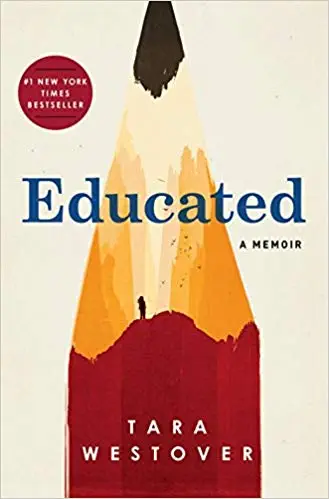 Educated by Tara Westover. Random House, 335 pages, $28.
By Helen Epstein
Educated by Tara Westover is the kind of memoir that keeps you reading late at night, though you know you should put it down. The writing is good, but it's the story that's extraordinary. It's My Fair Lady meets Trauma and Recovery: a girl, the youngest of seven children in a survivalist household on a mountain in Idaho, decides to get an education. Inspired by an older brother, she studies for the ACT required by Brigham Young University in Provo, Utah and is accepted. Though deficient in basic social skills, personal hygiene, and many cultural references, she studies hard and excels.
A BYU professor chooses her for a fellowship program at Cambridge University, England; a Cambridge professor sends her on another fellowship to Harvard University in Cambridge, Massachusetts. "Think of the story, Tara," her thesis advisor tells her, alluding to George Bernard Shaw's Pygmalion after Tara says she'd enjoy serving dinner more than being served. "She was just a cockney in a nice dress. Until she believed in herself. Then it didn't matter what dress she wore."
Education, for Tara Westover, means not only mastering the body of knowledge required by Western institutions of higher learning, but acquiring a psychological understanding of herself and her breed of survivalist family. At home, she learned about herbalism – gathering and preparing tinctures of lobelia, calendula, and skullcap, feeding livestock, and working with scrap metal in a junkyard. She has also been taught lessons about deprivation, violence, and psychological bullying, particularly coping with their depredations. Trauma is the subtext of this memoir about a girl growing up and breaking away, and there is a lot of it.
The Westovers were once part of their mainstream Mormon community (Tara's grandparents live in conventional American homes), but by the time she is born they are living on its fringe. Though the older children were initially sent to school, then home-schooled by their mother, she and her six siblings are increasingly dominated by a father she calls "Gene," a man who receives revelations and inveighs against the evil influence of what he calls "the Illuminati."
His paranoia is exacerbated in 1992 by a government that lays siege to and kills a member of another Idaho survivalist family — the Weavers. The Westover children help preserve and stockpile food as well as ammunition for 'The End of Days'; they also  build barns and work in their father's junkyard. Their mother is an herbalist and unlicensed midwife, officiating at risky home births. She is unable to protect her children from her husband's erratic, sometimes loving, but often abusive behavior. Tara also has an unpredictable, often violent older brother.
The memoir begins with a school bus rolling down the highway without stopping to pick up seven-year-old Tara:
Dad worries that the Government will force us to go [to school] but it can't, because it doesn't know about us. Four of my parents' seven children don't have birth certificates. We have no medical records because we were born at home and have never seen a doctor or nurse. We have no school records because we've never set foot in a classroom. When I am nine, I will be issued a Delayed Certificate of Birth, but at this moment, according to the state of Idaho and the federal government I do not exist.
The narrator doesn't provide much background for her parents, beyond suggesting that they themselves had gone to high school, and that Gene was himself the son of a "hot-tempered" father, who had served a two-year mission proselytizing in Florida
before marrying at 21. After his return, he moved off his parents' farm and up the mountain and became part of the ultra-religious, survivalist wing of the counter-culture of the '70s. Like many hippies, he discouraged his children from eating processed food or washing much. He refused to have them vaccinated or given conventional medications, such as aspirin. He took them out of school, got rid of the family phone (though,interestingly, not his TV), stopped registering for a driver's license and insuring his car. He ignored seatbelts — a practice that resulted in brain injury to his wife and other injuries to his children in car accidents — and was so cavalier about workplace safety that he and his children were injured there too.
Those injuries, however grave, were treated with herbs and sunlight. Psychological wounds were not noticed. Westover details the chaos of the household and junkyard, as well as the beauty of the mountain and her love for her parents and older brothers.
What makes Educated different from other books about tyrannical fathers, dysfunctional families, isolated cults, or children who have escaped is Westover's powerful depiction of her immense love for — and loyalty to — her father and his ways, the depth of her conflict about contravening him, and her paucity of information about any other way of life. Gene is estranged from (and has kept his family mostly apart from) all four of Tara's grandparents as well as from the local Mormon community. He believes that BYU and the Mormon Church have been infiltrated by the "Illuminati" and his wife, especially after her brain injury, does not argue with his beliefs.
When Tara passes her ACT and enters BYU at the age of 17 the family makes it hard for her to leave, but they do not prevent it. Her challenges are immense: she has had little experience of people outside her immediate family. Although most of the new people she meets are Mormons, she is horrified by roommates as well as classmates who wear short skirts and shoulder-baring tops and shop on the Sabbath. In classes, she is lost: she has never heard of Napoleon or the Holocaust, and thinks Europe is a country. Her peers, in turn are horrified that 17-year-old Tara smells, rarely washes her hands, finds dirty dishes and rotting food normal, and is clueless about almost everything.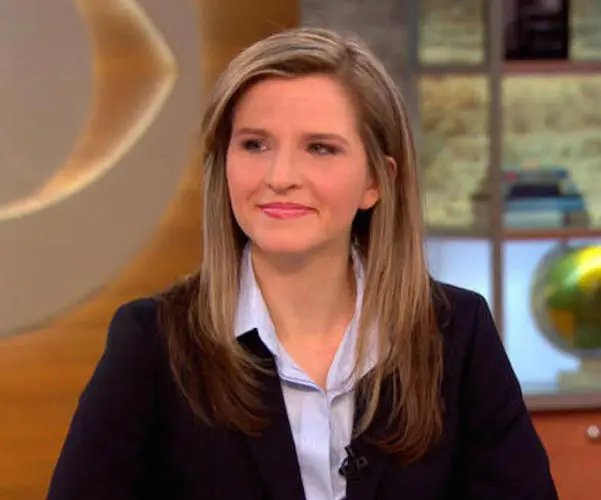 Educated explores the many meanings of the word. It traces the education Westover received at home, the education she picked up in her small Idaho community, the enormous difficulties (including the enormous personal costs) and liberating effects of receiving an education in an alien culture. The chasm between isolated home and the world grows deeper and wider as Tara proceeds towards her PhD in history at Cambridge. Ultimately, she breaks down when she cannot bridge it.
She cannot tell one of her several significant teachers at Cambridge "that being here threw into great relief every violent and degrading moment of my life. At BYU I could almost forget … but the contrast here was too great, the world before my eyes too fantastical. The memories were more real — more believable — than the stone spires."
Many of the people described in this narrative are essential to the survival of the extraordinary young woman at its center. Westover is even-handed in her characterizations of them as she moves from the religious world of Mormon Idaho to the secular academic worlds of the two Cambridges. Her book is a testament to the power of sensitive friends and mentors — and to her own resilience. This is one of the most unusual memoirs I have read in a long time, an exemplary example of a narrative in which someone leaves despotic, mentally disturbed parents and/or religious cults. I recommend it highly.
---
Helen Epstein is the author of the memoirs Where She Came From: A Daughter's Search for her Mother's History and The Long Half-Lives of Love and Trauma, both available from Plunkett Lake Press. She has reviewed for The Arts Fuse since 2010.