A wide-ranging slate of documentary features are on display in this year's Independent Film Festival Boston. Here's a sampling of a few of the standout films coming up.
By Neil Giordano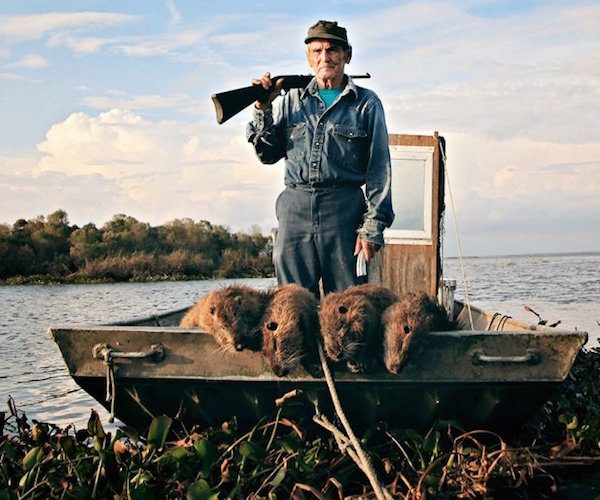 RODENTS OF UNUSUAL SIZE
You might recognize this documentary's tongue-in-cheek title from The Princess Bride, but this film about the southern coast of Louisiana is more business than comedy: in this case, it is the business of rodent hunting. Whether because of hurricanes or oil spills, America's southern coastal region is beset with nutria, the titular beastie, an invasive species of large rodents imported intentionally from South America to assist the creation of a fur farm industry. They have since escaped to ravage the countryside. With scary orange teeth and voracious appetites, the racoon-sized rodents are destroying the ecosystem of the wetlands and fishing waters the region depends on for its economy. Fishermen, like the film's protagonist Thomas Gonzalez and his compatriots, fight for their land, cashing in on a government bounty to kill as many of the critters as possible, even as some enjoy the creatures as cuddly pets. A rollicking Cajun musical score and playful animations complement this fast-paced story of man versus icky beast. Somerville Theatre, Friday, April 27, 9:30 p.m.
NORTH POLE, NY
The Brooklynite filmmakers behind this film at first set out to document a variety of small theme parks all over the United States. But once they found Santa's Workshop, one of the first such parks in the country, located in upstate New York near Lake Placid, they realized it deserved its own movie. They approach the park with respect, though this small, independent operation, with 1950s-era traditional charm, could be easily dismissed as a throwback to an earlier era. But its survival for nearly 70 years is  a testament to its devoted fan base; customers visit year after year for an un-ironic experience.  The film also offers a hodge-podge of locals; each have a connection to the place through family, work, or as visitors. Somerville Theatre, Saturday, April 28, 2:00 p.m.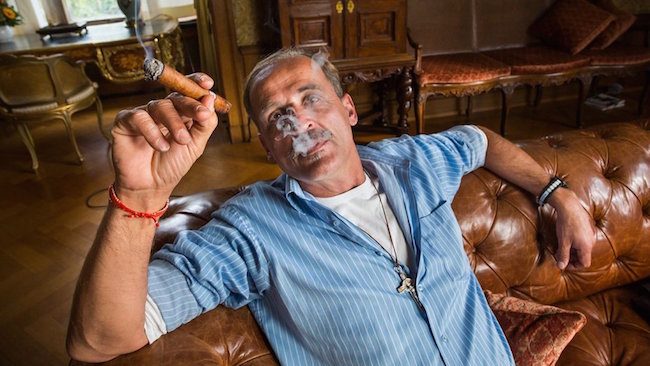 GENERATION WEALTH
Lauren Greenfield (The Queen of Versailles) returns to the big screen with a 25-year career retrospective of her powerful still photographs and films. The narrative is propelled by the filmmaker selecting photos for a monograph and exhibition of her work dedicated to exposing American consumer society run amok. Most enlightening are scenes where the subjects of her past works return on camera to reflect on images of their younger selves, revising, belying, or sometimes reiterating their thoughts on materialism, self-worth, and the seemingly unquenchable need for more more more, whether it be material possessions, physical transformations, or big time fame. The film, in addition, also morphs into an introspective study of Greenfield and her life, a reckoning of the excesses of her devotion to her work, and its effects on herself and her own family. Brattle Theatre, Monday, April 30, 7p.m.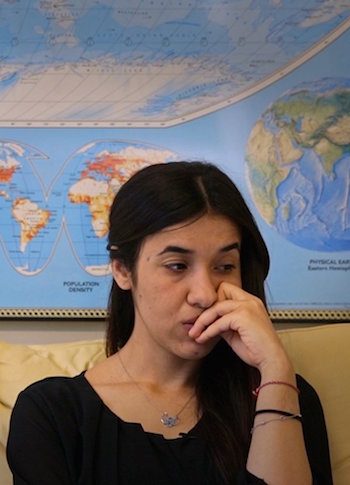 ON HER SHOULDERS
A fascinating examination of the personal perils of advocacy and activism from the perspective of a Yazidi young woman, Nadia Murad, who survived the massacres and sex slavery forced upon her family and community by ISIS in northern Iraq. The film doesn't revisit the trauma of the Yazidi people so much as it brings into focus the burdens borne by Murad as she tries to tell her story to an international audience. What are we asking of victims when we ask them to relive their trauma? Is it the only way for them to make their stories have a public impact? The scenes showing Murad  — away from journalists and cameras — dramatize an unsettling truth that holds a disturbing mirror up to the visual and moral conventions of the documentary form itself. Somerville Theatre, Monday, April 30, 2018, 7:15 p.m.
WON'T YOU BE MY NEIGHBOR?
The closing night film — a portrait of pioneering children's television host Fred Rogers — is more than a sentimental look back for those of us who grew up listening to the gentle rhythms of Mr. Rogers Neighborhood.  The documentary is a complex examination of  the origins of Rogers as a sometimes reluctant TV personality, his efforts to instill 'emotional intelligence' in his viewers, and the effect of the show on generations of Americans. Viewers-turned-parents lament the absence of the show today amid a frenzied media landscape of exploitative and morally empty children's programming available. But it's the scenes featuring the avuncular Rogers and his distinctively genial brand of encouragement that carry the film. Coolidge Corner Theatre, Wednesday, May 3, 7:30 p.m.
---
Neil Giordano teaches film and creative writing in Newton. His work as an editor, writer, and photographer has appeared in Harper's, Newsday, Literal Mind, and other publications. Giordano previously was on the original editorial staff of DoubleTake magazine and taught at the Center for Documentary Studies at Duke University.