Older folks say Do It Now reminds them of the Beats.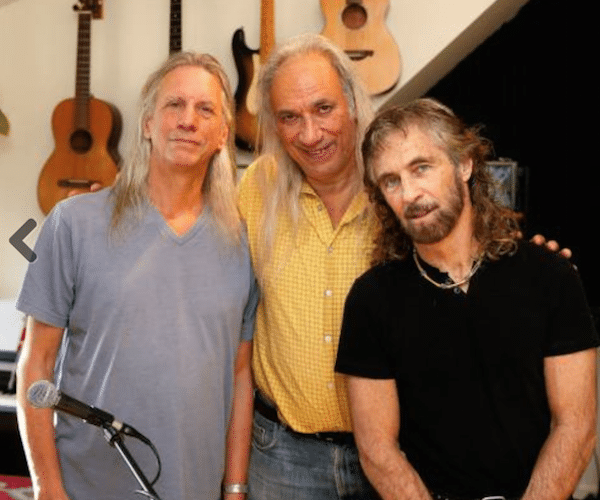 By Don Ogden
I grew up reading Jack Kerouac's On the Road and listening to Symphony Sid's selections of Blue Note jazz on late night New York radio. (Perhaps I should have been asleep, dreaming about whatever it is teenage boys in the early '60s were expected to be dreaming about.) The concept of putting poetry to music without singing (a la The Beats) appealed to a kid who didn't seem to be able to carry a tune. More likely, though, it was the "cool" of it all that drew me in. The outlaw aura of the Beats had more romance for me than sports or preparing for college. I was naturally rebellious and, given the appeal of rock & roll, it was no great leap for me to fancy myself a beatnik. Of course, at that point the real Beats were already becoming the brunt of cartoonists' renderings, soon to be swept up in "The Sixties" of Woodstock fame, The Merry Pranksters, and The Summer of Love. Be that as it may, the poetry of Allen Ginsberg, Lawrence Ferlinghetti, Gary Snyder, and the anti-establishment antics of Neal Cassady and Kerouac provided a platform for an historic cultural shift in mid-20th century North America.
Today one would be hard pressed to find a spotlit beatnik, reciting politically-charged poetry while accompanied by bongo drums or a jazz quartet. But a new group based in Western Massachusetts, Do It Now, is carrying that venerable tradition forward, albeit with a new beat. Consisting of Paul Richmond (2018 Massachusetts Beat Poet Laureate), noted guitarist/songwriter John Sheldon, and Tony Vacca, innovative American percussionist, the trio recently performed at the Full Moon Coffeehouse in the hills of Wendell, MA. I managed to get a seat in the front row directly in front of Sheldon, and got an earful of his amazing guitar performance. By the time both sets were over I was thinking I had just lived through Beat poetry on a whole new level.
Full disclosure: I have known and worked with Paul Richmond as a poet and activist over the years. I recently asked him to describe in his own words the group and their approach to performing in today's political climate.
---
The Arts Fuse: What led to the three of you coming together to form Do It Now?
Richmond: I started the group. I called everyone and asked if they would agree to a meeting. It was John, Tony, Jo, and myself. I had my [Word] festival coming up in a few months and I had the idea to bring all these people together. I had worked with Tony and Jo over the years at my [poetry] festivals; they supported the Senegal Poets who had been to the festivals over the years. I had asked John to join me on stage at a benefit for Standing Rock. That went really well, so everyone was open to see what I wanted to do.
AF: Was the idea of putting spoken word to music there from the get-go?
Richmond: For me, Cassius Clay [aka] Mohammad Ali was my first wow look at what you can do with words. Gil Scott-Heron was an influence as well, along with The Last Poets. [They] talked about what is happening. John was interested in having his music be a part of helping to make change. He was really affected by going out to Standing Rock; he wanted to do more then just play guitar riffs, so he was excited by the concept of combining words, music, and politics. Tony has traveled to Africa for over 20 years — that is where rap really began —  words and drums being used to talk about what was happening to people in the community.
AF:  Did you have the Beat poets in mind and the readings they did back in the day?
Richmond: The strength of the Beats is that they talked about what is happening in the voice of an everyday person. Older folks say Do It Now reminds them of the Beats. Most people don't really know how to define what we are doing — but they like it. They say the music softens the blow of the words, they like the humor, particularly because people are feeling so beat down now. So many things are being destroyed — they don't want to hear about any of that. They want to be inspired by a call to action!
AF:  What do you think many of today's high profile poets avoid political issues in their work?
Richmond: Many of the arts are avoiding political because of audiences not wanting to see or hear any more, also most of the time when people [and an] artist get into political stuff it becomes a rant and beating over the head, with who's team you should be on where the "others" are at fault. Do It Now is a conscious effort to create something that is uplifting, trance-like, yet doesn't hide from the issues at hand. It is about encouraging others to take action.
AF: Are you guys taking the show on the road at some point?
Richmond: Yes, we have 3 shows set up for fundraisers to underwrite our trip to the Edinburgh Fringe Festival, which could trigger a European tour. As I mentioned in the beginning, it was to be a four person group with Jo. The folks who want to take us to Edinburgh only wanted the three of us. They felt that we were more theater-like as a threesome — we would be more of a band if there was four of us. So, in a way, there are two projects going on – the three of us are interested in being at the Edinburgh Festival, so we have agreed to this configuration. Other projects and shows will incorporate other musicians.
---
Don Ogden — producer/co-host of the The Enviro Show, WXOJ & WMCB