"As morality shifts," NPR's Ann Powers writes, "music does, too, helping people navigate those boundaries."
Good Booty: Love and Sex, Black & White, Body and Soul in American Music by Ann Powers. HarperCollins, 418 pages, $26.99.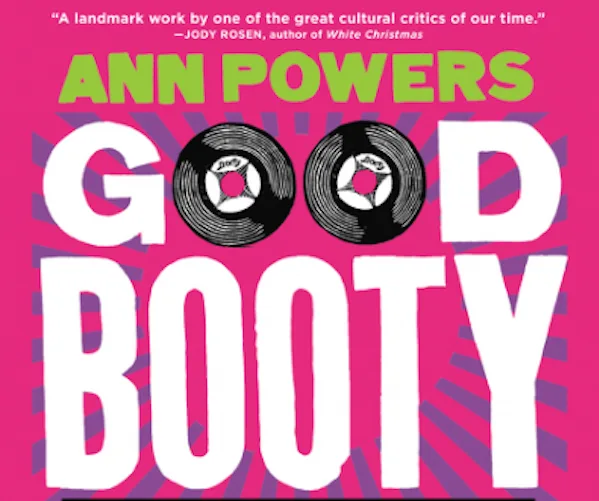 By Blake Maddux
NPR Music's Ann Powers new book takes its title from the original lyrics to Little Richard's immortal 1955 song "Tutti Fruiti."
Early on, Good Booty asserts that we now believe that almost all American popular music is about love and sex. Powers's aim is to explain how that became something we take for granted.
In doing so, she dates the origins of what came to be known as rock and roll to 1819 and illustrates how the elements that came to do define that and other genres of popular music remain audible and visible in artists such as Beyoncé and Britney Spears.
"As morality shifts," Powers writes in the introduction, "music does, too, helping people navigate those boundaries."
When Powers recently spoke by phone to The Arts Fuse, she readily acknowledged that she is "extremely aware" of her new book's omissions. Good Booty is, after all, not a survey of American music — there is sequential  historical thread that holds it together. Some major artists receive only scant mention, if any at all. It is the author's commitment to exploring the themes of sexuality and race that drives the volume.
---
The Arts Fuse: Was there anything that you "unlearned"—i.e., any notions of which you were disabused—while writing Good Booty?
Ann Powers: A specific example of something I unlearned, I guess, was my scorn for Jim Morrison. (laughs) When I was a kid, I loved Jim Morrison, I loved The Doors. I thought he was "hot, sexy, and dead" like they said on the Rolling Stone magazine cover when I was a kid. But then, you know, like many people, I lost interest and started to think that that music sounded silly and overwrought. In fact, I spent one wine-drinking evening with a couple friends of mine in Seattle when I was starting to work on this project listening to The Doors, and we were just laughing at it. But then something about Jim Morrison, I just felt like I had to keep him in the mix. He was important. I thought, maybe he wants us to laugh at him. Maybe he's kind of a comedian, and he considers what he is doing absurd. And that just opened it up for me, and I suddenly saw him in this new light. And now I'm back to being a fan, even though I still think he's a problematic figure, a really problematic figure in many ways, I think that we need to reassess what he's all about.
AF: What unique contribution does Good Booty make to the literature on popular music?
Powers: Well, it's a cliché to say that rock and roll is about sex, and popular music in general. My goal was to go deeper and really ride that cliché and find out what was the nuance behind it, the specific examples behind it. It's almost dismissive the way the think about it now, like, "of course we know that." But what does it mean? What did it mean in 1967? What did it mean in 1927? What did it mean in 1835? What I found was it's not so much that rock and popular music embodied some kind of primal, unsophisticated, raw sexuality. It's more that sexuality, which is an incredibly complex part of human experience, found this powerful conduit within music, and that music helped people kind of grasp the changing attitudes about sexuality [in a] visceral but not unsophisticated way. So my goal and my contribution I think is in saying, yeah, let's actually take this seriously while still having fun, because I still think Good Booty is a fun book to read.
AF: Where did you travel to in order to conduct research for the book?
Powers: I spent a lot of time in Cleveland at the Rock and Roll Hall of Fame Archive, which is amazing. … That's housed not at the Rock and Roll Hall of Fame itself but at Cuyahoga Community College nearby. So I spent a good amount of time there. The New York Public Library for the Performing Arts at Lincoln Center has incredible stuff in the theater collection. The whole teens and '20s material about shimmy dancing and tango dancing and Fannie Brice and all of that came from that collection. To look at Florence Mills's papers I went up to the Schomburg [Center for Research in Black Culture] in Harlem. They have her papers there. And one that I like to single out is Fisk University in Nashville, where I live. It is just a treasure trove of early to mid-century African-American arts and letters, and that's where I found [gospel singer] Thomas Dorsey's papers. Finally, also in Nashville, I went to the Center for Popular Music in Murfreesboro to do research on Southern gospel. And last, also, the Tulane jazz archive. I found some stuff there that kind of kicked me off. … I did also look at some '70s porn magazines at the New York Public Library at Bryant Park, and that was kind of funny to be sitting there reading Penthouse and Playboy in the beautiful reading room of the New York Public Library.
AF: By page count, Jimi Hendrix, Janis Joplin, and Jim Morrison are the artists whom you afford the most coverage. Why these three?
Powers: I also think Madonna gets a big amount of coverage.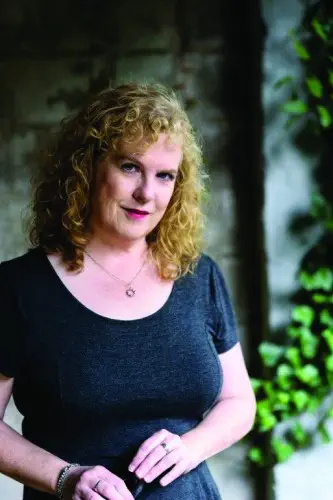 Those three artists, they're like this triumvirate. … They were each fighting for a kind of liberation related to their identities that ultimately they didn't achieve. So they kind of embodied the failure of the counterculture.
With Jimi, he was wrestling with the racism he faced and how to confront racism that he'd witnessed, but also really dreaming of a post-racial world. With Janis, she was trying to move beyond the confines of conventional femininity while being treated as excessive and in some ways ultimately defeated by the fact that people couldn't accept a woman who went beyond the conventions of the feminine. And then Morrison, he was living out a macho role, but at the same time questioning it, making fun of it, constantly dismantling it, defusing it, and ultimately was defeated by that. So I think each of them was doing something similar in a way that others of that era were not.
AF: There is a paragraph on page 243 that reads in part, "[David] Bowie finally challenged himself to face the core conundrum of the music he'd loved since his teenage years: the way racial anxiety, the desire to mix, and the long legacy of whites observing and exploiting African American culture created unbearable tensions made accessible, though never resolved, in popular music." That sounds like it encapsulates key themes of Good Booty almost all by itself.
Powers: It's funny, my editor pulled exactly those sentences out and said, "This is what your whole book's about." Yeah, absolutely, that is exactly what it's about. I care most deeply about artists who are grappling with those issues, I think. That's why Prince, Bowie, and Madonna are the icons for me.
---
Blake Maddux is a freelance journalist who also contributes to The Somerville Times, DigBoston, Lynn Happens, and various Wicked Local publications on the North Shore. In 2013, he received an MLA from Harvard Extension School, which awarded him the Dean's Prize for Outstanding Thesis in Journalism. A native Ohioan, he moved to Boston in 2002 and currently lives with his wife in Salem, Massachusetts.