I asked the venerable progressive publisher New Directions to send me what it has done for literature lately.
Confucius To Cummings eds. Ezra Pound and Vincent Miller. New Directions, 353 pages, $15.95
Works & Days by Bernadette Mayer. New Directions, pp. 112, $15.95
Vengeance Is Mine, All Others Pay Cash by Eka Kurniawan. Translated from the Indonesian by Annie Tucker New Directions, pp. 216, $15.95
Belladonna by Dasa Drndic. Translated from the Croatian by Celia Hawkesworth. New Directions, pp. 440, $19.95
Concluding by Henry Green. New Directions, pp.224 pages, $13.95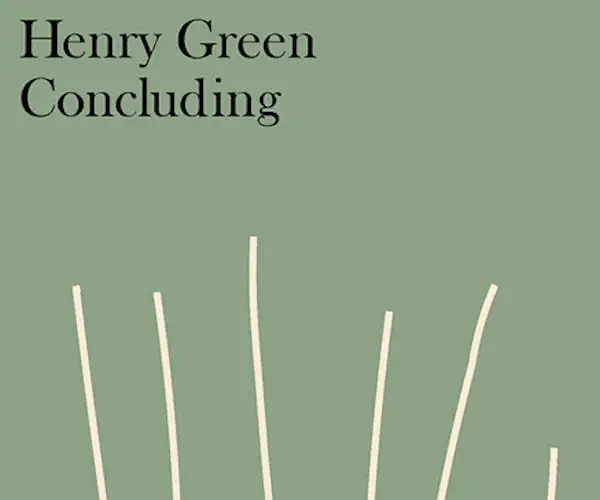 By Timothy Francis Barry
"You can spot the bad critic when he starts by discussing the poet and not the poem." So sayeth Ezra Pound, a mid-century American titan of letters. But, when it comes to grappling with Pound the writer and poet, it's extremely hard to resist a bit of biography. Pal of Hemingway, and Gertrude Stein, champion of dozens of unknowns who through his efforts became known — he edited a little ditty called The Waste Land, which rocketed its author T.S. Eliot into fame. There is also Pound the polymath, translator from the Provencal, Latin, Chinese, Greek, French, Italian, author of his own verses which, a century later, still set the bar for avant-garde compositions.
Oh, also, the specter of Fascism and anti-Semitism never far from his name.… committed to St. Elizabeth's Hospital for the insane….alright, the man had an illness….still, can we withhold judgement, mark the man by his works? One of these volumes, Confucius to Cummings, published in 1964 by New Directions, stands as one of the books any self-respecting student (high-school, college, graduate, autodidact) need have in their library.
Besides acquainting us with poetry by such disparate voices as Robert Browning, Basil Bunting, William Carlos Williams, and St. Francis of Assisi, Pound and co-editor Marcella Spann give us James Whitcomb Riley, a turn-of-the-century American poet whose reputation — for being dated and corny — rates serious reconsideration under Pound's tutelage.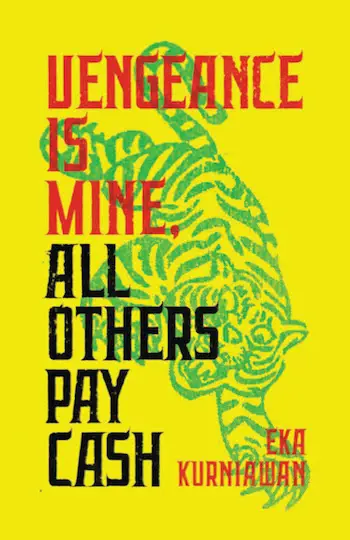 This fine anthology was first assembled for college use, so it shouldn't be surprising that it features a delicious appendix that serves as a survival primer for liberal arts majors, courtesy of an old academic, Vincent Miller. Some of his advice: "Shakespeare: Don't read the notes. Don't read the critics. Get a book you can carry. Know a few of them…. Make a list: Who did Swift admire? Whom Dante? Shakespeare? Whitman? Make your own list; if you insist on having the opinions of others, such a list will do you some good."
This wonderful volume has been kept in print by New Directions for 50 years. I decided to take a look at what this house, which has also published such interesting examples of literature as Nightwood, Siddhartha, The Berlin Stories, and Ubu Roi, was up to. So I contacted them and asked what they have done for literature lately. This is what I recieved.
Belladonna by Dasa Drndic. Anxious to get some modern Croatian lit under my belt, I dove right in. The narrative began with an old author doddering around his dark apartment, thinking about the olden days. Probably a good book, one I plan on returning to, I have a bookmark on page 22. Very 'literary.'
Concluding by Henry Green. First published in 1948. Green was a British writer, a compadre of George Orwell, Anthony Powell, and E.M. Forster. I've had Green on my radar for decades, tried reading his fiction several times (he consistently crops up on lists of 'writers' writers'). So I dug in yet again. Beautiful writing, mostly dialogue, punctuated with florid descriptive passages. I failed again.
Maybe I'm suffering the consequences of a bad education. But my capacity for wordy, literary volumes is limited. I require story, front and center. Books to take on a camping trip? George Gissing and Elmore Leonard — I'm leaving Proust home on the shelf. I have a limited attention span for ruminative sentences.
Then, a bright yellow book (my favorite color), by a writer reputed to be concerned with sex and violence (always page-turners): Vengeance Is Mine, All Others Pay Cash, by Indonesian writer Eka Kurniawan. Liked the title right off, a sniff of Bukowski. And the narrative kept me glued; teenage villager in the hot island of Java (maybe), he suffers from….erectile dysfunction.
Whaaat?!? Now my attention is riveted, maybe just for novelty's sake. But mere novelty can't carry a novel; this story has romance, nihilism, philosophy, cinematic fight scenes worthy of Kurosawa or Bruce Lee, and meditations on love and desire that pack considerable impact.  Annie Tucker's translation is deft; she also rendered Kurniawan's Beauty Is A Wound into English. The latter will be one of my winter reads.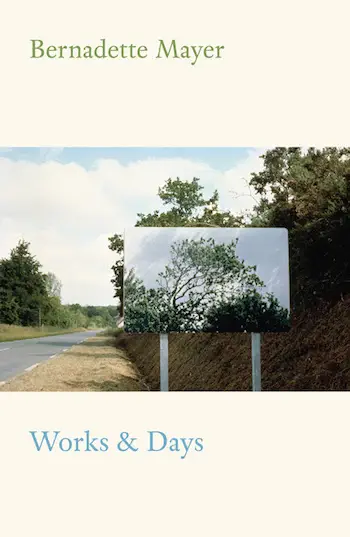 Another item on my winter table is the volume Works & Days by poet Bernadette Mayer. Author of dozens of books, including chapbooks, one-offs, maybe a broadside or two, Mayer stands as a spear-carrier for an alternative canon; her compatriots would be such versifiers as Clark Coolidge, Eileen Myles, Peter Gizzi, Alice Notley, and Frank Lima. Those names won't be in your Norton Anthology. Because they are outside of the mainstream, their work is not easily found.
This errant strain of American poetry picked up where the New York School poets left off. Offhand, breezy, rarely arcane, dedicated to a smiling readability, they seem to reach back to those who came before the NY'ers moved into town: Frank O'Hara, the late John Ashbery, Kenneth Koch, and James Schuyler. That is, they embrace the freedom, the license to disobey, established by The Beats – Allen Ginsberg, Jack Kerouac, Robert Duncan, Gregory Corso and co.
A random passage from Bernadette Mayer's 1975 poem "Anthology," suggests her redefinition of what makes up a poem:
Types of marine disasters: burned, collision, damaged, exploded, foundered at sea, ran aground, sunk by mine, sunk in storm, torpedoed, vanished, wrecked.
Witness this photorealistic snippet from her "Listen Attentively:"
O gets rid of Lewis, Marie gets rid of Ted
Now O & Marie can have a little angry liaison,
in bed
Like her fellow Brooklynite Walt Whitman, she exults in the elemental beauty of everyday language and, in the generous footsteps of American poetry's progenitor, she seeks to document the grand sweep, the breadth and magnificence of the ordinary. Examining her surroundings with microcosmic intensity, she looks for the preciously unseen that can be spied in plain sight.
New Directions was founded by James McLaughlin before World War Two. As a literature student at Harvard University, he sent some poems to Ezra Pound, who (happily for generations of adventurous readers) advised him "after Harvard, do something useful," i.e. don't quit your day job. His 'day job' was ski-bum, which led to his founding Alta, the Utah winter resort. Profits from that venture ended up helping to fund a publishing house that would be the home for legions of innovative writers. Alta is known to today's ski-bums as "the steep and the deep." A descriptor which, come to think of it, pretty much sums up the spirit of New Directions.
---
Timothy Francis Barry studied English literature at Framingham State College and art history at the University of Massachusetts-Dartmouth. He has written for Take-It Magazine, The New Musical Express, The Noise, and The Boston Globe. He owns Tim's Used Books and TB Projects, a contemporary art space, both in Provincetown.