There is no doubt that Marc Myers is doing noble work — if only Anatomy of a Song was more exciting to read.
Anatomy of a Song: The Oral History of 45 Iconic Hits That Changed Rock, R&B and Pop by Marc Myers. Grove Press, 336 pages, $26.00 (hardcover)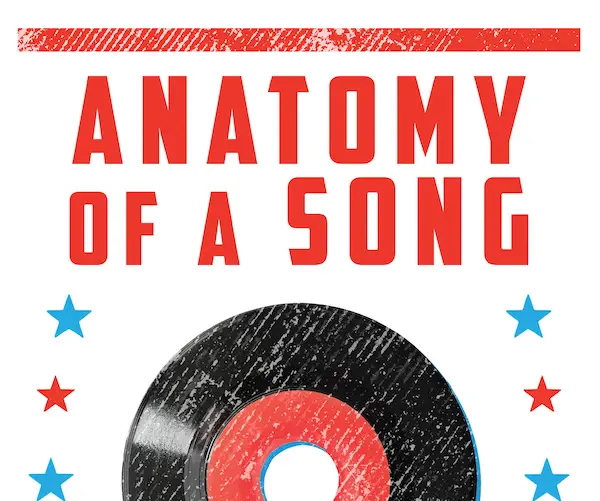 By Adam Ellsworth
In the fall of 2011, Marc Myers began writing his "Anatomy of a Song" column for the Wall Street Journal. The initial idea was to profile classic songs as if they were people, with quotes from the songs' creators interjected as needed, though it soon took the form of oral history, with the memories of the singers, musicians, songwriters, producers, and engineers of some of the 20th century's most important musical milestones presented in their own voices.
Now, five years after the column began, 45 of these pieces have been collected in Anatomy of a Song: The Oral History of 45 Iconic Hits That Changed Rock, R&B and Pop, an informative but ultimately underwhelming new book.
Everyone will have their own opinion on what songs "should" be included in a book of this kind, but it's hard to argue with "Shout," "My Girl," "(Sittin' on) The Dock of the Bay," "Whole Lotta Love," "London Calling," or any of the 40 other tunes collected here.
There are plenty of dead white men in these pages, but Myers deserves praise for the volume's diversity. Women and blacks are well represented as are soul, country, gospel, disco, reggae, and "rock," in its various incarnations. The one glaring omission: there's almost no hip hop in the book. In fact, its only appearance comes as part of Myers' chapter on "Walk this Way," when he touches on the song's second life as a collaboration between Run DMC and Aerosmith. Myers' understandable decision to limit his song choices to those recorded prior to 1992, so we can fully appreciate their historical significance, at least partially explains the dearth of rap in Anatomy of a Song. The music didn't fully enter the mainstream until after 1991. On the other hand, it's not like Public Enemy, NWA, Grandmaster Flash, Afrika Bambaataa, or countless others weren't around and making "iconic hits" more than a quarter century ago.
Lack of hip hop aside, there are a few gems here, like the chapter on Janis Joplin's "Mercedes Benz." While Joplin herself wasn't around to provide her own remembrances, co-writers Bob Neuwirth and Michael McClure (Joplin took the idea from one of the poet's songs), Full Tilt Boogie Band members Clark Pierson and Brad Campbell, and Joplin's road manager John Byrne Cooke each have their words woven together to talk about the writing (in a bar, with "Hey Jude" blaring on the juke box), first performance (same day as the writing), and off-the-cuff recording of the song for Joplin's final album, Pearl.
This is one of the best sections of the book, though it isn't perfect. The words attributed to Cooke, for example, seem wooden and I find it hard to believe he actually speaks like this. At the beginning of the chapter, Cooke provides exact dates for concerts, and gives a tight, concise overview of the last months of Joplin's life that ends with, "She was happy in L.A. and knew she was hitting a new level in her singing career." Maybe Cooke has an incredible memory and remembers the specific dates of gigs that occurred nearly half a century ago — and he can rattle them off in conversation. Maybe he really speaks in tight paragraphs that end with a summation of Joplin's mood regarding her career shortly before her death. Maybe. Honestly though, I'm not buying it.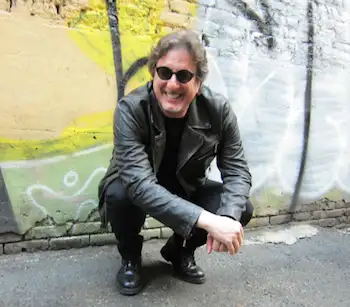 Myers explains in his introduction that the interviews that make up the oral histories were edited to create a narrative flow, and that's why Cooke's words, as well as so many others in the book, read the way they do. There's nothing unethical about this; he makes his editing process clear at the beginning of the book. Yet the end result is completely unnatural. If you want people to tell their stories in their own voices, then give us their own voices. Don't edit and combine things together to smooth out bumps. Just do a Q&A interview. That's far more representative of how people actually speak; casual talk never reads as awkward as so much of Anatomy of a Song does.
Perhaps this is the mark of oral histories in general, and possibly it speaks more to my own bias against the format than to any failing by Myers, but even if we put aside the artificiality of some of the book's passages, there are letdowns in Anatomy of a Song. For instance, the chapter on the Righteous Brothers' classic "You've Lost that Lovin' Feelin'" features a great back and forth between songwriters (and husband and wife) Barry Mann and Cynthia Weil. At times it reads as if they were in the same room for their interviews (maybe they were) and there are great anecdotes sprinkled throughout (example, "They had always sung together, and Bobby [Hatfield] wasn't happy. He said to Phil [Spector], "What am I supposed to do while the big guy is singing?" Phil snapped, "You can go to the bank."). But when singer Bill Medley's words are introduced, it's as if he was dropped out of nowhere and then he only makes one appearance. It's not that he's not welcome — as a rule, the chapters with more voices are stronger than those with less. It's just that Medley's plopped in somewhat unexpectedly and we never hear from him again. Of course, there's not much room for him in a chapter that seems like it's over in a blink. For a song that was famously long (3 minutes and 45 seconds, an eternity at the time), you can read the chapter in less time than it takes you to listen to the song.
For me, the point of oral histories is to record important accounts for posterity, and with so many of the people responsible for the creation of these songs aging, the 45 stories in this book are valuable slices of history. There is no doubt that Myers is doing noble work — if only Anatomy of a Song was more exciting to read.
---
Adam Ellsworth is a writer, journalist, and amateur professional rock and roll historian. His writing on rock music has appeared on the websites YNE Magazine, KevChino.com, Online Music Reviews, and Metronome Review. His non-rock writing has appeared in the Worcester Telegram and Gazette, on Wakefield Patch, and elsewhere. Adam has an MS in journalism from Boston University and a BA in literature from American University. He grew up in Western Massachusetts, and currently lives with his wife in a suburb of Boston. You can follow Adam on Twitter @adamlz24.