This taut, often hilarious, thriller is a stellar example of why Scandinavian cinema continues to impress.
In Order of Disappearance, directed by Hans Petter Moland. Screening On Demand, on Amazon Video, and iTunes.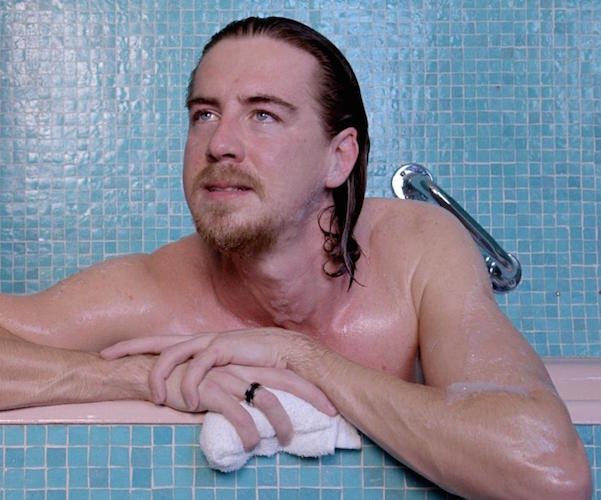 By Peg Aloi
Scandinavian cinema is often a revelation of the unexpected. The cold climate, the looming darkness, the chill pale yellow light: the harrowing ambience generates tales that often brim with passion, humor, and wit. And we have come to expect subtlety (think Insomnia, the reverse noir serial drama, remade in a Hollywood version that fell flat). This taut, often hilarious, thriller by Hans Petter Moland is a stellar example of why Northern European Cinema continues to impress.
The title refers to film's brief interstitial frames (think of the names and dates that punctuated the prologues in HBO's Six Feet Under) that tally the whereabouts or body count of Norwegian and Serbian gangsters in this deliciously brutal tale. The first unfortunate victim to disappear is the young son of Nils Dickman, played with stalwart intensity by Stellan Skarsgård (who, for my money, is always worth watching). Prior to his son's kidnapping and murder (it is a a case of mistaken identity), Nils was given a 'citizen of the yea'r award for his work snowplowing a remote but crucial passage near his rural home. Despondent after the loss of his son, Nils finds a renewed purpose in seeking revenge for the death.
The young crime kingpin in his sights is Greven, aka "The Count," a charismatic vegan sociopath (played with letter-perfect aplomb by Kon Tiki's Pål Sverre Hagen) who has a son of his own. Nils decides that an eye for an eye is an appropriate form of retribution. Greven's thugs are well dressed, polite, and terrified of him. Greven's rage escalates as Nils circles his prey yet somehow remains untouchable. Meanwhile, an arrangement with a Serbian gang of drug dealers goes awry, and the two factions vie for territory in a series of standoffs.
The film's visual richness is seen in the dark and light motifs defining the different worlds of the two warring cartels: the Serbs (whose patriarch, known as "Papa," is played with exquisite nuance by Bruno Ganz) congregate in a massive antique shop full of oak sideboards and dimly lit by dozens of crystal chandeliers. Papa dines on a plate of humble traditional food, his red wine poured from an elaborate decanter, as his henchmen roll up their latest victim in an Oriental rug. Cut to Greven in a brightly-lit white kitchen shoving vegetables into a chrome juicer; his assistants dispose of victims' bodies in the bakery that is a front for his drug operation, pastel-colored rooms tinted like sugary pastry. When a stuffed moose appears on a backhoe, it's not at clear at first if it's a message from a gangster or a piece of hotel décor. This comic visual relief meshes with well with the various characters' personae: Nils' laconic and intense concentration, Papa's calm, cold-blooded immorality, Greven's intricately calculated narcissistic volleys.
It may be poor critical form to call this one of the year's best films — is only mid September. But I can't recall a tighter, funnier, or more visually arresting thriller in a long time. The performances are first rate, from the leads down to the minor players. We seem to have entered an era, post-Tarantino, I suppose (although one must nod to Kubrick here as well), where ambitious crime thrillers are shot through with absurd comedy and stunningly choreographed set pieces. Does this make the narrative's gratuitous violence more palatable or justifiable? Perhaps not. But it makes for entertaining and satisfying cinema. This film is unabashedly violent, deliciously naughty, and hauntingly beautiful. Do see it on the big screen when it comes to the Boston area.
---
Peg Aloi is a former film critic for The Boston Phoenix. She has taught film studies for a number of years at Emerson College and is currently teaching media studies at SUNY New Paltz. Her reviews have appeared in Art New England and Cinefantastique Online, and she writes a media blog for Patheos.com called The Witching Hour.