An absorbing and disturbing novel that explores the dangerous turns that erotomania can take.
A Cage in Search of a Bird by Florence Noiville. Translated by Teresa Lavender Fagan. Seagull Books, 183 pp., $21.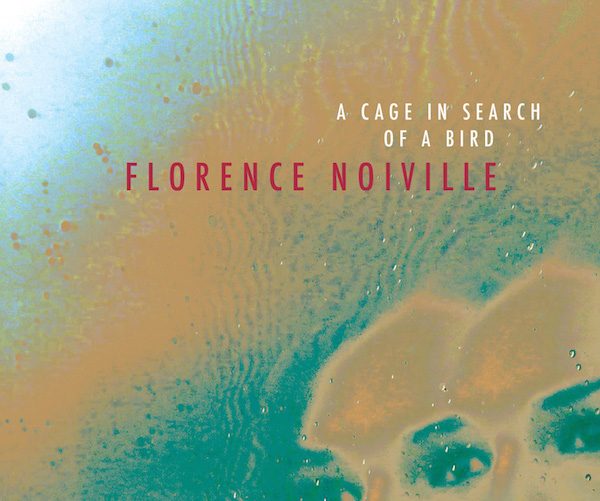 By John Taylor
The original French title of this novel by Florence Noiville (b. 1961) could not be more explicit: L'Illusion délirante d'être aimé. It literally means the "delirious" (with connotations of "frenzied," "outrageous," "extravagant") "illusion of being loved"; or, to cite a semantically clearer phrase that appears towards the end of the book, "the delusional illusion of being loved." In other words, de Clérambault's syndrome, which, if you're like me, you had never heard of until reading A Cage in Search of a Bird — Teresa Lavender Fagan's resourceful title choice for this absorbing and disturbing novel published in France in 2015.
A "cage" in search of a "bird," indeed, because de Clérambault's syndrome, which is usually called "erotomania" in English, is a mental disorder whereby a person believes that another person — often, but not necessarily, a famous person — is in love with him. The French psychiatrist de Gaëtan Gatian de Clérambault (1872-1934) was the first to define the phenomenon, after studying the case of a woman who would stand for hours outside Buckingham Palace, convinced that King George V was making signs to her by moving the curtains. Associated with the illness is an effort to entrap the other person, to draw him or her into the net of love through messages, telephone calls, significant acts and, sometimes, just a constant presence that is much too close for comfort. Ian McEwan's Enduring Love (1997) stages a similar case of de Clérambault's syndrome between two men. Noiville cites this British novel as well as some (perhaps fictionally conceived) research in her own book.
Her narrator, Laura Wilmore, is a well-known television journalist who lives in Paris. Recounted in a suspenseful confessional mode, her story traces the inexorable evolution of her life from personal contentment and professional success — she lives happily with her Mexican boyfriend and her well-documented television show receives both critical and popular praise — to a downfall involving desperate acts and an escape abroad.
The relentless destruction and self-destruction occur after "C." — a close friend from Laura's student years — gets back in touch with her and, moreover, obtains a job at the same television station through Laura's intervention. C. is soon convinced that Laura loves her. C.'s e-mails contain declarations such as this one: "I know what you're feeling, Laura. Love between women is still unsettling, even more than that between men. The truth is that boys and girls love the same. […] Open your eyes, Laura. The path is no longer forbidden. I'll help you… Help you to be you."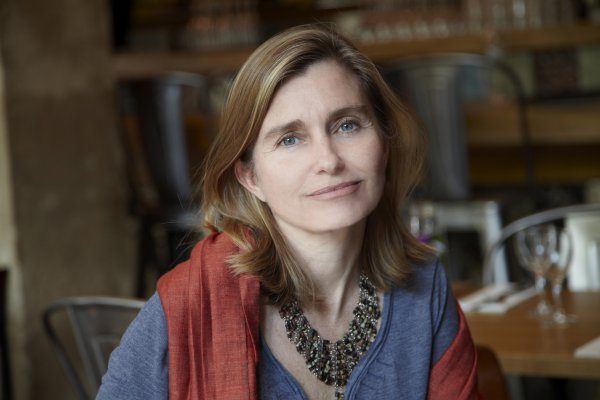 C. starts dressing like Laura, creates a Facebook account using Laura's name (and posts photos of her of which she is unaware), and schemes her way into the staff organizing the show at the station. At the onset, Laura takes a mere intellectual interest in what is going on, begins researching de Clérambault's syndrome for a future show, meets regularly with a psychiatrist friend, PH, to obtain more precise medical information, and even begins to write a novel about her relationship with C. — the novel that we are reading.
Yet this intellectual detachment is impossible to maintain. Laura has to admit to her friend PH that she is living in "deformed reality" that is "deforming" her. She is no longer the same:
C's obsession has brought on another, my own, exactly symmetrical. That it has created its double, like in a mirror. That my mind is besieged by her presence as if by a dybbuk. When I close my eyes she's there, stuck under my eyelids. Making my crystals opaque.
The French psychological novel has an illustrious tradition, spanning more than three centuries. One of its qualities is that of pinpointing deep, dark, dangerous sentiments. The title of Pierre Choderlos de Laclos's great novel, Les liaisons dangereuses (1782), could not be better formulated. By reviving de Clérambault's syndrome and showing how it can lead to treacherous consequences, Noiville focuses on intricate emotions to which novelists have paid less attention. The final pages are worthy of a thriller: the plot intensifies as amorous attraction vies with amorous resentment. Both feelings coexist and collide, to the point that murder and suicide become possibilities.
---
John Taylor is an American writer, critic, and translator who has long lived in France. He is the author of the three-volume Paths to Contemporary French Literature (Transaction, 2004, 2007, 2011). He has recently translated books by Philippe Jaccottet, Jacques Dupin, Georges Perros, José-Flore Tappy, and Pierre Chappuis. His most recent book of short narratives is If Night is Falling (Bitter Oleander Press). John Taylor's website.