"What other play culminates in such a frenzy of emotion and joy and love all in a moment on stage?"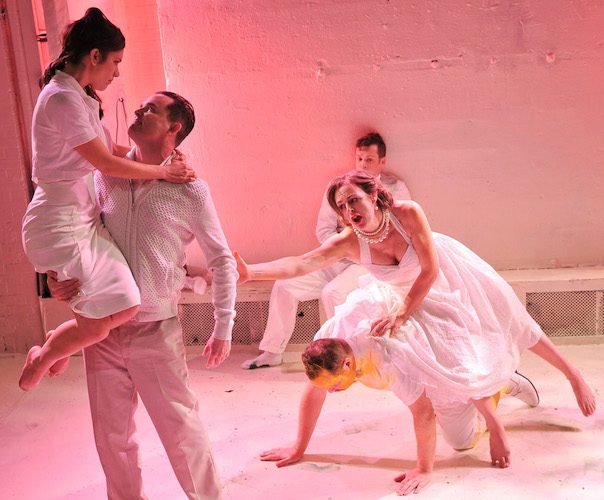 By Bill Marx
"Double your pleasure, double your fun, with Doublemint, Doublemint, Doublemint gum," runs the antediluvian Wrigley ad jingle. Not many theater companies have thought to apply that idea to the Bard, but leave it to New York's enterprising Bedlam ensemble to double up its production of Shakespeare's Twelfth Night. Judging by the admiring New York reviews, the two different takes (which run in rep) on the venerable gender-bender serve up far more than twice the customary pleasure.
Nora Theatre Company is presenting Bedlam's Twelfth Night at Cambridge's Central Square Theater, June 9 through July 10. What's the difference between Twelfth Night and What You Will? Both are minimalist stagings (a five-person cast shares 12 roles): one interpretation is relatively straightforward, the other untamed. Each will no doubt whip up the kind of infectious energy familiar to those who saw Bedlam's splendid 2015 production of Saint Joan at CST. I sent director Eric Tucker (via email) some questions about the intriguing venture. Why Twelfth Night? Would he dare give one of Shakespeare's tragedies the same treatment? Anyone for twice the misanthropy of Timon of Athens?
---
Arts Fuse: Shakespeare's texts invite multiple interpretations, but what made you want to do two different ones of the same play at once? Are they yin and yang?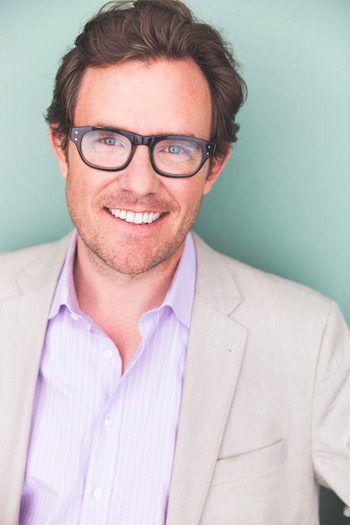 Eric Tucker: Directing Shakespeare requires world building. You have to create the rules of your world and your story telling and for me that's very particular to each play that I direct. It's different every time. For me the world is a mental construct and exists in thought and emotion and wherever I happen to be in my own life at the time and also of those I'm collaborating with, actors, designers, etc. It's not about costume and setting based concepts, those come after. We were having so much fun in rehearsal for Twelfth Night, finding so many places we could take it and it was difficult at times to make decisions and stick to a choice. Then we found out we couldn't get the rights to the play we were doing along side Twelfth Night and so I decided to do another version and call it What You Will. They are yin and yang I think in that they showcase two very predominant styles of mine. One, a very bare-bones, street clothes, "in rehearsal" stripped down approach. The other, a very stylized, mind-bending, conceptual exploration of the psyche where the rules of storytelling are as quicksilver as the imagination itself.
AF: Why Twelfth Night? What in that particular the play demanded a dual exploration on stage?
Tucker: Well, it was an accident as I've said, but this is still a great question as I think Twelfth Night is the perfect play. What other play culminates in such a frenzy of emotion and joy and love all in a moment on stage? The play is funny and profound and needs almost no cutting. As a company, this gives our ensemble a true athletic sized task of knowing the entire play so that we can switch between two or three roles in one version and two or three roles in the other. It's great training and a lot of fun.
AF: Both productions share the same five-person ensemble cast, playing all of the parts. Do they play the same parts in both versions? Why?
Tucker: Mostly we play different roles in the two versions. Our Malvolio is the same in both versions as is Feste. But the company member who plays Feste gets other different roles in each. I wanted some of the actors to get to play the same role but differently.
AF: Are you using the same cut of the script for both shows, or are there two cuts with different emphases to fit the respective moods?
Tucker: The cuts are different. This made rehearsal maddening, but I think it was worth it. One of them has very little cut from it while the other is more liberal. And that more liberal cutting was tailored to fit that particular story and style of story telling.
AF: Are you going to make any changes from the New York versions? Did you learn anything over the course of the run?
Tucker: We have a new cast member and so that changes a lot on a deeper level. I've made many changes to What You Will (the more stylized version). I never considered it quite finished in NYC and was happy to get back to work on it and tighten the story telling and sharpen the ideas I was exploring. We continue to learn as we work on the play. We learn something new everyday about the relationships and about ourselves. It sounds trite, but it's one of the great perks of working on the great plays.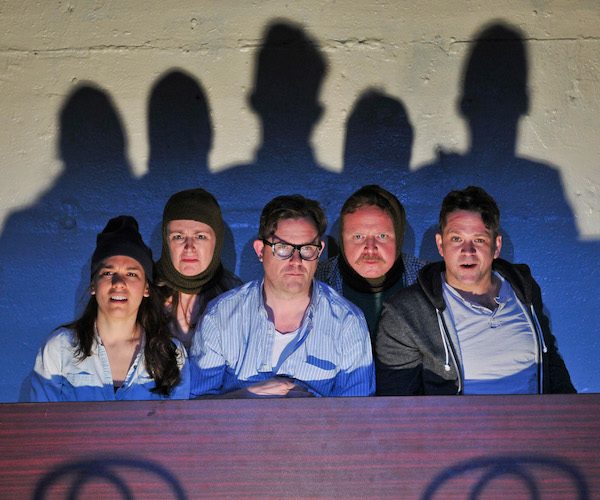 AF: Do you think this dual concept would work with one of the tragedies? Or is it the lightness of comedy that allows this kind of exploration?
Tucker: That's a very good question because it is hard to imagine doing this with a tragedy. It's almost too much to bear because they are so exhausting to perform and so two different versions would feel overwhelming I think. I've wanted to do Julius Caesar in rep with itself for awhile, one male and one female cast.
AF: In what ways do you think we will look at Twelfth Night differently after seeing these productions?
Tucker: I hope you may look at gender differently and specifically the way we perceive gender and the ways in which we see what we want to see. I also hope people will continue to see in our work the great part their own imagination plays in attending the theatre. I always want to make theatre that can only be theatre. That doesn't try to be a movie or a television show, but what live bodies do in a space in order to tell their story, with whatever they have at their disposal and only what they need. The imagination fills in the gaps and the great stories ask as many questions as they answer. Shakespeare wrote such delicate and complex human beings, every bit as flawed and extraordinary as we are. I hope you leave having seen human beings doing what human beings do. That's what he wrote.
---
Bill Marx is the editor-in-chief of The Arts Fuse. For over three decades, he has written about arts and culture for print, broadcast, and online. He has regularly reviewed theater for National Public Radio Station WBUR and The Boston Globe. He created and edited WBUR Online Arts, a cultural webzine that in 2004 won an Online Journalism Award for Specialty Journalism. In 2007 he created The Arts Fuse, an online magazine dedicated to covering arts and culture in Boston and throughout New England.