"Nah Nah Hey Hey Kiss Him Goodbye" lead singer Gary DeCarlo finally lands the spotlight.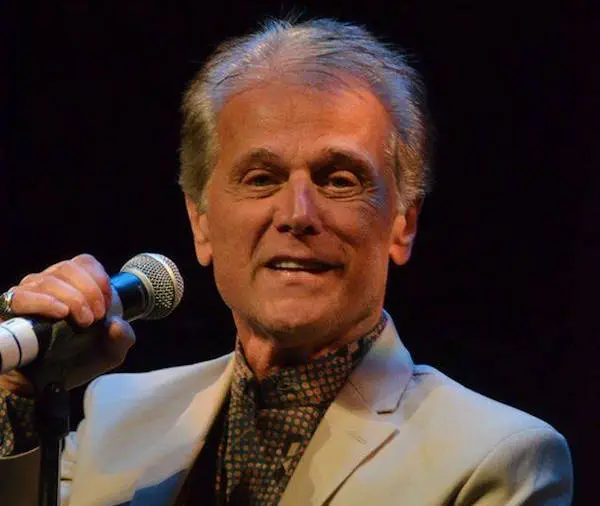 By Noah Schaffer
There has been a recent surge of films, books and events shedding light on the once-anonymous studio singers and musicians who recorded some of rock and pop's most famous moments.
Even by the standards of one-hit wonder studio bands, it's hard to think of a wider recognition gap between a singer and his song than the one endured for decades by Gary DeCarlo. Only in recent years has he reappeared on stages to sing the song heard daily on radios, movie screens, and at sporting events, "Nah Nah Hey Hey Kiss Him Goodbye."
Much of the reason for the Bridgeport, Connecticut native's obscurity is because the millions of copies of the tune were sold under the name of Steam. As was often the case in the '60s, the hit preceded the band, and a phony group was hastily created to play concert dates and TV appearances. The situation caused a rift between DeCarlo and the song's co-songwriter and producer Paul Leka. A subsequent Steam album was issued without DeCarlo's participation and the band quickly, well, ran out of steam.
DeCarlo cut a few disco tracks in the '70s under the name Garrett Scott, but he was largely out of the spotlight until a 2010 PBS oldies special. Since then he's released several recordings and kept up a busy schedule of concert and autograph convention appearances, including this weekend's SuperMegafest Comic-Con in Marlborough, MA. DeCarlo will be present all three days and will sing on Saturday along with Susan Cowsill and former Paul Revere and the Raiders lead singer Mark Lindsay.
Befitting his non-celebrity persona, DeCarlo set up an interview with The Arts Fuse from his Connecticut home a few seconds after being contacted on Facebook.
---
Arts Fuse: Steam had the ultimate bubblegum song, but you were singing doo-wop with the group's other songwriters years earlier.
Gary DeCarlo: It was one group but we had three names. When I was 17 we put out a recored as the Glenwoods in '59 and then we were the Chateaus — and in between we were the Citations, but that group didn't record. One of the other members was [third "Nah Nah" co-writer] Dale Frashuer.
After 5 years we acquired Paul Leka, who had his own doo-wop group and became our piano player. He helped us by putting music to our songs. We were singing around the area and had a book of 100 songs, but Paul started going to New York City on a regular basis and had Dale go with him, at which point our group broke up. They were in the city writing and producing. I had recorded some things in Bridgeport and was walking around Tin Pan Alley shopping it around. That's how you did it back then. I was going up the stairs and I saw a sign for Buddha Records. I went aside and there was Paul sitting at a desk.
AF: Was that when you recorded Working on a Groovy Thing before the 5th Dimension under the name Garrett Scott?
DeCarlo: Yes, this was before it was a hit. Patti Drew had recorded it but just had a regional hit. In one session we recorded that and another Neil Sedaka song, a thing by Van McCoy and a song by Larry Weiss who wrote "Rhinestone Cowboy." Paul was working with a guy named Irwin Schuster, and Irwin told the 5th Dimension that we had cut it. They had it on an album, so they pulled it off their album and beat me by one week! So then they said they wanted me to do a song called "Sweet Laura Lee," but they needed a B side. We had written a good-wop song back in 1963 called "Kiss Him Goodbye." It had no hook, no chant, it was just a blues shuffles. I always liked it and wanted to record it, so we figured we'd use it for the B side. Dale and Paul pulled the drum track from a recording I had made of a Neil Sedeka tune called Sugar and made it an eight-bar drum loop. To add piano overdubs Paul put masking tape on the strings of the piano and recorded it in three different ranges. Then we added the organ, the vibes and I played percussion on a board with cloth along the tips. Paul added the chant with "Nah nah nah nah" and I threw in "hey hey." So all these guys who say they played on the record are liars, because there's no guitar, there's no bass and it's a drum loop! We finished at 5 a.m.
AF: Did you realize that night what a monster you had created?
DeCarlo: We were exhausted — and we had to drive home to Bridgeport, and then go back in the next morning. We get back in and word had spread about it. Everyone was saying they liked it, so they said they were going to put it out as an A side. But they'd put it under a group name and "Sweet Laura Lee" would come out under Garrett Scott and I could be both acts. I was told they'd find me a group. I was very skeptical — why would "Nah Nah Hey Hey" have to come out under a group's name? So they both come out, both records start to happen, then I get told the record company wants someone to go out and start doing record hops and TV shows. I asked where my group was. It never materialized.
AF: Where did the name Steam come from?
DeCarlo: We were working on the album and went out to a deli to get lunch. When we came back there was steam coming up from the subway through a manhole cover.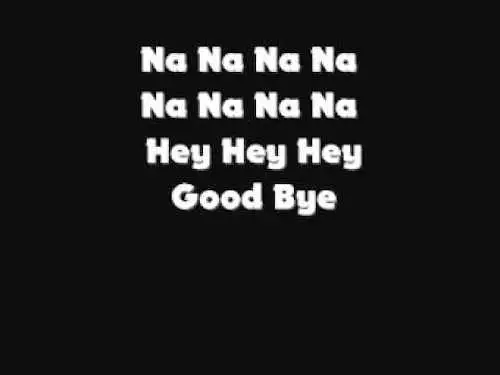 AF: So you're hearing this massive hit record with your voice on it constantly, but your life hasn't really changed?
DeCarlo: Absolutely. I remember being in the hallway outside Paul's office and somebody comes out saying 'We went number one — we knocked the Beatles out of number one." I went and got a bottle of champagne for everyone, but inside I'm dying because they had told me not to tell anyone that I had sung it. Instead I'm just promoting "Sweet Laura Lee." Paul was my manager and producer, and I was green and figured out he was looking out for me. It's like going to the doctor — you listen to what they say. So they hire this road version [of Steam] and they wanted me to sing an entire album and have them take credit for it. I said no, and that drove a wedge between us — both our personal and business relationship suffered. To this day there are still doubters, because there's that video of the phony group on TV.
AF: Do you at least get songwriting royalties for the song?
DeCarlo: Yes, I get a third along with Paul and Dale [who are both now deceased]. We were Steam. We did something else [under Garrett Scott] called I'm Gonna Give You All My Love and you'll hear that it's all the same people as Steam. The whole thing was such a mix-up. On the back of the Steam album they said "Thanks to Garrett Scott and Gary DeCarlo" — that just added to the confusion because people thought they were two different people. And there's the video of the road group — if you watch it you'll see that the singer they hired can't even lip synch to my vocal, and the guitarist and congas are nowhere near what was happening on that track.
AF: A few more Garrett Scott records came out in the '70s, including a disco version of "Na Na."
DeCarlo: It got to Number 12 on the disco charts and I didn't make an nickel! They went out of business without paying me. It was a really fast hustle version. I also worked with [famed producer] Hank Medress, but he had Tony Orlando and the Spinners, and any really good song that came in would go to them.
AF: Where did you disappear to?
DeCarlo:I had to take time off, I had to get my head straight. It took me a long time. I was really depressed and had to make a decision: continue with music or just stop and get a regular job and just be Gary. And I decided that no, I'm just going to do what I enjoy doing, I'll do it myself. And that made a big difference. After all these years I'm happy, after having cancer six years ago I'm still healthy and I have a lot of new stuff. I'm finishing up my fourth CD and I have 42 songs recorded.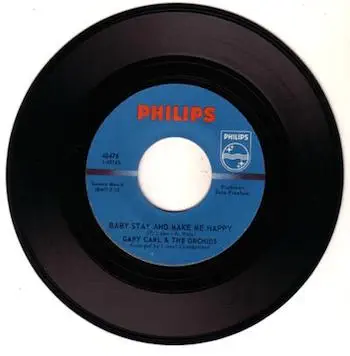 AF: Did you know that one of your mid-60's records made under the name Gary Carl and the Orchids is being sold for $300 in the UK?
DeCarlo: Get out of here! That was done in New Jersey when I was working with a big horn band. – that was my band, I was working with a big horn band. I went by Gary Carl and I was also at one point Gary D. That's how it was back then — you chop your name off. I knew some of those doo-wop records were collectable, but not that they were going for that much. Wow!
---
Over the past 15 years Noah Schaffer has written about otherwise unheralded musicians from the worlds of gospel, jazz, blues, Latin, African, reggae, Middle Eastern music, klezmer, polka and far beyond. He has won over ten awards from the New England Newspaper and Press Association.