The upcoming season, as you will see (or may already know), is a remarkably robust one in terms of the variety of offerings and the quality (and number) of participating ensembles.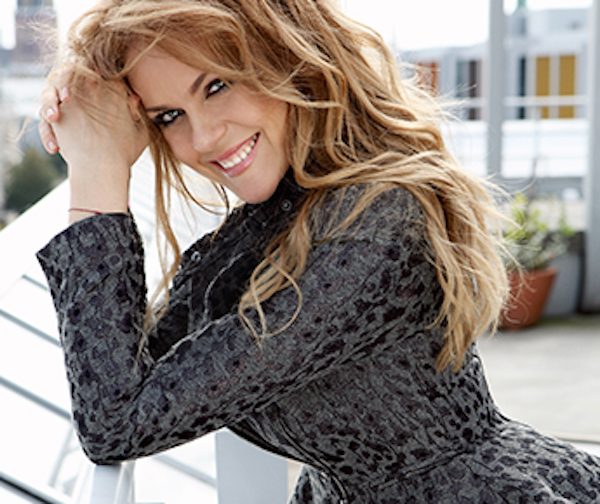 By Jonathan Blumhofer
With the New Year fast upon us, so is the start of the second half of the region's orchestral season. Below are my picks for some of the highlights of the many programs and soloists on offer to us over the coming months. It is, as you will see (or may already know), a remarkably robust one in terms of the variety of offerings and the quality (and number) of participating ensembles. That said, it's not devoid of a few redundant selections, though, for the most part, these are of pieces we don't get too much of to begin with or are otherwise unwelcome (like the Berg Violin Concerto or Elgar's Symphony no. 1). Above all, if the spring season continues the impressive trajectory begun in the fall, this promises to be a conspicuously memorable start for 2016.
Boston Symphony Orchestra
Andris Nelsons and the BSO had a tremendous fall together – the depth of the connection between conductor and players seemed to grow by the week – culminating in a pair of Slavic-heavy programs at the end of November that were simply fantastic. Each of Nelsons' 2016 residencies should offer plenty of excitement, beginning with three weeks of Shakespeare-themed concerts commemorating the 400th anniversary of the Bard's death. The first is built around A Midsummer Night's Dream and includes Mendelssohn's complete incidental music to the play and a revival of Hans Werner Henze's Symphony no. 8 (January 28-30 and February 2). Arguably the highlight of Boston's concert season comes the following week with the local premiere of Hans Abrahamson's let me tell you (sung by the incomparable Barbara Hannigan) along with music by Shostakovich and Prokofiev (February 4-6). The finale of this mini-festival includes the world premiere of George Tsontakis' Sonnets (for BSO English hornist Robert Sheena) plus Richard Strauss's Macbeth, Dvorak's Othello Overture, and Tchaikovsky's Romeo and Juliet (February 11-12). In March, Nelsons continues his Shostakovich cycle with the mammoth Symphony no. 8 (March 24-26 and 29) and, in April, concludes his second season at the orchestra's helm with three weeks of Bruckner and Mozart (April 7-9 and 12); Mahler; (April 14-16 and 19); and a potpourri of Dutilleux, Rachmaninoff, Tchaikovsky, Debussy, and Ravel (featuring his wife, soprano Kristine Opolais, as soloist) (April 21-23).
Some favorite guests return, including Charles Dutoit. His typically inquisitive programs offer rarities by Berlioz and Dutilleux (February 25-27) and Ravel's L'Heure Espagnole (March 3-5). BSO conductor emeritus Bernard Haitink leads the orchestra in music by Beethoven (the Piano Concerto no. 4, featuring Murray Perahia) and Mahler (Symphony no. 1) (March 31-April 2 and 5). In between, Springfield, MA-native Herbert Blomstedt returns to Symphony Hall after a seven-year hiatus with an all-Beethoven program and Garrick Ohlsson in tow (March 10-12 and 15).
Other highlights of the season include François-Xavier Roth's two weeks with the orchestra. The first consists of an all-Classical-era affair (January 7-9 and 12) while the second offers a lush serving of 20th- and 21st-century scores (and features Renee Fleming) (January 14 and 16). There's also Johannes Moser playing Dvorak's Cello Concerto (January 21-23) and the welcome opportunity to hear Vladimir Jurowski conducting Karl Amadeus Hartmann's glowering Concerto funèbre (with Alina Ibravimoga) (February 18-20).
Handel and Haydn Society
H&H's 201st season continues with an all-Haydn program featuring Aisslinn Nosky in the Violin Concerto in A major (January 29 and 31). The following month, Robert Levin is the soloist in Beethoven's Piano Concerto no. 4 and Richard Egarr conducts the same composer's "Pastoral" Symphony (February 26 and 28). Harry Christophers leads Bach's St. John Passion in March (the 11th and 13th) and a concert performance of Handel's Saul, with Jonathan Best singing the title role, rounds out the group's season (April 29 and May 1).
Boston Baroque
Martin Pearlman's period-instrument ensemble offers two programs this spring. The first features the BB debut of the superb fortepianist Kristian Bezuidenhout playing Beethoven's Piano Concerto no. 2. Also on tap is soprano Ana Maria Labin singing "Ah, Perfido!" and Haydn's Scene di Berenice, and Beethoven's Fifth Symphony (March 4 and 5). In April, the terrific tenor Nicholas Phan headlines a cast that includes Leah Partridge, Andrew Garland, and Mary Wilson singing Mozart's Die Zauberflöte. The performance will be sung in German with English dialogue (April 15 and 16).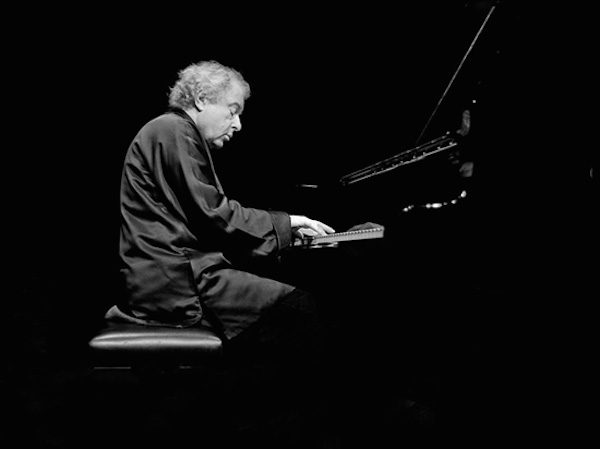 Celebrity Series
There are two orchestras among the Celebrity Series' many spring offerings. The Orchestre National de France comes to Symphony Hall in January with Daniele Gatti at the helm and Alexander Thaurad the soloist in Mozart's Piano Concerto no. 23. Music by Debussy and Tchaikovsky is also scheduled for that performance (January 24). Joshua Bell and his Academy of St. Martin's-in-the-Fields come to town in March with more Tchaikovsky (the Violin Concerto), Bach (the "Double" Concerto), Beethoven, and Prokofiev (March 20).
Among the Series' many non-orchestral highlights are local visits by Gabriel Kahane and Brooklyn Rider (February 5), András Schiff (February 26), the Tetzlaff-Tetzlaff-Vogt Trio (February 27), Avi Avital (March 11), Jeremy Denk (April 2), the Jerusalem String Quartet (April 17), Susan Graham (April 29), and Emmanuel Ax (May 1).
Boston Philharmonic
Benjamin Zander's BPO comes off a strong fall season with two ambitious spring programs. The first culminates in Edward Elgar's nostalgic, brilliant Symphony no. 1 and also includes Jennifer Frautschi playing Mendelssohn's Violin Concerto (February 18-21). Then, Zander and Co. take on Verdi's heaven-storming Requiem in a one-afternoon-only performance at Symphony Hall with Chorus Pro Musica and a strong battery of soloists (April 24).
Boston Modern Orchestra Project
Musical America's 2016 Ensemble of the Year kicks off 2016 with a whimsical program of six pieces, each inspired by one of Bach's Brandenburg Concertos, composed by Aaron Jay Kernis, Christopher Theofanidis, Peter Maxwell Davies, Melinda Wagner, Paul Moravec, and Steven Stucky (January 22). A complete performance of David del Tredici's Child Alice concludes their 20th-anniversary season (March 25).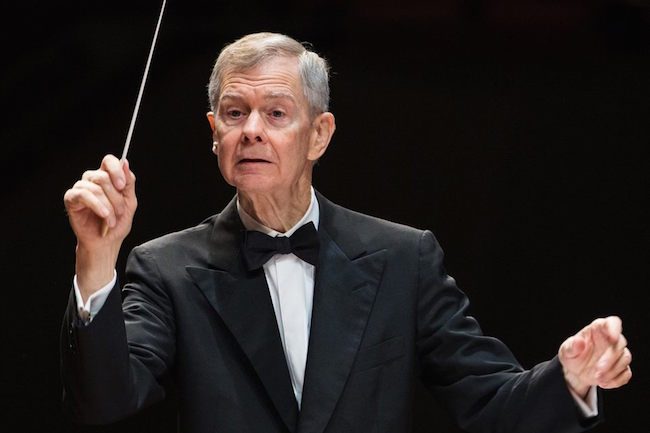 New England Philharmonic
Richard Pittman's intrepid orchestra returns to action in February with "Miracles and Rhapsodies," featuring Rachmaninoff's Rhapsody on a Theme by Paganini (with Randall Hodgkinson) and Roy Harris' Symphony no. 3, as well as local premieres of works by Brian Robison and Bernard Hoffer (February 27). "From the Seas to the Heavens," the NEP's season-closer, features Danielle Maddon in Alban Berg's Violin Concerto plus a rare outing of Sibelius' The Oceanides. David Rakowski's Symphony no. 6 receives its world premiere on that bill and David Hertzberg's Spectre of the Spheres makes its Boston debut.
Lexington Symphony
The LSO offers four programs this spring, the most ambitious of which looks to be the first installment of Jonathan McPhee's reduction of Wagner's Der Ring des Nibelungen (April 2). Celebrated Wagner singers Alwyn Mellor and Jane Eaglen are among the soloists. Mendelssohn's "Scottish" Symphony anchors "Three Portraits," which also includes works by Michael Gandolfi and Norman Dello Joio (February 13), while an evening of music from the movies (May 14) and the latest iteration of the LSO's annual Concert in the Round closes the season (June 11).
Boston Classical Orchestra
Steven Lipsitt and the BCO continue their survey of familiar and underexplored corners of (mostly) Classical-era repertoire with help from some high-profile guests. In February, Thomas Rolfs and Toby Oft (principal trumpet and trombone, respectively, in the BSO) play Leopold Mozart's Serenade for Trumpet, Trombone, and Orchestra; also on the program that afternoon is music by Antonio Salieri, Ermanno Wolf-Ferrari, and Haydn (March 6). Then, in April, Boris Pasternak joins the group for Beethoven's "Emperor" Concerto (which will be framed by the Coriolanus Overture and Seventh Symphony) (April 17).
Chamber Orchestra of Boston
COB offers a pair of concerts this spring, beginning with "Dancing with the Stars," a program of dance-themed music from the Renaissance to the present (or thereabout) (March 5). Fortepianist Sylvia Berry joins the ensemble for their season finale in April, featuring two Mozart piano concertos (nos. 8 and 12) plus premieres of new works by Adrienne Elisha and Anais Azul (April 30).
Cantata Singers
David Hoose and the Cantata Singers present three programs, two of which are involve pillars of the repertoire. First comes a complete performance of Handel's Israel in Egypt (January 29 and 31). Next up is a thoughtfully-structured evening that pairs music by Bach and Anton Webern with Brahms' Ein deutsches Requiem (April 1). Rounding out their season is the Boston premiere of Arvo Pärt's Adam's Lament and two Bach works, "Komm, Jesu, komm" and the Lutheran Mass in A (May 20).
Longwood Symphony
The LSO presents Haldan Martinson and Christina Day Martinson in Bach's "Double" Concerto for their first offering of 2016. Also on tap is Alban Berg's Violin Concerto and Brahms' Symphony no. 3 (March 12). Their second program of the spring culminates in Rachmaninoff's Piano Concerto no. 3 (with soloist Di Wun). Leading up to it are Roy Harris' Symphony no. 3 and Franz Schrecker's Scherzo (May 7).
New England Conservatory
The various NEC orchestras offer a rich assortment from which to choose this spring and, what's best, is that just about all of their performances are free. Highlights include a reading of Henri Dutilleux's Métaboles along with pieces by Lalo and Beethoven (February 10), Arthur Honegger's Symphony no. 2 (February 24), Jeffrey Kahane playing (and conducting) Ravel's G major Piano Concerto alongside works by Thomas Adés and Elgar's majestic Symphony no. 1 (March 9), Copland's Appalachian Spring and Ives' Symphony no. 2 (April 6), and John Adams' Violin Concerto sandwiched between music by Andrew Norman and Stravinsky (April 27).
Boston Youth Symphony
In addition to participating in several of the Boston Symphony's Family Concerts, the BYSO starts off the year appearing with Boston Mayor Martin Walsh at the annual Day of Service and Celebration of Dr. Martin Luther King, Jr. (January 18). Later in the month comes the ensemble's annual semi-staged opera, this year Verdi's Otello (January 24). In June, the orchestra performs a program at Sanders Theater that features Alberto Ginastera's Harp Concerto (June 19).
Boston Philharmonic Youth Orchestra
Benjamin Zander and the BPYO pick up in the new year right where they left off the old: with two of the greatest warhorses in the canon, Stravinsky's The Rite of Spring and Beethoven's Eroica Symphony (February 5). In May, the ensemble wraps up its season with Mahler's Symphony no. 1, the Brahms Double Concerto and the premiere of Michael Gandolfi's Doubles (May 8).
---
Jonathan Blumhofer is a composer and violist who has been active in the greater Boston area since 2004. His music has received numerous awards and been performed by various ensembles, including the American Composers Orchestra, Kiev Philharmonic, Camerata Chicago, Xanthos Ensemble, and Juventas New Music Group. Since receiving his doctorate from Boston University in 2010, Jon has taught at Clark University, Worcester Polytechnic Institute, and online for the University of Phoenix, in addition to writing music criticism for the Worcester Telegram & Gazette.