A by no means complete round up of some recent releases in rock, from Keith Richards to the Libertines.
By Adam Ellsworth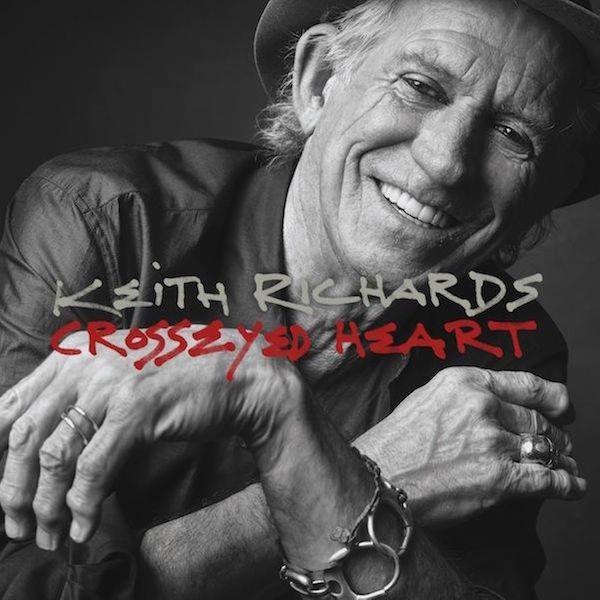 Keith Richards
Crosseyed Heart
As the liner notes explain, Crosseyed Heart was recorded by Richards while the Rolling Stones were in "hibernation." The sessions started simple, with just Keith and drummer/producer Steve Jordan taking part, and eventually the tracks were beefed up by ace studio musicians (and members of Keith's sometime backing band the X-Pensive Winos) Waddy Wachtel and Ivan Neville. As the recordings continued, other guests appeared in the studio, including Norah Jones, Aaron Neville, Blondie Chaplin, and the since dearly departed saxophonist Bobby Keys. Working with no set timeline, the songs eventually accumulated into an album, only Richards' third as a solo artist and his first since 1992's Main Offender.
Perhaps as a result of how Crosseyed Heart came together, the record offers no unified sound. Rather, it is a collection of Richards' influences, from the Delta blues (the title track) to good time rock 'n' roll ("Blues in the Morning") to reggae (a cover of Gregory Isaacs' "Love Overdue"). Keith addresses his outlaw image and history fighting the law on the rollicking "Nothing on Me" ("I don't resist arrest, I think it's for the best/You know, they've got nothing on me"), and his 2006 fall while climbing a palm tree in New Zealand on "Amnesia" (though, the song could just as easily be about his history of drug use).
Best of all is "Illusion," Richards' duet with songstress Norah Jones. Despite his bad boy reputation, Richards has always written the greatest ballads (Exhibit A) and "Illusion" is no exception. The song features some sultry guitar from one of the masters of the instrument, but it's Keith's piano playing that defines "Illusion." There's some tinkling in there, but mostly the piano is used to supply a percussive riff and the song's late-night mood. It's reminiscent of the piano feel on U2's magnificent "So Cruel."
---
Lana Del Rey
Honeymoon
Nothing on Lana Del Rey's third album can match "Video Games" from her debut, or "West Coast" from last year's Ultraviolence, but try not singing along as she croons "All I wanna do is get high by the beach, get high by the beach, get high." Everything about Del Rey's rise pointed toward flash in the pan and yet she's still here, still creating noir pop magic.
---
Grateful Dead
30 Trips Around the Sun: The Definitive Live Story 1965–1995
This four-disc set is the result of a nifty idea: one live track per year for every year the classic Dead lineup was together. Diehard Deadheads will no doubt point to their own favorite renditions of the songs presented here, but the compilation is an excellent introduction for those who have always wondered what all the fuss was about. Over the course of the collection, we hear the Dead transform from San Francisco cult favorites to American institution. There are classic rock staples ("Uncle John's Band" and "Shakedown Street"), live favorites ("Dark Star" and "Estimated Prophet"), and covers ("Dancing in the Street" and "Visions of Johanna"). Despite the group's association with the '60s and '70s, the highlights of the set are an epic "Morning Dew," recorded at Madison Square Garden in 1987, and a euphoric "Not Fade Away," from a 1988 show in Oxford, Maine.
---
Terry Kitchen
The Post-American Century
"Nothing good lasts," local boy Terry Kitchen sings on "Sequel," the second song on his new release The Post-American Century. "Just ask the Mets."
The song's protagonist and his significant other are stuck in traffic and slowly passing Shea Stadium, the now demolished home of New York's other baseball team, when he sings the lyric. He's perturbed, yes, but he's also making the most of the situation with a joke. His S.O. smiles, and "for a second we were young again."
The passage of time is all over The Post-American Century. Things change, and not always for the better, but when you've got a sense of humor, and someone to go through the changes with, it makes the whole mess bearable.
"There's a gray one in your hairbrush and my shoulder's feeling sore," is how Kitchen describes aging on "Eternity," his duet with Mara Levine. "I think someone's trying to tell us we're not two kids anymore." Still, this is nothing to be frightened of, because the singer and his lover are facing the future together.
Of course getting older isn't just about creaky joints and silver hair. It's also about remembering when you were young, and the disc features tunes about such remembrances, none better than the album's best track, "Perelli's Barbershop." "So pretty that my heart would almost stop," Kitchen sings during the song's chorus. "Peekin' at the Playboys at Perelli's Barbershop." Today, you're lucky if the barbershop has copies of Maxim.
There's not much in life better than those first adolescent peeps at a Playboy, but children grow up and life goes on. Things change. It's not all bad though. Just ask the Mets. They won their division this year!
---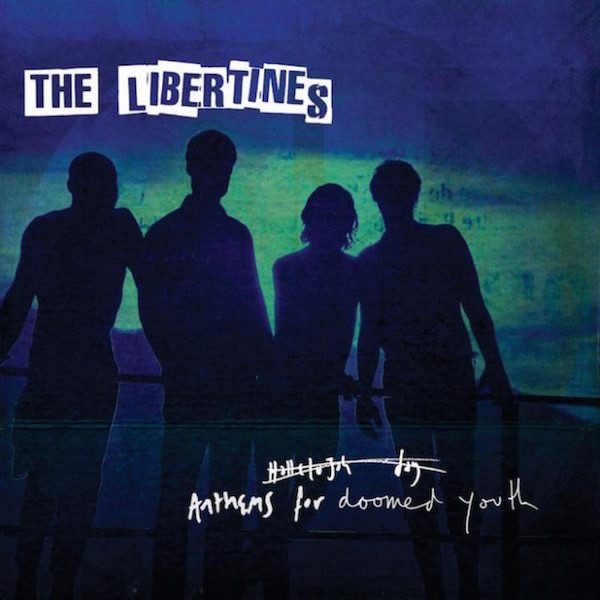 The Libertines
Anthems for Doomed Youth
U.K. heroes the Libertines' last release came in 2004, and the group split up shortly thereafter. They've been reuniting off and on for live gigs since 2010, but with the superb Anthems for Doomed Youth their comeback is now complete. The record is the rarest of things: a reunion album that actually picks up where the group left off, and that is worth listening to beyond one or two charity spins. As with their iconic early 21st-century work, the songs here are the perfect blend of witty lyrics and ratty tunes. "You're the only lover I had, who ever slept with a knife," co-frontman Pete Doherty warbles over gentle piano on the ballad "You're My Waterloo," before the cellos kick in and take the tune to another level. If that's too subdued for you, then head for the next track, "Belly of the Beast": "Back in London's grey-scotch mist/Staring up at my therapist/He says, 'Pound for pound, blow for blow/You're the most messed-up motherfucker I know.'/It was a 12-step bus fare knockdown daycare day."
https://www.youtube.com/watch?v=kzbyjDHpMLo
---
Adam Ellsworth is a writer, journalist, and amateur professional rock and roll historian. His writing on rock music has appeared on the websites YNE Magazine, KevChino.com, Online Music Reviews, and Metronome Review. His non-rock writing has appeared in the Worcester Telegram and Gazette, on Wakefield Patch, and elsewhere. Adam has a MS in journalism from Boston University and a BA in literature from American University. He grew up in Western Massachusetts, and currently lives with his wife in a suburb of Boston. You can follow Adam on Twitter @adamlz24.