This post is part of a multi-part Arts Fuse series examining the traditions and realities of classical piano concertos influenced by jazz. Steve Elman's chronology of jazz-influenced piano concertos (JIPCs) can be found here. His essays on this topic are posted on his author page. Elman welcomes your comments and suggestions at steveelman@artsfuse.org.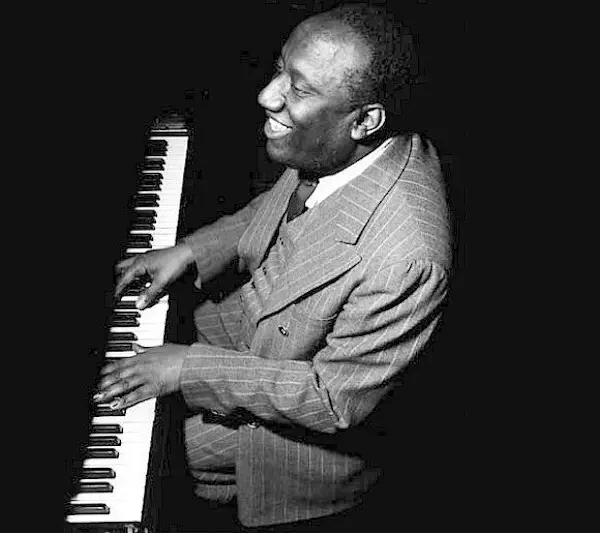 By Steve Elman
There is another group of composers to consider. Many mainstream classical composers wrote JIPCs in the wake of George Gershwin. A considerable number followed the French pioneers of the 1920s. A significant number of maverick classical composers used jazz in very personal ways, and a handful of jazz artists have tried their hands at piano concertos.
But these four categories leave out the maverick mavericks, composers with feet firmly planted on either side of the dividing line between jazz and classical. In this post and the next, I offer eight of these rare birds.
Only one of them was born before 1925. The three other composers in this post are part of the first generation for whom jazz was not "new music," but an established form with recognized virtuosi and masterpieces. They incorporated jazz into their work in ways that are very different from those chosen by the "classical mavericks" of the same generation.
The first straddler is James P. Johnson. His primary identity will always be that of a master pianist, the man who defined and purified stride piano in the 1920s. But he also was a gifted composer of popular songs, a writer of Broadway shows, and a man with aspirations to compose classical music. His Concerto Jazz-a-mine, also known as his Piano Concerto in A-flat (1934), is one of the pieces Johnson wrote in the hope of getting his music into the concert hall, and it.is the only true piano concerto written by an African-American composer before 1940. It is not known if the concerto was performed during Johnson's life, but considering the reception that most of his classical pieces received, that is hardly likely, and its concluding movement is now lost. It was so obscure as to be almost invisible in any consideration of his work. Its score was exhumed for the premiere recording in the early 1990s, and Johnson's 1945 recording of a piano reduction of the second movement was not released until 1996. Even as an incomplete work, it is fascinating. Johnson clearly did not intend for the piano part to be improvised or improvised upon, although he himself would surely have embellished the cadenza in performance. The music he gives to the piano has touches of his own style, but there isn't a hint of his great trademark – stride – in the surviving movements; he may have been saving that for the third. What we hear is cool and elegant rather than hot and rhythmic, the voice of the songwriter of "If Dreams Come True" rather than the virtuoso of "Carolina Shout." The piano has some jazzy moments in the first movement, especially in the cadenza, but there is a refinement throughout that recalls the grace and beauty of ragtime. The third movement of the concerto undoubtedly would have rounded out the piece effectively; the first two movements point the way unmistakably to a driving but sophisticated conclusion.
The themes Johnson creates here remind us that he and his fellow Harlem stride pianists were almost all trained on classical and light-classical repertoire, and that they were steeped in the great turn-of-the-century ragtime literature, which itself echoed classical piano music going back to Chopin and before. The orchestration is built on a foundation of Broadway show-band music that Johnson himself helped to innovate, which in itself is derived from the conventions of vaudeville orchestras, concert bands, and even the ragtime ensembles at the turn of the twentieth century. One more curious note: the second movement's first theme strongly prefigures Leon Pober's theme to the television show Father Knows Best aka "Waiting (for Love to Find You)," which was probably written in 1954. Hearing the first two movements really makes you yearn for the third. Maybe, someday, in some forgotten trunk . . .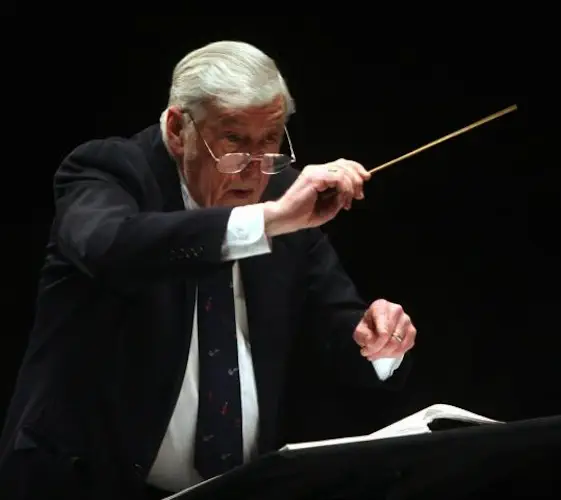 The oldest living straddler is Gunther Schuller, born in 1925, and he was the first to discover how vulnerable you can be when you stand with your feet apart. In 1957, he coined the term "Third Stream" to describe what he hoped would be a new waterway for music – a channel in which classical and jazz could flow together. The classical community was skeptical, sometimes impolitely so, about the idea, but the opinion leaders of jazz absolutely reviled the term, no doubt threatened by the mistaken impression that Schuller was proposing to raise jazz to a higher artistic plane when jazz didn't need any such elevation. For nearly 70 years, Schuller has been true to his own vision, and he has lived to see it vindicated. A large part of his compositional work is entirely within the traditional classical stream, but beginning with "Jumpin' in the Future" (written in 1947, ten years before he named the genre) and most recently exemplified by "From Here to There" (2014), he has produced a significant and satisfying body of pieces that explicitly embrace jazz elements. He has specifically called for improvisation in some of his most challenging Third Stream compositions, and coached the players carefully to get the kind of solos that would enhance and enliven the written material. His work stands as a demonstration that improvisation is a legitimate tool which need not compromise a composer's vision in any way. Unfortunately, very few other composers have been willing to put in the work required to achieve the results Schuller has.
Schuller has written two piano concertos and a piano concerto for three hands, but these do not utilize jazz elements. He has written one piece that is tangential to this chronology, but significantly so: his Concertino for Jazz Quartet [Piano, Vibraphone, String Bass and Traps] and Orchestra (1959), composed for the Modern Jazz Quartet. It is the second classical piece for symphony orchestra and jazz ensemble (that is, a small group using jazz-style bass and drums), preceded only by Dana Suesse's Jazz Concerto in D Major (1955). Since that time, this model has been used in Dave Brubeck's "Elementals" (1963), David Amram's Triple Concerto (1970), David Baker's Two Improvisations for Orchestra and Jazz Combo (1972), and most recently, Chick Corea's concertos. In my view, Schuller's work is superior to the others noted above (caveat: I have not heard Baker's piece, and I do not know if it has been recorded). Schuller's comments about his first piano concerto provide a very interesting perspective on his approach to the concerto form in general, and this work specifically:
Each musical tradition creates its own musical forms. The 19th-century concerto, based on the 'sonata form,' developed out of the specific needs and characteristics of diatonic tonality. By the end of the century, composers began to find the old forms too confining. One composer, above all others, saw clearly that, in the future, each work would no longer be poured, so to speak, into a preordained mold; it would instead have its own form determined by the specific characteristics of that piece. That composer was Claude Debussy. Debussy's vision has now in our time been fully understood and realized, and in "serial technique" especially, each work determines its own individual form.
The Concertino for Jazz Quartet is just such a work. Instead of the traditional fast-slow-fast structure, its first two movements are marked "Slow" and "Passacaglia," and the last has no marking, but proceeds from slow swing to a fast conclusion. Steady jazz time and improvised solos are integrated into each movement, and the blues is strongly evoked in the second and third. The conclusion is reminiscent of George Russell's "All About Rosie" (1957). But the individual elements do not clash or vie with each other, the way they do in so many other hybrid works; the integration of all the parts is elegantly beautiful.
The third of the straddlers born before World War II is the one whose hybrid compositions are perhaps the least successful: Friedrich Gulda (1930 – 2000). Gulda's reputation as a classical pianist is beyond reproach, and his recordings of Mozart and Beethoven are renowned. In his twenties, he became interested in jazz; he engaged with it and with mainstream popular music until the end of his life. It is not an exaggeration to call him an eccentric; his obituary in The New York Times by Allan Kozinn describes his life and attitudes much more effectively than I can. Kozinn writes that Gulda "insisted that his jazz and classical performing be regarded as equal aspects of his musical personality, with composition often bridging the two." Perhaps if he had been less well-regarded as a classical artist, his experiments with jazz would have been received with greater warmth, but it is clear that he fought an uphill battle to have the jazz part of his work accepted by critics, whether their orientation was to jazz or to classical.
Most of his hybrid works have not been recorded, but from the descriptions I have read they are beyond the scope of this survey. However, his Concerto for Myself: Sonata concertante for Piano and Orchestra [with Electric Bass and Traps] (1988) is a four-movement work that is close enough to a traditional piano concerto to make it worthy of inclusion. I have not been able to hear the entire piece, but the final movement is hearable via YouTube. Considering Gulda's passion for jazz and his great gifts as a pianist, it is surprisingly joky and odd – not in a deliberate bad-boy style, but in a way that smacks of naiveté. This movement, a rondo entitled "For U and U / and you and you / all of me / for all of you," see-saws back and forth between an absolutely straight classical feel, quoting Beethoven at several points, and jazz passages with rather ham-handed electric bass and drums. Even when heard with the most generous ear, this seems slight and one-dimensional music.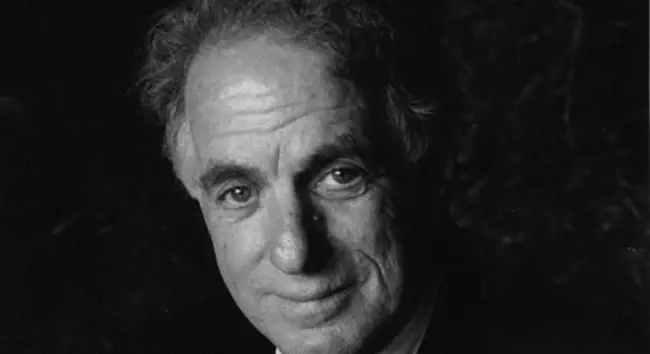 David Amram, also born in 1930, is an almost uncategorizable performer / composer grounded equally in jazz, classical, and world music (mostly the improvisational music traditions from cultures of western and central Asia, from the Middle East to the subcontinent). When critics try to describe him, they usually list his jazz associations first, but his classical work has been prominent for more than a decade. His Triple Concerto (1970) is scored for woodwind quintet, brass quintet, string orchestra, and a jazz quintet composed of alto saxophone, baritone saxophone, bass, drums, and a multi-instrumental soloist, playing piano in the first movement, French horn in the second, and Pakistani flute and dumbek in the third. No one living other than Amram could do justice to the multi-instrumental demands of this role — the work is not performable unless he is present. In that regard, and in the relatively minor role he gives to the piano, it is almost beyond the range of this survey, but it has some formal connections to the works mentioned in the Schuller discussion above.
However, in 2009, Amram premiered a piece which belongs among the core JIPCs, his Three Songs: A Concerto for Piano and Orchestra (2009). Although there is no commercial recording of it to date, critic Richard Scheinin enthusiastically reviewed the first performance in the San Jose Mercury News (January 16, 2009), and his description leaves no doubt about the range of Amram's ambitions. Scheinin notes influences of Gershwin, Copland, jazz, black spirituals, and "rhythms picked up by Amram while traveling through India and Pakistan." On the strength of this review, one would hope for a commercial release.
More: To help you explore compositions mentioned above as easily as possible, my full chronology of JIPCs contains detailed information on recordings of these works, including CDs, Spotify access, and YouTube links.
Next in the Jazz and Piano Concerto Series — The Straddlers, Part Two: four more, including two composers who premiered JIPCs in 2014.
---
Steve Elman's four decades (and counting) in New England public radio have included ten years as a jazz host in the 1970s, five years as a classical host in the 1980s, a short stint as senior producer of an arts magazine, thirteen years as assistant general manager of WBUR, and currently, on-call status as fill-in classical host on 99.5 WCRB since 2011. He was jazz and popular music editor of The Schwann Record and Tape Guides from 1973 to 1978 and wrote free-lance music and travel pieces for The Boston Globe and The Boston Phoenix from 1988 through 1991.
He is the co-author of Burning Up the Air (Commonwealth Editions, 2008), which chronicles the first fifty years of talk radio through the life of talk-show pioneer Jerry Williams. He is a former member of the board of directors of the Massachusetts Broadcasters Hall of Fame.