We have lots of plans to expand our readership and reach, to build new ways for our readers to read our online arts magazine. But we need some more resources and support to make this happen.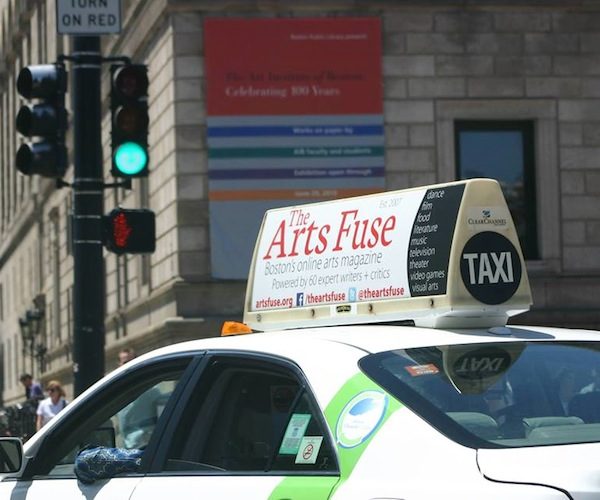 By Bill Marx and Charlie McEnerney
As we enter our eighth year, we wanted to take a moment to celebrate all that we've achieved over our seventh year—and hope the good news inspires you to donate to keep our pioneering arts publication alive and thriving in 2014 and 2015 through our Reader Fundraiser!
And if you move quickly, you can even get to have coffee or experience an arts event with one of 12 of our participating writers!
As we all know, the landscape for arts journalism has changed dramatically over the last decade, with mainstream print, TV, and radio greatly reducing their arts editorial. In response, The Arts Fuse is pioneering a new model that expands serious coverage of the arts: the efforts of the magazine's small army of more than 60 expert writers and critics make The Arts Fuse among the most distinctive arts journalism projects in America—or around the world. Technology offers enormous opportunities to provide intelligent public dialogue, the kind of in-depth evaluation and information that is essential for the health of the arts. We are asking for assistance from those who want to build places where public discussion of the arts matters.
Without printing presses, delivery trucks, recording studios or satellite dishes, we have no overhead, so all the money that comes in goes to paying our writers for their tremendous work and to keep growing our readership.
So, to kick off our eighth year, here's eight ways The Arts Fuse has progressed since our seventh anniversary. Please share with your friends, family, colleagues, and neighbors who love the arts and want to see more high-quality arts journalism for Greater Boston and beyond!
1) We've added a variety of great new writers to the fold including seasoned critics such as Jon Garelick, Peter Keough, Brett Milano, Betsy Sherman, and Gerald Peary, (all formerly of The Boston Phoenix), Milo Miles ("Fresh Air" with Terry Gross), as well as new voices such as Mark Favermann, Matt Hanson, Troy Pozirekides, Adeline Shire, and Rob Ribera.
2) We redesigned our web site to make it easier to find, read, and share The Arts Fuse's previews, reviews, interviews, and commentaries.
3) The Arts Fuse now has more than 2,500 articles published—and we are now publishing more than 70 new articles per month!
4) Our monthly web site traffic is up to 30-35,000 visits and 50,000 pageviews. Our email list is up to 1,300, Facebook is 5,500+ likes, and Twitter is at 2,000+ followers. We keep growing! Data from Quantcast shows our readers are heavily in the 25-34 demographic, highly educated, and with a high household income. They are an elusive demographic to reach, but they are reading The Arts Fuse.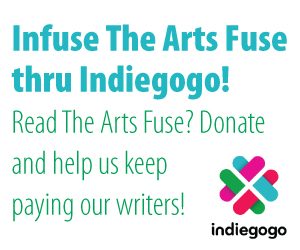 5) We had our first year-long underwriter with support from the forward-thinking Celebrity Series of Boston for 2013-14 as well as lots of new advertisers joining us to promote their programming. We're working on getting more year-long underwriters for 2014-15.
6) We had a full page, color ad focusing on our film writers in the program for the Independent Film Festival of Boston, which was distributed to 10,000 people. We also partnered with Jazz Boston for Jazz Week 2014 as their Online Media Sponsor. The Arts Fuse logo and ad was in in their brochures, which were distributed to 30,000 people over the Greater Boston area during Jazz Week.
7) We've got our own Wikipedia entry! (okay, that was an easy one…)
8) We have lots of plans to expand our readership and reach, to build new ways for our readers to read our online arts magazine. But we need some more resources and support to make this happen.
If you read The Arts Fuse a few times a year or a few times a week and we're helping you to make your plans or decide how to spend your time and money, please consider giving a tax-deductible donation to help us move forward. We really can't do this without our readers pitching in—and you'll get a receipt from Indiegogo once you donate!
---
Bill Marx is the Editor-in-Chief of The Arts Fuse. For over three decades, he has written about arts and culture for print, broadcast, and online. He has regularly reviewed theater for National Public Radio Station WBUR and The Boston Globe. He created and edited WBUR Online Arts, a cultural webzine that in 2004 won an Online Journalism Award for Specialty Journalism. In 2007 he created The Arts Fuse, an online magazine dedicated to covering arts and culture in Boston and throughout New England.