Love stories, treachery, brilliant plans, history itself gone awry – it's all here in inspiring abundance in this fabulous novel, where the Spinozas make their way through hundreds of years of European history.
The Elixir of Immortality by Gabi Gleichmann. Translated from the Swedish by Michael Meigs. Other Press, 768 pages, paperback, $18.95.
By Susan Miron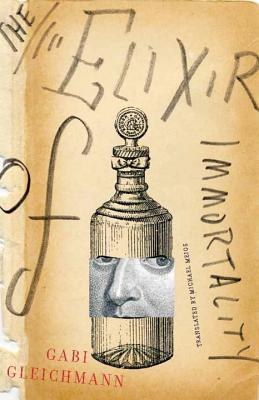 A few novels are so thoroughly engrossing that one feels compelled to reread them immediately. Two of the thoughtful blurbs on Gabi Gleichmann's The Elixir of Immortality were written by writers I admire hugely – Norman Manea and Cynthia Ozick. Its foreword is by the late Serbo-Croatian fiction writer Danilo Kiš, a longtime favorite of mine. Written in Swedish, The Elixir of Immortality has already been translated into 11 languages and was greeted in Europe with raves. Still, nothing prepared me for how much I would love this book or how astonished and upset I would be by the lack of review attention it has received in the United States. The Elixir of Immortality seems to have escaped the attention of book editors everywhere in the U.S. Despite (the pre-publication notice) in Kirkus Review deeming it "memorable, sure to be one of the big novels of the season," the volume seems to have suffered the fate of serious books that are published in paperback.
The genesis of this book might have been one of the fictional yarns dreamed up in this epic novel by the Hungarian/Swedish/Norwegian journalist/literary critic/publisher Gabi Gleichmann (born in Budapest in 1954). His Norwegian wife received from her uncle, an elderly Norwegian aristocrat obsessed with their family genealogy, an invitation that contained a family tree stretching back 350 years. "It showed that my wife's maternal side had been living in Norway for 260 years," wrote Gleichmann in his blog, "and had made many significant contributions to society … So when I looked at this I was very impressed because I hadn't really seen a family tree before. And of course I couldn't ask about the past of my family because most of them had been killed in the Holocaust. I realized it was important for my children (who live in Norway, a country of a thousand Jews) to have a background, so I wanted to give this gift to them by inventing a story. A history of the past." The Elixir of Immortality is that gift.
Excommunicated and expelled by the Jewish community of Amsterdam, the philosopher Baruch Spinoza was one of Gleichmann's longtime heroes. "I was fascinated by the community he lived in and its influence upon his life and ideas in that historical context, Gleichmann explained in is blog. "Spinoza helped me understand myself and the background of my childhood in a family of non-observant Jews living under a totalitarian dictatorship. My idea was to write a fictional family history modeled on many real events, a blending of fantasy and recorded history, so that actual events and fictitious ones always reflected each other."
Gleichmann's self-described "tall tales," encompassing 36 generations of Spinozas, bring to light "just a few stories hidden beneath the grime and deliberately obscured layers of European history, stories completely neglected in books written by the victors." An homage to One Hundred and One Nights, the volume covers some 900 years in the turbulent lives of the Spinoza family, who, Zelig-like, often play significant roles in Europe at crucial moments in history. Matrioshka-like in structure, Elixir proffers a framework narrated by Ari Spinoza. His dying mother had implored him to "tell the world about the separate universe we inhabited on this earth." Although he feels morally obliged to write this account, it is only when he realizes he himself is dying from cancer that he recognizes the urgency of keeping his family history from slipping into oblivion:
I realized suddenly and with great pain that my greatest failure wouldn't be my death but the fact that my death will obliterate all memory of everyone else who came before me… I devote painstaking attention in every waking hour to evoking the different centuries, bringing out the colors and the flavors unique to each age, describing how the tempests of history buffeted my ancestors, and showing how dismal, ordinary life roused their feelings, affected their lives, and drove them into frenzies.
His writing acts, like the colorful tales of Scheherazade, to forestall the Angel of Death. This notion of spinning out imaginative stories in the face of oblivion aptly describes Gleichmann's extraordinary narrative, which stays compellingly readable and lively for some 800 pages. It's the kind of book that, wherever you open it, you get hooked. Quite amazing for a first novel.
The book opens as Ari's dying mother mumbles, in 1989, something about December 12, 1944, about a devout boy she knew in Oslo brutally murdered by the German occupiers. His body lay in the street for two weeks before brave friends moved it, at night, to the Jewish cemetery: "She asks how God could allow this to happen. You have to tell everyone about it." The scene shifts and Ari tells begins to tell tales about his beloved Uncle Fernando, a brilliant storyteller, the idol of both him and his twin brother, Sasha. Fernando is known by that name to all but his wife, the twins' paternal grandmother, who calls him Franci. In reality, he was Franz Scharf. His first wife and their twin daughters, Anci and Manci, "had gone billowing up in smoke through tall chimneys."
The novel ricochets through the centuries, landing in the present when Ari, the last of the Spinoza family, is writing in the near-present of the twentieth century, then jumping back to the 1100s. Its geography spans Spain, Hungary, Amsterdam, France, and Austria, where a panoply of catastrophes, exiles, and heartbreaking disappointments beset the Jews of Europe. The chain of misfortunes make the Holocaust seem like a part of a spiraling continuum.
Ari's grandfather's death sets dozens of inner tales in motion. Ari is the sole heir to a box of motley, indecipherable texts, a written history of the Spinoza family begun by the court physician Israel de Espinosa in Lisbon, back in 1302. This material turns out to inspire the extraordinary text "The Elixir of Immortality" by another distant ancestor, philosopher Benjamin Spinoza. This mystical book gets handed down over numerous generations from father to son, not always peaceably. A fellow named Ad (a childhood nickname) had secret plans for it." "One day he would murder the Jew Nathan Spinoza to get "The Elixir of Immortality," for he believed the book would give its owner dominion over the secrets of the universe and the knowledge of the ultimate mysteries of existence."
Uncle Ferdinand might be an embellisher of the truth, but Ari has his doubts if a single truth or meaning exists in history or in our lives. For Gleichmann, the essence of secular Jewish European history is nothing if not surreal. A few overly earnest reviewers have pulled out their hair trying to figure out which Spinoza we are dealing with and which reference or quotation are meant to be fictional or "real," but after a while one just stops wondering and admires the dizzying virtuosity of Gleichmann's ride through the centuries.
The Spinoza dynasty is distinguished by two odd traits – inconceivably large noses and a chronic tendency to lie. Those people with the large noses and inherited duplicity are also unusually smart, but die young, often tragically. Most of those whose adventures we read about are Spinoza men, with the noted exception of the young genius Shoshana Spinoza, who fell madly in love with the much older Voltaire, who helped raise her:
She struggled for all of one spring with Newton's second treatise on the laws of thermodynamics. She studied, did research, and took notes, and her conclusions differed from those of the Englishman. Her experiments established that the energy of an object in motion is proportional to its mass and a squared function of its speed.That finding contradicted Newton's thesis and overturned fundamental principles long accepted by the scientific establishment.
After spurning Shoshana as a lover, Voltaire tries to get the Académie Royale des Sciences to look at her work, but because of "withering misogyny" they reject the opportunity. She kills herself, her ideas and her crush on the philosopher ignored. Shortly after her death in 1772, her thesis is taken seriously. In 1905, an employee of the patent office in Bern, a young man named Albert Einstein, concocted a formula (E=mc2) that "confirmed that Shoshana's calculations were correct and her theory was valid." The same Shoshana makes a dramatic mystical entrance at the book's beginning, the voice who tells great-uncle Ferdinand, who is at a séance, that his dead girls are "involved elsewhere reading Captain Nemo's adventures."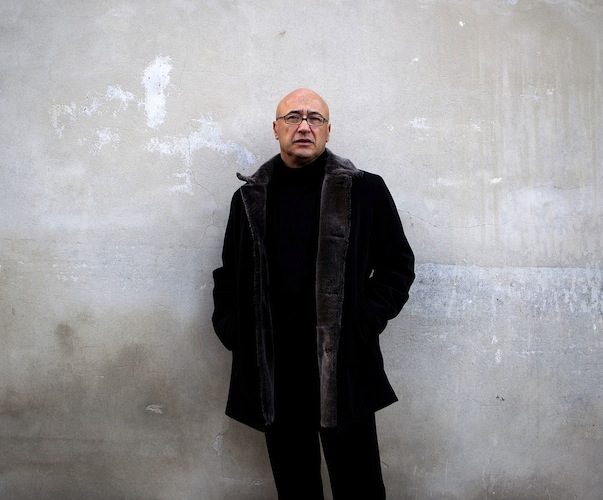 The inner tales are usually told, at least in their beginnings, by the fabulous Uncle Ferdinand. Sometimes he tells the young twins (Ari and Sasha) about things they can hardly comprehend, such as suicide. He describes to them many times how the Spanish Inquisition spread:
"Fear, terror, and death everywhere in the Iberian Peninsula… that the crueler the persecution of the Jews became, the more steadfastly they clung to the faith of their fathers. He made no secret of the fact that many of them simply broke down in exile in the Netherlands… Jewish refugees were tormented by the sights and memories that floated through their minds and lured them in their dreams. 'Suicide in exile was quite common… It was hushed up and over looked. No one ever discussed it.'"
Dozens of characters, human beings "on the far edge of existence, invisible to history" show up in Gleichmann's tales, leaving indelible impressions on the reader. Others,like Lavantry Beria, Stalin's so-called right hand man, make ironic cameo appearances. We read of Beria's execution causing big problems for the publisher of "The Great Russian Encyclopedia":
Subscribers had received the B volume… sometime at the end of the 1940s – it featured an article about Beria that dutifully praised him as a great hero of the Soviet Union. After his fall all of the subscribers received a letter from the publishing house instructing them to clip out and return the pages that mentioned Beria. In exchange they received an article with pictures of the Bering Strait.

Truth is stranger than fiction, my great-uncle always told us. When one knows what actually happened, one doesn't need to make up stories.
Love stories, treachery, brilliant plans, and history itself gone awry – it's all here in abundance as the Spinozas make their way through European history. Unsurprisingly, the stories about Hungary are unusually compelling, and sadly instructive. Death is a frequent visitor, both personally and en mass. But the simple truth is that this beautiful narrative and its myriad tales celebrates the age-old Jewish injunction: Zachor (remember). Few of us know our family histories back more than a few generations: Gleichmann offers us a world both real and imagined where we can sense our selves as we might have been hundreds of years back. A fabulous novel.
---
Susan Miron, a harpist, has been a book reviewer for over 20 years for a large variety of literary publications and newspapers. Her fields of expertise were East and Central European, Irish, and Israeli literature. Susan covers classical music for The Arts Fuse and The Boston Musical Intelligencer. She is part of the Celtic harp and storytelling duo A Bard's Feast with renowned storyteller Norah Dooley and plays the Celtic harp at the Cancer Center at Newton Wellesley Hospital.