Overall, VII finds Blitzen Trapper maintaining its musical muscle even though its lyricist occasionally struggles.
VII, Blitzen Trapper (Vagrant Records)
Blitzen Trapper will perform at Royale, Boston, MA, on September 29.
By Blake Maddux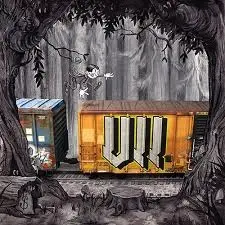 An unimaginative title provides a first impression of sorts. In the case of Blitzen Trapper's VII, it might have been an early indication that front man Eric Earley was running low on ideas.
After all, naming a new release after the numeral — Roman or otherwise — that designates the order in which it appears in one's catalog is pretty unimaginative. Thankfully, the album is not routine, thought it took a few listens to convince me.
VII kicks off with "Feel the Chill," a hearty slice of countrified fun that not-so-subtly appropriates a few riffs from Stevie Wonder's "Superstition." This song clues the listener into the overall harum-scarum vision of the album, its aim to be a sort of True Blood soundtrack.
Earley assembles a jigsaw puzzle of spooky images throughout VII. On "Feel the Chill," the lyrics include "the moon runs full whenever it pleases" and "the smell like the devil and a woman's tongue." This concentration on the macabre eventually becomes convenient; Earley tends to rely on lazy rhymes and clichés. The promise of the opening number is immediately squandered in tunes such as "Shine On." Two tracks later, "Thirsty Man" serves up such well-worn phrases as "I let you slip away like water right through my hands/Oh baby, your love's like rain in the desert to a thirsty man."
With the sounds of faint banjo and distant rain on "Oregon Geography," however, the second half of VII becomes far more rewarding. The last six tracks all have something to recommend them, even when the songs don't quite stand up completely.
The jaunty "Heart Attack" is probably the musical apex of VII, though Earley's lyrics are underwhelming. Piano, saxophone, dueling electric guitars, a rubbery bass line, a sturdy drum beat … this song has everything except for the thoroughly effective pedal steel guitar that appeared on "Earth (Fever Called Love)" and the retro-toned organ that adorns — among others — "Neck Tatts, Cadillacs" and the penultimate "Faces of You," which sounds different enough to suggest what the next Blitzen Trapper album might sound like.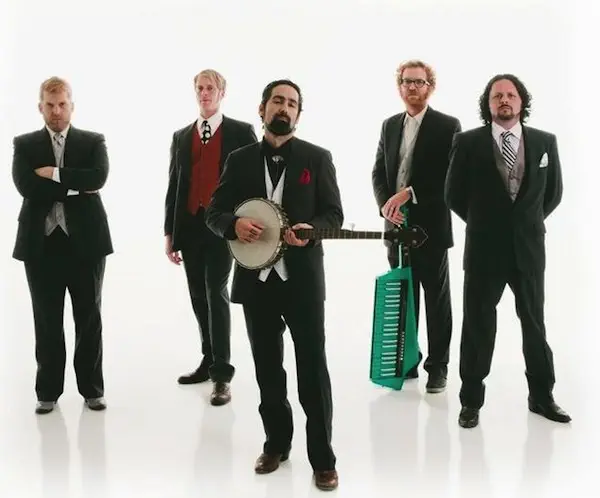 As appropriately rustic as its instrumentation is, VII benefits from expert production and occasional studio wizardry. None of the songs completely misfires. Even the lyrically limp "Shine On" has a worthwhile harmonica coda, and "Thirsty Man" is buttressed by a fuzzy guitar and a colorful organ.
Overall, VII finds the Portland, OR-based quintet maintaining its musical muscle even though its lyricist occasionally struggles. The album holds together well, even though its consistency comes at the price of never being particularly strong or weak.
Fans and critics might argue over whether Blitzen Trapper reached its creative peak in 2007 with Wild Mountain Nation or in 2008 with Furr. They would agree the band may have already recorded the best album of its career. VII will not challenge that consensus, though it is much more than a mere placeholder. Let's see what VIIIhas in store.