Terraferma is well-meaning, properly on the side of human rights, but also schematic and thematically heavy-handed.
Terraferma, directed by Emanuele Crialese. At cinemas around New England.
By Gerald Peary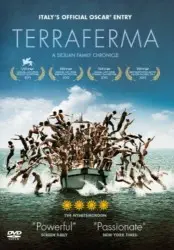 Remember in Jaws when the mercenary mayor wanted to cover up shark attacks because sharks munching on humans damages tourism? In Emanuele Crialese's Terraferma there's a similar worry that mainland tourists will be turned off, or even return home, from the tiny island of Linosa. The unwanted Other in this Italian feature isn't hungry, toothy sea creatures but famished, dehydrated North African immigrants tumbling, dead or half-dead, on shore. Supposedly, they gross out the vacationers, who have journeyed to the island for fun, fun, fun.
NYU grad Crialese's fifth feature is well-meaning, properly on the side of human rights, but also schematic and thematically heavy-handed.There's an adult son, the greedy one, who wishes the unseemly immigrants to be arrested promptly by the carabinieri. His business is to take mindless, bikini-clad tourists out on a love boat a go go, where, crammed happily on deck, they dance and drink away. In contrast, there's his honorable, bearded old fisherman dad, who abides by some ancient code of the sea. If people are drowning, you rescue them. And so he does, pulling Africans out of waters and hiding them (a stretch in this movie) in his daughter-in-law's abode.
Finally, there's the confused and conflicted, 20-year-old Filippo (Filippo Pucillo), the film's youthful protagonist, caught between his venal but charming uncle and his venerable grandpa, the patriarch of unflappable integrity. He sits by observing the immigrants who have been taken into his house, including a goddess-like Ethiopian woman, who has trekked two years to get to Linosa, and was raped repeatedly in a Libyan prison. She is pregnant as a result. Anyway, three quarters of the way through the film, Filippo is put to a morality test, when, in an almost surrealist moment, a swarm of Africans, ghostly apparations, come swimming at night toward his boat. What will he do?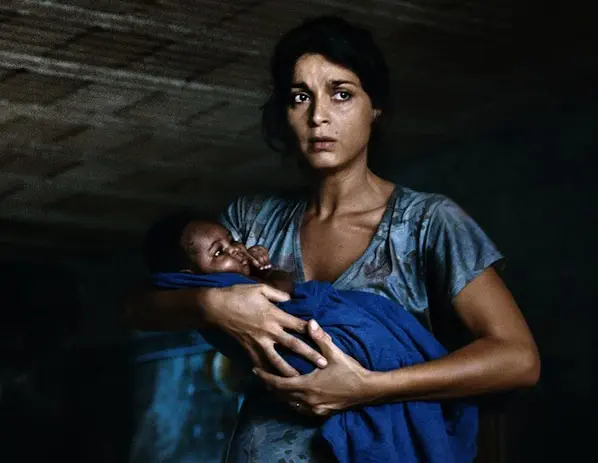 There are great, sympathetic films about the waves of immigrant have-nots, including a 1994 masterpiece from Italy, Gianni Amelio's Lamerica. In the case of Terraferma, Crialese succeeds best when he is apolitical. For the first half hour of the film no illegals are in sight, or even mentioned. We watch Filippo proudly tooling about the island on the motorbike given him by his uncle and then, like anywhere on earth, being confronted by local toughs. Interesting.
The most moving parts of Crialese's film are the small, human-scale scenes when Filippo and his mom struggle to rent out their squat flat during the short tourist season, luring in some rich college students. Triumphant, suddenly flush with euros, the two move themselves next door, sleeping in twin beds in their garage. The closeness of mother and son is more touching than, moments later in the film, when Crialese ups his agenda to improving the world.
---
Gerald Peary is a professor at Suffolk University, Boston, curator of the Boston University Cinematheque, and the general editor of the "Conversations with Filmmakers" series from the University Press of Mississippi. A critic for the late Boston Phoenix, he is the author of 9 books on cinema, writer-director of the documentary For the Love of Movies: the Story of American Film Criticism, and a featured actor in the 2013 independent narrative Computer Chess.