Dramatist Jeffrey Hatcher didn't become a working adaptor until the mid-1990s. He saw that some of his playwright friends were doing it and he thought: "Why not me?"
Given the increasing popular enthusiasm for adaptations, what are the skills needed to create a successful transfer of literature to the stage? In the second of two reports, critic Helen Epstein interviews a dramatist who has created a number of admired stage versions of classic literature, from Honoré de Balzac to Henry James. Here is the first part. — Bill Marx, Arts Fuse Editor
By Helen Epstein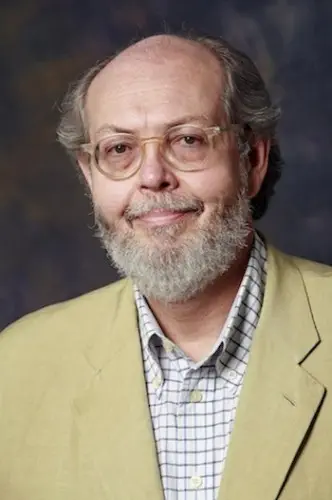 I met playwright Jeffrey Hatcher in the last row of a small theater – the Nikos Stage at the Williamstown Theatre Festival – where I had just seen a brilliant staged reading of his adaptation of Balzac's Cousin Bette. The novel would probably take me several days to read. Hatcher's adaptation gave me a very intelligent take on the book: the drama provided an entertaining, fresh, comprehensive look at family love and hate, malice, money and greed. The reading was almost three hours long, but I was engrossed the entire time.
Hatcher is a Midwesterner, born in Steubenville, Ohio (yes, that Steubenville) in 1957. He was encouraged to pursue a theater career by the proverbial high school drama teacher, attended Denison University in Ohio and later NYU. He wanted to become a character actor and for a short time worked on what he calls "off-off-off-Broadway," but eventually he decided that he didn't have what it takes to pursue an acting career. After winning a fellowship from the Playwrights Center in Minneapolis, he began writing what has become a large and varied body of work including original plays (Three Viewings, A Picasso), musicals (Never Gonna Dance, adapted from a Fred Astaire film), screenplays (Stage Beauty, The Duchess, and Casanova), adaptations (Henry James' ghost story The Turn of the Screw; Mitch Albom's Tuesdays with Morrie) and scripts for television.
I asked how much money an adaptor can hope to earn these days and learned that it was extremely variable.
"The money can break so many ways," he says. "A theater commission could be as low as $6,000 or as high as $30,000, depending on how deep the producers' pockets are. Once the adaptation is produced, one can expect royalties from 5% to 10% of the box office gross. If the source material is in the public domain, the adaptor receives all of the royalties. If the source material is controlled by its original author or his/her estate, the royalties are split. It's nice when the split is 50/50, but there's no rule.
"As for film, it's a different planet entirely. The low is Writer's Guild minimum: $75,000 for a first draft and a set (2) of revisions. The high is probably close to one million for a writer like Tom Stoppard or Aaron Sorkin. Personally, I've not seen it go beyond $300,000 for a draft/set."
Hatcher didn't become a working adaptor until the mid-1990s. He saw that some of his playwright friends were doing it and he thought: "Why not me? So I sent out letters to artistic directors around the country and asked them what book or play had they always wanted to see adapted or had seen adapted in what they thought was a wrong or uninteresting way."
Several replied. Greg Leaming, then at at Maine's Portland Stage, wrote that had always wanted to see a stripped-down version of The Turn of the Screw. "So I started with that one and the category "be careful what you wish for" led to the next adaptation and the next."
Some adaptations were Hatcher's idea; some not. His ideas included turning George Bernard Shaw's 1887 novel An Unsocial Socialist into a play called SMASH and adapting Herman Melville's Pierre. Other ideas for adaptations came from artistic directors and producers at theaters across the country who became eager consumers of Hatcher's work.
Adapting other playwrights, he said in a CUNY Downstage Center interview, was a conscious rather than an accidental decision: "Sometimes when you're writing a lot of your own material you can go to the well a bit too often." Adapting the work of classic (dead) authors "reenergizes you for the next time you do one of your own, original pieces."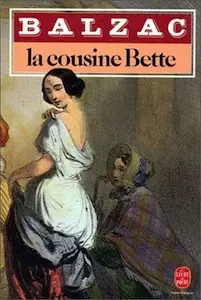 Writers have always known that an already famous story offers many advantages to a playwright. Some kind of structure and plot is already there. "There is a subject," explains Hatcher, "and unless there's something weirdly amorphous about it, the story has a beginning, a middle, and an end. The major issues are structural and technical. How do you wrestle that story onto a stage when it has already achieved its own completion as say, prose fiction? Your own artistic impulses and creative instincts play a huge part – in one sense, you have to imagine that you've written the original, or at least treat it with some aspect of ownership. At the same time, you must betray the original because there are dozens, hundreds, thousands of things that you're going to change, cut, perhaps reverse, in order to make it work as a play. But that combination of betrayal and ownership is, I think, the only way to make an adaptation work both in terms of craft and one's own aspirations."
"Adapting an existing play is different, but there are some plays which, because of their structure or the time in which they were written or their original language and culture cannot simply be plopped on a stage today and work as well as they didi fifty or three hundred years ago. As per Alfred Hitchcock's 'Always adapt B material so you can make it into A material,' an adaptor tends to have a better chance with a flawed play or novel than a perfect or great one. As often as it is adapted for the stage, A Christmas Carol will never be as successful, as moving and vital as it is on the page. The same would probably go for Anna Karenina, The Great Gatsby and The Golden Bowl. In any case, the reimagining is the key to an adaptation's success or failure."
Hatcher did not first encounter Balzac's Cousin Bette as an assignment in French Lit, but as a stagey, six-part BBC TV adaptation sometime in the 1970s. "I think I was thirteen or fourteen when I saw it. Then I bought the book and saw that however faithful the adaption had been, the book contained many more levels and possibilities. I started thinking about a play version sometime in the late 1990's. I'd seen a production of Richard III after I had begun adapting plays and it struck me that Cousin Bette could be told from Bette's point of view, similar to the way in which Richard tells the audience about his plan to take the throne of England."
First, Hatcher transformed the third-person narrator into first-person. Balzac describes Bette in this way:
Lisbeth Fischer, though the daughter of the eldest of the three brothers, was five years younger than Madame Hulot; she was far from being as handsome as her cousin, and had been desperately jealous of Adeline. Jealousy was the fundamental passion of this character, marked by eccentricities—a word invented by the English to describe the craziness not of the asylum, but of respectable households. A native of the Vosges, a peasant in the fullest sense of the word, lean, brown, with shining black hair and thick eyebrows joining in a tuft, with long, strong arms, thick feet, and some moles on her narrow simian face—such is a brief description of the elderly virgin.
The "poor relation" Bette, like the hunchbacked Richard, wasn't in the mold of a traditional protagonist but more like the character actors that Hatcher wanted to become at the beginning of his career in the theater. Not an ingénue, nor a beautiful or noble maternal figure, Bette is – even today – a thoroughly unconventional lead. The idea of moving her from the periphery to the dramatic center appealed to Hatcher. Although he doesn't speak or read French, he responded to Balzac's cynicism about society and his sardonic authorial tone: he could imagine Bette as his mouthpiece. In his adaptation, she speaks directly to the audience, making them privy to her thoughts and manipulations.
"I had a commission from South Coast Rep in California to write a play and the idea that I'd had initially had stalled on me, went stale," Hatcher recalls, "I proposed Cousin Bette in its place. It took a very long time to write the first draft, probably a year all told. But I intentionally wrote it as a big 'event' of a play. The first draft was 170 pages long. It was in four acts with three intermissions and I had ambitions for it that included all day performance or even having audiences return to see part two on separate evenings. In any case, South Coast Rep found it far too large and unwieldy and so I began shopping the play around in a slightly reduced three act version."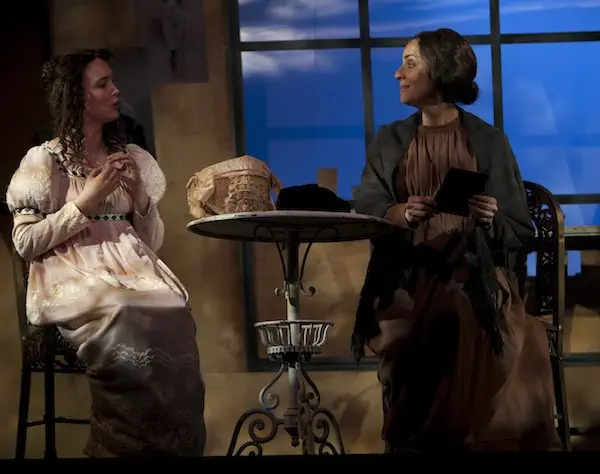 Prior to the BBC Cousin Bette, there was a 1927 silent film and a 1960s French television production. In 1998, an extravagant American film version starring Jessica Lange and Bob Hoskins was directed by Des McAnuff and bombed. Hatcher thought that contemporary theater audiences would be unaware of these previous versions and kept tweaking his own. He read two translations of the hefty 500+ page novel, but when he began to write a version for the stage he largely ignored the original.
"I had already figured out a structure for the play, combining events, simplifying, compressing action. I thought it was healthier artistically to have immersed myself in the book and then walk away from it during the actual writing. I felt that if I were to go back and forth referring to Balzac every few minutes as I was typing it would cause nothing but heartache. I'd end up getting lost in the thicket or I'd try to preserve too many things I liked in the book.
"I hope the adaptation has the spirit of the book, but anyone searching for famous lines or scenes will be, for the most part, disappointed. Yes, Bette saves the struggling artist Steinbock from a suicide attempt and yes, the story ends with poisonings, etc. But the events are very different. Still, at the end something similar is achieved."
Hatcher's adaptation is a difficult sell to theaters for many reasons. Balzac is not as familiar to American audiences as Henry James. Cousin Bette is long, expensive to produce, and requires at least sixteen actors. "A theater would really have to fall in love with it to produce it," Thatcher admits. "I submitted it to the Mark Taper Forum and the literary manager there recommended it to Antaeus, which is a small theater. Because the actors are either unpaid or paid just a stipend, it became more affordable. I wish there were a way to reduce the number of actors, but that would compromise the play. So my attitude, as much as I'd like to see dozens of productions of Cousin Bette every year, is that the play is what it is. I can't say that the WTF reading was in expectation of a production, although I would certainly welcome it. I'm always open to revising the script in ways that will make for a better show. In any case, as a friend of mine, Lee Blessing, once said, "Plays are never finished. You just stop at a certain point."
---
Helen Epstein is the translator from the Czech of Acting in Terezin and Under A Cruel Star, both available here.