For those of you who have never read Marguerite Duras, the strange and absorbing "L'Amour" is an invigorating place to start.
L'Amour by Marguerite Duras. Translated from the French by Kazim Ali and Libby Murphy, Open Letter, 109 pp., $12.95.
By John Taylor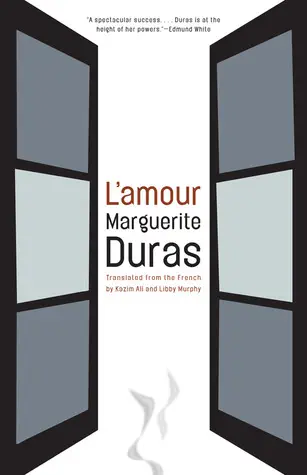 If you read French, you, like me, perhaps overlooked L'Amour in the years following its publication by Gallimard in 1971 and, even less excusably, when it became available in the popular Gallimard-Folio paperback series only two years ago. American presses, who have published many books by Marguerite Duras (1914–1996) in translation, thoroughly neglected it. This fine translation by Kazim Ali and Libby Murphy marks the first appearance of this strange and absorbing novel in English. But is it a novel? More about this below.
The reasons for the neglect of L'Amour partly stem from its publication in the same period as several mythical books and films by the author of The Lover (1984). In his precise and enlightening introduction, Ali sorts all this out. The broad chronological lines are as follows: L'Amour was preceded by The Ravishing of Lol Stein (1964) and The Vice-Counsul (1965) and followed by the film La Femme du Gange (1973, adapted from L'Amour) and especially by her most famous film, India Song (1975, adapted from The Vice-Consul). The scenario from India Song was then recycled the next year into a film with different visuals and a resonant title in the form of a classic Alexandrin: Son nom de Venise dans le Calcutta desert (1976). The latter title forms an unforgettable password for fans of Duras.
If these bibliographical details sound complicated, they are not; in any case, they are representative of Duras's working methods. Beginning in the 1960s, she increasingly moved back and forth between fiction, film, scriptwriting, and playwriting using the same—actually, not quite the same—characters in different books or films or plays and making the boundaries between all these genres ever more permeable. Sometimes differences depend on an arrangement of letters. In The Ravishing of Lol Stein, the town where Lol lives is called S. Tahla; in L'Amour, it becomes S. Thala. Is that a misprint? No.
Let me add that the novels L'Amante anglaise (1967) and especially the stunning Destroy, She Said (1969) also came out just before L'Amour. During these prolific years, Duras returned time and again to the themes of amorous desire, unrequited love, and abandonment. It occurs to me, if I may remain in a strictly French literary context, that the French title L'Amour, which the translators have retained for their version instead of Love, is hardly as original as those of the books and films that I have cited above. L'Amour is too general and thus insufficiently sums up or evokes a style and a plot that are at once heady, sensual, and atmospheric. I would almost argue that, in such a book, the style—or perhaps rather, the voice—is the plot, and vice versa.
An exalted title like Le Ravissement de Lol V. Stein (as the French original has it) or a grim one like Détruire, dit-elle, not to mention the Racine-like Son nom de Venise dans le Calcutta desert, are so archetypally Durasian that they are immediately parodiable—a sign of their memorability. In contemporary French literature, when a character is given no other name but "he" or "she" (as in Destroy, She Said), one immediately thinks of Duras. In contrast, the title L'Amour disappoints in contrast to all these mesmerizing French titles. The same could be said of L'Amant (The Lover), but although (or because) this novel is less audacious formally and stylistically than many of Duras's books (including L'Amour) and inferior to its literary remake, The North China Lover (1991), it won the Goncourt Prize and benefitted from the brouhaha surrounding that award every autumn. In this regard, the common noun "l'amant" is also now Durasian. One often thinks of this title when the phenomenon of infidelity and irrepressible passion is evoked.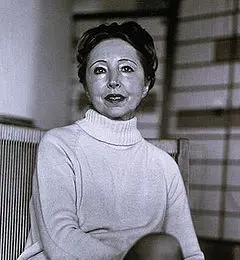 Ali speculates that L'Amour, and specifically the emblematic character Lol V. Stein (who is implicitly associated with this book because of the place name S. Thala), may have been partly inspired by Anaïs Nin's A Spy in the House of Love (1961). This is an arresting hypothesis. Already famous as the screenwriter of Alain Resnais's film Hiroshima Mon Amour (1960), Duras had been contracted by Nin's agent and produced a script of the novel. Yet the script disgruntled Nin, who felt that her "sexually liberated" Sabina had been converted by Duras into a "schizoid" and a "whore."
Prostitution, even voluntary prostitution, is indeed one of the recurrent themes in Duras's oeuvre, which includes the book La Pute de la côte normande (1986). The script based on Nin's novel was never used and thus, as Ali adds, a film pairing Duras's writing with Joseph Losey's directing never came about. In any event, Ali rightly describes L'Amour, the last novel that Duras wrote until The Lover, as a "highly poetic, fragmented, cinematic, visual, and strangely paced" book. "It was as if," he concludes, "Duras came to the edge of possibilities of book-length fiction and turned fully to embrace film."
Is L'Amour then a novel? Yes, in the ordinary and hardly helpful sense that there is a story (or rather, several intermingled, fragmentary stories) and that the book, with its 98 pages of text, is longer than a novella. But from onset, the writing is novelistic in no mainstream way whatsoever. It is script-like without being a script, focused on the real world and on an initial character without being realist and hauntingly poetic without being a poem:
        A man.
Standing, watching: the beach, the sea. The sea is calm, flat; season indefinite, moment lingering.
The man stands on a boardwalk over the sand.
He wears dark clothes. His face indistinct.
His eyes clear.
He does not move. He watches.
The sea, the beach, a few tidal pools, flat surfaces of water.
Often there is dialogue, but not exactly as in a play, a film, or a short story by Ernest Hemingway:
        She is stock still, facing the sea. He says:
— I had forgotten about both of you.
— Yes, that's it—she slowly scans the space—so you came to S. Thala to kill yourself and then you saw that we were still here.
— Yes.
— And you called yourself back?
— Yes—he adds—from— He stops.
— I don't know how to say it.
        They fall silent.
A shadow passes in front of the sun. The wind rises, dies down. The sea will soon change directions. The change is coming.
I have mentioned Hemingway because Duras herself spoke of her reading of his books early on in her writing career and because French critics have debated about his influence on her novels from the 1940s and 1950s. Interestingly, Duras adapted for the stage in 1962 writing at antipodes from Hemingway's: Henry James's story "The Beast in the Jungle." I have failed to spot any prolonged comments she might have made about William Faulkner, the most stimulating twentieth-century American writer for nearly every single French writer down to this day. Have I passed over some major reference? The American novelist's use of multiple narrative voices surely must have caught her eye and ear.
If you are wondering who "he," "she," and "them" ("both of you") are in the above passage, it's not easy to work it out. There is a "traveler" in this book, a woman "from the beach," and a woman "from the town. A third woman, who first seems to be one of the latter two women, turns out to be the wife of the traveler. Ali points out that some of these identifications can be made with certainty only by consulting the film script of La Femme du Gange.
Yet there is a deep emotional and intellectual pleasure in remaining unsure who this woman is and who some of the other characters are who emerge at various points in a phantomlike plot that ends by introducing a tantalizing "you"—although it must be pointed out that the French here is polysemous pronoun "on," which can mean "one," "we," or "you."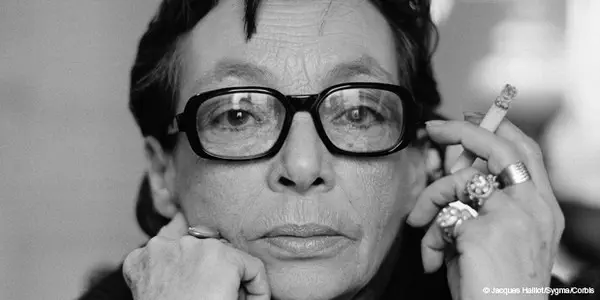 Incidentally, this pronoun "on" has become one of the most characteristic features and stylistic touchstones of contemporary French. Duras uses it brilliantly at the end of L'Amour and, from a more general standpoint in regard to the evolution of literary French, precociously. I remember French critics talking about "on" as an increasingly used stylistic tool only when Philippe Delerm's collection La Première Gorgée de bière (translated as We Could Almost Eat Outside) came out in 1997. In L'Amour, the translators' "you," as an incisive solution, brings the reader suddenly and intimately into the text. In her afterword, Sharon Willis makes penetrating observations about this translation dilemma and about "translation" in its most general sense. She dissects the narrative structure of this book that recovers Lol V. Stein, her fiancé Michael Richardson, and Jacques Hold (the narrator) from previous works, and ends up launching or—as she puts it—"translating" them into the films to come. Ali notes that the "woman in L'Amour is more than Lol V. Stein, she is all of Duras's madwomen distilled into one." The overlooked L'Amour turns out to be a pivotal book of sorts.
Whatever the puzzling blend of hazy or composite characters and fragmentary storytelling there is in L'Amour, I would suggest that Duras is closer to truth than to fiction. Life can be like this. We see a woman or a man, and another woman or another man superposes him—or herself on the former. We project ourselves into others and project others into others—especially when amorous attraction and attachment is at stake. Duras was fascinated by the force and the pain of amorous emotions, as well as by indeterminacy as one of the fundamental aspects of our being in the world and our being with others. Because the voice of the narrator is so essential to and salient in a book like L'Amour, it can be deduced that this narrative indeterminacy accurately reflects the levels of consciousness of this outside observer who speaks so enigmatically yet authoritatively:
        Three days. Golden light.
Three days, during which nothing happens but the incessant gnawing sound that swells with the light, wanes with the light.
The sun hovers above S. Thala. Wind. Golden light, hovering, lashed by wind. The smell of salt and iodine together, an acrid odor unearthed from the waters.
The sea roils, strong, beneath the naked sky, the sands swell, run, cry, the seagulls fight against the wind, their flight thwarted.
The place at the wall remains empty, illuminated.
Then the wind falls, the sands settle. The sea calms, exposing the rot and decay of the unbroken chain of buildings. In the sky, above them, again, slow vessels of rain pour themselves out.
Three days.
Then she comes.
She arrives, less burdened now, on the boardwalk, comes toward the traveler who waits to accompany her on her last voyage into the depths of S. Thala.
The narrator is seeing or remembering or anticipating, and the borders between these cognitive activities are also permeable in L'Amour. They are not always clear-cut: they crisscross and merge. But this is not a fictional pose; it is a quest for a kind of truth. Duras is seeking a truer representation of our relationship to the outer world and to others, especially when we are in the grips of love. And she relates this quest in a spellbinding style. For those of you who have never read Marguerite Duras, L'Amour is an invigorating place to start.
---
John Taylor is the author of the three-volume essay collection Paths to Contemporary French Literature (2004, 2007, 2011). He has recently translated works by Philippe Jaccottet, Pierre-Albert Jourdan, Louis Calaferte, and Jacques Dupin. Originally from Des Moines, he has lived in France since 1977.