The music has no soul. Alt-J isn't "the new Radiohead." They're "the new Emerson, Lake, and Palmer."
By Adam Ellsworth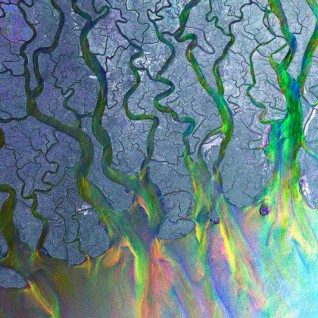 Radiohead's 1997 masterpiece OK Computer was playing over the PA as I entered the Paradise Rock Club last Saturday night.
I'm not sure if it was just a coincidence that that album was playing or if it was somebody's idea of a joke, but either way, I thought it was funny.
Funny, because I was there to see Alt-J, the British quartet some people are calling "the new Radiohead."
They aren't, but that's not necessarily a bad thing. Springsteen, after all, was supposed to be "the new Dylan," and when that failed, he ended up being "the Boss."
Of course I really like Springsteen. I can't say the same for Alt-J.
Alt-J is a band I've been struggling with ever since their debut, An Awesome Wave, was released in the U.S. last September (it was released in the U.K. last May). As I've written elsewhere, my initial reaction to the album was absolute hatred, and I had to take extreme measures to listen to it with anything resembling an open mind (please don't try at home). Once open-mindedness was achieved, I decided that An Awesome Wave still wasn't my cup of tea (or tumbler of bourbon), but it wasn't so terrible. It had its strengths.
As that "new Radiohead" tag probably tipped you off, Alt-J (the band's name is derived from the keyboard shortcut used to produce the delta or "change" symbol on an Apple computer) is not a "four on the floor" rock and roll band. An Awesome Wave is filled with many different musical styles, but its dominant flavor is trip-hop/trip-folk. The album blends electronic and "traditional" rock instruments to create a sound that's both familiar and fresh. The songs themselves are undeniably well-crafted and catchy, and I've had at least half of them stuck in my head at various points over the past six months.
People on both sides of the Atlantic obviously like An Awesome Wave. In November 2012, it won the Mercury Prize, which is awarded to the year's best UK/Irish album (something Radiohead has never done, though they've been nominated four times), and then of course there's the band's rapid ascent right here in our own backyard to consider. In September 2012, Alt-J played Great Scott in Allston. In November 2012, they graduated to Brighton Music Hall. Then, this month, they sold out back-to-back nights at Paradise (the first of these nights is the one reviewed here). In September 2013, just a year removed from Great Scott, they'll be playing down by the water at Bank of American Pavilion. How long before TD Garden comes calling?
Clearly, the band has a lot going for them. So why does An Awesome Wave and Alt-J still leave me cold?
I'm not sure I'll ever be able to crack that enigma definitively, but I think the band's Saturday performance at Paradise got me closer to an answer. They opened the show just as they open An Awesome Wave, with runs through "Intro," "Ripe & Ruin" (a.k.a. "Interlude 1," a.k.a. "❦," "Ripe & Ruin" being one of three songs on An Awesome Wave to officially go by that symbol), and "Tessellate." They then broke the running order of the album and played "Something Good," one of An Awesome Wave's standout tracks.
What impressed me most in the early goings was just how much the live versions of songs sounded like the recorded versions from An Awesome Wave. When you listen to the album, you assume that there must be all kinds of computers and processors and synthesizers and whatever other electronic gizmos doing most of the work, but onstage you see that Alt-J really is just four guys playing and only one of them (Gus Unger-Hamilton) has a keyboard or anything that looks like a computer in front of him.
Drummer Thom Green was especially impressive. On more than one occasion during the performance, I assumed the percussion sounds I was hearing must have been a loop coming from one of Unger-Hamilton's electronic toys, only to look over at Green and see him pounding away, like a human drum machine. The playing of vocalist/guitarist Joe Newman and bassist/guitarist Gwil Sainsbury was similarly (if less astoundingly) precise, and Newman's vocals (with backing from Unger-Hamilton) were spot on.
The problem with all of the above is I'm pretty sure "precision" and "spot on" isn't the point of rock music, no matter how electronically-based it is. Or, at the very least, it's not the point onto itself.
There was a certain detachment to Alt-J's performance. Not a detachment between band and audience; it's not as if the band played with their backs to the crowd, and of course there were the customary Hello Boston's and Thank you very much's. The detachment then was between the band and their music. It was between Alt-J and the very notes that were coming out of their instruments, and the very voices coming out of their own throats.
Looking back now, trying to make sense of not only Saturday night's performance but also the past six months I've spent listening to and thinking about Alt-J, I realize that this detachment wasn't just on display at Paradise, it's on display during every second of An Awesome Wave as well. It's as if the band goes out of its way to divorce itself from the music it makes. They assemble music for the sake of it; they don't make music for the fun of it. They have it sound far out and different and electro and trippy and on the cutting edge, not because it's something they feel but simply because they know that they can. They have the electronics and the technical proficiency to pull it off, so they do. Look what we can do, Alt-J says with every note they play. They have no interest in emotion. They're technicians and they think that makes them cool.
Well they're not cool. They're cowards. They're hiding behind their sound, and their sound is phony. They're good at it, I'll give them that. So good at it in fact that if I were to give An Awesome Wave a spin right now, even as I type these words, I can't see myself completely hating the experience. At certain moments, and during certain songs, I think I'd even enjoy myself. But it wouldn't mean anything. The music has no soul. Alt-J isn't "the new Radiohead." They're "the new Emerson, Lake, and Palmer."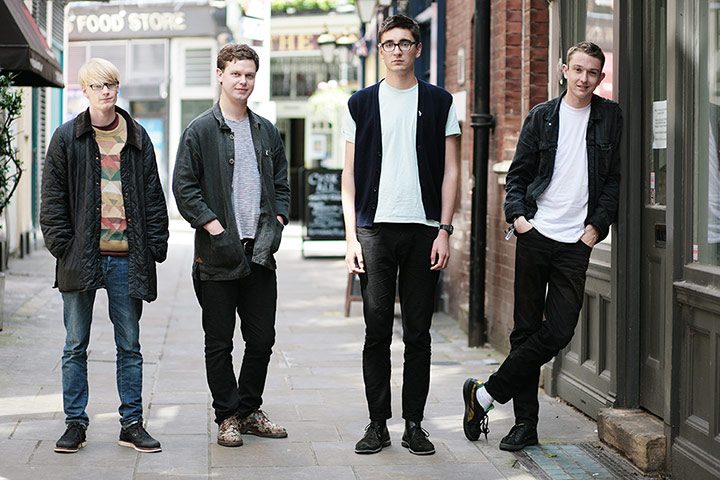 It's no surprise then that the one moment Saturday night when I really felt something was during the song "Dissolve Me," a track I knew from An Awesome Wave but that had never stuck out to me before. For the most part, it was a faithful reproduction of what the band had recorded, except for one small change: Unger-Hamilton was playing loud organ chords on his keyboard throughout. Now, ironically, and unlike the other instruments on stage, the keyboard is a pretty "fake" instrument. If you unplug it, it makes no noise and certainly not any noise that sounds like an organ. But there was something about these chords and the sound they made and the way Unger-Hamilton played them that was totally organic. There was real emotion in his playing and in the sound. For the first and only time all night, and for the first and only time in the past six months, I heard a member of Alt-J make a noise that was human.
Of course "Dissolve Me" isn't one of the songs on An Awesome Wave that anybody really gives much thought to (myself included), so the crowd gave it an enthusiastic, but not too enthusiastic, response. The band followed with a one-two punch of the far better-loved "Fitzpleasure" and "Matilda," which the audience was more excited about. Alt-J closed their main set with "Breezeblocks" and then returned for a brief, two song encore that culminated with "Taro."
As I made my way out of the club, I passed a younger couple, most likely in their early 20s.
"That was really amazing," the guy said to his female companion.
"Calm down, man," I wanted to say to him. "It wasn't amazing at all."
But now, I see that he was right. It was amazing. After all, it isn't every day you see four British guys turn into robots before your very eyes.
---
Adam Ellsworth is a writer, journalist, and amateur professional rock and roll historian. His writing on rock music has appeared on the websites YNE Magazine, KevChino.com, Online Music Reviews, and Metronome Review. His non-rock writing has appeared in the Worcester Telegram and Gazette, on Wakefield Patch, and elsewhere. Adam has an MS in journalism from Boston University and a BA in literature from American University. He grew up in Western Massachusetts, and currently lives with his wife in a suburb of Boston. You can follow Adam on Twitter @adamlz24.