It's March in Boston and that means lots of tourists and college kids wearing green things and claiming to be Irish. Take them by the hand and lead them to one of the following musical offerings around the city this month. (Remember, no public drinking.) Erin Go Bragh!
By Kathleen Burke.
Audrey Ryan, Janee Halstead. At The Red Door, Portsmouth, NH, March 11, Doors at 8 p.m., 21+, $5 donation suggested.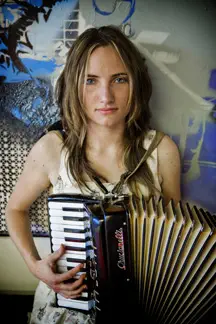 The "Hush Hush Sweet Harlot" series brings one of my faves, Audrey Ryan, to the Red Door in Portsmouth, NH this month. An intimate space with great cocktails, The Red Door is an excellent room to watch Audrey's one-woman kook-show. Her music is folk-rock on psychedelics, often including a wide array of instruments such as guitar, vibraphone, accordion, ukulele, and a loop station. Audrey's newest album Thick Skin is available on Bandcamp.
Keller Williams. At The Met Café, RI, March 14, Doors at 8 p.m., All Ages  $20. FB Event: https://www.facebook.com/events/120291891469967
Self described as "jazzfunkraggaelectronicgrass" Keller Willams keeps it spacey down at the Met Café in Pawtucket, Rhode Island. Another self-contained multi-instrumentalist, Williams often incorporates a loop machine, talk box, and varied effects into his solo performances. This self-taught musician has toured with many acts and played multiple large festivals including the AllGood Festival and Bonnaroo. Catch his jams this month in Rhode Island.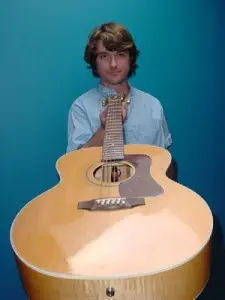 Irish Music. At Plough and Stars, Cambridge, MA, March 17, all day and night, free.
The Plough and Stars between Harvard and Central Squares in Cambridge is the place to be on St. Patrick's day. A full, authentic, Irish menu will be served all day and night, and you can expect an open jam to fill the room and street outside with the best Irish music this side of Dublin. Steer clear of the downtown tourist traps and hit the Plough for your fill of Guinness and craic this year.
Earthquake Party!, BOYTOY, K-X-P. At The Middle East Upstairs, Cambridge, MA, March 18, Doors at 8pm, 18+. here.
Treat your St. Patty's hangover with Boston noise-pop royalty Earthquake Party! in Cambridge at the Middle East Upstairs. The Boston Music Award-nominated trio bring the ruckus along with BOYTOY, a collaboration including members of Boston's You can Be a Wesley and Beast Make Bomb of Brooklyn. Headlining the night we have K-X-P from Helsinki who claim to be "Original-Electronic-Motorhead-Space-Trance-Spiritual-Rock-Meditation-FreeJazz-Godz." We'll reluctantly have another drink to that!