To describe the contents of the CD Hywel Davies as trivial is to be generous.
Hywel Davies by Hywel Davies. Prima Facie Records.
By Jonathan Blumhofer.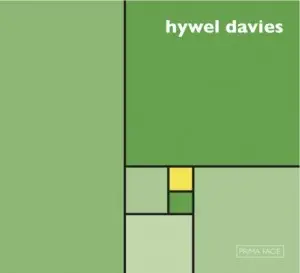 "Nothing in the classical canon quite prepares you for Hywel Davies," one particularly enthusiastic reviewer wrote in response to Mr. Davies's 1998 debut album, Natural Language. Fifteen years later, Mr. Davies's follow-up effort, Hywel Davies, is out on the Prima Facie label. Having spent a good deal of time over the last few days attempting to wrap my head around it, I have determined that for the above observation to be true, it can only be applied in the negative.
According to his website, Mr. Davies is a "composer and sonic artist," a designation that can mean any number of things these days. His work with sound installations, though, no doubt influences his concert music, as can be gathered from the few easy-to-locate examples of his work online.
Still, sound installations tend to be a very different sort of breed than instrumental concert pieces, especially short works of the type that compose this album. Ideas that can develop over long periods of time (as those in the former category often do) don't necessarily lend themselves well to shorter musical forms and vice versa.
There's also the whole nebulous matter of musical content. Mr. Davies is on record stating that his music "strive[s] for an abstract quality that concerns itself with wholeness of form. What this means for those encountering a work is that they are free to interpret it for themselves." That's good and nice, but how, exactly, does that distinguish his music from anyone else's? Don't we usually freely interpret music for ourselves? If Stravinsky was right and music is "essentially powerless" to express anything at all, then all we have are our subjective interpretations, right?
The problem here (and Mr. Davies isn't the first to be faced with it) is that any number of artists, musical and otherwise, of the second, third, or fourth rate may seek to shroud their artistic ruminations under the rubric of the "abstract" and use terms like "free interpretation" and so forth in the hope of elevating the subpar to the next level. Now, while it is true that we live in a postmodern world in which universals are frowned upon (if not rejected outright) and the labels "bad" and "good" are often debated (and sometimes deliberately avoided), the distinction between the two poles does exist, and it doesn't take an advanced degree to sniff it out, whether in the performing, visual, or theater arts. And such is very much the case here.
To describe the contents of Hywel Davies as trivial is to be generous. It features 17 tracks, a few of which contain hiccups of what might be called inspiration, if only for their setting against a backdrop of musical dullness that at times beggars the imagination. Most of the time, Mr. Davies seems content to simply subject his listeners to repetitions of undeveloped (or scantily refined) harmonic progressions and motivic ideas. When he's not doing this, he mimics (for no discernable musical purpose) genres and forms of ages past.
Take the album's solo piano music. There are seven tracks, all satisfactorily performed by Adam Caird, featuring titles like "Albumleaf," "Variations," and "Sonatas in F," alongside four "Piano Pieces." They're all rather reminiscent of Billy Joel's unfortunate attempts at creating modern "classical" music—short pieces that mainly sound like warmed-over Bach and Chopin—only that these sound more like warmed-over Satie and don't possess either Mr. Joel's technical facility or his way with the melodic line. These trifling details aside, there's much to like.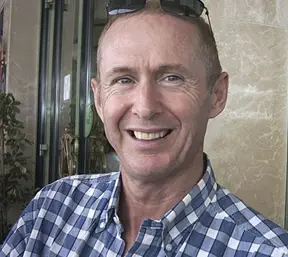 The album's other works—for strings and flutes—don't fare much better, but they are dotted here and there with promising musical ideas. Among the more memorable selections is the opening track, "Descent," which, after featuring an unvarying, four-note, ascending figure that repeats over slowly morphing chords for nearly four minutes, turns at the end into a scale that exceeds its former boundaries. It's one of the album's precious few moments that—conceptually and musically—succeeds very well.
There's also "Apostrophe," an appealing, folkish composition for solo flute (nicely played by Heledd Francis-Wright) in which Mr. Davies explores his melodic gifts. For it, he's created a fetching tune that's developed cleverly, with surprising pitch bends and lyrical lines lying cheek-by-jowl.
But those compositions are the exceptions to the rule on an album that, by and large, does its best to avoid presenting any ideas that are memorable, striking, or possessed of meaningful musical substance. Not to begrudge the musicians their due: everything here is played competently, though it's hard to imagine readings of this music that anyone might call inspired.
The fact is that what Hywel Davies most reminds us is that there's plenty of bad classical music out there, and the bad well outnumbers the good. In this regard, plenty in the classical canon prepares you for Hywel Davies, if only for the wrong reasons.