Though Peter Townshend is clearly the better known and more popular of the two, it was Mike Scott who produced the better book and more satisfying promotional event in Boston.
By Jason M. Rubin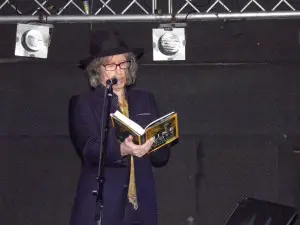 As rockers from the 1960s and 1970s look around and notice they're still alive, a flood of rock star memoirs has hit book shelves and resulted in some interesting promotional events. Among those testing their memories recently are Bob Dylan, Neil Young, Keith Richards, Rod Stewart, Pete Townshend, and Mike Scott of the Waterboys. The last two on the list held book promotion events in Boston the last few weeks, each concluding with an acoustic set. Though Townshend is clearly the better known and more popular of the two, it was Mike Scott who produced the better book and more satisfying event. As all who enjoy cult acts know, the reward for having unconventional tastes is greater intimacy with and access to the artist.
Townshend's memoir, Who I Am, was, according to his testimony, cut nearly in half by his publisher, which decided that a thousand-page book was not going to sell well. The famously verbose and philosophical guitarist no doubt had much to say about a lot of topics, but the published book actually reveals just a little about a lot of topics. Keith Moon's death is discussed in a mere pair of paragraphs, for example, and some of his greatest works receive cursory analysis, while he dwells on later albums of lesser quality, like his 1993 solo offering, Psychoderelict, seemingly intent on selling the disinterested reader on their merits.
The public event for Who I Am was held on October 12 at Berklee Performance Center, at the decidedly un-rock and roll time of 5 p.m. The structure of the event was odd: each attendee entering the venue was handed a copy of the book already signed (the book was included in the cost of the event), and Townshend was interviewed on stage by a Berklee faculty member. The anthemist was engaging and entertaining, but the overall effect was one of distance from the audience. The interviewer was an unwelcome buffer, and the lack of a personal signing opportunity was disappointing to many in the crowd who had hoped to meet their hero.
Following the interview, Townshend performed four songs, accompanying himself on acoustic guitar. He played "Drowned" and "I'm One" from Quadrophenia, "The Acid Queen" from Tommy, and "Won't Get Fooled Again" from Who's Next. The performance was as powerful as it was short, again leaving the crowd wanting more.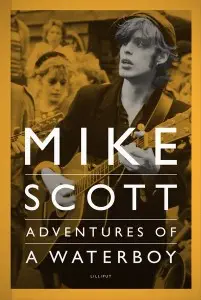 Mike Scott's event, held a month later, on November 18 at Brighton Music Hall (official capacity about one-third that of Berklee's 1,200), was, to these ears and eyes, a far more satisfying experience. First, his book, Adventures of a Waterboy, is a literary delight; Scott, as his poetic lyrics make clear, is a beautiful writer. A spiritual seeker like Townshend, Scott writes from deep within himself, whereas Townshend tends to want to cloak his metaphysical insights in abstract and obtuse metaphorical narratives. In his book, Scott takes the reader by the hand and invites him to every club, pub, and recording studio, revealing secrets and stories that give said reader a greater appreciation of Scott's life and art.
At Brighton Music Hall, Scott's book was the only product at the merch table, where a sign indicated that the author would sign them following the show. Scott came on stage alone and read several riveting excerpts from his book to the standing room only crowd, looking away from the text at various points to throw in additional stories and context. Each excerpt was rewarded with vigorous applause. The big celebrity bombshell in Townshend's book is that he always wanted to have sex with Mick Jagger; Scott's is his sobering account of witnessing his hero Patti Smith's poor post-show behavior, which he now considers a valuable lesson for when he later became an object of hero worship himself.
After several excerpts were read, Scott introduced the Waterboys' brilliant fiddler, Steve Wickham, and the two played about an hour-long set of Waterboys favorites that were energetically performed and enthusiastically received. The set ended with the group's biggest hit, "Fisherman's Blues," a song that appears on the soundtracks of the movies Good Will Hunting and Waking Ned Devine, then the pair performed an encore, leaving the crowd wanting more but also having delivered more than did Townshend.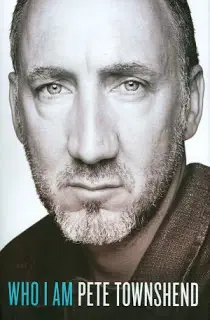 At the book signing, Scott was pleasant and patient, speaking personally with each audience member, getting up to have his photo taken with fans, and making everyone feel like they were not an anonymous member of a larger faceless collective but rather an individual that Scott sought to acknowledge. (The lesson learned from Patti Smith had obviously taken root.)
The Waterboys as a group will not tour North America until fall 2013, but a Boston stop is eagerly awaited. Townshend, of course, returned to Boston with the Who just two days prior to Scott's event to perform Quadrophenia in its entirety. Bob Dylan performed in Boston the same night as Scott. Mike Scott and the Waterboys will never enjoy the monetary success and high profile of such rock legends, but in his small corner of the music world, Scott knows how to please his audience, and his audience—modest in size as it may be—happily responds in kind.