That Symphony Hall was probably a third empty is inexplicable, but, if you missed any of these concerts, it's truly your loss. These were among the BSO's benchmark performances of the last decade.
By Jonathan Blumhofer.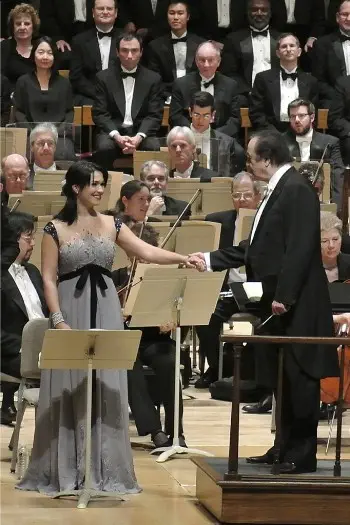 Over the years, the Boston Symphony Orchestra (BSO) has proven itself to be a fine opera orchestra. As we were reminded with the release of this summer's archival recordings from Tanglewood, music directors going back at least to Charles Munch have left documents of blazing performances with the orchestra of stage works by Wagner, Mozart, Verdi, Berlioz, and Beethoven, to name but a few.
So it should come as no surprise that the BSO's performances of two short operas by Igor Stravinsky and Maurice Ravel this past weekend (I attended Friday's concert) were so well played. What made these performances so successful, though, were seemingly peripheral elements that derived from astute programming choices by BSO management: both works spoke to each other across the two halves of the concert—the Stravinsky fed the Ravel, so to speak, and vice versa.
Also, the music palpably fired up the BSO, vocal soloists, and Tanglewood Festival Chorus (TFC): there was an electricity to Friday's concert that has been rare, in recent seasons, at Symphony Hall, and it was thrilling to experience. That the hall was probably a third empty is inexplicable, but, if you missed any of these concerts, it's truly your loss. These were among the BSO's benchmark performances of the last decade, and, if they do nothing else, I hope the artistic quality of this weekend's concerts encourages the BSO's programming committee to continue down the path of pairing strong, perhaps unfamiliar, pieces by major twentieth-century composers and eschewing the tired model of overture-concerto-symphony every now and again: there's nothing to lose by doing this a few times a season. In fact, there's a whole lot to gain.
Completed about a decade apart, Stravinsky's The Nightingale and Ravel's L'Enfant et les Sortilèges complement each other strikingly well. Both feature kaleidoscopic orchestrations, boldly lyrical (and, at times, highly virtuosic) vocal writing, and concise senses of dramatic pacing that waste no gestures.
They have their differences, too. The Nightingale is driven less by lyrical melodic writing (though there's plenty of that) than by motivic gestures and fantastically conceived orchestral colors that could come from no other composer. L'Enfant, on the other hand, is much more traditional: it's basically a "numbers opera" with solo arias and ensembles, though Ravel draws all sorts of natural and animal onomatopoeia from instrumentalists and singers over its 40-odd minutes.
The role of the Nightingale is one of the most challenging in the repertoire, demanding a singer with an enormous range, technical agility, and the ability to switch between acrobatics and lyricism on a dime. On Friday night, soprano Olga Peretyatko possessed all these qualities and more, tossing off Stravinsky's virtuosic writing with ease and spinning webs of clear-toned, silvery melody.
David Wilson-Johnson brought stentorian majesty to the role of the Emperor, while the luminous Yvonne Naef imbued her all too brief appearance as Death with warmth and radiant color. Tenor Edgaras Montvidas, whose recurring character, the Fisherman, acts as a linchpin between the wildly different stylistic worlds of Act 1 and Acts 2 and 3, brought an equally lustrous quality to his singing of the lyrical folk song that invokes the beauty of the Nightingale's voice.
The TFC, ably prepared in their Russian diction by Lidiya Yankovskaya, delivered a precise performance of their relatively short appearances with high energy and rhythmic vigor. There was one spot in the opera's first act where the large orchestra covered the voices (soloists and chorus), but Mr. Dutoit mostly held everything in check, drawing a varied, colorful reading of one of Stravinsky's most original works.
While the theme of The Nightingale focuses on the healing power of music (the Nightingale's song delivers the Emperor from death), Ravel's L'Enfant et les Sortilèges covers seemingly more banal territory: the mischievous activities of a spoiled little boy (sung in these concerts by the excellent Julie Boulianne) and the revenge wreaked on him by his toys, books, pets, and assorted wronged objects (animate and inanimate) as they come to life and turn on him after a particularly vicious outburst.
It's a piece that has a lot of fun with its subject matter, and Friday night's attendees were nicely caught up in it: I've never heard such peals of laughter emanating from a BSO audience when it responded to the all too familiar scenes and situations of Colette's libretto.
The cast, which, with a couple of exchanges, was the same as in The Nightingale, delivered a wholly characteristic performance. It was good to hear a bit more of Ms. Naef, covering the roles of the little boy's mother, a broken, Chinese cup (singing improvised, faux-Chinese), and a recently widowed dragonfly. Mr. Wilson-Johnson demonstrated a wholly different side of himself, engagingly taking on the parts of a broken clock and an amorous cat: his Duo miaulé with a humorously stiff Diana Axentii was one of the highlights of a very memorable evening. Another highlight was Jean-Paul Fouchécourt's madcap performance as Arithmetic (the boy's homework come to life to torment him), a manic reading that almost went off the rails a couple of times (and was covered more than once by the orchestra), but he pulled it off by force of personality.
Ms. Peretyatko was again a beautifully light-footed Nightingale, and the soprano Sandrine Piau imbued the roles of a Princess and a Shepherdess with the pathos and humanity that often makes Ravel's music so moving.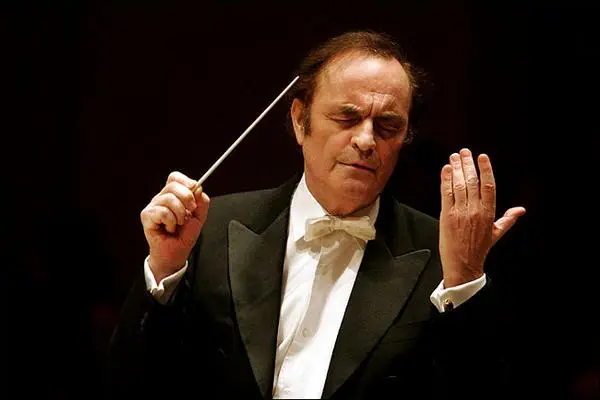 The TFC, which at times variously covered roles of insects buzzing, frogs croaking, lost shepherds and shepherdesses, and assorted animals of the forest, was fully in its element. The closing chorus, including spoken and sung sections, is one of Ravel's most brilliant dramatic strokes and was performed with a quiet, sober dignity that made for a magical transition to the opera's haunting conclusion.
Though there were a few more balance issues here than in the Stravinsky, the BSO and Mr. Dutoit brought the same attention to detail to L'Enfant as they demonstrated in The Nightingale. There are numerous orchestral solos of note; three that stood out belonged to principal flute Elizabeth Rowe, principal trombone Toby Oft, and principal bass Edwin Barker.
This week's was the second of three subscription concerts Mr. Dutoit is leading with the BSO this season (he returns in January for a program of Hindemith, Liszt, and Prokofiev with Stephen Hough. If you haven't, mark your calendars now). Earlier this week, the BSO announced that Mr. Dutoit will be returning for a "multiyear survey of the repertoire for which [he] is a foremost interpreter," and one can only hope that all his forthcoming appearances will be as intellectually invigorating and artistically satisfying as this weekend's concerts. At 76, he may be a bit old for the BSO's music directorship, but it will be good to have him around regularly leading programs like these for the foreseeable future.