School is in full session, family holidays are looming, a nail-biting election is imminent (or past), but films are up to the challenge, whether you are looking for art or escape. The Boston Jewish Film Festival brings 45 films to 10 Boston area locations, BU and UMass host free film screenings with filmmaker talk backs, Harvard offers a classy horror flick, the ICA has commercials, and there are shorts galore.
By Tim Jackson.
UMass Film Series. At the Campus Center ballroom, University of Massachusetts, Boston, MA, November 1, 7, 15, and 29.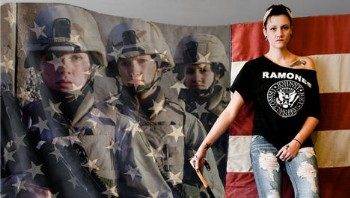 Documentary filmmaker Chico Colvard screens the final three films of this wonderful series. These are festival tested documentaries, the series is free, and there is a Q&A with the creators after each screening. If you're a fan of contemporary documentary, this is a wonderful opportunity. Schedule as follows:
Poster Girl
Thursday, November 1
A unique look at Post-Traumatic Stress Disorder (PTSD) through the story of Robynn Murray, an all-American high-school cheerleader who became a poster girl for women in combat. A discussion with Murray and director Sara Nesson follows.
An Oversimplification of Her Beauty
Thursday, November 15
The film documents the uncertain relationship (romantic? platonic?) between the director and a young woman. It's created through a tapestry of live action and various animation styles. A discussion with Terence Nance follows.
Code of the West
Thursday, November 29
This film follows the political process regarding marijuana policy reform; the focus is on the recent federal crackdown on medical marijuana growers across the country. Director Cohen told me they went in to make one film and came out with a much more surprising and troubling movie than they'd imagined. A discussion with director Rebecca Richman Cohen follows.
---
BU Cinematheqùe Screenings. At the Boston University College of Communications, 640 Commonwealth Avenue, Boston, MA, November 2, 8, 9, 16, and 30.
This great Friday series at Boston University screens mostly independent films. It's free of charge, is located in a lovely theater, and a filmmaker Q&A follows each presentation. Curator, moderator, critic, and filmmaker Gerald Peary has a created a unique (mostly) Friday series that has been running for years. Check the above link for the films this month. My personal pick is "An Evening with Benoit Jacquot." The director will screen A Single Girl on November 8th. The French director has made over 20 features and is an engaging speaker.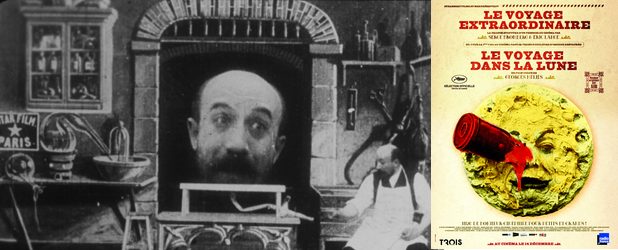 Ciné-Concert – Georges Méliès, The Cinemagician. At the The Cutler Majestic Theatre, 219 Tremont Street, Boston, MA, November 3, 7 p.m.
An amazing event! Reserve your tickets early. The French Cultural Center and ArtsEmerson present a ciné-concert featuring 16 Georges Méliès silent films. Méliès was the early illusionist and pioneer of early cinema portrayed in Martin Scorsese's recent film Hugo. This ciné-concert features 16 of his silent films and will include narration and piano accompaniment performed by Méliès' great-granddaughter Marie-Hélène Lehérissey and Lawrence Lehérissey, his great-great-grandson.The original reels have been located, restored, preserved, and edited. This show has been performed around the world and received the special Prize of the City from Vincennes in 2010.
Boston Jewish Film Festival. Various Locations, November 7–19.
Since 1989, this has become one of the area's preeminent film festivals, a gathering of contemporary films from around the world that focus on Jewish themes of culture and identity through features, shorts, and documentaries, as well as by way of conversations with visiting artists. Producer Amy Geller in her first year as artistic director has brought in a strong lineup of films. The special screenings include a Gala with scenes from Doug Block's 112 Weddings (11/7, at the Coolidge Corner Theatre, 7:30 p.m.); Female Helmers (11/12, at the Coolidge Corner Theatre, 3 p.m.) four thought-provoking, women-directed shorts, experimental to narrative, documentary to animation; and The Short Film Competition (11/13, at the Somerville Theatre, 7 p.m.) Top short films compete for $1500 1st place and $1000 2nd place awards. See link for full schedule of films.
Bright Lights: Black Maria Film Shorts Festival. At the Bright Family Screening Room, Paramount Center, Boston, MA, November 8.
Now in its 31st year, the Black Maria panel of cinema scholars selects about 45 short films from around the world to showcase in a festival that travels around the country. The Boston presentation is sponsored by Emerson College. This year's selections include films that mostly clock in at around three to five minutes. Given the variety, it would be best to check the nicely organized web site. Some of the locally-produced shorts include Undergrowth (Professor Robert Todd), What Do You Know? Six to Twelve Year Olds Talk About Gays and Lesbians (Ellen Brodsky), Far, and Further (Heddi Siebel), and the late Karen Aqua's animation Taxonomy.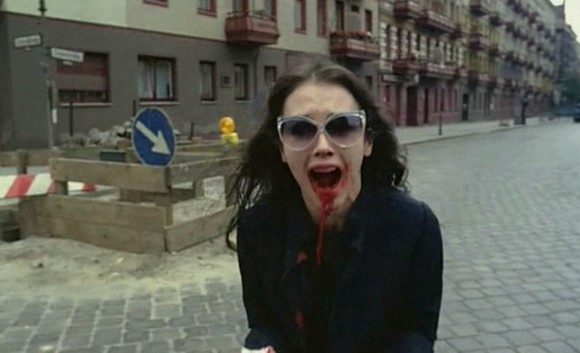 Andrzej Zulawski's Possession. At Harvard Film Archives, Cambridge, MA, November 17–25.
The HFA is giving several screenings of this unusual film. Variety said, "Possession starts on a hysterical note, stays there and surpasses it as the film progresses. There are excesses on all fronts: in supposedly ordinary married life and then occult happenings, intricate political skullduggery with the infamous Berlin Wall as background—they all abound in this horror-cum-political-cum–psychological tale." It was made in 1981; Sam Neill and Isabelle Adjani star. This is a cult favorite of young filmmaker and cinephiles. If you appreciate art-film horror, I recommend seeing the big screen version.
The British Arrows: The Best British Commercials of 2012. At The Institute of Contemporary Art, Boston, MA, November 23 through December 6.
Now in its 33rd year, this gathering of British commercials, selected by English advertising professionals, presents the best television, cinema, and online ads. The Brits create beautiful artsy and high concept commercials: this show never fails to please.