None of the Boston Dances Made to Order submissions dodged dance-on-camera cliches. There was a lot random dancing outdoors, body parts—especially hands and feet—shot in close-up, and random objects (mirrors, food) revealed by camera pans.
By Debra Cash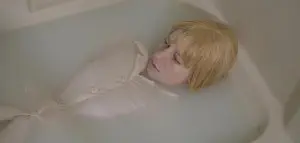 Ah summer. The chance to squeeze mud between your bare toes.
The chance to lean back on a picnic blanket along the banks of the Charles River and devour ripe strawberries.
And a chance to squeeze those delectable strawberries between your toes.
In April 2011, two cultural entrepreneurs, LA-based choreographer and filmmaker Kingsley Irons and web designer Bryan Koch, came up with the idea for a nation-spanning, monthly, pay-to-watch dance film festival. Dances Made to Order (DMTO) would be what the co-founders called a "dose of cool, cheap, convenient culture."
Vote for your favorites!
Every month, a curator in a designated city invites three teams of participants to create a five-minute dance film. Five themes are selected, and those choices are voted on by DMTO subscribers, just as if they were audience members suggesting themes at an improv comedy club. Each choreographic/filmmaking team is expected to respond to all three winning themes.
The topics often touch on some quirky polarity. For the recent Boston installment, the themes were "silence/noise"; "water, skin"; and "suspended animation." The roster of alternatives being voted on for July's Minneapolis installment is "cooking utensils, smoke"; "real/false"; "left behind"; "why would they do that?"; and "wabi-sabi (beauty that is imperfect, impermanent, and incomplete)."
"Festival-worthy" short films.
As Boston curator, dancer/choreographer Alissa Cardone was a wise choice. A member of the local intermedia collective Kinodance, she has worked hand-in-glove with gifted filmmaker Alla Kovgan creating live performance works and the joyful, primary-colored video New London Calling. Cardone previously curated live and technology-augmented dance for the Boston Cyberarts Festival and, like Irons, did graduate studies at UCLA, where influential dance filmmakers Victoria Marks and David Rousseve are on the faculty.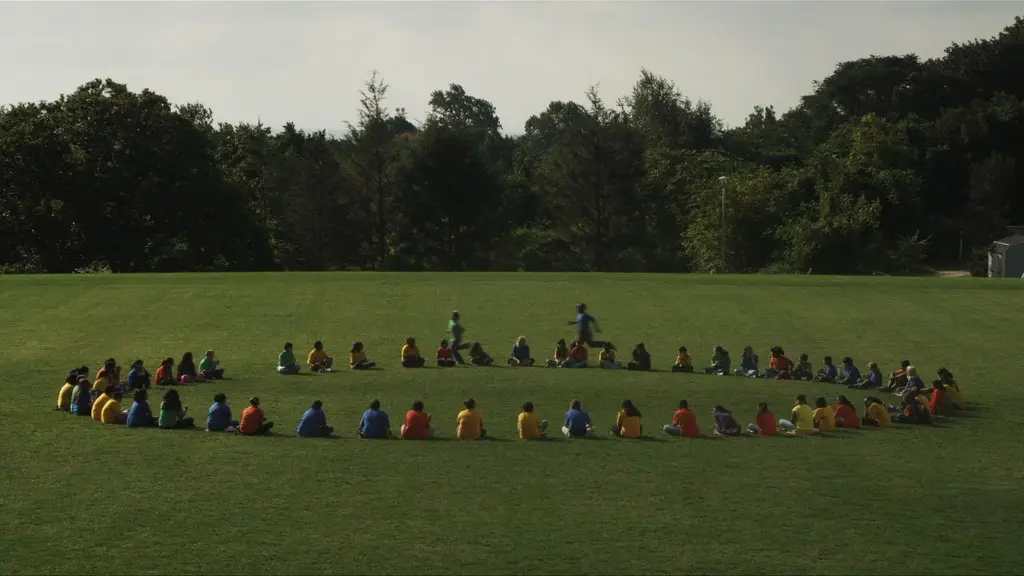 Cardone specifically paired Boston-area choreographers with experienced filmmakers, most notably Eric Gunther of Sosolimited, himself a sometime dancer, who has worked with OK GO. His contribution to DMTO, Nothing But Noise in Here, is a collaboration with improviser Liz Roncka.
In Nothing but Noise in Here, a character named Darci (Roncka) wakes from a cyrogenic state—apparently, she was put into suspended animation in a child's wading pool—in the yard of a familiar, boarded-up house. Baffled by her twitching body, she enacts the water/skin theme in a most unexpected way by spitting water onto the surface of a series of mirrors. (Talk about blurring your identity!) Unaccountably, Gunther's shots of the boarded-up house take on a livelier rhythm than his images of Roncka's shimmying, where the camera trots after her like a distracted puppy.
Conjugated is the product of filmmaker James Ellis Coleman and dancer "Sara June," (a.k.a. Ellen Godena, working under a pseudonym and disguised under two different wigs). In her butoh-white body paint "Sara June" seems to have absorbed the color of her milky bath. When she rolls through a deserted subway station, its metallic surfaces resemble the docking level of a space ship.
And finally, those strawberries. Dancer/choreographers Jimena Bermejo Black and Alli Ross joined forces with Chilean-born Boston filmmaker/dancer Mariela Cerda to create Triptych. In a series of events that could have been edited together in any sequence at all, a glass milk bottle falls and explodes, and dancers rub strawberries onto their white costumes, stab forks into the grass, and are reflected upside down in the curve of a steel bowl.
None of the Boston DMTO submissions dodged dance-on-camera cliches. There was a lot random dancing outdoors, body parts—especially hands and feet—shot in close-up, and random objects (mirrors, food) revealed by camera pans. Rethinking the ratio of three themes for five minutes probably should be in the cards; the disconnected and surreal character of most DMTO's proposed themes are unlikely to foster cogency.
At the end of the day, none of the Boston films could be called festival-worthy, which is understandable. That any works created under these conditions could be so is remarkable.
Nonetheless, DMTO has already racked up a few modest successes. Amy "Catfox" Campion's hip hop and club dancing-oriented Pursuit made it through another layer of curation to be included in the New York Dance On Camera festival in part, I think, because its angles seem to have been carefully plotted (Jad Meouchy is listed as Director of Photography).
Another DMTO contribution, the ghostly Reins by Geoffrey Ehrlich and Kelly Bartnik, set, in part, in adjoining toilet stalls, was just accepted into the Glovebox short film and animation festival. Not too shabby.
We believe that the dance world needs to innovate and adapt.
I'm a big believer that dance made for the camera is a distinctive art form that is neither pure dance nor pure cinema. (And it's not recent, either. I teach a course that includes a survey of dance made for camera that includes Max Fleischer's Tantalizing Fly from 1919.) As video expenses have dwindled, every tween with access to iMovie or some other software package can create effects that used to be limited to professionals sitting at expensive editing suites. Amateurs can do a lot of fancy tricks in post-production.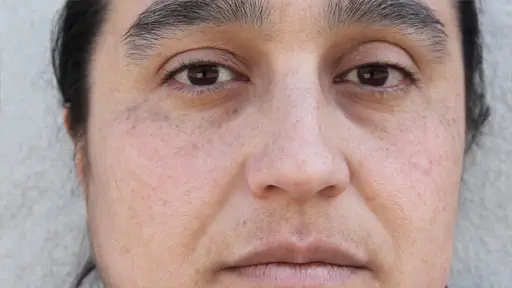 The problem is that the films commissioned by Dances Made to Order are by definition dashed off. Some dance and video artists can indeed create quality work quickly—and generally, those who can do so well are people with significant track records. Nonetheless, most choreographers want more, not less, time to explore, rework and refine their visions. (That's why creative residencies are so cherished.) Most filmmakers want to plan their shots and take time to make decisions about editing, music, and other production elements. By and large, that is where genuine creative innovation resides.
We believe talented artists deserve to be compensated for their work.
Of course they do. (Writers, too!) Ultimately, DMTO's innovation isn't in the art it generates but in the cultural delivery system and micropayment business model it establishes. Subscribers who pay $50 buy access to 11 months of films (a little under three hours of viewing). Single month tickets are available for $10 (15 minutes). Sixty-five percent of ticket revenue goes back to participating artists and 10% supports the local curatorial partners.
That is an honorable profit-sharing model for this nascent program. But no one is likely to raise enough money to pay dancers for rehearsals anytime soon.
Until July 5, get 20% off season passes and single-month tickets for Dances Made to Order by using discount code: BEAN
c 2012 Debra Cash