By Tim Jackson.
'Tis is the season for film festivals in the Boston and Massachusetts area. From Provincetown and Nantucket to the Berkshires and Roxbury, it's a cornucopia of international, documentary, and narrative film. Festivals offer serendipity as a way to discover some new film, and many include talkbacks with the creators, actors, or subjects of the movie. There are some compelling films and one great director coming to town if you are not quite ready to hit the road. And the Family Friendly Free Friday Flicks at the Hatch Shell start on Tuesday, June 15, with Happy Feet Two!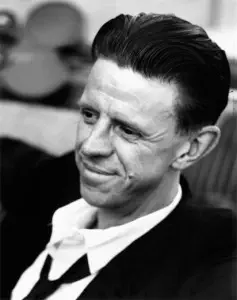 Berkshire International Film Festival. At Triplex Cinema, Great Barrington, MA, and Beacon Cinema, Pittsfield, MA, through June 3.
A drive to the beautiful, scenic western part of the state brings the seventh annual Berkshire Fest with more than 70 independent features, documentaries, shorts, and family films to choose from. It starts in Great Barrington and moves to Pittsfield. Highlights include the documentaries Ethel, about Ethel Kennedy by her daughter, Rory Kennedy (some Kennedys will be on hand), and Gregory Crewdson: Brief Encounters, about the Western Massachusetts-based photographer.
The Anarchic Imagination of Alex Cox. At Harvard Film Archive, Cambridge, MA, through June 11.
The HFA will screen nine films from British director Alex Cox, who will attend the festival on June 8-10. It's yet another opportunity to hear and ask questions of a world-class filmmaker. Best known for Repo Man in 1984, Sid & Nancy in 1986, and his beautiful Latin American Trilogy, the reclusive Cox is a unique and radical stylist of political and poetical cinema.
Global Lens 2012. At the Museum of Fine Arts, Boston, MA, through June 14.
This series includes 10 award-winning narrative features from Argentina, Brazil, Colombia, Iran, Iraq, Morocco, Rwanda, and Turkey. The Global Initiative mission is around to show the "importance of great storytelling in chronicling and influencing human affairs." They take their mission seriously, supporting filmmakers and bringing the best in world cinema to America at a time when distribution of such films is limited. Boston is one of the select cities where the series is shown.
The Docyard Summer Program. At the Brattle Theater, Cambridge, MA, June 4 and 18.
This thoughtful series brings the best new documentaries to town with informal filmmaker discussions and an opportunity to socialize afterwards. They begin on June 4 with Bay of All Saints and a Q&A with director Annie Eastman. It is a lyrical portrait of three single mothers living in water slums of Bahia, Brazil during an ecological crisis. On June 18, filmmakers Tyler Hughen, Kalil Hudson, and Alex Jablonski bring in Low & Clear, the true story of two friends (one is J. T. Van Zandt, actor and son of Springsteen guitarist Steve Van Zandt) whose different approaches to fishing and life emerge and clash on the snowy river banks and damp hotel rooms of British Columbia and stretch a friendship to the breaking point.
Goethe-Institut German Film Series. At Coolidge Corner Theater, Brookline, MA, Sundays June 10 and 24, 11 a.m.
This series of Sunday German films is carefully chosen and wonderfully surprising, but the selections are unlikely to be seen in wider distribution. There are two this month. The Sandman on June 10th is a surreal comedy about a man named Benno who finds he can't stop leaking sand. Doctors and friends assure him it is all in his mind, but it gets worse every day. Luisi takes this amusing, allegorical premise and runs with it, pushing the narrative into magical realism territory when Benno discovers his sand seemingly has magical powers. It is a story of redemption and dreams with a sting. June 24 brings Lessons of a Dream. Set 1874 and based on real events, it is the story of a visionary teacher who not only changed his students' lives but also introduced the game of football to Germany. His unconventional ways put him at odds with the parents, local dignitaries, and, above all, his colleagues, who only accept Prussian drills and discipline. The students rally for him. The film is a picturesque look at German culture in the late-nineteenth century.
Provincetown International Film Festival. At various locations, Provincetown, MA, June 13–17
Now in its 13th year, this festival programs a range of narrative features, documentaries, short film programs, and Special Programs including "Youth and Diversity," Archival screenings, juried student shorts, and panel discussions. Each year they host a discussion with special honorees. This year Roger Corman receives the 2012 Filmmaker on the Edge Award and Parker Posey the 2012 Excellence in Acting Award. Most films are screened in venues right along the ocean boardwalk. The festival is not limited by its many interesting films on GLBT culture but distinguished by the wonderfully friendly atmosphere and its historic and colorful community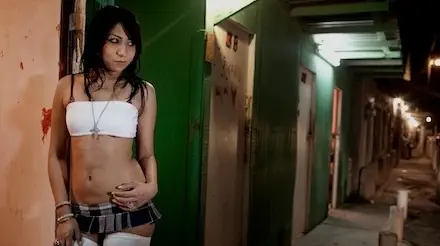 The Roxbury International Film Festival. At various locations, Boston, MA, June 14–17.
Most screenings are at the MFA, and others are spread across town. For 14 years, the Roxbury Festival has showcased and honored the work of emerging and established filmmakers of color. S. Epatha Merkerson will be on hand June 17 for a post-screening discussion of her film The Contradiction of Fair Hope, which traces the development and gradual loss of tradition of one of the last remaining benevolent societies formed by freed slaves throughout the South. Saturday, June 16th, Boston artist Paul Goodnight will appear in the film Paul Goodnight: The Prime Time Image Maker by Dennis Salumu, with artist and filmmaker present. There are opening and closing night ceremonies and Saturday workshops.
Whores Glory. At Landmark Kendall Square Cinema, Boston, MA. June 15–21.
This bold and controversial look at prostitution around the world by political documentarian Michael Glawogger has been generating much discussion. See for yourself what the buzz is about during the limited Boston run.
Nantucket Film Festival, Nantucket, MA, June 20–24.
Nancy Meyers (Something's Gotta Give) will receive the 2012 Screenwriters Tribute at this year's event. Longtime friend and collaborator Diane Keaton will present. Beasts of the Southern Wild is the opening film. In addition to a remarkable line up of some great films, the festival hosts a screenwriting competition. It's a beautiful location with funky venues and lots of celebrity sightings.