Mr. Hammer played Bach's Sonata in G minor energetically and sensitively, drawing out the composer's long melodic phrases with appealing grace. Ms. Graveline made a strong accompanist, clearly articulating Bach's contrapuntal textures.
By Jonathan Blumhofer.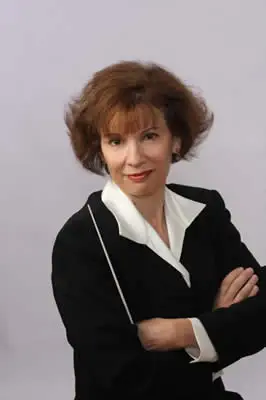 With the regular classical music season winding down, the Worcester Art Museum (WAM) closed its 2011–12 Chamber Music Series with an all-Baroque Mother's Day performance in the Museum's Italian Renaissance Gallery on Sunday. Playing together for the first time, oboist Stephen Hammer and harpsichordist Michelle Graveline presented a program of pieces that mixed familiar and unfamiliar repertoire in winning combination, demonstrating ample virtuosity and well-conceived musical ideas.
For many, Baroque music means primarily Bach and Handel, the (chronologically) late masters of the era, and both appeared on Sunday's program. Since the advent of the period instrument movement in the 1960s, though, there has been renewed interest in many earlier and less well-known composers of that time period, including Claudio Monteverdi and Jan Peeterson Sweelinck. Arguably the two most interesting pieces on Sunday's recital were less well known, Andrew Parcham's Solo in G major for recorder and continuo, and four short pieces for virginal by the English composer John Bull.
Parcham's composition, which appeared in a collection called Forty English Airs that was published in Holland around 1700, is the only known piece by its composer; as Mr. Hammer noted in his opening comments, this recital marked a performance of Parcham's complete works. And, if a composer is going to be known for only one piece, this was a reasonably memorable one: tuneful, sprawling in form, and improvisatory in character. Mr. Hammer's recorder playing was sweetly toned and agile, especially in the comic runs towards the work's end (which he ate up).
John Bull's is a somewhat more familiar name today than Parcham's. In his lifetime, he was quite prestigious: appointed to a professorship at Gresham College in London by Queen Elizabeth I, he gaining notoriety when he fled England for Holland in 1613 after he was charged with adultery (and sought asylum for "religious persecution"). Most of his pieces that survive are for the virginal, the English version of the harpsichord; the four heard on Sunday were either dance movements or arrangements of popular songs of the turn of the seventeenth century. Harmonically, Bull's music falls in between the modal and tonal periods of the Baroque era, and there are sudden, unexpected chordal turns that are refreshingly jarring. Ms. Graveline's performance was filled with character and nuance, amply demonstrating the brilliance of Bull's writing and relishing his peculiar harmonic twists (particularly in the final selection, a set of variations on the song "Go From My Window").
Earlier on the program, Ms. Graveline presented Bach's French Suite in G (BWV 816) in a performance that captured the idiomatic character of each dance movement. The opening Allemande was appropriately stately, while the Courante and Gavotte featured some trippingly lilting rhythms; Ms. Graveline brought out the lyricism in the Sarabande with touching melancholy.
Bracketing these three pieces were two oboe sonatas, one by Handel, one by Bach. Though both composers are often mentioned in the same breath, there's a world of textural and stylistic difference between them, as was ably demonstrated in Sunday's performance.
As with much of his music, Handel's Sonata in F (HWV 363a) is all concision and clarity, its five movements leading one into the next with effortless energy. Mr. Hammer and Ms. Graveline were perfectly attuned to the character of the music, particularly in the finely wrought slow movements; an off-balance tempo shift in the fourth movement Bourée Angloise notwithstanding, the fast movements moved along with crispness and buoyancy.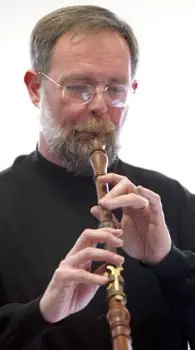 In contrast, Bach's Sonata in G minor (BWV 1030b) is a web of dense, unsettled counterpoint. Scholars have long debated what instrument, exactly, it was originally written for: the Sonata exists in a well-known version for flute (in B minor) but may have originally appeared for violin (in the present key). As Mr. Hammer noted, the G minor version "fits" the oboe, so he gamely took it up.
And any oboist who takes up this challenging score needs to have Mr. Hammer's enthusiasm—as well as his chops: it's a workout. In the 1990s, the composer John Adams coined the term "hyper-melody" to describe a process in his music in which a solo instrument plays a continuously unfolding melodic line; that term is an equally appropriate description of the solo oboe writing in this Sonata.
The first two movements are lengthy and, for the most part, lyrical in character—the first movement, particularly, combines lyricism with rigorous motivic development in a most satisfying manner—while the finale features a vigorous flourish of notes. Mr. Hammer played it all energetically and sensitively, drawing out Bach's long melodic phrases with appealing grace. Ms. Graveline made a strong accompanist, clearly articulating Bach's contrapuntal textures and providing a foundation for Mr. Hammer that subtly enunciated the Sonata's narrative arc.
As with all of WAM's Chamber Music Series concerts, there was an intermission talk. Sunday's discussed Marian iconography (which was on full display throughout the Gallery) and was given by WAM's director, Matthias Waschek.