By Vincent Czyz
While sound is certainly important, and language in the proper hands has its own music, syllabic harmonies need not be trumpeted as though they were the foundation of good prose.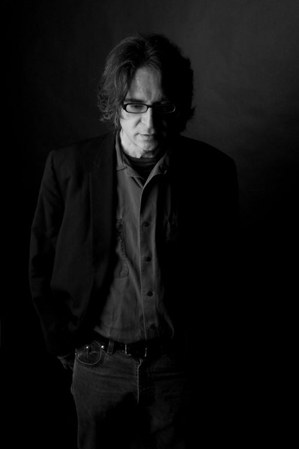 "Writing," Gary Lutz asserts in "The Sentence is a Lonely Place," "is rich to the extent that the drama of the subject matter is supplemented or deepened by the drama of the letters within the words as they inch their way closer to each other or push significantly off." Lutz elaborates via Gordon Lish: "[Lish] instructed his students in a poetics of the sentence that emphasized what he called consecution: a recursive procedure by which one word pursues itself into its successor by discharging something from deep within itself into what follows." That something is of the sonic sort.
Despite Lutz's enthusiasm, I'm not convinced "consecution" is the arbiter of good writing—a sine qua non if the "drama of the subject matter" is to be enlivened, enriched, elevated — that Lutz implies it is. Although Lutz credits Lish with coining consecution (in fact, he appropriated it for his own purposes), of the numerous sentences Lutz showcases, not one belongs to Lish.
I could also have written, "of the numerous sentences Gary showcases, not one belongs to Gordon" without losing the alliterative names. They even match up syllabically—two apiece. What's more, "belongs" works equally well with both … an l in the center of belongs links up with the leading letter of their last names; the terminal g resounds in the beginnings of their first names. Belongs might work a bit better with Gordon since there's not only some assonance, but also the shared on. I don't point this out to be snarky, but rather to show that the sounds of words are as often as not purely coincidental.
Leaving Lish aside, Lutz illustrates consecution with a sentence composed by Christine Schutt: "Here is the house at night, lit up tall and tallowy." Assuming the last word in this sentence was also the last one written, Lutz leaps into somewhat unseemly ecstasies: "What [Schutt] winds up doing is literally dragging forward the previous adjective, tall, and using it as the base on which further letters can be erected. The result is the astounding, perfect tallowy — the sort of adjective she never could have arrived at if she had turned a synonymicon upside down in search of words that capture the quality of light."
I'm not sure letters merit comparison with skyscrapers or other erected structures (though novels might). But even if we grant Lutz his over-the-top claims, unless he knows Schutt and she told him tallowy is the last word she came up with in that sentence, there's no reason to think this must have been the case. Yet Lutz is insistent: "… Schutt is seeking the inevitable adjective to insert into the final slot in the sentence …" (Not to be peevish, but if the adjective were inevitable, Schutt wouldn't have to look for it; it would've gotten there on its own. Possibly, by placing a premium on sound, Lutz muddied his meaning, that is the phrase "inevitable adjective to insert" had enough aural appeal to win out over clarity.)
While Lutz's reconstruction is possible, it's equally possible it has no bearing on what actually happened. Tallowy may have preceded tall, and tall may have been chosen to go with tallowy rather than the reverse. The house may originally have been wide, but in deference to those, like Lutz, hooked on phonics tall took its place.
More importantly, I can't agree that tallowy is le mot just or that the sentence is worth worshiping; I find it somewhat problematic. First of all, tall isn't particularly practical as an adjective for a house. Is the house three stories? Four? Five? Or is it two narrow stories? Secondly, tall describes the house, not the quality of the light filling it (as Lutz leads us to believe), so I expected both adjectives to modify the house. Thirdly, tallow is animal fat — hardly descriptive of light — although once upon a time it was used to make tapers. So my first thought was of a tall, greasy house. I read it again. I thought Schutt might have confused taper and tallow and meant to write, "Here is the house at night, lit up tall and tapery." Indeed, I still think comparing the lit house to a burning taper makes more sense than comparing it to what a taper is made of (or applying "tallowy" to the light).
On a side note, I've come across tallowy in Joyce's Ulysses, where it's used to call up a quality of cheese, itself called on to impart to us some idea of the consistency corpses take on at a certain stage of decomposition. I've also seen it in Marilynne Robinson's Housekeeping: "One will open a cellar door to wading boots floating tallowy soles up …" Again, not much here that suggests it's a good word to describe a house or its light sources.
Maybe the confusion can be cleared up by reconstructing the sentence using wax, which long ago replaced tallow as candle-filler in developed nations: "Here is the house at night, lit up wide and waxy." I've changed the proportions of the house to suit the sound of the sentence although I may have lost a little of the discharge from deep within the word. Then again, tall has four letters and one syllable; how deep can we go into it? Let's try again: "Here is the house at night, waxing bright, wide and waxy." Despite the similarity of sounds, it's rather inelegant.
The result of Schutt's choice is not, as I see it, "astounding" and "perfect"; it's a choice that elevates the sounds of words over their meanings and results in an unclear sentence, which I don't think was the intent. (I wrote think rather than believe in order to attain not just assonance, but to get the in to click in with the first syllable of intent, and of course I avoided using idea so that the t in don't could ting off the terminal t in intent — the last letter of the last word in the sentence, which Lutz might argue seals the sense of finality though I would maintain that if I had used a different word or phrase it's unlikely anyone would have noticed or cared.)
Another problem, rather prosaic, is that I doubt many people alive today have ever seen tallow burn. I don't think I have. (Tapers are not a very popular choice for illumination these days, at least not in the New York metropolitan area.) I therefore can't say how light given off by a tallow taper differs in color or intensity from light given off by a wax candle or Edison's incandescent innovation. I suppose I can assume the house is illuminated as though by candlelight — an attractive image — but again, writing tallowy is about the same as writing waxy (in terms of meaning) and that's not the image Lutz lusts after. In any event, a simple sentence of this length really shouldn't require this much wrangling on anyone's part.
Lutz offers another exemplary sentence, this one from Diane Williams:
"'An accident isn't necessarily ever over.' There is so much to remark upon in this six-word, fifteen-syllable declaration. A sibilance hisses throughout accident, isn't, and necessarily; and in those three words there are further acoustical continuities — the ih sound moving forward from accident and into isn't, the en sound moving forward from accident and into isn't and into necessarily. In the five-syllable adverb necessarily, the vowel-and-consonant pair ar of the third syllable receives the primary stress, and the ne of the first syllable receives the secondary stress; and the e and the r of those two syllables get filliped forward into ever, and then the dying fall of that adverb is echoed dyingly by over. Ever has morphed into over, of course, with nothing more than the substitution of an o for an e."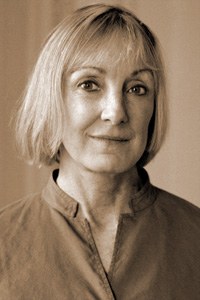 Unlike Lutz, I don't see that Williams's six-word, fifteen-syllable declaration is, in itself, remarkable. It could quite easily have been an offhand remark made by one veteran officer, who understands the long-lasting effects of accidents, to another: "A shame isn't it? An accident isn't necessarily ever over." It would sound even more natural coming from a psychologist. What's missing here and in the other examples Lutz gives is context, and that's because Lutz insists that writing comes down not to sentences or even words, but to letters. Yet it's hard to deny that the context of a sentence, not only the surrounding paragraph and paragraphs, but also where it appears in the story, can make a huge difference.
Let's nonetheless look at the sibilance that has Lutz doing backflips and cartwheels: Why would it be meaningful? If we're talking about car accidents or some other type of misfortune (and we can't know because there's no context), why would be looking for sibilance? If our subject were a snake in paradise, the sibilance starts to sound less than incidental; it makes sense. But if this is a car accident (or some other equally violent mishap), it's not soft or ess-like. Colliding cars boom, thunder, upend calm. I'd expect explosive vowel sounds and coin-hard consonants; a cracked cranium would be more in keeping with mashed-up machinery measured in tonnage. Accidents cause dents — in fenders, in faces. They twist steel, break bone, crimp ribs. In Lutz's world it makes sense to choose steel over metal because the st that ends twist reverberates in the first two letters of steel (hopefully the car wasn't aluminum). Break bone gives us a little alliteration, and although crimp doesn't really have the right resonance (three rs in my last five words)—crunch, snap, crush, etc. are more like it — it snags some assonance. (Snag over provides to grab some assonance extra, plus the s in snag lines up with the slew of esses that follow.)
Phonetics aside, if we look at the actual words of the sentence, doesn't necessarily stick out as something clinical, almost legal? With no context, it's hard to say what kind of fit it is, but I'd drop the s sounds in a second for a stronger sentence. The interrogative Is an accident ever over? might be better, might be a little more resonant, since it leaves the conclusion up to the reader — particularly when we're talking about the last line in a tale. In its current form it's prescriptive; that is, the writer is telling us what to think/feel. The prescriptive is close cousin to the didactic and best avoided if at all possible.
So we return to Lutz's thesis, that the sounds of letters composing words—not their meanings or the images they comprise — take precedence over everything but the subject matter of the writing. The arbitrary phonetics built into words beats out such basics as characterization and dialogue, whether tinny and stilted or fluid and natural. Not to mention plotting and narrative structure. Even on lesser levels Lutz's argument ignores impressive imagery (that isn't simply sonorous), memorable metaphors, original phrasemaking free of aural ambitions, and — among still other elements — the overall rhythm of the writing. Instead authors are urged to figure out how to repeat arrangements of letters.
When Albert Goldbarth wants to capture the tenor of "circling" in "The Hoverers," he impresses this image on us: "Think of the birds/that migrated back to Atlantis, circling the empty sea." The language is sixth-grade simple, and yet the metaphor is a miraculous fit. This is far more difficult (and far more fundamental to good writing) than sibilance or assonance or consonance or a series of similar-sounding syllables. It's also far more effective. We're likely to forget a few esses piled up next to one another — if we notice them at all — but that's hardly the case with Goldbarth's image. It makes the reader think and feel at the same time: We feel the sense of loss; we think about the inbuilt guidance system gifted to migratory birds that brings them back to land no longer there. It's almost like stepping into someone else's dream, almost as if we too had encountered the dispossessed and intuited their disbelief.
All things considered, Lutz's essay and its arguments are largely superfluous. For one thing, what Lish (according to Lutz) calls consecution has been part of English prose at least since Shakespeare's time ("From forth the fatal loins of these two foes; A pair of star-cross'd lovers take their life"). And it's been practiced in America at least since the time of Poe and Melville. Here's a little of Poe's sound play from "The Pit and the Pendulum": "In their voracity the vermin frequently fastened their sharp fangs in my fingers …" From my final year as an undergrad, I recall a Lutz-like student who swooned over Melville's use of sibilance and other ear-aimed special effects when describing the sea in Moby-Dick. My classmate is hardly alone; papers have been penned on Melville's attachment to the aural, particularly in that novel. By the time we get to post–World War II prose, we find plenty of authors who never attended a Lish lecture paying attention to a poetics of sound. I went to my bookshelf and randomly plucked from it a trade paperback—Truman Capote's In Cold Blood. I found this on the first page: "After rain, or when snowfalls thaw, the streets, unnamed, unshaded, unpaved, turn from the thickest dust into the direst mud." Snowfalls don't really thaw though snow and ice do; obviously Capote wanted the assonance (not to mention those three un-words in a row). He also balanced the last phrase with two est-ending superlatives and two short U's, mud and dust. Or have a look at John Updike's Rabbit, Run (page 9 of the mass market paperback): "His big suede shoes skim in thumps above the skittering litter of alley gravel." Quite a bit of alliteration, consonance, assonance, and even a slant rhyme. And then there's this nine pages later: "an unwanted wealth of weeds, waxy green wands and milky pods of silk seeds and airy yellow heads almost liquid with pollen." You get the idea. If you pick up any good stylist –William Gass, Paul West, Jane Anne Phillips, Guy Davenport, Marilynne Robinson — and look for letters linking up, you likely won't be disappointed.
While sound is certainly important, and language in the proper hands has its own music, I don't think syllabic harmonies are the foundation of good prose. Sounds slide into silence soon after being spoken — sooner when stated inwardly to the self — but images have an afterlife; they haunt. "The Sentence is a Lonely Place" focuses on phonetic particulars all best learned after the basics have been mastered, which is much more difficult than it sounds. Before we start breaking the rules, we shouldn't merely know them; we should know — as with math formulae — how to derive them. Lutz is touting too highly a finishing touch; he's mistaking a few floral dabs of icing for the cake.
---
Vince Czyz is the author of The Christos Mosaic, a novel, and Adrift in a Vanishing City, a collection of short fiction. He is the recipient of the Faulkner Prize for Short Fiction and two NJ Arts Council fellowships. The 2011 Capote Fellow, his work has appeared in many publications, including New England Review, Shenandoah, AGNI, The Massachusetts Review, Georgetown Review, Quiddity, Tampa Review, Boston Review, and Louisiana Literature.