By Caldwell Titcomb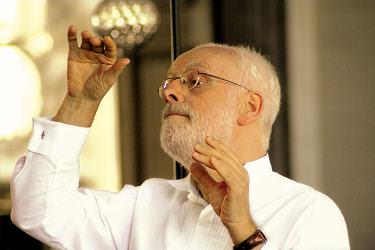 Jan. 6,7,8,9,12: The Boston Symphony is led by Ton Koopman (b. 1944), Dutch keyboardist, conductor, and specialist in early music, knighted in 2003 in the Netherlands. With a bow to Haydn, the bicentennial of whose death occurred in 2009, there are two works: Symphony No. 98 in B-flat Major (1792), and Cello Concerto No. 1 in C-Major (lost until the 1960s). Collaborating in the latter is the greatest living cellist (and Boston resident), Yo-Yo Ma. Also on the program are the Symphony in G (Wq. 183:4) by C.P.E. Bach (son of J.S. Bach) and Schubert's "Unfinished" Symphony. Jan. 6 at 7:30; Jan. 8 at 1:30; Jan.7,9,12 at 8:00. Symphony Hall.
Jan 8: Pianist Emanuel Ax devotes his Celebrity Series recital to Chopin and Schumann, both of whom were born 200 years ago in 1810. Chopin is represented by the "Polonaise-Fantaisie" in A-Flat, the "Andante Spianato and Grande Polonaise" along with a half-dozen Mazurkas. From Schumann we get the "Phantasiestücke" (Op. 12) and the three-movement "Phantasie in C-Major" (Op. 17), the composer's greatest writing for the piano. Jordan Hall at 8:00.
Jan. 9: The Boston Chamber Music Society, under the artistic direction of Marcus Thompson, offers the late Andrew Imbrie's "Serenade for Flute, Viola and Piano" (1952); Libby Larsen's "Black Birds, Red Hills," inspired by six Georgia O'Keeffe paintings; George Crumb's "Eleven Echoes of Autumn (1966); and the Piano Trio in A-Minor (1914) by Maurice Ravel. MIT's Kresge Auditorium, 8:00 p.m.
Jan. 15: The Cantata Singers, under David Hoose, continues its seasonal spotlight on Heinrich Schütz (1585-1672), the greatest German composer before Bach, with his "So fahr ich hin" (1648) and "Psalm 116 (1616). Strongly influenced by him has been Boston's John Harbison, whose "My Little Children, Let Us Not Love in Word" (2004) and "We Do Not Live to Ourselves" (2002) will be performed. Rounding out the concert is the last of three versions of the atmospheric Requiem (1947) by Maurice Duruflé (1902-1986), modeled on the sublime Requiem of Gabriel Fauré. First Church in Cambridge, 11 Garden Street at 8:00 p.m.
Jan. 16: The Harlem Gospel Choir is featured in "A Joyful Noise Concert," honoring the legacy of the Rev. Martin Luther King Jr., presented by the Cambridge Multicultural Arts Center. Sanders Theatre, 7:30 p.m. Tickets available at the Harvard Box Office in Holyoke Center, Harvard Square.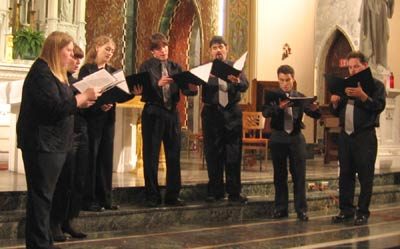 Jan. 16,17: Exsultemus is a vocal group specializing in early music. It will present a program of settings of the "Lamentations of Jeremiah" by Bermudez, Brumel, Ferrabosco, Palestrina, and White – along with La Rue's "Considera Israel" and Andrea Gabrieli's déploration for the death of Adrian Willaert. Jan. 16: University Lutheran Church, 66 Winthrop Street in Harvard Square at 8:00; Jan. 17: First Lutheran Church of Boston, 299 Berkeley Street in Boston's Back Bay at 3:00 p.m.
Jan. 21,22,23: Sir Colin Davis will lead the Boston Symphony Orchestra in the American premiere of the "St. John Passion" (2008) by the Scottish composer James MacMillan (b. 1959), who was appointed a CBE by the Queen in 2004. The singers are baritone Christopher Maltman and the Tanglewood Festival Chorus. The 90-minute work is divided into ten sections, the last being a purely orchestral commentary on the preceding nine. A co-commission of the BSO, it is dedicated to conductor Davis. Symphony Hall at 8:00 each evening.
Jan 22: The Boston Modern Orchestra Project, under Gil Rose, presents a program entitled "Band in Boston," which emphasizes wind instruments. Wayne Peterson's "And the Winds Shall Blow" (1994) is a fantasy for winds, percussion, and the PRISM Quartet (a saxophone ensemble). Harold Meltzer's "Privacy" is a concerto for winds, brass, percussion and solo pianist (the noted Ursula Oppens, Harvard '65, who premiered the work in Los Angeles). Igor Stravinsky's "Symphonies of Wind Instruments" (1921) was dedicated to the memory of Debussy. "The Power of Rome and the Christian Heart" (1948) was the final work for band by the Australian-born composer Percy Grainger, who had been a bandsman in the U.S. Army during World War I. "Recoil" (2004) by Pulitzer-winning Joseph Schwantner calls for saxophone and euphonium along with a large percussion section including amplified piano. Jordan Hall at 8:00. (There will be a pre-concert talk at 7:00).
Jan. 24: The King's Chapel Choir and soloists, under Heinrich Christensen's direction, offer "A Celebration of Psalms" with works by Gibbons, Mendelssohn, Poulenc, and Woodman, along with premieres by Christopher Hoh, Yakov Gubanov, and Graham Ramsay. King's Chapel, 58 Tremont Street, Boston at 5:00 p.m. (Note the time.)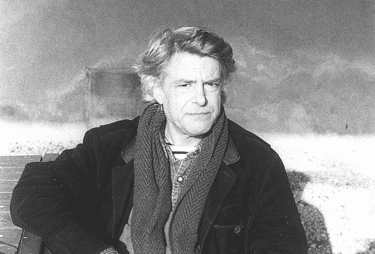 Jan. 26,30: The Ludovico Ensemble, founded in 2002 and now in its seventh season as Ensemble-in-Residence at the Boston Conservatory, presents four Roman Garnett Series concerts – two on each day. Tuesday at 6:00: Featured work is "Recitations" by the Greek composer Georges Aperghis (b. 1945), with soprano Jennifer Ashe. Tuesday at 8:00: "Aspern Suite" by the Sicilian composer Salvatore Sciarrino (b. 1947), with soprano Aliana de la Guardia. Saturday at 5:00: selections from the late Karlheinz Stockhausen's eighteen "Klavierstücke," written at various times between 1952 and 1999. Saturday at 8:00: "Strange and Sacred Noise" (1991-97), composed for percussion quartet by John Luther Adams (b. 1953) [not to be confused with the Pulitzer-winning John [C.] Adams (b. 1947)]. All concerts at Seuilly Hall, Boston Conservatory, 8 The Fenway, Boston.
Jan. 27: ALEA III, the contemporary music ensemble in residence at Boston University, offers a free concert of music by young composers from around the world, especially written for ALEA III. With Iakovos Konitopoulos conducting, the composers are Graham Dixon, Aaron Krerowicz, Lina Tonia, Eun Young Lee, Antonis Anestis, Sunggone Hwang, Mohammed Fairouz, and Miles Bergsma. Tsai Performance Center, 855 Commonwealth Avenue, at 7:30 p.m.
Jan. 29: Distinguished Japanese organist Makiko Hayashima, who won a prestigious prize during ten years in Paris, and who has premiered and commissioned numerous organ works, will make her first U.S. appearance in a program of music by Jacques Boyvin, Nicolas de Grigny, André Isoir, J.S. Bach, and contemporary Japanese composer Yui Kakinuma (b. 1961). Old West Church, 131 Cambridge Street, Boston, at 8:00.
Jan. 30: The medieval music ensemble Sequentia, sponsored by the Boston Early Music Festival, presents a performance entitled "The Rheingold Curse: A Germanic Saga of Greed and Revenge from the Medieval Icelandic Edda," directed by Benjamin Bagby. This is Bagby's reconstruction of the oldest known version of the tale that formed the basis of Richard Wagner's "Ring des Nibelungen" cycle. The performers are three singers and two instrumentalists. The production, hailed in Seattle as "fiercely dramatic" and "thrilling," heads from here to a New York appearance on Feb. 2. Sanders Theatre, Harvard University, at 8:00. (Bagby will give a pre-concert talk at 7:00.)