The beginning of a not-bad fall film season in New England, with some Woody Allen classics, an Iranian melodrama among the youth set, an appearance by a legendary, Japanese, experimental film maker, and a couple of high-grade action flicks.
By Maraithe Thomas
Just as many of us begin to settle back into routines, relax with cooler weather, and unwind from what was for many a tumultuous summer (hurricanes, tornadoes, earthquakes!?) this month's films seem to follow that same steadying routine. Is art imitating life? We'll see.
Either way, this month you can cozy up with some Woody Allen classics, some Iranian melodrama and high-grade action flicks. So, just because you couldn't get tickets to see Crispin Glover at the Brattle this month (I didn't either), fret not—there's a lot going on in September as a rather sparse summer winds down (up?) into what should be an exciting fall in film.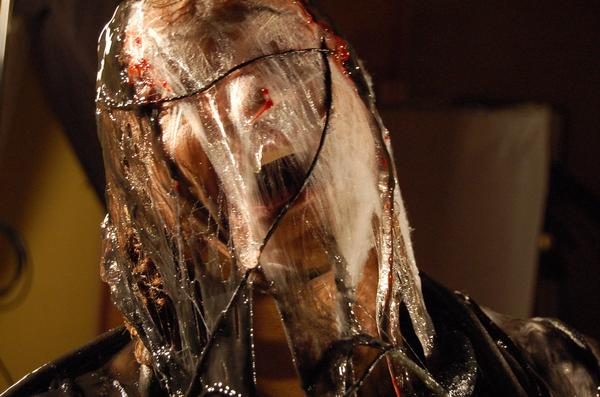 Contagion. Directed by Steven Soderbergh. Wide realease, September 9.
Steven Soderbergh's Contagion might just be the perfect movie to transition from summer to fall; it has that summer blockbuster feel to it (an international team of doctors working for the CDC to deal with an outbreak of a deadly disease)—but wait! Is that Marion Cotillard and Kate Winslet? It is! So it must be good, right? My reasoning follows: There are some actors who you tend to trust to pick good roles, and Cotillard and Winslet are two of this kind, so I trust this movie to be good. If it's not, it still looks like it'll be a lot of fun to watch a team of the best-looking doctors in history run around trying to save the world.
The Neurotic Genius of Woody Allen. At the Brattle Theatre, September 5–16.
On the heels of his very charming, very successful Midnight in Paris (it's still playing in Boston in case you missed it), Woody Allen is getting his own little tribute at the Brattle as they present The Neurotic Genius of Woody Allen. Of course the big and most quintessentially Woody Allen night will be Manhattan/Annie Hall double feature, but there's bound to be a film you haven't seen in Allen's oeuvre that spans nearly 50 years. More double features include Crimes and Misdemeanors/Hannah and her Sisters (Michael Caine alert!), Zelig/ Purple Rose of Cairo, as well as single features of Match Point and Radio Days. See brattlefilm.org for the schedule.
Circumstance. Directed and written by Maryam Keshavarz. At the Coolidge Corner Theater , September 9.
For indie new releases, Circumstance opens early this month at the Coolidge. The Audience Award winner at this year's Sundance Film Festival, the film is a coming-of-age story that delves into the underground, modern, Iranian youth culture. Maryam Keshavarz's debut film touts sex, illicit drugs, evasion, and romance (rebellion!).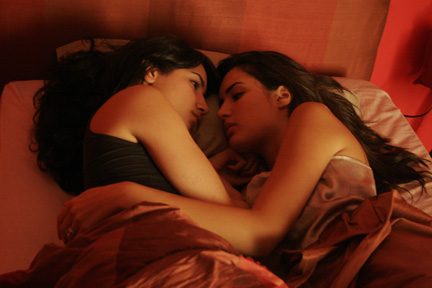 Straw Dogs. Directed by Rod Lurie. Wide release, September 16.
In new releases that aren't actually new releases but remakes of classic movies, we have Straw Dogs, which opens mid-month and attempts to revamp the 1971 thriller of the same name. Maybe you've seen the poster? It looks a lot like an old, iconic poster for this great movie called Straw Dogs except Dustin Hoffman's face is missing and the glasses aren't as cool. Anyway, the movie is about a screenwriter (James Marsden) who moves from L.A. to the South with his wife (Kate Bosworth). Tensions start to rise every which way and violence ensues.
The Visionary Films of Tashio Matsumoto. At the Harvard Film Archive, September 18 and 19, $12.
For lovers of Japanese cinema, the Harvard Film Archive is celebrating The Visionary Films of Tashio Matsumoto with two nights of the experimental director's work. Matsumoto will attend both screenings in person to discuss the films (Funeral Parade of Roses, a full-length feature, on Sunday, and six short films on Monday). A conversation with film historian Go Hirasawa will follow.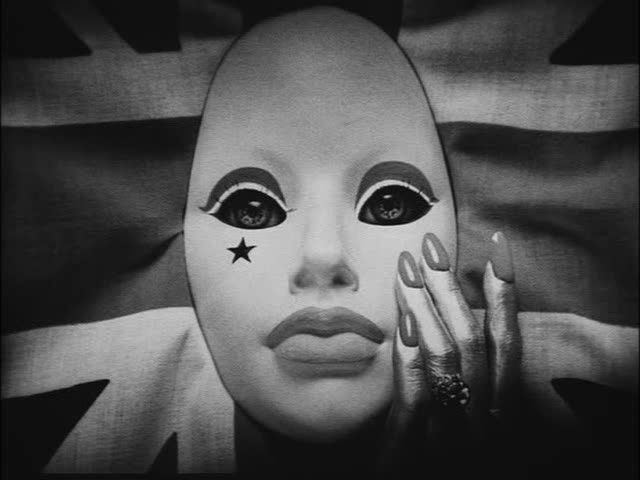 What's Your Number? Directed by Mark Mylod. Wide release, September 30.
If you live in Boston and haven't heard of the soon-to-be-released What's Your Number? starring Anna Faris and Chris Evans, you at least probably dealt with some traffic headaches because of it. The film was shot almost entirely in the Hub, including spots the Financial District, Boston Common, the North End, and Southie. Finally, the fruits of your suffering will be released for all to see! What's Your Number (let's call it the anti-Departed) is a romantic comedy about a woman who calls her last 20 ex-boyfriends in the hopes that she'll find "the one." She enlists the help of her neighbor (Evans) in exchange for helping him avoid some of his exes. Will Faris's character find her true love? Will Chris become MORE than just a neighbor? See this movie to answer these burning questions and more (plus, maybe you'll see someone or a location you know!)