Disaster can come in many forms. Whether it's a hurricane, an earthquake, or an MTV award show, we don't like them. Luckily, there's a lot of great music coming to New England this September; the disasters can stay away. Here are the picks in pop music for the month.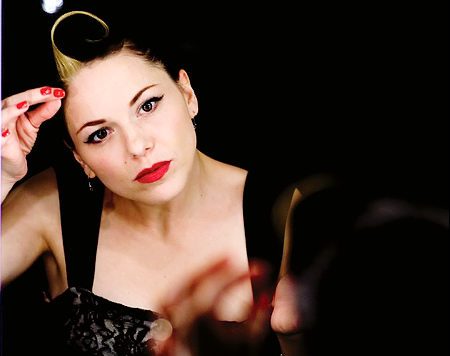 By Thomas Samph.
Despite their name, Bombay Bicycle Club has nothing to do with Bombay or Bicycle Clubs. They're actually from Crouch End, London, and they play rock music. With their new album, A Different Kind of Fix, released at the end of August, Bombay Bicycle Club shows that they shed styles like Lil Wayne sheds his clothes. They just keep coming off. When Bombay Bicycle Club cruised onto the Indie rock highway in 2009 with their album I Had the Blues But I Shook Them Loose, they played us upbeat drums, guitar, bass, and vocals. Then in 2010, they went off road into the forest with Flaws, a beautiful foray into folk music. With their latest album, they seem to be heading back to the highway, and they've documented their trip with the music video for the song "Shuffle." Watch the progression:
---
Lady Gaga can get away with recreating birth and wearing a third eyeball on her chin in music videos, but it's easy for other bands to drop the ball when it comes to being weird on film. A case in point is Empire of the Sun. Even though their 2009 hit, Walking on a Dream, had bars and clubs dancing along, their videos leave you wondering if that dream they're walking on wasn't drug induced (See Standing on the Shore). Still, an Empire of the Sun live show is the only place you can catch the "swordfish girls" in action and relive memories of the Power Rangers TV show.
---
Toro y Moi. At Paradise Rock Club, September 16.
You only have to listen to one track from the band Toro y Moi, brainchild of Chazwick Bundick, to start seeing the world through rose-colored glasses and a Polaroid photograph frame. But given the plethora of music that Bundick has produced—six EPs, several studio albums, demos, and remixes—it's been blogger bliss to define his genre: chillwave, techno-pop, psychedelic techno electronic pop chill . . . the exhausting list goes on. That's all of little importance to Chaz, as he's affectionately called. The man embodies his music. Listening to Toro y Moi is like hearing the soft spoken ambience of a hipster teddy bear serenading a record player spinning non-stop 70s and 80s hits. Who said Teddy Ruxpin went out of style?
---
Imelda May. At Paradise Rock Club, September 29.
When Wanda Jackson crashed Elvis's guys-only, Rockabilly party in the 50s to become known as the Queen of Rockabilly, she never could have known she was paving the way for another badass, female, rockabilly star by the name of Imelda May. Though May and Jackson both sing with heart and soul fueled by rock and roll, May has pioneered a style of her own. She's rarely seen without her patent leather, monster heels, blond-streaked hair bump, and gold hoops. Plus, May's version of rockabilly comes with a trans-atlantic flair that only surfaces when she whips out her bodhran on stage and greets her audience in a heavy Irish accent. This summer she's made a tour of the late night shows with appearances on Conan O'Brien and Jay Leno to promote her the latest of the three studio albums, Mayhem.
---
Additional Listings
The Weepies – September 1 – Wilbur Theatre
TV On the Radio, Broken Social Scene – September 6 – Bank of America Pavilion
Peter Bjorn & John – September 7 – House of Blues
Two Door Cinema Club, Bombay Bicycle Club – September 8 – Royale
Dropkick Murphys, Mighty Mighty Bosstones – September 8 – Fenway Park
The National, Yo La Tengo – September 9 – Bank of America Pavilion
Empire of the Sun – September 11 – House of Blues
Matt Pond PA – September 14 – Brighton Music Hall
Blondie – September 14 – Wilbur Theatre
Japandroids – September 15 – Middle East Upstairs
New England Pop Festival – September 15–17 – The Rosebud
Widespread Panic – September 15 – Orpheum Theatre
Toro y moi – September 16 – Paradise Rock Club
Ten Out of Tenn – September 18 – Brighton Music Hall
Clap Your Hands Say Yeah – September 19 – Paradise Rock Club
Wilco – September 20 – Citi Performing Arts Center
Enrique Iglesias – September 22 – TD Garden
Mason Jennings – September 23 – Paradise Rock Club
Tapes 'n Tapes – September 23 – Brighton Music Hall
Colbie Callait – September 23 – House of Blues
The Shins – September 24 – Paradise Rock Club
Mates of State – September 26 – Royale
Steely Dan – September 28 – Citi Performing Arts Centre
Foster the People – September 29 – House of Blues
Imelda May – September 29 – Paradise Rock Club
Toubab Krewe – September 30 – Brighton Music Hall
Ben Harper – September 30 – House of Blues