By Paul Robicheau
Jeff Beck didn't play the fastest runs but wielded dynamic emotion in every deftly spaced note — and didn't even use a pick.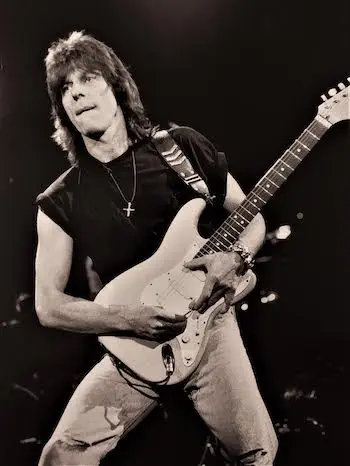 Jeff Beck's electric guitar could hum, growl, and squeal like the American hot rods he favored as a car fanatic, flashing greasy precision and sputtering attitude. It was an unmistakable sound and inspiration to guitarists and music fans around the world, now stilled by Beck's sudden death by bacterial meningitis at age 78.
Beck was the least recognized but most innovative member of the British blues-rock guitar triumvirate — with Eric Clapton and Jimmy Page — that rotated through the Yardbirds. Clapton forged the power trio Cream and Derek & the Dominos en route to a mainstream solo career, while Page became the architect and producer of Led Zeppelin — though the Jeff Beck Group with Rod Stewart laid a blueprint for Zeppelin before Beck followed his maverick path to mostly singer-less pastures.
In the past few decades, however, when it came to letting an electric guitar do the singing with virtuoso bravado, the still-vital Beck had it over his more famous peers. He didn't play the fastest runs but wielded dynamic emotion in every deftly spaced note — and didn't even use a pick. Beck plucked and brushed the strings with his thumb while keeping fingers close to his Fender Stratocaster's whammy bar to stretch its sonic palette. Apart from Jimi Hendrix and Eddie Van Halen, Beck stood alone with his idiosyncratic technical prowess, effortless in the process.
Inspired by Les Paul, Cliff Gallup, and Buddy Guy, Beck made his first noise with the Yardbirds in the mid-'60s, lending a psychedelic edge to Eastern-toned hits "Heart Full of Soul" and "Over Under Sideways Down," and attacking an amp and busting up his guitar onstage in the film Blow Up. He deserved more recognition for his gritty 1968 debut Truth, which introduced his group with Stewart and future Rolling Stone Ronnie Wood, and dug into blues covers including "You Shook Me" (recast by Zeppelin on its own debut that year). Truth also gave a home to the ambitious "Beck's Bolero," recorded in 1966 with Beck's boyhood friend Page and future Zeppelin bassist John Paul Jones as well as the Who's Keith Moon.
However, in keeping with his unorthodox instincts, Beck secured his biggest chart success with the stylistic shift of 1975's instrumental, George Martin- produced Blow by Blow. That album featured keyboardist Max Middleton, who encouraged Beck's shift toward jazz and funk fusion, and its many highlights including a wah-wah vocalization of the Beatles' "She's a Woman" and the impressionistic jewel "Cause We've Ended as Lovers," a transformed Stevie Wonder tune. Beck added a delicate take on Charles Mingus's "Goodbye Pork Pie Hat" on the 1976 follow-up Wired, which took a heavier overall approach with keyboardist Jan Hammer from the Mahavishnu Orchestra, notably on their guitar/synth drag-race "Blue Wind."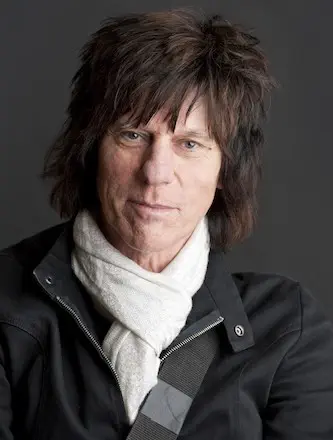 While his guitar was usually up front, making his presence known, Beck was always poised to share the stage with other impeccable talents on their instruments. His drummers included Carmine Appice, Terry Bozzio and Vinny Colaiuta, and in later years, Beck regularly showcased women in his bands, including Michael Jackson guitarist Jennifer Batten and the prodigious bassist Tal Wilkenfeld. In 1989, Beck undertook a joint tour with Texas bluesman Stevie Ray Vaughan, that era's closest challenger as a post-Hendrix guitar firebrand, though Vaughan — who died a year later — clearly deferred to Beck in a closing duel at the Worcester Centrum.
The mercurial Beck recorded and toured sporadically with another 10 albums in his last 45 years as a solo artist, while continuing his turns as a session player. He graced Wonder's 1972 Talking Book deep cut "Lookin' for Another Pure Love" with a solo of rare distortion-free tone, lifted Jon Bon Jovi's "Blaze of Glory," and colors Ozzy Osbourne's new "Patient Number 9." He also recorded with Donovan, Buddy Guy, Mick Jagger, Kate Bush, Tina Turner, ZZ Top, Roger Waters, and Stewart, whom he collaborated with on a sterling cover of Curtis Mayfield's "People Get Ready."
I caught Beck live several times and met him once in 1999 backstage at Boston's Orpheum Theatre, where I found him quietly friendly and humble after he'd just devastated the stage with sonic paintings that included his audacious cover of "A Day in the Life." My last show was at the Blue Hills Bank Pavilion in 2018, a classic-rock bill with Paul Rodgers and Ann Wilson, where Beck stalked the stage as usual in his wild mod hairstyle and sunglasses, his sound and aura intact. I passed on his last Boston appearance a few months ago at the MGM Music Hall at Fenway with his latest collaborator Johnny Depp in support of their schizophrenic 18 (at least one could credit movie star Depp for helping Beck sell out the 5,000-seat venue).
As Rod Stewart said this week in tribute, "Beck was on another planet." Luckily, for those with ears to history, we got to share his orbit.
"Stroll On" ("Train Kept A-Rollin'") with the Yardbirds (including Jimmy Page on second guitar) in the film Blow Up:
"Cause We've Ended as Lovers," live at Eric Clapton's 2007 Crossroads Festival (with Vinny Colaiuta and Tal Wilkenfeld):

---
Paul Robicheau served more than 20 years as contributing editor for music at the Improper Bostonian in addition to writing and photography for the Boston Globe, Rolling Stone, and many other publications. He was also the founding arts editor of Boston Metro.