As the age of Covid-19 finally wanes, Arts Fuse critics supply a guide to film, dance, visual art, theater, author readings, and music. Please check with venues when uncertain whether the event is available by streaming or is in person. More offerings will be added as they come in.
Film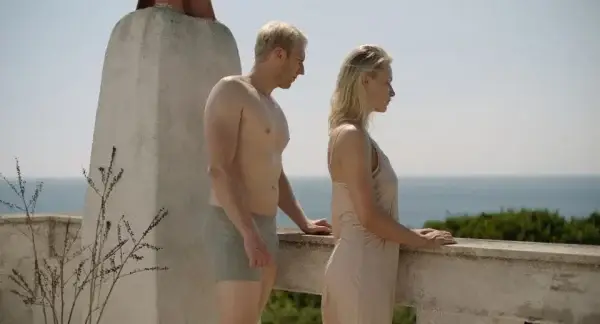 Silent Land
The Majestic 7, 81 Arsenal Yards Blvd, Watertown, MA
May 16 at 7 p.m.
The final entry in the Belmont World Film Series is this stunning film. As in 2014's Force Majeure, the consequences of a wrong-headed, impulsive decision alter the vacation and lives of a family. In this case, a very blond Polish couple is spending leisure time (and sexing it up) on an island in Italy. Aga Woszczyńska's foreboding camera slowly creeps across silent spaces, charging the atmosphere with emotional tension. The sea below crashes against the rocky cliffs of this cloistered retreat, which stands gated against the world. But fate intervenes and the cracks in the couple's privileged lives begin to show.
Nuclear Family
Brattle Theater, Cambridge
May 16 at 7 p.m.
This is the final Docyard presentation before the series takes a hiatus. The film, via a family road trip, maps the sites of former Cold War nuclear silos as it makes connections to the history of Native American resistance to colonization and the US government's brutal extermination and removal policies. Skype Q&A with directors Erin and Travis Wilkerson will follow the screening
The Automat
Coolidge Corner Theater, Brookline
Now playing through May 17
Director Lisa Hurwitz's documentary is about the chain of elegant deco-style cafeteria restaurants (now gone) that was part of New York life for half a century. The film's main spokesman, Mel Brooks,  entertains mightily with observations about the Horn & Hardart automat chain's importance in his life. He even composed a song for the film, which he sings himself, accompanied by a full orchestra.  There are tales of hanging out in automats from New Yorkers such as Colin Powell, former Philadelphia mayor Wilson Goode, and Ruth Bader Ginsburg. They hail the restaurant chain's diversity. Elliot Gould and Carl Reiner supply anecdotes spiffed up with animations. Architects talk about the evolution of the chain's unique interior design; we also get the inside scoop on the Horn & Hardart marketing campaign: "Less Work for Mother" and "We're Good, Not Fancy." A smorgasbord of great memories for anyone who grew up near New York in the '60s. (Fuse critic Gerald Peary disagrees.)
Martha's Vineyard Film Festival
May 18 – 22
More than 50 films will be screened in a three-day immersion — plus panel discussions and organic meals. A contiguous free children's film festival is scheduled for the Chilmark Library.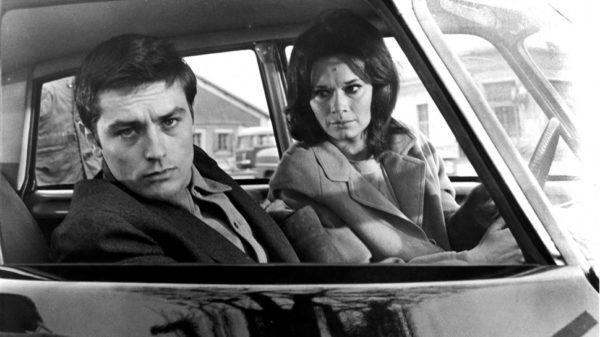 The Unvanquished (or Have I the Right to Kill)
Harvard Film Archives, Cambridge
May 20 at 7 p.m.
Shot in glorious black-and-white by Claude Renoir, this politically charged film noir (from 1964) could easily be the best of Alain Delon's early performances. Cast in the other key role, Lea Massari (the charismatic mother in Louis Malle's Murmur of the Heart) has rarely been more appealing. Delon plays a soldier involved in an extreme right-wing militia just before the end of the Algerian War. The film was banned for almost half a century after its initial release.
il buco
Brattle Theater, Cambridge
May 20 -23
Director Michelangelo Frammartino recreates the 1961 discovery of Italy's Bifurto Abyss — Europe's deepest cave. A team of intrepid speleologists rappel into the earth, using crude helmet lanterns and flaming torches to light their path. Casting real speleologists, the director meticulously details the exploration of this seemingly bottomless cave, which is filled with startling wonder and beauty. He himself spent hours inside, using cameras with extended fiber optic cables.
Picks of the Week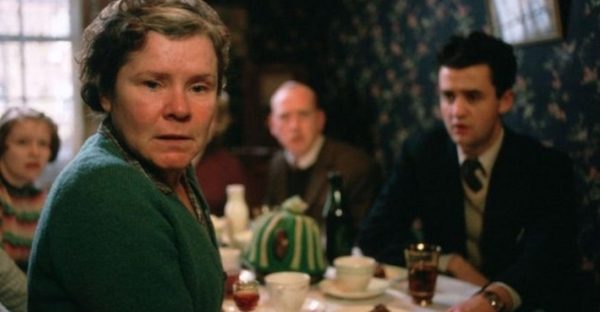 Vera Drake (2004)
Amazon and AppleTV ($2.99)
One Sings, the Other Doesn't (1977)
HBO Max and Criterion
With a Roe v Wade reversal threatening the right of millions of women to plan their families, it would be informative to revisit some recent films that depict the human cost of banning abortion: Cristian Mungiu's 4 Months, 3 Weeks and 2 Days (2017) is set in Romania, while Eliza Hittman's achingly real Never Rarely Sometimes Always (2020) is set in New York City. Coming soon: Audrey Diwan's The Happening (2021) and the documentary The Janes (2022).
My picks are Mike Leigh's Vera Drake (2004) and Agnes Varda's One Sings, the Other Doesn't (1977). The former, the work of a master social realist, tells the story of a London housewife in the early '50s who cleans houses, cares for her friends and her invalid mother, and performs free illegal abortions for working-class women who are "in trouble." Her world is about to come to an end. It is a gorgeous recreation of a time and place with a cast that includes Imelda Staunton as Vera, with Eddie Marsan, Leslie Manville, Jim Broadbent, and Sally Hawkins.
In One Sings, the Other Doesn't Agnès Varda casts her unique spell over a feminist quasi-musical that follows the friendship of two women from 1962 through 1976. The film is magical, empowering, at times pedantic, and strongly female-centric; sisterhood, family planning, a love of children, and the right to choose are crucial themes. The cast includes Varda's own children, Rosalie and Mathieu.
— Tim Jackson
---
Memorial Day Music Festivals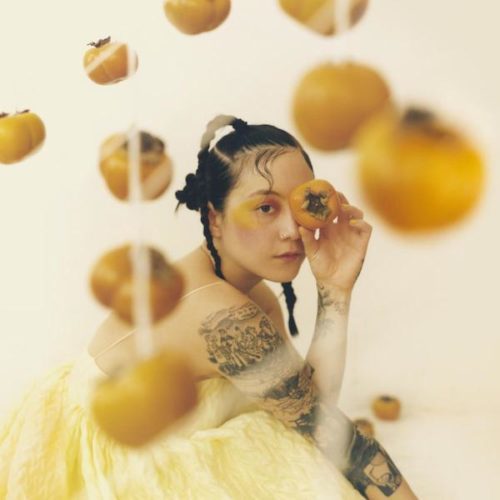 Boston Calling May 27, 28, 29
Solid Sound Festival 27, 28, 29
The music festival season kicks in with two polar-opposite options for Memorial Day Weekend, both resurrecting after pandemic delay. Boston Calling sports the biggest shebang as the three-day rock fest finally returns to Harvard University's Allston fields. For an edition heavy on the headliners, Boston Calling first lost Rage Against the Machine to rescheduling, then Foo Fighters in the wake of drummer Taylor Hawkins' death. But Nine Inch Nails steps in as a hard-hitting Friday-night complement to the next two days, capped by the Strokes and Metallica. The vast undercard mixes new and old, including Rufus du Sol, Cheap Trick, Haim, Weezer, Avril Lavigne, the Struts (primed for the larger stage), Run the Jewels, Orville Peck, King Gizzard, Glass Animals and rising jammers Goose. On the more eclectic side, Wilco's Solid Sound inhabits the field and brick courtyards of Berkshires museum MASS MoCA. Wilco's Friday slot is always themed, this time to a full live debut of new double album Cruel Country. The lineup offers less name recognition beyond Japanese Breakfast (one overlap with Boston Calling, coming off SNL the weekend before) and Sylvan Esso, as this year tilts a tad toward electro/DJs, yet spans the punk rock of Mike Watt, hip-hop of Wiki, and free jazz of Sun Ra Arkestra. It's also a place you can catch Wilco side projects, elusive eccentrics Bonnie "Prince" Billy and Terry Allen, and underground discoveries Iceage, Cut Worms and NNAMDI.
–Paul Robicheau
---
Theater
COVID PROTOCOLS: Check with specific theaters; requirements often include proof of vaccination or a negative Covid-19 rapid test. Also, companies are requiring masks at indoor performances.
Our Daughters, Like Pillars by Kirsten Greenidge. Directed by Kimberly Senior. Staged by the Huntington Theatre Company at the Huntington's Calderwood Pavilion at the BCA, 527 Tremont Street, Boston, through May 8 with digital access to the filmed performance available until May 22.
Billed as the "epic and funny saga of one whirlwind week in the life of a contemporary Black family from Boston. The story begins when Lavinia brings her sisters and mother on a much-needed family vacation. She has planned the week to the smallest detail — antiquing in the afternoons, grilled steaks for dinner, absolutely no cellphones allowed — and if Lavinia gets her way, they will stay forever. What will her sisters have to say? This script by an Obie Award-winning dramatist asks about the ties that bind us to our families. How do sisters hold each other up and hold each other back? Will togetherness split this family apart, or can it bring them together?" Arts Fuse review
A Gentleman's Guide to Love and Murder, music and lyrics by Steven Lutvak and book and lyrics by Robert L. Freedman. Directed by Spiro Veloudos with musical direction by Matthew Stern and choreography by Larry Sousa. Staged by the Lyric Stage Company, 140 Clarendon Street, 2nd Floor, Boston, through May 22.
The Tony Award-winning musical comes to Boston: "Charming and ambitious, Monty Navarro is in line for an earldom in the lofty D'Ysquith family. Eighth in line, that is. With a few tricks up his sleeve, he plots to speed up the line of succession all the while juggling the affections of two beautiful women, dodging suspicions, and relying on fortunate twists of fate. Neil A. Casey brings to life all eight members of the D'Ysquith family including a pious clergyman, a pompous bodybuilder, an aging actress, and a misguided philanthropist."
The Inheritance by Matthew López. Directed by Paul Daigneault. Produced by Speakeasy Stage Company, this two-part drama (Part I and Part II will be in rep) will run at the Stanford Calderwood Pavilion at the Boston Center for the Arts, 527 Tremont Street, Boston, through June 11.
Interweaving lives and spanning generations, this 2020 Tony Award Winner for Best Play transposes E. M. Forster's novel Howard's End to 21st-century New York for a look at three generations of gay men attempting to forge a future for themselves amid a turbulent and changing America. A generation after the peak of the AIDS crisis, what is it like to be a young gay man in New York? What is the legacy left to them by previous generations? And what do they owe the future and each other?
The Bomb-itty of Errors by Jordan Allen-Dutton, Jason Catalano, Gregory J. Qaiyum, Jeffrey Qaiyum & Erik Weiner. Directed by Christopher V. Edwards. Staged by Actors' Shakespeare Project at the Charlestown Working Theatre, Charlestown, May 25 through June 26.
"4 actors playing multiple characters + a live DJ on stage = a musical, ad-rap-tation of Shakespeare's The Comedy of Errors. Quadruplets separated at birth are caught up in a comical identity crisis with a rhythmic spin."
Natasha, Pierre, and The Great Comet of 1812. Music, Lyrics, and Book by Dave Malloy. Adapted from War and Peace by Leo Tolstoy. Directed by Josh Short. Staged by the The Wilbury Theatre Group, 475 Valley Street, Providence, May 25 through June 19.
"An electropop opera based on a scandalous slice of Leo Tolstoy's War and Peace, from award-winning composer Dave Malloy." "Natasha is a beautiful ingénue visiting Moscow while she waits for her beloved fiancée Andrey to return from the war. In a moment of indiscretion, she is seduced by the dashing (but already married) Anatole and her position in society is ruined. Her only hope lies with Pierre, the lonely outsider whose love and compassion for Natasha may be the key to her redemption… and to the renewal of his own soul."
Black Super Hero Magic Mama by Inda Craig-Galván. Directed by Monica White Ndounou. Presented in collaboration with Company One Theatre, Boston Public Library, and Boston Comics in Color Festival at Rabb Hall, located on the lower level of the Boston Public Library's Boylston Street Building at the Central Library in Copley Square, through May 21.
"In all the books that Sabrina Jackson reads to her son Tramarion, tragedy's just an origin story, something to propel the heroes into wondrous new worlds. When tragedy strikes in her own life, Sabrina launches herself into a fantastical, technicolor universe where she gets to be the hero. A high-flying adventure that refuses to be held down by the gravity at its core."
The Approach by Mark O'Rowe. Directed by Mark Farrell and Tina Packer. Staged by Shakespeare & Company at the Elayne P. Bernstein Theatre, Lenox, through May 29.
"A play about being human, an exploration of betrayal, and an appeal to listen before it's too late, the script follows the story of Anna, Cora, and Denise as they converse over coffee about their shared childhoods and burgeoning middle-age, with much left unspoken."
Ain't Misbehavin' conceived by Richard Maltby Jr. and Murray Horwitz. Musical adaptations, orchestrations & arrangements by Luther Henderson. Directed and choreographed by Maurice Emmanuel Parent, David Freeman Coleman, and Dan Rodriguez, co-music directors. Ilyse Robbins, co-choreographer. Produced by The Nora@Central Square Theater, The Front Porch Arts Collective, and Greater Boston Stage Company at the Central Square Theatre, 450 Massachusetts Avenue, Cambridge, through May 29.
"The Harlem Renaissance — Jazz arrives at The Cotton Club. Bessie Smith, Billie Holiday, Lena Horne, and the Dandridge Sisters shape an art form alongside men such as — Thomas "Fats" Waller." Arts Fuse review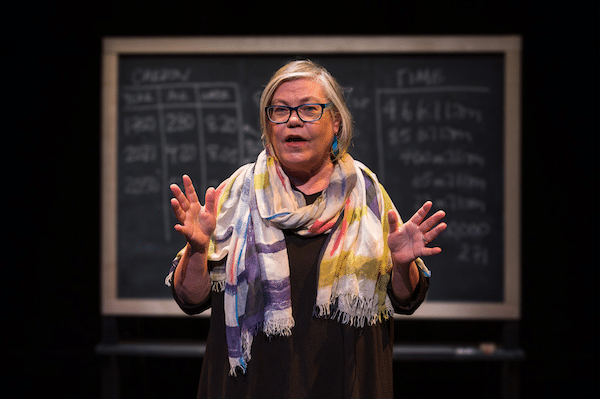 Sea Sick, written by and performed by Alanna Mitchell. Directed by Franco Boni with Ravi Jain. At the Emerson Paramount Center's Jackie Liebergott Black Box, Boston, May 11 through 22 (in person performances). May 20 at 8 p.m. (Virtual Livestream via Artsemerson.org).
"What if you learned something so important that you packed your bags and set out to tell the world? This is the story of acclaimed science journalist Alanna Mitchell's grand adventure into the ocean to learn its secrets, face its demons, and come to grips with the devastating implications of climate change that threaten our world." Arts Fuse review
Best Summer Ever, written and performed by Kevin Kling. Directed by Steven Dietz. Presented by the Merrimack Repertory Theatre, 50 East Merrimack Street, Lowell, through May 22.
An East Coast premiere: "The playwright, author, storyteller, performer, recording artist, and longtime contributor to NPR's All Things Considered tells his magical, hilarious, and tender stories through the lens of a proud Midwesterner who was born with a congenital birth defect." Kling is the recipient of the Whiting Award for American Drama and the National Storytelling Network's Circle of Excellence Award.
Fairview by Jackie Sibblies Drury. Directed by Christopher Windom. Staged by Trinity Repertory Company at 201 Washington St., Providence, May 22 through June 19.
Jackie Sibblies Drury's 2019 Pulitzer Prize-winning drama begins as a seemingly typical American family play. It's Grandma's birthday, and Beverly needs the party to be perfect. However, the Frasier family is either of no help or nonexistent. As the drama progresses, however, Beverly's plight is put into "a whole new, bright white light."

Holy and Unruly by David Beardsley. Directed by Jamie Clavet. Staged by the New World Theatre at The Hatbox Theatre, 270 Loudon Road, Concord, NH, May 27 through June 12.

"At the height of her power, Queen Elizabeth I experiences disturbing dreams, strange visions, and inexplicable moments of panic. A petition for justice from Grace O'Malley, an aristocratic Irish pirate feared from England to Africa, brings the Queen's emotional crisis to a head, prompting her to revisit choices she made in the name of power — choices no man is asked to make. When two of Europe's most powerful and charismatic women meet, they wrestle with questions still relevant today: What does it take to rule your world and what are the costs?"
Larry Spotted Crow Mann's Freedom In Season, co-produced by Double Edge Theatre and Ohketeau Cultural Center at 948 Conway Road, Ashfield, MA, May 27 through 29 at 7 p.m.
"Freedom in Season is based on Mann's great-great-great-grandfather Samuel Vickers: Union Civil War Veteran. It is a riveting and emotional account that centers around the untold story of Nipmuc men in the Civil War, dispossession of Nipmuc lands, and removal of their children.
Before each performance you are welcome to experience an exhibit created with a Nipmuc expert on Indigenous history, focusing on Mann's family history, in the Pavilion lobby. There will also be an after-performance gathering/talk directly following the performance led by guest respondents."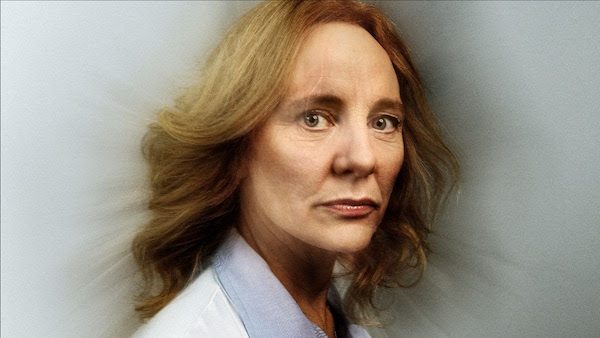 The Doctor, a version of  Arthur Schnitzler's Professor Bernhardi, adapted and directed by Robert Icke. The International Theater Amsterdam Ensemble production presented through ITALive on May 22, at 8 p.m. CEST. Available with English subtitles.
Be still my heart: an update of a 1912 drama by the great Austrian playwright Arthur Schnitzler. Director and adapter Robert Icke's take on the celebrated play: "A girl is dying in a room in a hospital. A priest wants to go in, but the girl's doctor will not allow it. So begins Schnitzler's Professor Bernhardi, from which The Doctor is adapted. For Schnitzler, the conflicts were simple to lay out: medicine versus religion, and Catholic versus Jew. Yet, in the city of today, in the online age, in a world increasingly polarized, the question of identity is a live one, multi-faceted and endlessly complicated. The Doctor thinks about identity, about groups and individuals, about the badges we choose and those we don't, and asks how we can ever answer the simplest of questions: 'Who are we?' An incident in a hospital puts everyone on edge and leads to a thriller full of racial prejudice and hidden agendas. The straightforward doctor Ruth Wolff is at the center of the crisis."
Common Ground Revisited, An adaptation of J. Anthony Lukas's Common Ground: A Turbulent Decade in the Lives of Three American Families. Conceived by Melia Bensussen and Kirsten Greenidge. Adapted by Kirsten Greenidge. Directed by Melia Bensussen. Staged by the Huntington Theatre Company at the Calderwood at the Boston Center For the Arts, 527 Tremont St., Boston, May 27 through June 26. Digital performance through July 10.
"This riveting and intricately woven world premiere play brings Boston's history to life in the 1960s and 70s, culminating in three families' experiences in court-mandated busing. Diverse in both race and class, what can these families' experiences tell us about our own time? Especially when Boston Public Schools are more segregated in 2021 than they were in 1974. Common Ground Revisited is inspired by Anthony Lukas's landmark Pulitzer Prize winning book."
1776 Music and Lyrics by Sherman Edwards. Book by Peter Stone. Based on a Concept by Sherman Edwards. Directed by Jeffrey L. Page and Diane Paulus. A co-production of the American Repertory Theater and the Roundabout Theatre Company, at the Loeb Drama Center, Cambridge, May 17 through July 24.
"They knew they would make history, but not what history would make of them. Fed up with living under the tyranny of British rule, John Adams attempts to persuade his fellow members of the Continental Congress to vote in favor of American Independence and sign the Declaration. But how much is he willing to compromise in the pursuit of freedom? And who does that freedom belong to? A.R.T. Artistic Director Diane Paulus and Jeffrey L. Page direct a new production of the Tony Award-winning musical, reexamining this pivotal moment in American history with a cast that reflects multiple representations of race, gender, and ethnicity."
— Bill Marx
---
Visual Arts
As the habitats of coyote, foxes, turkeys, raccoons, and even bears extend into leafy suburban neighborhoods and rural town backyards, we often hear warnings not to breed the animals. Artist Dana Sherwood, who lives in New York's Hudson Valley, evidentially didn't get the memo. Instead, she carefully researches the food preferences and natural diets of her wild animal neighbors and prepares elaborate nocturnal banquets for them, filming the results.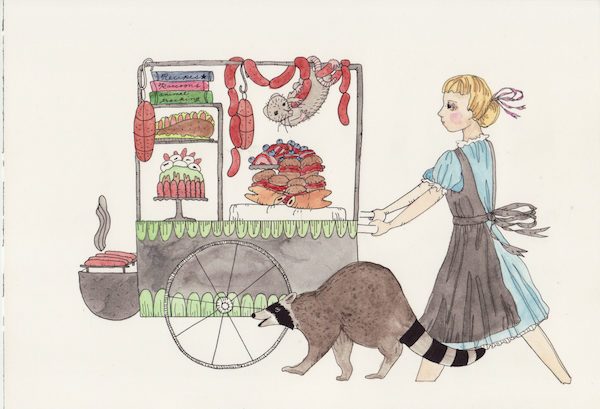 Dana Sherwood: Animal Appetites and Encounters in Wildness, Sherwood's first museum survey, opens at the Florence Griswold Museum in Old Lyme on May 21. The show includes films, installations, oil paintings, and watercolors created during a decade's exploration of the relationships between wild nature and domestic culture. The exhibition will include a stage set Sherwood made on the Griswold Museum grounds during a 2021 residency that recreates the "Artist's Bedroom" in the Florence Griswold House and which she used as a site for banquets. Other works display Sherwood's branding of influences, including the contemporary feminine experience, classical and occult mythology and ritual, historic literature, and dreams.
The summer 2022 exhibition at the ICA's Watershed exhibition space is Revival: Materials and Monumental Forms, opening May 26. A group of six artists of diverse origins, including El Anatsui, Madeline Hollander, Ibrahim Mahama, Karyn Olivier, Ebony G. Patterson, and Joe Wardwell, built monumental installations from reused industrial and everyday materials, Inspired in part by the Watershed's own industrial history as a copper pipe and sheet metal plant, the show reviews how artists find inspiration in industry, industrial materials, labor, and the complex allure of found objects.
Public lectures return to the MFA this month and leading the lineup is the Robert J. Boardman Memorial Lecture on May 22 from 1 to 2 p.m. The subject "Turner, Forerunner" relates to the MFA's major exhibition Turner's Modern World and explores what makes Turner "modern" and relevant to later generations. Frederick Ilchman, the Museum's Mrs. Russell W. Baker Curator of Paintings, delivers the talk. Tickets are free to members, $15 for nonmembers. There is a $6 fee for processing tickets purchased in person.
High quality, live performances of the Metropolitan Opera no longer require a trip to Lincoln Center. For several years now, the Met has been offering high-definition, large-scale live performances on remote screens in various museums and performance spaces in a series called The Met: Live in HD. Donizetti's Lucia di Lammnermoor is the program simulcast to the Clark Art Institute's auditorium on May 21, from 12:55 – 3:55 p.m. Soprano Nadine Sierra takes on the demanding title role for the afternoon, which includes backstage interviews and commentary along with the full opera performance. Tickets are $25, $22 for members, $18 for students with a valid ID, $7 for children 10 and under. Reservations are strongly suggested as seating is limited by COVID protocols.
— Peter Walsh
---
Jazz
Ken Schaphorst Quartet
May 15 at 7 p.m.
Zuzu, Cambridge
The composer and educator Ken Schaphorst (longtime chair of New England Conservatory's Jazz Studies department) fronts a quartet for a performance of his compositions and arrangements — Schaphorst on trumpet and piano, with tenor saxophonist Brian Levy, bassist Bob Nieske, and drummer Austin McMahon.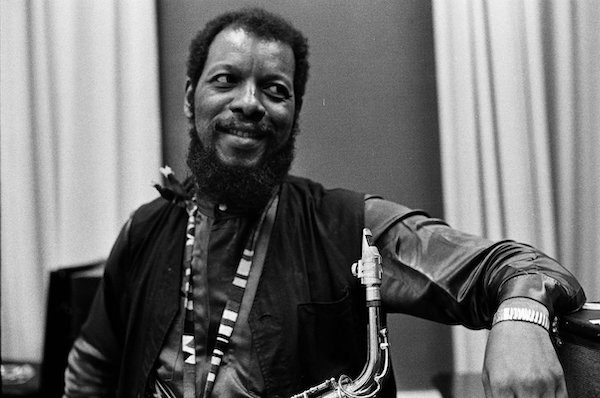 Ornette! Celebrating 50 years of "Science Fiction"
May 19 at 8 p.m.
The Lilypad, Cambridge
Bassist and composer Leo Weisskoff has gathered some of his fellow New England Conservatory students (and Ornette Coleman enthusiasts) for this tribute to Ornette's epochal 1972 Columbia release, Science Fiction. The band will include singer Ariel Vera, alto saxophonist Ben Eidson, trumpeters Miles Keingstein, Zoe Murphy, and Lemuel Marc, tenor saxophonist Chris Ferrari, and drummers Alex Yoo and James Paul Nadien. Plus "special guests."
Ellwood Epps and Togetherness!
May 20 at 7:30 p.m.
Lilypad, Cambridge
Trumpeter Ellwood Epps convenes his ensemble Togetherness! (born in Montreal in 2016 and continuing in Boston since 2019), working a heavy streak of South African jazz (Abdullah Ibrahim, Dudu Pukwana, Johnny Dyani) and the American avant-garde (Don Cherry, William Parker) along with Epps's own compositions. In addition to Epps, the band includes trombonist Jeb Bishop, saxophonist Jorrit Dijkstra, bassist Nathan McBride, and drummer Curt Newton.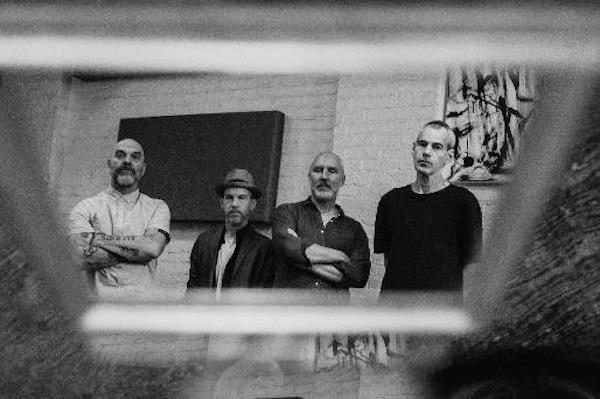 The Bad Plus
May 20 and 21 at 8 p.m. and 10 p.m.
Scullers Jazz Club, Boston
Following the departure of founding member Ethan Iverson in 2017 (after 17 years) and his replacement, Owen Evans, in March 2021, the Bad Plus is continuing for the first time not as a piano trio, with reed player Chris Speed and guitarist Ben Monder joining original members Reid Anderson (bass) and David King (drums). The latest lineup hits Scullers for four shows. If you go, write and let me know what you thought: garelickjon@gmail.com.
Ian Coury & Catherine Bent
May 21 at 8 p.m.
All Saints' Church, Dorchester
Cellist Catherine Bent (a Berklee professor and regular on the Boston jazz scene) and Ian Coury (a Brazilian 10-string bandolim player) have found a musical bond in choro, the late-19th-century Brazilian instrumental music (a favorite of, among others, Anat Cohen). The duo arrange "lesser-known music from the genre, as well as originals and other relatives of this virtuosic Brazilian genre: forró, samba, and MPB (Música popular brasileira) … foregrounding improvisation, dialogue, and a spirit of alegria." It's part of the the Dot Jazz Series presented by Mandorla Music and Greater Ashmont Main Street.
Gregory Groover Quintet
May 22 at 7 p.m.
Zuzu, Cambridge
The Jazz All Ways Sunday series presented by JazzBoston continues at Zuzu with saxophonist Gregory Groover's quintet, including Meleana Castado on flugelhorn, pianist Kevin Harris, bassist Max Ridley, and drummer Tyson Jackson.
— Jon Garelick
Dave Bryant's Harmolodic Jazz Third Thursdays
May 19 at 8 p.m.
At Harvard-Epworth United Methodist Church, Cambridge
"A new monthly harmolodic jazz series project featuring renowned keyboardist and composer Dave Bryant. Dave will be joined each month by several of his many long-time collaborators hailing from the Boston area and beyond."
— Bill Marx
---
Roots and World Music
Clinton Fearon and the Naya Rockers
May 20, Soundcheck Studios, Pembroke, MA
May 21, Stone Church, Newmarket, NH
Although bios of Clinton Fearon inevitably lead with his membership in the Jamaican roots harmony group the Gladiators, his biggest impact may have come since he moved to the US and schooled generations of fans and musicians in how to play foundation roots reggae. The most recent of those collaborators happens to be Boston's crucial outfit the Naya Rockers, who are led by drummer Nathan Sabanayagam, which just put out a single with Fearon. The two team up for a full night of music old and new with this pair of Reggae Takeova-produced shows, which mark the first time Fearon has been in the area since we called his 2018 solo Paradise set one of the best concerts of the year. Speaking of the Reggae Takeova, they're bringing another great roots artist, Exco Levi, for a show backed by the Naya Rockers to the Aeronaut Cannery in Everett May 28.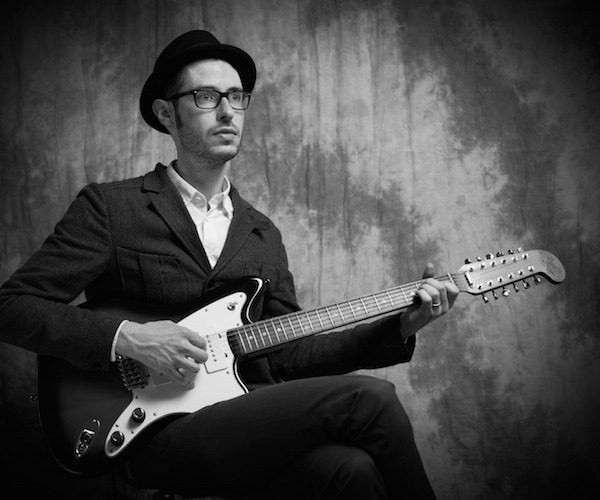 Ryan Lee Crosby
May 22
ONCE at the Rockwell
Boston songwriter Crosby has played everything from raucous indie rock to Indian classical-influenced folk, always with sensitivity and passion. His new recording, Winter Hill Blues, reflects his frequent travels to the Mississippi Delta, where he's frequently played with Jimmy "Duck" Holmes, as well as other of the music's elders. The disc is produced by one of the top champions of deep raw blues, Bruce Watson, and captures an artist whose creative growth never ceases.
Mike Block 40th Birthday Concert
May 24
Crystal Ballroom at the Somerville Theater
Boston-area cellist Mike Block has sure made a lot of musical friends in his first four decades on the planet, and a few of them will be on hand to celebrate the birthday of this master musician. The guest list will include not just American string wizards like Hanneke Cassel, Darol Anger, Joe K. Walsh, and Zachariah Hickman, but also Malian balafon great Balla Kouyaté, a frequent Block collaborator.
— Noah Schaffer
---
Popular Music
Pink Montaintops with Ashley Shadow
May 26 (doors at 7)
Middle East Upstairs, Cambridge
My aural palette was more or less a tabula rosa when I first turned on Peacock Pools. I had never heard of Pink Mountaintops and was unaware that its leader, Stephen McBean, also founded the neo-prog/neo-psychedelic space rock band Black Mountain. (The two groups have released a combined 10 albums since 2004.)
Furthermore, I willingly – if embarrassingly – admit that I did not know that the first track was a cover. Fans of Black Flag's original surely won't be won over, but I appreciated "Nervous Breakdown" for the hard-rocking, new wave-y, kick-down-the-door opener that it is.
The unapologetic channeling of the Psychedelic Furs (be it vocally, musically, or both) on "Nikki Go Sudden," "Blazing Eye," and "Shake the Dust" further endeared me to Peacock Pools.
Elsewhere, "You Still Around" and "Miss Sundown" evoke the late-'60s psychedelia of the Pink Floyd and Kinks/Pretty Things variety, respectively, and "Lights of the City" is a loving if somewhat tongue-in-cheek homage to late-'70s/early-'80s arena rock that will inspire the kind of fist-pumping, foot-stomping, and head-bopping that only the most exquisitely executed of such music can.
Furthermore, the final third of Peacock Pools serves up folk, dance-synth, and heavy metal offerings unheard earlier on the album.
Unsurprisingly, therefore, many opine that Peacock Pools under-prioritizes unity and flow in favor of pastiche. This is an accurate observation. However, it is misguided as a criticism, as almost all of the songs are superbly crafted. The variety, meanwhile, keeps the listener engaged, alert, and surprised (most often pleasantly so).
I would recommend Pink Mountains' Thursday night show at Middle East Upstairs solely on the basis of their latest release. The fact that plenty more has previously come from the fertile mind of Stephen McBean makes me do so all the more enthusiastically.
— Blake Maddux
---
Dance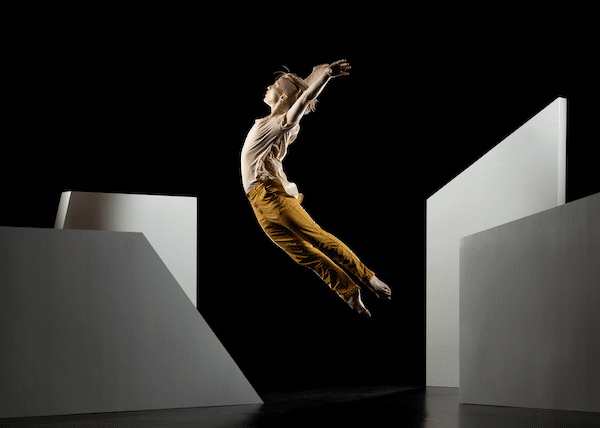 inTENtion
May 20 & 21 at 7:30 p.m.
Multicultural Arts Center, Cambridge
Urbanity Dance celebrates its tenth season anniversary with its new performance, inTENtion. This production features the premiere of commissioned works by choreographers Levi Marsman, Nailah Randall-Bellinger, Meg Anderson, Key'aira Lockett, Asia Pyron, and Chun Jou Tsai, while highlighting company members Meg Anderson, Haley Day, Katie Grenier, Haissan Booth, Olivia Link, Kendall Niblett, and Nia Sadler.
Continuum Dance Project
May 26 at 7 p.m.
ArtAssembled, Somerville
Continuum Dance Project shares a new evening-length work that engages with Michael Alfano's interactive sculpture Cubed. This cross-disciplinary dance considers race and gender from the female perspective. A talk back with the artists follows the performance. Note to viewers: Masks are required to enter the showing, and comfortable clothing is encouraged because limited seating will  be available.
Wild & Precious
May 28 at 1 p.m.
The Blue Room at Cityspace
Easthampton
As part of the Wild & Precious arts festival (celebrating female artists over the age of 50), choreographer Michelle Marroquin collaborates with artist Cyndy Sperry to create an immersive environment. Join in for this experience of participatory art! Note to viewers: Space is limited, so you are encouraged to RSVP at the link above.
The Legend Reborn
May 29 at 2 p.m. & 7:30 p.m.
Casey Theatre at Regis College, Weston
As a performance group of young artists, the Chinese Folk Art Workshop's mission is to increase awareness of Chinese culture in local communities by presenting a variety of Chinese folk art performances, workshops, and showcases. The group's upcoming promises, The Legend Reborn, promises to do just that.
Svadba
Ongoing, online viewing
Engage in a cinematic opera experience with Svadba, the story of a bride-to-be on the eve of her wedding surrounded by friends and family helping her prepare for the big event. Sung completely a cappella, Svadba's entrancing music by Serbian composer Ana Sokolović merges with dance-led visuals from film director Shura Baryshnikov and screenwriter Hannah Shepard. Slovenia-born Daniela Candillari conducts.
The Time Traveler's Lens
Ongoing, online viewing
Hailed as "groundbreaking" (MidJersey News) and a "unique interdisciplinary work" (Town Topics), The Time Traveler's Lens combines dance, film, technology, and history to engage viewers in a 360-degree virtual reality performance that is amazingly intimate — the viewer is placed in the center of the action. Experience five virtual reality works unfolding spherically around you on your own mobile device. You are the time traveler, you control the lens — Luminarium Dance Company provides five worlds of illusion.
— Merli V. Guerra
---
Classical Music
Champion: An Opera in Jazz
Presented by Boston Lyric Opera
May 18, 20, and 22, 7:30 p.m. (3 p.m. on Sunday)
Cutler Majestic Theater, Boston
BLO concludes its season with Terence Blanchard's opera about welterweight champion Emile Griffith. Brian Major and Markel Reed split the title role and Kwamé Ryan conducts.
American Voices
Presented by Concord Orchestra
May 21, 8 p.m.
Performing Arts Center, Concord
The Concord Orchestra presents a survey of mostly American music — Jan Swafford's Adirondack Interlude, Charles Griffes's The Pleasure Dome of Kublai Kahn, and Copland's Billy the Kid Suite — plus Young Artist Winner Ayaan Ahmad in Tchaikovsky's Violin Concerto. Music director finalist Jeffrey Rink conducts.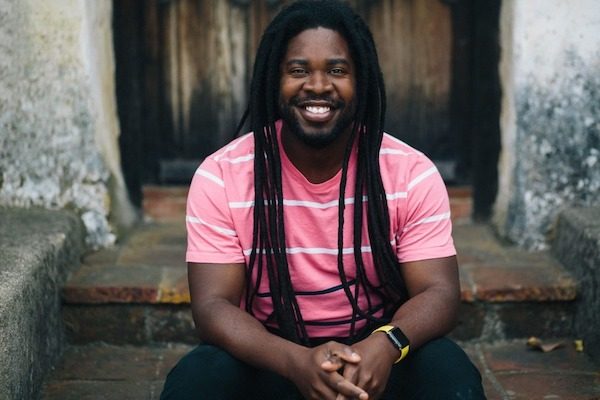 Dashon Burton in recital
Presented by the Celebrity Series
May 25, 8 p.m.
Pickman Hall, Cambridge
Bass-baritone Burton's rescheduled appearance from January wraps up the Celebrity Series' 2021-22 season. His recital, Immortal Dreams, consists of music by Bach, Brahms, Gabriel Fauré, and Margaret Bonds.
— Jonathan Blumhofer
---
Author Events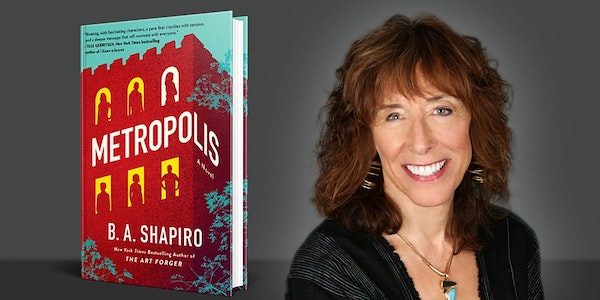 In-Person Event: B.A. Shapiro at Harvard Book Store – Harvard Book Store
Metropolis: A Novel
May 17 at 7 p.m.
Free
"This masterful novel of psychological suspense from the New York Times bestselling author of The Art Forger follows a cast of unforgettable characters whose lives intersect when a harrowing accident occurs at the Metropolis Storage Warehouse in Cambridge, Massachusetts.
But was it really an accident? Was it suicide? A murder? Six mysterious characters, who rent units in, or are connected to, the self-storage facility, must now reevaluate their lives."
Virtual Event: AGNI's 50 Years — Poetry Editor Jessica Q. Stark with Shangyang Fang – brookline booksmith
May 23 at 8 p.m.
Free
"Throughout 2022, AGNI and Brookline Booksmith are celebrating AGNI's 50th with a series of six intimate virtual conversations, all on Mondays at 8 p.m. ET. Each will pair one of the journal's editors with a contributor whose work defines, for them, the ever-evolving AGNI aesthetic. Co-editor Sven Birkerts will launch it off on April 25 with National Book Award finalist Joan Wickersham, whose genre-switching books foreground exploration and language. On May 23rd, poetry editor Jessica Q. Stark sits with poet Shangyang Fang, whose unflinching lines fuse history, imagination, and indictment. "
In-Person Event: Robert Kuttner at the Cambridge Public Library – Harvard Book Store
Going Big: FDR's Legacy and Biden's New Deal
May 24 at 6 p.m. (Doors open at 5:30)
Cambridge Public Library
Free
"Biden, like FDR in his time, faces multiple challenges. Roosevelt had to make terrible compromises with racist legislators to win enactment of his program. Biden, to achieve the necessary governing coalition, needs to achieve durable multiracial coalitions. Roosevelt had to conquer fascism in Europe; Biden must defeat it at home. And after four decades of neoliberal policy disasters reflecting Wall Street's political influence, Biden needs to go beyond what even FDR achieved, to restore a democratic economy of broad possibility.
From a writer with an unparalleled understanding of the history and politics that have made this moment possible, this book is the essential guide to what is at stake for Joe Biden, for America, and for our democracy."
In-Person Event: Elif Batuman at Harvard Book Store  – Harvard Book Store
Either/Or: A Novel
May 26 at 7 p.m.
Free
"Selin is the luckiest person in her family: the only one who was born in America and got to go to Harvard. Now it's sophomore year, 1996, and Selin knows she has to make it count. The first order of business: to figure out the meaning of everything that happened over the summer.
Why did Selin's elusive crush, Ivan, find her that job in the Hungarian countryside? What was up with all those other people in the Hungarian countryside? Why is Ivan's weird ex-girlfriend now trying to get in touch with Selin? On the plus side, it feels like the plot of an exciting novel. On the other hand, why do so many novels have crazy abandoned women in them? How does one live a life as interesting as a novel — a life worthy of becoming a novel — without becoming a crazy abandoned woman oneself?"
Online Event: Julie Carr & Lisa Olstein with Kim Adrian – brookline booksmith
Climate
May 28 at 6 p.m.
Free
"'We could try writing letters,' one of us said to the other after our cross-country trip was over and we weren't done talking. Talking about hurricanes, fires, floods, droughts, freezes. About shootings, bombings, border crises, #MeToo. Jewishness, whiteness, feminism. Fear, ambition, desire. Work, marriage, friendship. Grief, anger, illness, and suicide. At once anecdotal, philosophical, political, and deeply personal, the letters quickly come to sustain a different kind of present moment: a way of finding self through other, a portal into urgent and shared contemplation, a means of saying what otherwise feels unsayable.
"Propelled by events both public and private, these epistolary essays comprise a catalog of living with and thinking through the climatic disturbances that determine our lives. Finding kinship in other epistolary exchanges, from Paul Celan and Nelly Sachs to Etel Adnan's Of Cities and Women to Martin Land and Jonathan Boyarin's Time and Human Language Now, they inhabit the experiment of talking and listening in the unspooling, untenable now, while exploring what it means to be an "I" and a "you" in the alternate present letters invent."
In Person Event: Emma Straub with Celeste Ng – Porter Square Books
This Time Tomorrow 
May 31 at 7:30 p.m.
Free
"On the eve of her 40th birthday, Alice's life isn't terrible. She likes her job, even if it isn't exactly the one she expected. She's happy with her apartment, her romantic status, her independence, and she adores her lifelong best friend. But her father is ailing, and it feels to her as if something is missing. When she wakes up the next morning she finds herself back in 1996, reliving her 16th birthday.
But it isn't just her adolescent body that shocks her, or seeing her high school crush, it's her dad:  the vital, charming, 40-something version of her father with whom she is reunited. Now armed with a new perspective on her own life and his, some past events take on new meaning. Is there anything that she would change if she could?"
— Matt Hanson