By Jason M. Rubin
Brian Wilson tweeted: "I loved her voice so much and she was a very special person and a dear friend. This just breaks my heart. Ronnie's music and spirit will live forever."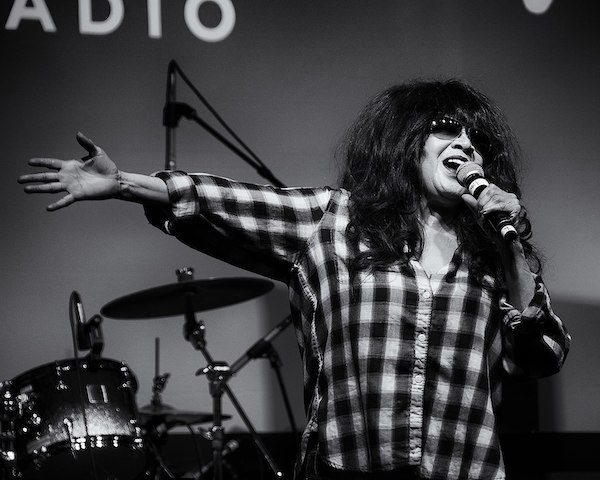 She captured the ears and imagination of two of the greatest producers in rock music history. By all reports, Beach Boys leader Brian Wilson played "Be My Baby" continuously — morning, afternoon, and evening — every day for years. In fact, the Wikipedia page for the song includes a five-paragraph section with the subhead, "Effect on Brian Wilson." His own hit composition for the Beach Boys, "Don't Worry Baby," was originally offered to her as a follow-up, but Phil Spector, who co-wrote and produced "Be My Baby," and who also married and later abused her, wouldn't let the singer record it. She was Ronnie Spector, focal point of the Ronettes, and she died of cancer on January 12 at the age of 78.
With Ronnie's voice, as sultry as it was powerful, the Ronettes had a sound that distinguished them from other, seemingly interchangeable girl groups, such as the Crystals, the Blossoms, the Chiffons, the Shangri-Las, and the Dixie Cups (oddly, Rosa Lee Hawkins from the latter group died on January 11 at the age of 76). Of course, as the 2013 documentary 20 Feet From Stardom revealed, Spector had the habit of installing Darlene Love as the lead singer on hits later released under the Crystals name. He could not do that with Ronnie Spector, however, because of her uniquely sexy voice.
For all the fame that Phil Spector brought her, though, the producer also made her life a nightmare, limiting her career by refusing to allow her to perform in concert. His jealous, controlling nature left Ronnie a prisoner in her own home, which she literally escaped, barefoot, in 1972. The couple was divorced two years later, but Ronnie never got her career back on track. On her own — and with a re-formed Ronettes — she recorded a number of singles that didn't chart (including a cover of Billy Joel's "Goodbye to Hollywood" which was Joel's tribute to "Be My Baby" — both share the same distinctive opening drum pattern). From 1980 to 2016, she recorded only four solo albums, none of them hits. On an EP titled She Talks to Rainbows, released in 1999, she finally recorded "Don't Worry Baby."
Though absent from the charts and from major concert stages, she was never forgotten. In 2004, the Ronettes were inducted into the Vocal Group Hall of Fame and, in 2007, they took their place in the Rock & Roll Hall of Fame (despite a letter sent by Phil Spector to the nominating committee arguing that the group was not worthy of induction). A convicted murderer who died in prison almost exactly one year ago, Phil Spector is not around today to comment on Ronnie's death, and that is no small blessing.
We are left with her music and that singular voice that led Brian Wilson to tweet, "I loved her voice so much and she was a very special person and a dear friend. This just breaks my heart. Ronnie's music and spirit will live forever."
---
Jason M. Rubin has been a professional writer for more than 35 years, the last 20 as senior creative associate at Libretto Inc., a Boston-based strategic communications agency where he has won awards for his copywriting. He has written for Arts Fuse since 2012. Jason's first novel, The Grave & The Gay, based on a 17th-century English folk ballad, was published in September 2012. His current book, Ancient Tales Newly Told, released in March 2019, includes an updated version of his first novel along with a new work of historical fiction, King of Kings, about King Solomon and the Queen of Sheba. Jason is a member of the New England Indie Authors Collective and holds a BA in Journalism from the University of Massachusetts Amherst.