By Vincent Czyz
Whether we call this slim volume poetic prose or prose poetry, a novella or a collection of verse, seems beside the point. It is haunting, hypnotic, and moving.
Blue Swan Black Swan: The Trakl Diaries by Stephanie Dickinson. The Bitter Oleander Press, 72 pages, $18.
Quiet in the window's darkness; and ancestral heirlooms,
Old household goods
Lay rotting there; love and autumnal reverie.
So dark was the day of the year, desolate childhood,
When softly the boy to cool waters, to silvery fishes walked down,
Calm and countenance;
When stony he cast himself down where black horses raced,
In the gray of the night, his star possessed him.
— Georg Trakl, from "Sebastian in Dream"
Stephanie Dickinson's Heat: An Interview with Jean Seberg is virtually unclassifiable. A work of prose, it is neither novel nor novella. Rather, it's an homage to Seberg, heroine of French New Wave films, in the form of an imaginary interview. (Arts Fuse review ). Similarly hard to pin down is Dickinson's The Emily Fables, a slender book that consists of 33 brief narratives —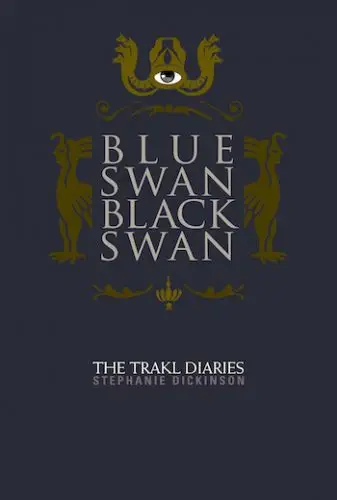 meditations on memorable moments in the life of the protagonist, Emily, a farm girl born in the 19th century. The beautifully rendered imagery and poetic observations seem to comprise diminutive chapters arranged in chronological order, but I'd be hard pressed if asked to slot the collection (of what?) into a category.
Dickinson's Blue Swan Black Swan: The Trakl Diaries is equally unwilling to be pigeonholed. Billed as a collection of prose poems and winner of the Bitter Oleander Library of Poetry Award, it comes across more like a novella. Like fiction, it has a protagonist, and like fiction, there is a story — or at least the outlines of one — which in this case follows events in the life of darkly introspective poet Georg Trakl. Some of the poems, moreover, don't seem quite self-contained and probably wouldn't hold up as well if they were published outside the collection. Taken as a whole, however, they build momentum and, analogously speaking, add up to a film by a visionary director rather than a series of snapshots pasted into a photo album.
Trakl is a tragic figure in German literature. Born in Salzburg, Austria, in 1887, he struggled with mental illness and the blackest of depressions before overdosing on cocaine in 1914 at the age of 27. One of six children, he was born into a deeply dysfunctional family. His sister Grete, the sibling to whom he was closest, was a gifted pianist but also suffered psychological aberrations. They were raised primarily by a governess rather than their mother, who was an opium addict. Cold and distant, she reserved most of her love for her antique collection: "Her pale fingers examine the hyacinth and gold," Dickinson writes, "the long-limbed vases; their souls take away her migraine. The blue underglaze soothes." Following in the footsteps of their mother, five of the Trakl children, including Trakl and Grete, eventually became addicts.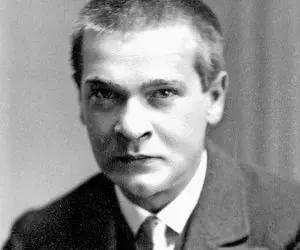 In an essay titled "On Expressionism," Jorge Luis Borges writes that, before the Expressionist movement, German poets were concerned with harmony rather than intensity. "Theirs was the work of well-heeled gentlemen, a work that dabbled in soft longings, bucolic visions, and rigid tragedies attenuated by foreign places faraway and long ago." Trakl's poems derailed this well-mannered verse — written as though to pass a white-glove test — as did the poetry of the German Expressionists themselves, many of whom Trakl inspired. Oskar Kokoschka, an Austrian painter and poet quoted by Dickinson (in "The Wrestler, 1912"), encapsulated the German Expressionist credo in a single terse sentence: "To express the inner, the outer must be radically distorted." (Trakl, as it happens, visited Kokoschka in his studio around 1913.)
As its subtitle suggests, Blue Swan is written as though Trakl were speaking (or writing) to himself, often veering into the voice that narrates his poetry. Each of Dickinson's poems is preceded by an epigraph excerpted from a biographical account about Trakl. Without these tokens of the outer world, it would be a bit of a high-wire act for us to maintain our footing as Dickinson tracks fluctuations in the alien strangeness of Trakl's consciousness. Her ventriloquism mimics Trakl's striking imagery, the hallucinatory quality of his verse, and the intensity — so admired by Borges — that pervades Trakl's work.
Here are a few sample lines: "The afternoon the mirror swallowed her in its silver depths [his mother] witnessed her own drowning." "Cooing doves pour the cream of their song into the playroom." "Her garments insist she move like a rose dragging the entire bush." Lovely lines in themselves, but removing them from their context is like taking gems out of their settings. Fortunately, "Strangerous 1" is short enough to be reproduced in its entirety:
I tighten my fingers around your upper arms and squeeze, lift you off the floor before dropping you. I crouch on all fours; my breathing quickens, like a heart beating; faster, faster. We keep looking into each other's eyes as if we could walk inside the absolute silence. The quiet grows stiller, a purified scream. The beech tree witnesses. I, Georg, take thee to break off my sword in your heart. I trace your sternum's flat smoothness. The tiny white egret far out in the belly swamp rises. We recite, as they do in concert halls, those arias. You solo and a waterfall stabs into the overcast. When I throw back my head, thunder electrifies the long grasses. You sing as if my kisses are biting your shoulders.
The title could well be "Wedding Vow," and the you to whom it is addressed could be anyone, man or woman, except that the epigraph mentions Trakl's sexual precocity and his biographers' suspicion that, by the time he was an adolescent, he was sleeping with Grete. The poem now takes on a very different hue, its beauty disturbing, and the conflation of strange and dangerous makes disquieting sense.
Whether we call this slim volume poetic prose or prose poetry, a novella or a collection of verse, seems beside the point. Haunting, hypnotic, and moving, Blue Swan is a sustained mood tinged black with melancholy and the blue of madness subdued by beauty. You read it to let that mood overtake you, become your own state of mind, to enter the dreamlike flow of Trakl's psyche as envisioned by Dickinson.
Dickinson has been compared to Carole Maso, Annie Dillard, and, among others, Jayne Anne Phillips. (Having read a good deal of work by both Maso and Phillips, I consider at least those two citations apt). In any case, this is an exquisitely imagined book, an homage to a brilliant but tortured poet whose life was all too brief. Taken together with Dickinson's other works, Blue Swan Black Swan makes a convincing case for placing her among the finest stylists of her generation.
---
Vince Czyz is the author of The Christos Mosaic, a novel, and Adrift in a Vanishing City, a collection of short fiction. He is the recipient of the Faulkner Prize for Short Fiction and two NJ Arts Council fellowships. The 2011 Capote Fellow, his work has appeared in many publications, including New England Review, Shenandoah, AGNI, The Massachusetts Review, Georgetown Review, Quiddity, Tampa Review, Boston Review, and Louisiana Literature.