Compiled by Bill Marx
In the age of COVID-19, Arts Fuse critics have come up with a guide to film, dance, visual art, theater, and music — mostly available by streaming — for the coming weeks. More offerings will be added as they come in.
Film
The 19th International Film Series goes virtual this year: eight of the world's top films are available for streaming for one week, each screening followed by virtual discussions led by either the filmmaker or an expert on the film's subject.
Coming up: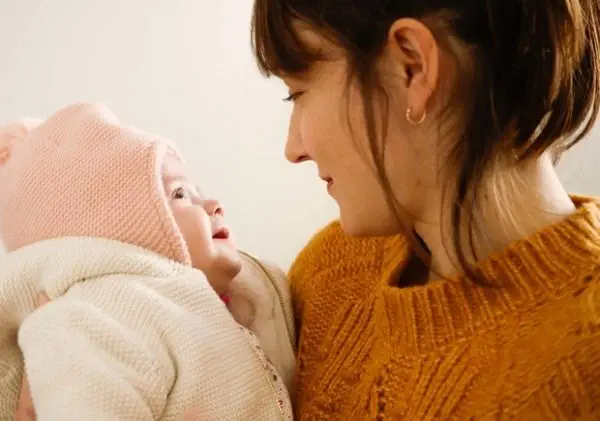 Gloria Mundi on April 6. Directed by Robert Guédiguian, the film "reunites his regular cast of actors in this heartfelt family drama about surviving in today's gig economy. Set in Marseilles, the story centers around the birth of baby Gloria. Despite the family's joy, some family members have fallen on hard times, pinning their hopes on the baby's uncle when he opens a successful business."
The Dazzled on April 13. "Based largely on director Sarah Suco's experience growing up in a community that espoused sharing and solidarity, this feature debut focuses on a 12 year-old girl, who becomes a social outcast at school when her parents join a controlling religious commune in southwestern France. The film portrays the damaging effects such cults can have on family members, effectively brainwashing them into giving up their true selves for what appears to be a greater spiritual calling."
BOSTON BALTIC FILM FESTIVAL
The American Latvian National League and Baltic Film Committee, in collaboration with ArtsEmerson, present a virtual Spring Mini Festival, with three films screening over the next three weekends in April. Each screening is followed by interviews with the filmmakers. This is "an opportunity to get to know the Baltic soul – creative, reflective, adventurous and rebellious."
Self-Made Cameraman  (Estonia)
On Demand: April 4
In 1912, the first Estonian filmmaker, Johannes Pääsuke, was commissioned to capture life and people in a far corner of Estonian countryside: Setomaa. He returned with more than 1300 photos, but only 7 minutes of film footage. What happened to the rest of it?  The film is an "investigative" comedy that follows its characters as they travel by train and horse drawn carriage from Tartu to Petseri and then Värska. Their surreal adventures lead them to  an ambiguous conclusion: a man has to do what a man has to do. Still, a year later, Pääsuke filmed the very first Estonian feature: Bear Hunt in the Pärnu County.
A to B Rollerski  (Latvia)
On Demand: April 9 through 11.
Raimonds Dombrovskis is a Latvia-born athlete who emigrated from the USSR to the US in the '70s at the age of 17 and became a seven-time US champion in biathlon. A sudden life threatening health condition forced him out of Olympic competition shortly before the event. Rather than be defeated — and as a protest in the name of freedom — Raimonds packs up his VW van and, accompanied by his dog, Bucis and his friend Martin, takes a rollerski journey from Arctic to Baja, covering 4200 miles in 90 days. He filmed his journey with a VHS camera for this documentary.
I Want to Live (Lithuania)
On Demand: April 16 through 18
This romantic feature takes place in the end of 20th century in a Lithuanian sanatorium in a rural setting. The institution is not for older adults, but stricken teenagers hoping for miracles. This is billed as a "warm story about friendship, love, and one's deep will to live as well as fear of living."
NEW AFRICAN FILM FESTIVAL
Through April 18
This year, the 17th edition of the festival is entirely virtual, with a generous lineup of examples of outstanding contemporary African cinema. The Festival is co-presented by AFI, Africa World Now Project, and afrikafé.  All the films in this year's festival are eligible for the Audience Award, but you can only cast your ballot for a film after you have viewed it. One vote allowed per purchaser per film.  Guide to the films   Complete Schedule
WICKED QUEER FESTIVAL
Now through April 30
With 17 short programs and 24 feature films, the 37th Annual Wicker Queer Festival is available online through April.  It will also be available  through at Xerb.tv, The Brattlite: The Brattle Virtual Cinema, and the TheatreArtsEmerson Virtual Cinema.
Complete Schedule of Features.  Complete Schedule of Shorts
Far East Deep South
April 7 through 11
When Charles Chiu, a Chinese American from California, travels to Mississippi to visit the grave of his father who abandoned him as a baby, he and his family stumble upon surprising revelations that change their lives. Along the way, they meet a diverse group of local residents and historians, who shed light on the racially complex history of the Chinese in the segregated South during the era of the Chinese Exclusion Act. Their emotional journey leads them to discover how deep their roots run in America. Part of ArtsEmerson's  Projecting Connections: Chinese American Experiences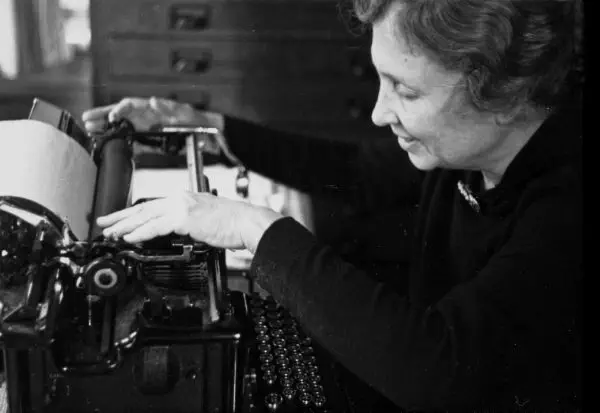 Her Socialist Smile
April 7 at 7 p.m (tickets available at noon). Conversation with director on April 8 at 8 p.m. (ET)
Presented by Emerson Bright Lights. Beginning in 1913, when, at age 32, Helen Keller gave her first public talk before a general audience, Her Socialist Smile is constructed of onscreen text taken from Keller's speeches, impressionistic images of nature, and newly recorded voiceover by poet Carolyn Forché. The film is a reminder that Keller's undaunted activism for labor rights, pacifism, and women's suffrage was philosophically inseparable from her battles for the rights of the disabled. On April 8 at 8 p.m. be part of a live 45-minute moderated discussion with director John Gianvito. Audience members are also welcome on Zoom to participate and submit questions.
Under the Brattlite/Brattle is showing World Cinema, Cult Cinema, one-offs, documentaries and classics: Viewing is getting more complicated than ever but all purchases will go to the theater. Check the above links. Below are current recommendations.
CURRENTLY SCREENING
Justino is an Indigenous widower in Brazil where he works long shifts as a security guard. From time to time he returns to his family in the Amazon. His daughter decides to study medicine and her decision disrupts what had been a very predictable life. In response, he comes down with a mysterious fever. Documentary filmmaker and visual artist Maya Da-Rin has come up with a film that challenges conventional expectations. She workshopped this production with non-professional actors and makes use of innovative storytelling techniques. She patiently and effortlessly weaves themes of family and so-called 'civilization' into a blend of documentary style realism and mysticism. Indigenous actor Regis Myrupu is astounding and heartbreaking. Evoking the archetypal and the quotidian, the director's feeling for her subject is in every compelling shot. This is a masterful tale of the significance of unheralded lives. Not to be missed.
Malni — Towards the Ocean, Towards the Shore
Streaming begins on April 9.
"A poetic, experimental debut feature circling the origin of the death myth from the Chinookan people in the Pacific Northwest,  this film follows two people as they wander through their surrounding nature, the spirit world, and something much deeper inside. At its center are Sweetwater Sahme and Jordan Mercier, who take separate paths contemplating their afterlife, rebirth, and death. Probing questions about humanity's place on earth and other worlds, Sky Hopinka's film will have audiences thinking (and dreaming) about it long after.after."
This is a beautiful restoration of the radical 1972 anti-war film featuring, among others, Jane Fonda and Donald Sutherland. (The title is short for Free (or Fuck) The Army.) Francine Parker's documentary captures the two actors on a live tour of the Pacific Rim in 1971 along with other stars in a vaudeville style show. These counterculture skits, songs — which made serious political points — subverted the traditional army entertainment provided by the likes of Bob Hope and the USO. In order to undermine the tour, the Army went as far as to promote the shows via erroneous start times. In 2009, the LA Times wrote: "Denied permission to perform on U.S. bases, they set up shop in nearby coffeehouses and other venues." Arts Fuse review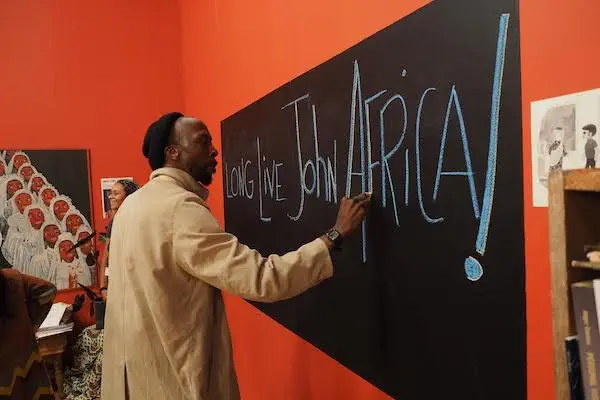 The Inheritance has been called "Godardian" because of its "speculative reenactments," direct address to the camera, and didacticism regarding the struggle for Black identity. A charismatic cast drives an interlocking story that draws on the history of the West Philadelphia liberation group MOVE, the Black Arts Movement, and scripted scenes based on filmmaker Ephraim Asili's experience living in a Black Marxist collective. Arts Fuse review
COOLIDGE VIRTUAL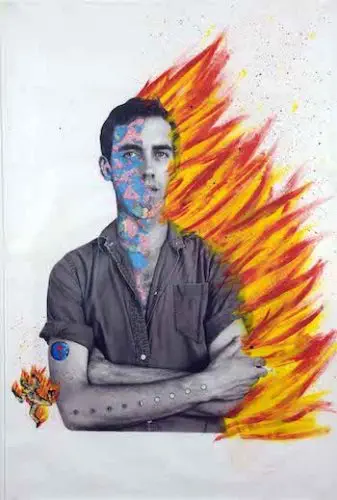 Wojnarowicz: F**k You F*ggot F**ker
Fuse critic Peter Walsh thinks the documentary covers a lot of dark and tragic territory, but it remains entertaining throughout, no doubt more than anything else from its skill in capturing the fierce, tender, acidic, brilliant, and ultimately inextinguishable energy of its subject, artist David Wojnarowicz, a determinedly "outsider" artist who was among the most furiously outspoken victims of the AIDS epidemic. Chris McKim's documentary is largely composed of materials from the late subject's archives, woven into a collage whole that is equal parts biography, vintage agitprop, and objet d'art. Arts Fuse review
ShortsTV has proudly brought the Oscar Nominated Short Films to audiences across the globe for over a decade.  They are available for streaming now. Place your bets!
2021 Oscar Nominated Shorts: Animated
2021 Oscar Nominated Shorts: Documentary
Oscar Nominated Shorts: Live Action
FUSE REVIEWS — LOCAL THEATERS
Arts Fuse critic Nicole Veneto writes "What elevates Psycho Goreman beyond being merely another kitschy send-up to VHS-era nostalgia is the sheer level of craft on display: stop-motion claymation, full-body prosthetics and creature suits, giant animatronic puppets, buckets and buckets of stage blood … practically done head explosions or the presence of a giant animatronic brain with fully articulated tentacles." (Fuse review)
A Glitch in the Matrix
Coolidge Virtual
From the director of Room 237, this is a lively (yet superficial) exploration of the theory that our reality is actually a computer simulation. The documentary's jumping off point is a lecture delivered by the writer Philip K. Dick in France in the '70s. Dick was a genuine artist, and also lived with mental illness; his pained "revelations" about his perceptions of the world around him are moving to hear. (Fuse review)
Identifying Features
Brattle Theater
First time director Fernanda Valadez takes on the story of a mother who loses contact with her son after he leaves Guanajuato, crossing over the border into the US in search of work. Desperate to find out what happened to him — to know whether or not he's even alive — she goes on a harrowing journey to discover his whereabouts.  (Fuse review)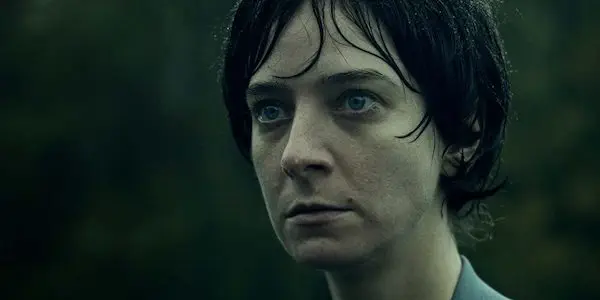 Violation, now streaming on Shudder.
This no-holds-barred film doesn't use extreme violence to revel in a revenge fantasy, but to expose the genre's militantly feminist appeal — "kill your rapist" — as a self-destructive endeavor that offers no catharsis whatsoever. (Fuse review)
RECOMMENDATIONS IN BLACK CINEMA
— Tim Jackson
---
Jazz
Ellwood Epps and Togetherness
April 17 at 4 p.m.
Watertown Square, Watertown, MA
Free
Music presenters are taking advantage of the advent of spring and warmer weather. Alex Lemskis' Creative Music Series is presenting this free outdoor show by trumpeter Ellwood Epps and a superb band under the moniker of Togetherness: trombonist Jeb Bishop, saxophonist Jorrit Dijkstra, bassist Nathan McBride, drummer Curt Newton, and percussionist Matt Crane. The program will emphasize the music of South Africa, including compositions by Epps, Abdullah Ibrahim, Dudu Pukwana, and Johnny Dyani, plus William Parker, Don Cherry, and more. And yes, it's free, but donations are welcome. Please give.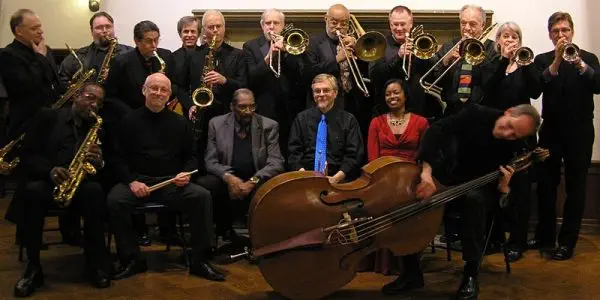 Aardvark Jazz Orchestra
April 18 at 7 p.m. ET (US and Canada)
Online
Socially distanced live performance is tough enough for a quartet, even more so for large ensembles. So credit is due to the Aardvark Jazz Orchestra for soldiering on with beautifully tailored streaming presentations.  They continue their 48th season with "Eclectic Excursions" — "an archival video with selections from Aardvark's April 2014 concert at MIT's Kresge Auditorium." The program of originals by Aardvark music director Mark Harvey will include selections from his "BostonJazzSkape" suite ("inspired by the ongoing quest for racial justice"); "Samba313" (for Boston poet and community activist Jack Powers); "Spaceways," a tribute to the Sun Ran Arkestra; and "No Walls," Harvey's "multi-genre suite inspired by Duke Ellington's credo to move 'beyond category' in music and life." (It's worth noting that the piece predated the reign of the 45th US president). Harvey's writing mixes passages of detailed multi-voice writing, driving grooves, and free improvisation, played by a distinguished veteran crew, with the always-riveting vocal turns by singers Grace Hughes and Jerry Edwards.  The show is free, but registration is required.  A "live Zoom reception" will follow the music.
— Jon Garelick
The Nando Michelin Quartet: Letters from the Quarantine, streaming via Tufts University, April 16, 8 p.m.
Over the year-long pandemic, with its restrictions on getting together musically in person, Boston-based Uruguyan pianist and composer Nando Michelin got busy and came up with new music. The album Letters from the Quarantine, to be released this year, features his longtime musical partner, bassist, vocalist, and producer Ebinho Cardoso; drummer (and son) Tiago Michelin; percussionist Rogerio Boccato; Grammy-winning guitarist Chico Pinheiro; and on the title tune, "Cartas desde la cuarantena," saxophone master Miguel Zenón. The concert will feature videos of four of the album's tracks — so check in on April 16 and you can say you heard it here first!
Magos Herrera + Brooklyn Rider, Voices of Hope festival, streaming via Carnegie Hall, April 17, 8 p.m.
A little over two years ago, I reviewed the rich collaboration between New York–based Mexican singer Magos Herrera and the Brooklyn Rider string quartet — an astonishing set of songs and poems from Latin America called Dreamers (my review). On April 17, Carnegie Hall's Voices of Hope festival will present this beautiful project that was inspired by the young immigrants to the US known as "dreamers" and by those who have suffered under oppressive regimes in Latin America and Spain. The concert will be available for streaming through May 31.
— Evelyn Rosenthal
---
Dance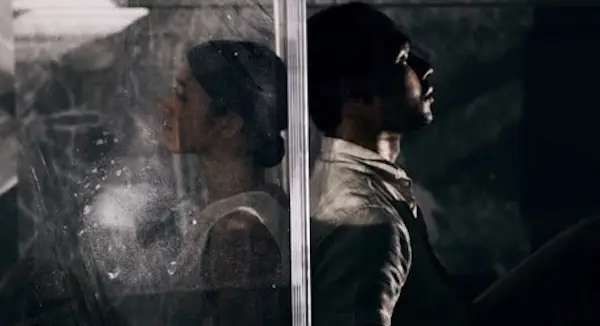 together apart
Viewable now online
Boston Dance Theater has opened access to its recently-launched film together apart, followed by an intimate dialogue among Jessie Jeanne Stinnett, Henoch Spinola, and Gabriela M. Amy-Moreno about the creative process. This screendance, which pays homage to three decades of German reunification, was commissioned by the Goethe-Institut Boston. The work's themes of division, polarization, and reunification also resonate with the global challenges raised by the pandemic.
The Architecture of Proximity
Viewable now online
Take Root presents Zullo/RawMovement's The Architecture of Proximity:  the performance features movement, architecture, sound, light, and video. This immersive experience investigates the effects space can have on the human body, from emotional to physical. Collaborators include David Engelhard (sound composition), Megan Marvin (set decor creation), Kryssy Wright (lighting design), and Kat Sullivan (media video installation). Note to viewers: This performance is viewable with a small donation; when donating, be sure to select "April" to view this specific performance!
Season Twenty Performance
Running April 16-25
Online viewing
Join OnStage Dance Company for an eclectic evening of Contemporary, Tap, Jazz, Pop, and Modern dance. Viewable fully online, the company's Season Twenty Performance features dynamic new screendance films and video projects by choreographers Melissa deFriesse, Teresa Fardella, Amy Foley, Autumn Gertz, Nikki Haggan, Nadya Karpova, Jennifer Kuhnberg, Chelsea Lepkowski, Colleen Lubin, Emma Katherine Mannion, Mykayla Marcelino, Sandra O'Donnell, Hannah Perry, Alexa Romancewicz, and Catherine Shortliffe.
The Time Traveler's Lens
Opening Monday, April 19
Viewable remotely or in person (see website)
Luminarium Dance Company launches a groundbreaking new production using 360-degree videography and interdisciplinary choreography to present an extended reality (XR) immersive performance that illuminates the history of the colonnade at Princeton Battlefield State Park (Princeton, NJ). This site-specific performance comprises five 360-degree dance films; they are viewable as augmented reality (AR) across the battlefield grounds on visitors' personal mobile devices or as a virtual reality (VR) experience outside of the grounds. As the time traveler, you control the lens as you explore the layers of past identities presented by this historic site, which include ties to the American Revolution (1777), Thomas Ustick Walter, famed architect of the U.S. Capitol (1835), the Delaware & Raritan Canal (1901), as well as other glimpses into the colonnade's rich and storied past.
— Merli V Guerra
---
Theater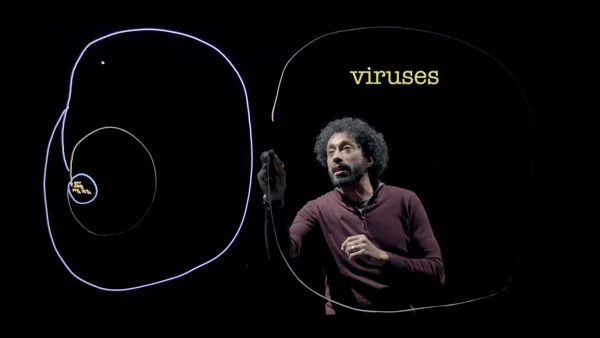 The Catastrophist by Lauren M. Gunderson. A Trinity Repertory presentation, co-produced by Marin Theatre Company and Round House Theatre. Streaming through Trinity Rep through May 31. Also streaming via Central Square Theatre through April 30.
"Virologist Nathan Wolfe, named one of TIME's 100 Most Influential People in the World for his work tracking viral pandemics, has hunted viruses from the jungles of Cameroon to the basement of the CDC. Hear his story – presented as cinematic digital theatre – as he tracks the threats that come from without and within."
The Legion Tapes, a new sci-fi theater podcast written by Erin Lerch and directed by Josh Glenn-Kayden.
Makes sense to me, given that our own meltdown has become routine. We need to spice it up with "radio broadcasts from an alien apocalypse." The podcast features "a cast of 14 actors with Boston ties." The project launched last week and just dropped episodes 4-6. The dystopian setup: "Selections from an archive chronicling the world after the end. The alien Legion takes over worlds and absorbs the sentients of those worlds. They've assimilated eleven species so far, and humanity is next on their list. But even after the nations of the world fall, and even after being reduced to communicating solely by radio, humanity's fighting back. "
"The Boston Project is SpeakEasy Stage Company's new works initiative, which supports the creation of new plays set in the Greater Boston area. In an effort to reach a wider audience and engage with new work even while in quarantine, the company has launched a new wing of this program – the Boston Project Podcast!" A new episode each Friday. We are up to episode 4 (I believe) of MJ Halberstadt's The Usual Unusual, directed by Megan Sandberg-Zakian.
The action centers on a "scrappy and quaint bookstore where Boston's LGBTQ+ community has gathered to shop, organize, and flirt since the '70s. When the store's charismatic founder Penn announces his retirement, neurotic staff-member Charlie persuades him to pass leadership on, rather than close the store. The staff's efforts to unite a fractured community under one banner – or simply coordinate a weekly reading night — stoke generational disputes about identity, community, and trauma, and lead to fraught and hilarious results."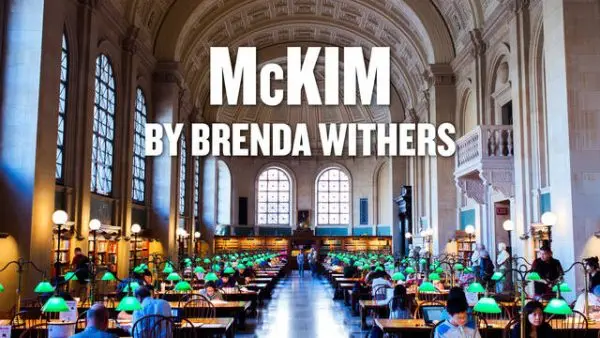 Dream Boston Plays, a new series of short audio plays produced by the Huntington Theatre Company: By the Rude Bridge by Melinda Lopez; Overture by Kate Snodgrass; McKim by Brenda Withers; and The 54th in '22 by Kirsten Greenidge. Seven additional titles have been added to this series of short audio plays, entitled Dream Boston. Four plays were posted in July; the next seven are now being released. They are available on the Huntington's website, as well as on Apple, Spotify, Google Podcasts, and Stitcher.
"Conceived and commissioned by the Huntington artistic department, the company asked Huntington Playwriting Fellow alumni Kirsten Greenidge, Kate Snodgrass, and Brenda Withers, and Huntington Artist-in-Residence Melinda Lopez, to imagine their favorite locations, landmarks, and friends in a future Boston, when people can once again meet and thrive in the city – a vision of a future Boston that is somewhere between dream and reality. Arts Fuse review of Episodes 1 through 5.
"This next set of 7 plays includes works by local artists John Oluwole ADEkoje, Miranda ADEkoje, J. Sebastián Alberdi, Rosanna Yamagiwa Alfaro, Elle Borders, Patrick Gabridge, and John Kuntz. Each play is set at a specific local landmark with 1-3 characters, and is about 6 minutes in length. The local landmarks that serve as settings for this round of audio plays include Franklin Park, Harvard's Memorial Church, the Harvard Art Museums, the Old State House, the Fenway nightclub Machine, Harrison Avenue, and Malcolm X Boulevard."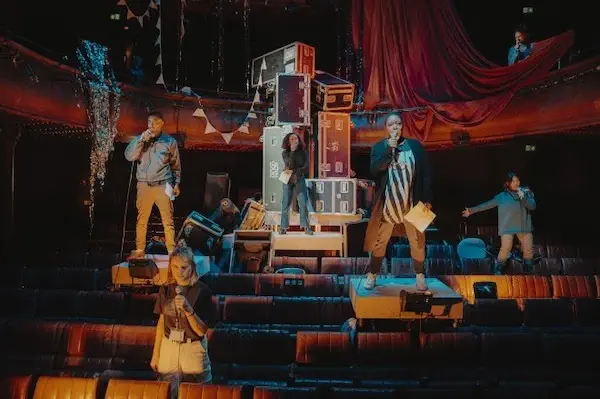 Living Newspaper Online produced by the Royal Court Theatre, Edition One
I suggested this as a project for Boston theaters in a column two months ago. Alas, none of our companies dared take their cue from America's Federal Theater Project. But the Royal Court Theatre in London is taking up the challenge. Its online "living newspaper" — presented via weekly installments — will be "urgent, responsive and fast – with writers filing their pieces by Tuesday and actors performing from Thursday, script-in-hand, hot off the press."
Williamstown Theatre Festival on Audible
"In an innovative collaboration devised to meet the challenges posed by the global health pandemic, the 2020 season will be the first-ever complete theatre season released by Audible, the leading creator and provider of premium audio storytelling. The WTF Season on Audible is being produced in an audio-only format safe to elevate, entertain, and transform audiences from the comfort of their homes." Here is what is currently up and ready for earplay.
A Streetcar Named Desire: "Following his 2019 production of A Raisin in the Sun, Tony Award nominee Robert O'Hara returns to WTF to direct this Tennessee Williams masterpiece. With Emmy, Grammy, and six-time Tony Award winner Audra McDonald as Blanche DuBois alongside Carla Gugino as Stella. Haunted by her past, Blanche seeks refuge with Stella and Stanley (Ariel Shafir) in New Orleans, where she wrestles with the nature of her sister's husband, her sister's denial, and her own unraveling mind."
Photograph 51: "In 1951, chemist Rosalind Franklin (Anna Chlumsky) works relentlessly in her King's College London lab, closing in on a major discovery that could unlock the mysteries of the DNA molecule. Undermined by her colleague Maurice Wilkins (Omar Metwally), she struggles to compete with rival team Watson and Crick (David Corenswet and Aasif Mandvi) as pressure intensifies to produce results. The script is by Anna Ziegler; Susan Stroman directs."
Animals by Stacy Osei-Kuffour. Directed by Obie Award winner Whitney White, premiering on December 17 at 3 a.m. ET: "Lydia (Aja Naomi King) and Henry (Jason Butler Harner)'s dinner guests (Madeline Brewer and William Jackson Harper) are about to arrive when Henry's spontaneous marriage proposal threatens to burn the evening to a crisp. Wine bottles and years of unspoken tensions are uncorked, and, before the evening is through, Lydia must confront her long-held fears and feelings if she's going to commit to a future with Henry. World premiere of a comedy that marches into the muddy intersection of romantic entanglement, identity, pride, and survival."
Chonburi International Hotel & Butterfly Club by Shakina Nayfack. Directed by Laura Savia. The world premiere of a play that centers on a vibrant, international group of transgender women who band together at a hotel in Thailand to confront the challenges and joys of gender confirmation surgery. Despite the group's warm welcome, Kina (Nayfack) prepares for her life-altering operation all alone. But a caring nurse (Ivory Aquino), a wise couple (Kate Bornstein and Annie Golden), and a karaoke-loving bellhop (Telly Leung) may be exactly who she needs to ignite her truest sense of self."
Paradise Blue by Dominique Morisseau. Directed by Ruben Santiago-Hudson. "It's 1949 in Detroit's Black Bottom neighborhood, and there's no better place to hear or play jazz than Paradise Club. Blue (Blair Underwood), club owner and trumpeter, can wail like no other, but as forces outside the club conspire to irreparably change life inside and outside Paradise's walls, he must decide whether to stay or sell. Beholden to his girlfriend (Kristolyn Lloyd) and fellow bandmates (André Holland and Keith Randolph Smith), Blue faces an uncertain future as he reckons with his troubled past. When Silver (Simone Missick), a smooth and mysterious newcomer from Louisiana, steps onto the scene, everyone in Paradise must choose how to survive."
Wish You Were Here by Sanaz Toossi. Directed by Gaye Taylor Upchurch."Nazanin (Marjan Neshat) and her friends are on the brink of adulthood. As they prepare for a wedding, outside their living room the Iranian Revolution simmers and threatens to alter the course of their lives. Set over the course of 14 years, this timely play (receiving its world premiere) shines a light on the daring potential of friendship amid the relentless aftershocks of political upheaval."
Row, Book by Daniel Goldstein. Music and lyrics by Dawn Landes. Directed by Tyne Rafaeli. Inspired by the nonfiction work A Pearl in the Storm by Tori Murden McClure. "Tori (Grace McLean) aims to be the first woman to row solo across the Atlantic. As a child, she raised her younger brother Lamar (John McGinty), defending him against discrimination and neighborhood bullies. Now, with nothing but her body and a hand-built boat, she squares off with her own tormentor: the ocean. The world premiere of a musical that interrogates and reveals the resilience, fear, and ambition inside one individual undeterred by the odds.
The Suppliants Project, staged by Theatre of War productions. Translated, and directed, and facilitated by Bryan Doerries. Streaming on April 14 at 7:30 p.m. EDT.
"The Suppliants Project presents dramatic readings by acclaimed actors of scenes from Aeschylus' play The Suppliants — an ancient tragedy about fifty female refugees who seek asylum in the ancient city of Argos, and the struggle within that city about whether to receive them — as a catalyst for powerful, candid discussions about human trafficking, immigration, and current refugee crisis."
Featuring performances by David Zayas (Dexter), David Denman (The Office), Andrea Patterson (Blue Bloods), Frankie Faison (The Wire), Daphne Rubin-Vega (Rent), and Dorina Castillo.
Play On! Othello By William Shakespeare. Translated by Mfoniso Udofia, Directed by Christopher V. Edwards. An Actors' Shakespeare Project's production of a version of the Bard's tragedy commissioned by the Oregon Shakespeare Festival. Streaming through May 9. Free.
"Othello, a Venetian soldier, has risen to new heights as the general of the Venetian army and recent husband to Desdemona, the daughter of a powerful statesperson. When Othello chooses to promote Cassio instead of Iago as his chief lieutenant, Iago is furious and begins to weave a complex web of revenge. Iago leads Othello to believe that Desdemona is unfaithful, triggering his jealousy ("the green-eyed monster") and causing him to question his worthiness. Iago's manipulation and Othello's jealousy have terrible consequences for all. What role does race play in this story? Who do we trust and why? How are we vulnerable to those we trust the most?"
The Conjurors' Club, a live interactive multi-magician virtual experience created by Vinny DePonto and Geoff Kanick. Streamed by the American Repertory Theater, Cambridge, MA, through May 16.
"For the first time in 100 years, the secretive magic society The Conjurors' Club pulls back the curtain for an interactive experience that redefines the face of modern magic. Take a front-row seat and immerse yourself in the arcane and mysterious with three different magicians. Physical distance can't keep the amazing mind-reading, reality-bending illusions, and extraordinary transformations from reaching through the screen and directly into your home."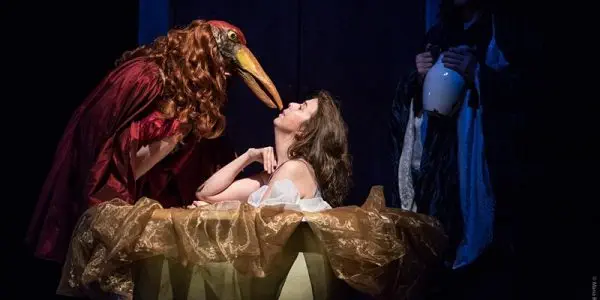 Leonora, la maga y la maestra, staged by Double Edge Theatre. A PEAK HD/ALL ARTS broadcast and online premiere event. Recorded at Montclair State University in October 2020. Free — the performance will remain on the All Arts website for the next 3 years.
Along with the Double Edge performance, there is a livestreamed conversation available for viewing between DE Artistic Director Stacy Klein and renowned Surrealist scholar Dr. Susan L. Aberth. The chat includes visual references to Carrington's artwork as well as the troupe's staging of Leonora, la maga y la maestra. Aberth's books Leonora Carrington: Surrealism, Alchemy and Art (Lund Humphries)" and the recently published The Tarot of Leonora Carrington (Fulgur Press) have been profound influences on Double Edge's work inspired by the world of Leonora Carrington.
This Is Who I Am by Amir Nizar Zuabi. Directed by Evren Odcikin. Presented by PlayCo and Woolly Mammoth Theatre Company, in Association with American Repertory Theater, Guthrie Theater, and Oregon Shakespeare Festival. A virtual event, streaming April 13 through 25. This event is ticketed through Woolly Mammoth Theatre Company.
Return engagement a script that "explores the unpredictable nature of grief and the delicacy of family connection across geographical and generational divides." The production will be broadcast live for each performance. "Two actors perform a balancing act of care and resentment, closeness and vast separation, as they cook in real time over video chat. Separated by continents, an estranged father and son reunite over Zoom. From their respective kitchens in Ramallah and New York City, they recreate a cherished family recipe and struggle to bridge the gap between them, one ingredient at a time." The cast includes Ramsey Faragallah (Dad) and Yousof Sultani (Son). Arts Fuse review
Unveiled, written, performed, and recorded by Rohina Malik. Originally co-presented with Greater Boston Stage Company. Presented and streamed by New Rep through April 18.
"Racism. Hate crimes. Love. Islam. Culture. Language. Life. Five Muslim women in a post-9/11 world serve tea and uncover what lies beneath the veil in this one-woman show." Arts Fuse review of the 2018 stage production: "Malik's concern over America's persistent anti-Muslim streak is well-founded, but the continued popularity of Unveiled might also have something to do with her skill and compassion as a storyteller."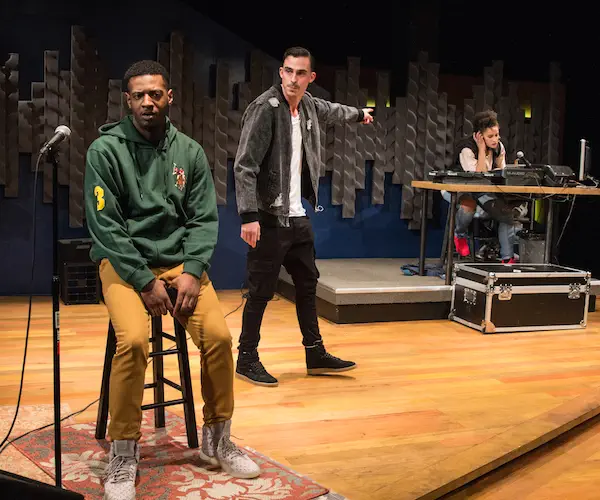 Hype Man: A Break Beat Play by Idris Goodwin. (Original stage production directed by Shawn LaCount.) Film directed by John Oluwole ADEkoje and Shawn LaCount. Director of Photography, John Oluwole ADEkoje. Cinematography by John Oluwole ADEkoje and The Loop Lab. This is a digital reimagining of the Company One production, presented by the American Repertory Theatre, streaming via Virtual Oberon, April 8 through May 6.
A film version of the play by poet and playwright Idris Goodwin about "a rapper, a beat-maker, and a hype man on the verge of making it big when the police shooting of an unarmed black teenager shakes the interracial hip-hop trio to the core and forces them to navigate issues of friendship, race, and protest." Arts Fuse review of the 2018 stage production.
Krapp's Last Tape by Samuel Beckett. Directed by Josh Short. Staged by the Wilbury Theatre Group. Presented live in the Main Hall of the Waterfire Arts Center, April 9 through 25.
Pandemic got you down? Well, as Beckett says, "Nothing is funnier than unhappiness." Tom Roberts plays "the titular Krapp, an embittered and dyspeptic man who marks the occasion of his 69th birthday by revisiting his 39-year-old self. Veering from outrage to contemplation, Krapp exhibits the ticks and tocks of a beaten man whose spirit unravels as the tapes unspool in 'all that old misery' of lost time."
PLEASE NOTE: In accordance with Dept. of Health guidelines masks and face-coverings will be required by guests at all times. Ticket sales for the production are extremely limited and advance registration for all performances is required – no walk-up tickets will be available at the door. All audience members will required to complete and submit a Health & Safety Screener before attending.
Boston Theater Marathon XXIII: Special Zoom Edition, streaming will begin on April 1 and will continue each day (with the exception of Sundays) through May 28. Readings will start at 12 noon ET, and each play will be followed by a question and answer session with the audience.
For a second year, the BTM will be presented on Zoom for 8 weeks. A year into the coronavirus pandemic, the arts are struggling for survival and the assistance provided by the BTM's beneficiary — the Theatre Community Benevolent Fund — is needed more than ever. The event will feature 50 ten-minute plays written by New England playwrights and presented by New England theatre companies.
Audiences will be encouraged to donate to participating theater companies and/or to the Theatre Community Benevolent Fund (TCBF), which provides financial relief to Boston-area theater artists in need. Last year's Boston Theater Marathon XXII: Special Zoom Edition helped raise more than $56,000 for the charity.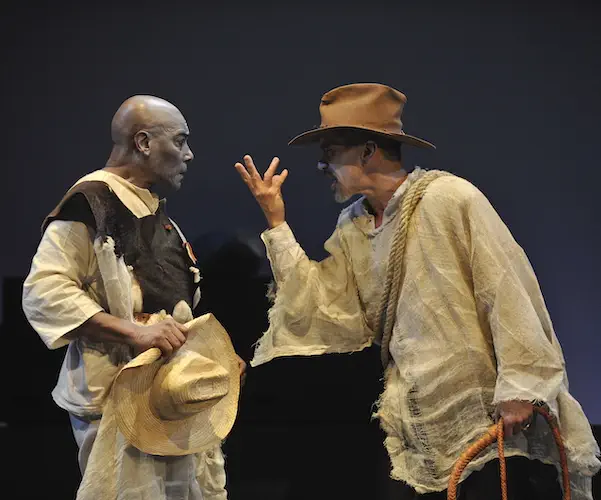 Pedro Páramo, a Teatro Buendía Production by Raquel Carrió, inspired by the novel by Juan Rulfo. Directed by Flora Lauten. Presented in Association with MCA Chicago. Music Direction by Victor Pichardo & Jomary Hechavarrí. Streamed by Chicago's Goodman Theatre as an entry in its Encore streaming series, through April 11. Pedro Páramo is presented in Spanish with closed captioning in English & Spanish available.

A son returns home to meet his father and reveals how one man's unchecked appetite destroys both everything he loves and the town that made him great. Pedro Páramo, based on Juan Rulfo's 1955 novel of the same name, was created by Cuba's formidably innovative Teatro Buendía and presented at the Goodman featuring a cast of Chicago and Cuban actors. It premiered as part of the Goodman's 2013 Latino Theatre Festival.
Until the Flood by Dael Orlandersmith. Directed by Timothy Douglas. Staging by the Merrimack Repertory Theatre streaming from April 21 through May 5.
"Ferguson, Missouri, 2014. The shooting death of teenager Michael Brown by a white police officer sparked weeks of protests and riots. Pulitzer Prize finalist Dael Orlandersmith interviewed a wide cross section of residents to create eight composite characters for her play." The play "eschews politics and the specifics of the shooting to explore the hopes, dreams, and struggles of these regular folks as they deal with fear and trauma. And grapple with the possibility of some kind of hope."
Mud Season Mystery: The Lodger by Brenda Withers. Directed by Jess Chayes. A Northern Stage production that will be performed live on Zoom from April 14 through May 2. Check theater site for times.
"A lodger arrives at a ramshackle London boarding house as news of a murderer sweeps through town. He fits the description– but is he guilty? And can we trust our instincts? Grab your friends and join Ronnie, an obsessive mystery fan and your host, as Ronnie leads you on a journey through this tantalizing tale and your own expectations." This adaptation "uses suspenseful storytelling to engage the audience in a live, interactive, communal experience guaranteed to entertain and provoke."
The Brit d'Arbeloff Women & Science Theater Festival is a month-long Festival of virtual performances, panels, and special events that will explore the intersection of art and science. The Theater Festival is the brainchild of Catalyst Collaborative@MIT at Central Square Theater, the nation's oldest ongoing partnership between a professional theater company and a world-class research institution. The Festival was created to amplify voices underrepresented in science (women, BIPOC/Black, Indigenous, people of color), promote mentoring opportunities, encourage engagement in science for audiences and artists, and to form a national network of theaters engaged in science. The festival runs through April 27.
Check the website for the times for the various streamed events and discussions. A sampling: Young Nerds of Color (working title) is a play in development by local dramatist Melinda Lopez; there will be discussions of "How to Encourage a Science Nerd" and "Starting a Movement: Creating a National Network of Theaters Engaged With Science." "In the Play Lab: Original Ten-Minute Plays" is a collection of short dramas ("seven plays with strong female characters engaging with real science') commissioned especially for the Women & Science Theater Festival.
There will be a full production of Splash Hatch on the E Going Down by Kia Corthron, streaming from April 19 through 25. Lyndsay Allyn Cox directs a play about the hazards of living in the contemporary city: "Thyme is fifteen, a straight A student, and three months pregnant. Her husband Erry is eighteen, works in construction. They plan for their future in the bedroom of her parents' Harlem apartment, where they live. Thyme's journey spans urban politics and environmental racism as she plans for a water birth – a Splash Hatch – and watches as Erry's health begins to deteriorate from occupational lead inhalation"
— Bill Marx
Walking Plays, an audio play series, Lyric Stage Company of Boston
According to Lyric Stage's artistic director Courtney O'Connor, this new audio series was created as a way to bring "a form of live theatre" to a public that hasn't been able to experience it since theaters closed because of the Covid pandemic.
"The Walking Plays provide a way for audiences to explore both the hidden gems and iconic landmarks of Boston and the joy of theatre beyond the Lyric Stage doors. This series will commission six 10- to 15-minute plays exploring private moments we experience in public. Listeners will be able to use maps provided by the Lyric Stage to walk along with the plays or to listen to them from their own homes. Together, the plays will form a loop beginning in Copley Square, winding through the city, and ending at a special location in the Back Bay. The plays will be available for free on the Lyric Stage's website.
"The Walking Plays will include 'Easter eggs' throughout the walk, which will add another level of enjoyment for listeners. Executive director Matt Chapuran said, 'It's a great chance for people who are unfamiliar with the city of Boston to learn more about what makes it so special. Or a chance to fall in love with the city all over again.'
"The series premiered with the release of On Paying Attention by David Valdes, a Cuban-American playwright interested in stories of personal identity, especially global majority and LGBTQ experiences. He teaches playwriting at Boston Conservatory at Berklee, as well as English at Tufts University.
Next to premiere is Monster in the Sky by Ginger Lazarus. "Lazarus is an award-winning playwright and screenwriter whose works have been featured in her native Boston area, around the country, and across the pond in London. She holds a master's degree in playwriting from Boston University and currently teaches at the University of Massachusetts Boston."
"The remaining four plays will be released in two batches later in the winter and spring."
— Evelyn Rosenthal
---
Classical Music
Seiji Ozawa conducts Swan Lake
Presented by Boston Symphony Orchestra
From April 8, 12 p.m.
Streaming online
The BSO's longest-serving music director conducts two acts from Tchaikovsky's popular ballet in a performance taped in 1978.
Baiba Skride plays Schumann
Presented by Boston Symphony Orchestra
From April 15, 12 p.m.
Streaming online
The BSO's final series of video concerts for the current season gets underway with the exceptional Latvian violinist Baiba Skride performing Robert Schumann's Violin Concerto. BSO music director Andris Nelsons conducts Brahms's serene Serenade no. 2.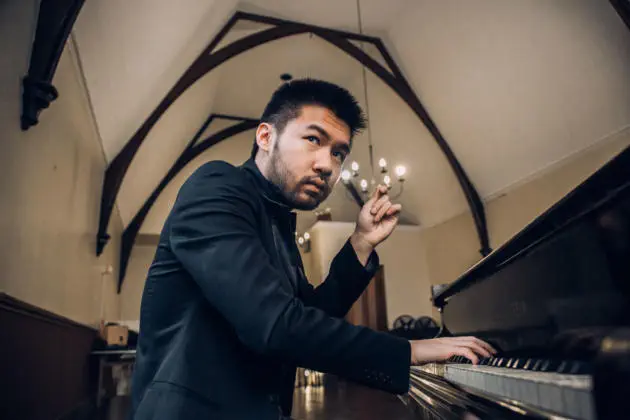 Conrad Tao in recital
Presented by Celebrity Series
April 16, 7:30 p.m.
Streaming online
The brilliant young pianist/composer returns to the Celebrity Series with a program of his own improvisation (with magnets), John Adams' China Gates, Jason Eckardt's Echoes' White Veil, and Schumann's Kreisleriana.
Gil Shaham & The Knights play Beethoven
Presented by GBH/Idagio
April 17, 4 p.m.
Streaming online
Violinist Shaham and The Knights follow up their terrific release of Beethoven's Violin Concerto (Arts Fuse review) with their own, pandemic-inspired arrangement of the piece. Also on the program is Johann Nepomuk Hummel's chamber adaptation of Beethoven's Creatures of Prometheus Overture.
A Jonathan Woody World Premiere
Presented by Handel & Haydn Society
April 18 & 20
Streaming online
H&H presents a welcome change-of-pace – the world premiere of Woody's Suite for String Orchestra (after the works of Charles Ignatius Sancho) – alongside more typical fare (concerti by Handel, Geminiani, and Wassenaer). Aisslinn Nosky directs.
— Jonathan Blumhofer
---
Roots and World Music
Bang on a Can Marathon – Live Online, a four-hour concert streaming on April 18 from 1 to 5 p.m. ET.
"15 brand new works by 15 pioneering composers. Tune in to hear 4 hours of nonconformist, noncommercial, mind-blowing music.  Andy Akiho! Carman Moore! Joan LaBarbara! Matana Roberts! Kelly Moran! Rudresh Mahanthappa! and many many more."
"This concert is FREE! But please do consider purchasing a ticket. That helps Bang on a Can pay more players, commission more composers, and make more music."
The pandemic is still here. An entire ecosystem of composers and performers needs our attention, our love, and our financial support! All Marathon performers and composers are participating live and being paid by Bang on a Can.
— Bill Marx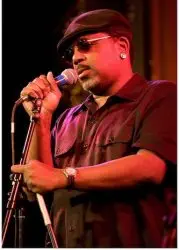 Once again the pandemic live music calendar presents a mix of tentatively reopening venues along with a robust serving of live streams.
Medford's Porch, with its plexiglass-enclosed stage, is the only spot that can circumvent the state's ban on singing at indoor establishments. The soul-jazz of the B3 Kings returns on April 8 with traditional blues crusader Professor Harp taking his turn on April 17.
The Beehive restaurant in the South End is also phasing in music, with blues pianist Bruce Bears leading a group on Sundays.
Not surprisingly, the outdoor music season is getting off to very early start. A great matinee features a rockabilly pairing of the Cranktones and the Hi-Fi Lowdowns at Dusk in Providence, RI.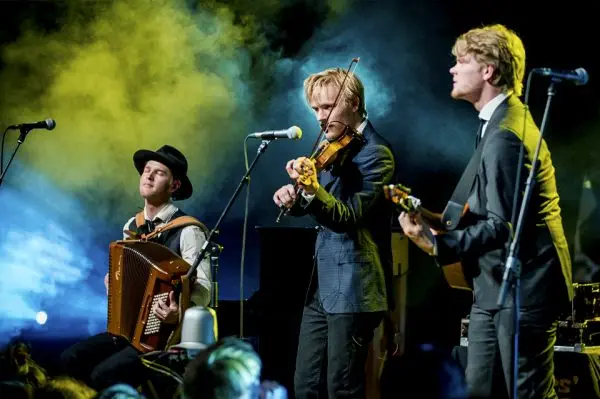 Looking at online offers, the Charles River Museum's Boiler Room continues its series of innovative pairings with pianist Tim Ray and bassist Jesse Williams on April 9. The Celebrity Series presents the brilliant Nordic group Dreamers' Circus in a pre-recorded pay-per-view stream starting April 9 — the show is a lead up to a virtual edition of its Stave Sessions series April 21 through 23. Club Passim's extensive streaming slate includes the Latin-tinged acoustic Noah Y Maurizio on April 11.
— Noah Schaffer
---
Visual Art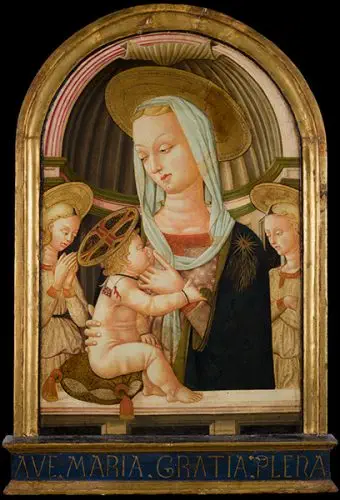 Under the Nazi anti-Jewish laws of the 1930s and '40s, vast amounts of Jewish-owned property was confiscated or distributed in forced sales,  thief from homes, businesses, and factories, including personal property and works of art. Many of the owners never returned from Nazi concentration camps to reclaim their heritage. Others faced years of efforts to recover lost items, including important art works, many of which had ended up in state museums and proved particularly difficult to reclaim.
The exhibition What the Nazis Stole from Richard Newman (and the search to get it back) opens at the Worcester Art Museum on April 10. The show documents one family's seventy-five year quest to recover the art that had once belonged to them.
Dr. Richard Newman was born in 1879 in Vienna into a wealthy Jewish family who owned textile mills throughout Austria. Fascinated by art, Newman, aside from running the family business, became a powerful collector, earning a Ph.D. in art history. He also wrote extensively about art theory. Parts of his collection was recognized by the Austrian government as being of "landmark" importance. After the German invasion of Austria, though, his assemblage of more than 200 objects was broken up through forced sales, exile, or outright thief. Newman and his family fled Austria for Paris and then moved to Cuba, where Newman helped found an art museum in Havana. Finally, he ended up in New York City, where he died in 1959. To date, some 16 works have been recovered by Newman's heirs, of which 14 are included in the Worcester exhibition.
The exhibition is as much about context as art. Drawing on family photographs, part of the installation will evoke an early-20th-century Viennese parlor. Books and gallery labels will describe the Nazi confiscations and document the family's quest to recover part of its pre-War past.
Also opening April 10, at the Addison Gallery of American Art in Andover, MA, is Mel Kendrick: Seeing Things in Things. Described by the museum as "long overdue," the show will encompass some 60 full-scale sculptures along with table top "sketches," prints, and photographs created by the artist since the '70s. Influenced by such modernist artists as Umberto Boccioni, Constantin Brancusi, and Pablo Picasso, as well as his minimalist mentors and contemporaries, Kendrick's work in wood, rubber, or concrete has been described as a decades-long exploration of what sculpture can mean.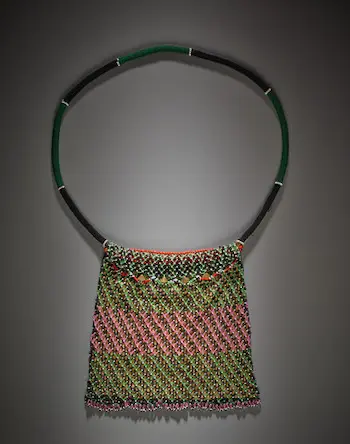 Many art museums remain closed during the pandemic but a number of them continue to present on-line, virtual programs. During April, the Harvard Art Museums  website is offering a series of events about less-often discussed topics in art history. The virtual gallery talk "Liberty, Equality, Sorority? A Woman Printmaker in the French Revolution" (April 6, 12:30 p.m. to 1:00 p.m.) tells an untold story about the revolutionary artist Emira Sergent Marceau. In the on-line lecture "Excavations and Research at Sardis" (April 7, 6 p.m. – 7:30 p.m.)  Nicholas Cahill, director of the the long-running, Harvard-sponsored archaeological exploration of the Anatolian city of Sardis, home of the legendary King Midas, will present discoveries made during the 2019 and 2020 seasons. A special event on April 9 (1 p.m.to 3 p.m.), "Exhibiting Slavery and Representing Black Lives— Art Museums and the Legacies of the Dutch Slave Trade: Curating Histories, Envisioning Futures"(Part I)," will illuminate attempts to unearth the experiences of free Blacks and African slaves in the early modern and 19th-century Dutch world.
In Hartford, the Wadsworth Atheneum Museum of Art is open to the public three days a week and it has been experiencing record attendance. For those who prefer to explore art from home during the pandemic, the museum also offers a full program of virtual events. Among these is a "Special Theme Tour" of the exhibition Paul Manship: Ancient Made Modern about the early modernist American sculptor. The docent-led tour takes place on April 14 at 1 p.m. with repeats on April 21 and 28. Access through the museum's website, the wadsworth.org.
Like the Harvard Art Museums, the Yale Art Gallery remains closed to the general public until further notice. But virtual visitors are welcome. It's on-line Conversation, Beads that Speak: Learning the Language of South African Bead Work takes place on April 15 at 12:30 p.m. The session will feature Hlengiwe Dube, a beadwork artist and a specialist in traditional South African beadwork who will appear via Zoom from her home in South Africa. The event explores an important collection of 93 examples of South African beadwork, made between 1850 and 1910, when a massive influx of manufactured glass beads from Europe inspired female artists to create new techniques and designs in personal decoration. Visit art gallery.Yale.edu for access.
— Peter Walsh
---
Author Events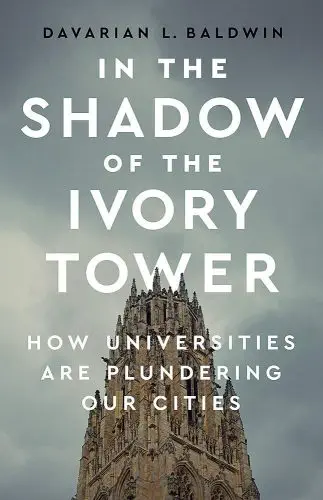 Virtual Event: Ilan Stavans with Regina Galasso | brookline booksmith
Selected Translations: Poems 2000-2020
April 7 at 7 p.m.
Free
"For twenty years, Illan Stavans has been translating poetry from Spanish, Yiddish, Hebreew, French, Portugese, Russian, German, Georgian, and other languages. His versions of Borges, Neruda, Ines de la Cruz, Gullar, Zurita, and others have become classics. This volume contains poems from more than forty poets around the world and celebrates the beauty of poetry in different languages."
Virtual Event: Davarian L. Baldwin – Events – Harvard Book Store
April 5 at 7 p.m.
Free
"In the Shadow of the Ivory Tower takes readers from Hartford to Chicago and from Phoenix to Manhattan, revealing the increasingly parasitic relationship between universities and our cities. Through eye-opening conversations with city leaders, low-wage workers tending to student's needs, and local activists fighting encroachment, scholar Davarian L Baldwin makes clear who benefits from unchecked university power and who is made vulnerable."
Virtual Event: Jaya Ramji-Nogales, Andrew I. Schoenholtz, and Philip G. Schrag – Harvard Book Store
April 9 at 12 p.m.
"In The End of Asylum, three experts in immigration law offer a comprehensive examination of the rise and demise of the US asylum system. Beginning with the Refugee Act of 1980, they describe how Congress adopted a definition of refugee based on the UN Refugee Convention and prescribed equitable and transparent procedures for a uniform asylum process. The authors then chart the evolution of this process, showing how Republican and Democratic administrations and Congresses tweaked the asylum system but maintained it as a means of protecting victims of persecution– until the Trump administration. The book concludes with a roadmap and a call to action for the Biden administration and Congress to repair and reform the US asylum system."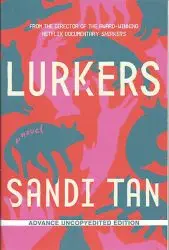 Virtual Event: Sandi Tan – Events – Harvard Book Store
Lurkers: A Novel
April 9 at 7 p.m.
Free with $5 contribution
"Precocious Korean-American sisters find their world rocked by a suicide, and they must fight to keep their home. A charismatic and creepy drama teacher grooms his students. A sardonic gay horror novelist finds that aging is more terrifying than any monster. Tan's novel is an homage to the rangy beauty of LA and the surprising power that we have to change the lives of those around us."
The Community Church of Boston » Sundays & More
April 11 at 11 a.m.
Free
A gathering of local poets emerge from Covid quarantine to read from their work. The line-up: Amanda Shea, David Gullette, Martha Collins, Lloyd Schwartz, Fred Marchant, and Ani Gjika.
Virtual Event: Dawnie Walton with Curtis Sittenfeld, The Final Revival of Opal & Nev – Porter Square Books
April 12 at 7 p.m.
Free
"Opal is a fiercely independent young woman pushing against the grain in her style and attitude, Afro-punk before that term existed. Coming of age in Detroit, she can't imagine settling for a 9-to-5 job — despite her unusual looks, Opal believes she can be a star. So when the aspiring British singer/songwriter Neville Charles discovers her at a bar's amateur night, she takes him up on his offer to make rock music together for the fledgling Rivington Records."
"In early seventies New York City, just as she's finding her niche as part of a flamboyant and funky creative scene, a rival band signed to her label brandishes a Confederate flag at a promotional concert. Opal's bold protest and the violence that ensues set off a chain of events that will not only change the lives of those she loves, but also be a deadly reminder that repercussions are always harsher for women, especially black women, who dare to speak their truth."
Virtual Event: Fern Johnson & Marlene Fine with Lisa Mullins: Let's Talk Race — brookline booksmith
April 14 at 7 p.m.
Free
"Let's Talk Race confronts why white people struggle to talk about race, why we need to own this problem, and how we can learn to do the work ourselves and stop expecting Black people to do it for us."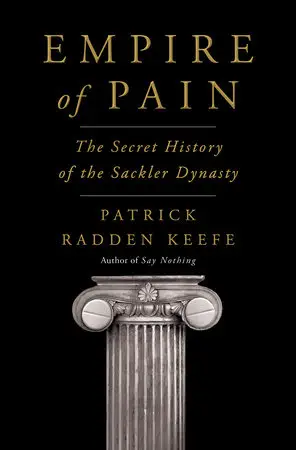 Virtual Event: Marlon Peterson, Bird Uncaged — Porter Square Books
April 19 at 7 p.m.
Free
"In Bird Uncaged, Peterson recounts his coming of age story, challenging the typical "redemption" narrative and our assumptions about who deserves justice. With vulnerability and insights, he exposes the hollowness of the American Dream: the daily violence and trauma of poverty, policing, and enforced masculinity; and the brutality of incarceration. And he reveals the many cages– physical and metaphorical– created and maintained by American society."
Virtual Event: Patrick Radden Keefe with Pamela Colloff, Empire of Pain — Porter Square Books
April 21 at 7 p.m.
Free
"The Sackler name adorns the walls of many storied institutions — Harvard, the Metropolitan Museum of Art, Oxford, the Louvre. They are one of the richest families in the world, known for their lavish donations to the arts and the sciences. The source of the family fortune was vague, however, until it emerged that the Sacklers were responsible for making and marketing a blockbuster painkiller that was the catalyst for the opioid crisis. The brothers began collecting art, and wives, and grand residences in exotic locales. Their children and grandchildren grew up in luxury."
— Matt Hanson