By Helen Epstein
This nearly 700-page text is a closely detailed, comprehensive portrait by a biographer riveted, as many of us are, by his charismatic subject.
Mike Nichols: A Life by Mark Harris. Penguin Press, 688 pp., $35.
Buy at Bookshop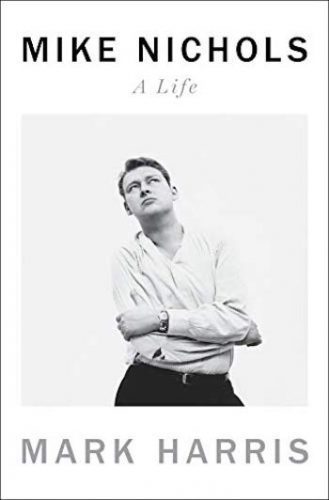 When Life Isn't Everything: Mike Nichols, as Remembered by 150 of His Closest Friends came out, I wrote that I was waiting for the biography. It was worth it. The two-pound, two-ounce, nearly 700-page text is a closely detailed, comprehensive portrait by a biographer riveted, as many of us are, by his charismatic subject. Author of Pictures at a Revolution and Five Came Back and a former editor at Entertainment Weekly, journalist Mark Harris is steeped in film and theater history and, married since 2003 to dramatist Tony Kushner, enjoyed access to many people in Nichols's world.
Drawing on 50 years of documents, recordings, previous books and magazine articles (including John Lahr's extensive and insightful New Yorker profile of 2000), Harris does not linger over Nichols's formative years. In barely 25 pages, he sketches Nichols's young and mismatched parents, Pavel Peschkowsky and Brigitte Landauer, and their son Michael, born in Berlin in November of 1931. The most salient episode in Harris's account is alopecia: after a vaccine against whooping cough at the age of four, Michael lost all the hair on his body, including eyebrows and eyelashes. This was "the defining aspect of his childhood," according to his younger brother Robert, as much as their last-minute escape from Nazi Germany.
Like many other German Jewish refugees, Nichols chose not to talk about what he left in Berlin (in May of 1939) or what awaited him in New York where he arrived by boat at age seven, shepherding his three-year-old brother (their mother was ill and emigrated later). Their childhood during the war years on Manhattan's West Side was, by all accounts, unhappy. Dr. Peschkowsky, now Paul Nichols, took a job as an X-ray technician before obtaining American medical certification; once he opened a practice, the family briefly rejoined the middle class. But the parents were mismatched, quarreled, and there were multiple affairs. Michael moved from the private Dalton School (where Buck Henry was a classmate), to P.S. 87 to — at age 10 — a boarding school in Connecticut. Everywhere, he was considered a freak and bullied for his baldness and German accent.
At 44, Dr. Nichols died suddenly of leukemia, ascribed to his unprotected work as an X-ray technician. Harris does not detail their plunge into poverty; he just notes that, despite money being tight, 13-year-old Mike asked his mother to buy him a wig and false eyebrows — which his father had refused to do. She did so and also obtained for him a scholarship to Walden, a private high school in the neighborhood, from which he graduated in 1948.
I was ready to read much more about those early years, especially how Nichols first became interested in horses at a local stable. But Harris chose to take his cue from his subject, who said many times and in many ways, "Yes, I had a tough childhood — but enough already…Let's start now." Barely 26 pages into the biography, Nichols is a pre-med at the University of Chicago, rooming with fellow refugee Aaron Asher (later a prominent editor) and meeting 16-year-old Susan Sontag. Harris does not describe these relationships or many of Nichols's other friendships, love affairs, or marriages. He maintains a laser focus on Nichols's professional evolution.
The University of Chicago was then a haven for geniuses, misfits, and weirdos, but even there Nichols found it hard to fit in. Depressed, he spent a lot of time sleeping and frequented the school's free psychoanalytic clinic. He dropped out before getting a degree. His salvation was meeting a 24-year old busboy, Paul Sills. Sills would soon establish the improvisational theater troupe The Compass, which became The Second City. At the time he was running a weekly acting workshop and cast Nichols, already known as "a snotty prick," to type. Nichols was soon onstage with actors Joy Carlin, Edward Asner, Zohra Lampert, and, most significantly, Elaine May.
May first saw her future improv partner in a 1952 production of Strindberg's Miss Julie, with Nichols playing the valet. Sills had told her, "I want you to see the only person at the University of Chicago who is as hostile as you." That was followed by their storied subway encounter when Nichols sat down beside May in a subway station, and began whispering to her in a Russian accent as though they were spies. She replied in kind.
Given Nichols's long, interesting, and productive career ranging over three separate areas of performance art, Harris has wisely chosen to structure his biography chronologically. Each narrowly focused chapter covers two to four years. The narrative mostly eschews cultural and political context and thematic digressions in favor of a comprehensive inventory of Nichols's work. Though I occasionally wondered why I was reading details about such forgotten films as The Day of the Dolphin, The Fortune, and Wolf — instead of an analysis of Nichols's indifference to the politics of the time — I was pleased to be in the hands of a biographer clear about his intentions, who would not get lost in the weeds.
Between 1952 and 1955, Nichols fell in love and into work with May, who remained in his life (and a vivid presence in this biography) on and off until his death in 2014: "Soon after they met, May, who could not have been less interested in domesticity, took him back to her place on the South Side, where they both lived, made him a hamburger with cream cheese and ketchup — one of the only things she could cook — and showed him her copy of the Kama Sutra, which she thought was a potentially interesting tool for improv. He was smitten. So, in her way, was she."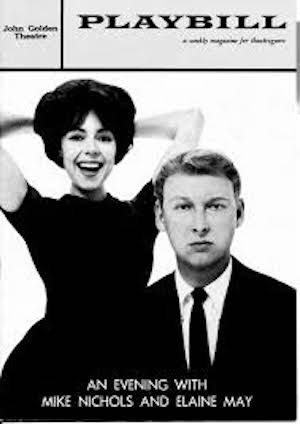 May was as Jewish as Nichols but from a different class. Her father, an itinerant performer and director of Yiddish theater, put her onstage when she was a baby. By the time she and Nichols met, May was a high school dropout, a divorcée, and mother of a four-year-old who lived with her grandmother in L.A. She brought out the best in Nichols, and Harris takes us through the artist's transformation from his famously aloof, irritating persona into a decent group member. Despite long periods of estrangement, May is ever-present in Harris's narration of Nichols's story and deserves a good biography of her own.
After five years in Chicago, Nichols returned to New York to study Method acting with Lee Strasberg at the Actors Studio. Mike, as he was now known, lived in a grubby third-floor West Side walk-up with a communal toilet. He couldn't afford the Actors Studio fee, so took a biweekly class with Strasberg instead. He was going nowhere when Sills appeared in New York and offered him a regular salary in The Compass Players in Chicago. May was a member of the company.
Harris details how Nichols transitioned from Method to improv under May's tutelage and how their savage satirical act evolved. May provided much of the content; Nichols edited it. By 1957, they had an agent who booked them in Greenwich Village and in Upper East Side cabarets, where they became a hot ticket. One of their most popular routines was to ask their audiences for a first and last line, and a particular literary style — from Tolstoy to Clifford Odets — for a sketch. New York celebrities such as Edward Albee, Richard Avedon, Jules Feiffer, Stephen Sondheim, Leonard Bernstein, Betty Comden, and Adolph Green came to see them. By 1958, when he was 26 and wildly successful, they were performing on national TV, then Broadway, with crowds of people thronging the stage door of An Evening with Mike Nichols and Elaine May. Nichols welcomed the attention and connections; May did not. "If somebody came toward us in a restaurant waving," she told Harris, "I would look at him blankly and Mike would say softly, 'You slept with him for two weeks. He's part of the Socialist Party. You had a big fight. When he left, he broke all the dishes. His name is Bert.'"
While May went home, Nichols went to dinner with Julie Andrews and occasionally Richard Burton, both then starring in the musical Camelot in the Broadway theater next door. Nichols was still married to Patricia Scot, a jazz singer and the first of his four wives. He had become the protegé of Richard Avedon (eight years older), who urged him to divorce her, introduced him to scores of the rich and famous, and modeled a way for Nichols to live at the intersection of high society and high culture. Harris writes that the bisexual Avedon introduced him to dozens of celebrities and became Nichols's first intimate male friend but, despite rumors to that effect, not his lover.
In 1962, Nichols moved from improv to stage comedy via a half-written play titled Nobody Loves Me by relatively new playwright Neil Simon. An interim director was needed and Nichols convinced Simon he could do the job. On the first day of rehearsal at the Bucks County Playhouse in Pennsylvania, Harris writes, Nichols found that he had discovered his métier. He would later tell interviewers a version of, "If you're missing your father, as I had all during my adolescence, there's something about playing the role of a father that is very reassuring." It was a role he would eventually relish even with his three children.
The Simon play became Barefoot in the Park, starring Elizabeth Ashley and an unknown Robert Redford. It became Nichols's first Broadway hit. He was deluged with offers to helm other plays and — for the first time — films. Two years later after directing stage productions of Ann Jellicoe's The Knack, Murray Schisgal's Luv, and Simon's The Odd Couple, Nichols was, at 33, established as a brilliant and commercially successful stage director and already being courted by Hollywood.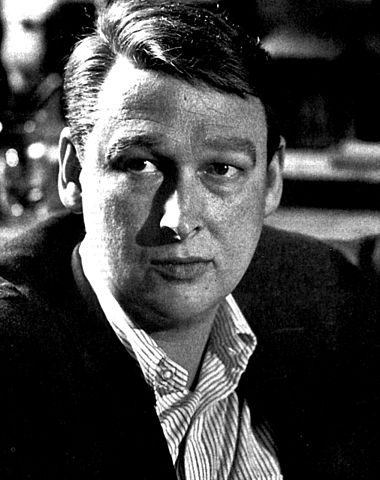 He had already signed a contract to direct a movie when Nichols heard Warner Brothers had bought the rights to film Edward Albee's Who's Afraid of Virginia Woolf?. He had been deeply affected by the drama — it reminded him of his parents' marriage. Also, it would star Elizabeth Taylor, and he knew her. When he was performing in Camelot, Richard Burton had been so captivated by Nichols that he had later asked him to fly to Rome to babysit his then-lover Elizabeth Taylor. She were filming Cleopatra, hounded by paparazzi, and Burton, who had been obliged to go to London for a few weeks, asked Nichols tokeep her company. They were about the same age, hit it off, and became close enough for him to accept her offer of his first good wig. In December of 1964, Nichols got himself hired to direct Who's Afraid of Virginia Woolf?. His fee would be "$250,000 — a news-making sum for a first-time director." This would be the first of his many Hollywood film successes: it won five Academy Awards and jump-started his third career (This is only page 154).
Harris chooses to examine the multiple facets of Nichols's creative process: how and why, production by production, he chose his material and collaborators — some as famous as Burton-Taylor, some as unknown as Dustin Hoffman — and elicited extraordinary performances from them. The book is filled with insights into Nichols's survival strategies, both commercial (he was obsessed with making money) and artistic. After the movie What Planet Are You From? bombed, for example, Harris observes that "Nichols had long believed that the only way to rebound from a professional disaster was with a small-scale labor of love. Twenty-five years earlier, he had rediscovered his passion for directing after a string of failures by throwing himself into [David Rabe's] Streamers. This time he would turn to Chekhov."
Of course, what seemed small-scale to Nichols looked like the big-time to most other people. "He went to Meryl Streep, who had not appeared onstage in decades, to see if she would be interested in playing the vain, destructive actress Irina Arkadina in a revival of The Seagull. To his surprise, she said yes." She wanted to work with Kevin Kline at the Delacorte in Central Park. Both actors were veterans of Joseph Papp's Public Theater, where salaries were small and working conditions nothing like Hollywood. Nichols knew that The Seagull would run for only five weeks, would not be extended and, at 68, he would make no money from it. But Chekhov in the Park recharged his batteries and brought him back to work. His next film, for HBO, was the acerbic Wit, starring Emma Thompson, who had enjoyed his direction of the film Primary Colors in which she had starred. Women played an outsized role in Nichols's professional life, especially for this time.
Some readers, overwhelmed by the multitude of famous names, plays, films, and events, may choose to follow just one of the trails that wind through this dense forest of an artist's biography. One is the May trail (she is still alive and writing in New York). Another is the Theater Trail (ending with his 2013 production of Pinter's Betrayal). Another is the Movie Trail (my favorite chapters were about The Graduate, Catch-22, Carnal Knowledge, Silkwood, Working Girl, The Birdcage, and Charlie Wilson's War). Another is the Money Trail, which tracks Nichols's investments in real estate, horses, and art. Another is the Woman Trail, and that includes wives Patricia Scot, Margot Callas, Annabel Davis-Goff, and Diane Sawyer; famous collaborators, including Elizabeth Taylor, Candice Bergen, Nora Ephron, Meryl Streep, Julia Roberts, and, in later years, Cynthia Nixon and Natalie Portman; girlfriends Suzy Parker, Penelope Gilliatt, and Gloria Steinem; and women for whom he served as an escort, such as Jackie Kennedy.
If overwhelming to the reader, how much more overwhelming this material and network of relationships was for the biographer, who not only had to organize this enormous and formidable cast of characters but had to socialize with many of them in New York after the book was published. Although I wish Harris had probed more deeply into the workings of those relationships, there is more than enough content in this biography to chew on. I did not skim a single page of Mike Nichols: A Life.
---
Helen Epstein (helenepstein.com) is the author of 10 books of nonfiction and has been reviewing for the Arts Fuse since its inception. Her latest publication is the edited and annotated version of Franci's War (franciswar.com).