By Jonathan Blumhofer
There are some  smartly colored and well-handled performances here, but it's hard to get past the recording's unsatisfactory acoustics.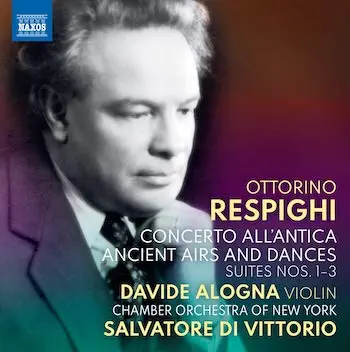 If the only music by Ottorino Respighi you're familiar with are his trio of Technicolor, Roman-themed tone poems (Fountains of Rome, Pines of Rome, and Roman Festivals), then the composer's enthusiasm for music of the 16th and 17th centuries might come as a surprise. But it shouldn't: Respighi's fascination with the music of the past (be that recent or distant) was a key feature of his musical personality (just see his brilliant updatings of Rossini in La boutique fantastique and Rossiniana).
His interest in music from the Baroque period was long-standing and is given fresh consideration in this release from Salvatore Di Vittorio and the Chamber Orchestra of New York (CONY) that pairs his three suites of Ancient Airs and Dances with the world-premiere recording of the Concerto all'antica (on Naxos).
Written in 1908 when the composer was based in Berlin, the Concerto calls to mind (in grander form) Fritz Kreisler's faux-Baroque violin efforts of the early 20th century. While its three movements are, formally, a bit anachronistic – the first one owes more to 19th-century sonata form principles than 17th-century ritornello form – Respighi's writing capably mimics the driving counterpoint and dancing energy of the old style throughout. The highlight is its radiantly songful, slow central movement: an absolute gem, regardless of when or where it was composed.
In the present performance, the Concerto's solo part is nicely dispatched and given a lively contour by violinist Davide Alogna. His playing ably draws out the motivic qualities in the opening movement and ensures the lovely middle one is well-shaped. While the finale comes over rather literally, that's not entirely Alogna's fault: his playing in it is, by and large, smartly colored and well handled.
Rather, the issue there sounds more like ensemble fatigue than anything else, which is a bit surprising, given the firm handle on Respighi's Baroquiana style and pert tempos Di Vittorio and his band evince in the opening movements.
More problematic than that staid finale, though, is the recording's up-front sound and dry sonics. These prevent any lasting tonal rapport or blend from growing up between soloist and ensemble. What's more, the prevailing edginess of the recorded sound becomes increasingly pronounced as the 30-minute-long Concerto proceeds.
Similar issues arise in CONY's performances of the Ancient Airs and Dances suites.
The best reading here belongs to the Suite no. 2. Perhaps the most obscure of the triptych, this 1923 adaptation of 16th- and 17th-century tunes comes closer than either of its neighbors to evoking the sound-world of Respighi's Roman Trilogy (spots in the "Danza rustica" seem to be lifted, wholesale, out of Fountains of Rome).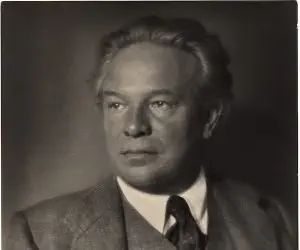 The CONY woodwinds turn in melting solos and winning sectional performances over the first three movements, while the whole ensemble vigorously embraces the finale's sprightly syncopated figures. Even as the strings' tone proves chilly and one might ask for wider dynamic contrasts throughout, we have an appealingly felt account of an unduly neglected charmer here.
In the Suites nos. 1 and 3, Di Vittorio draws out performances that are rhythmically purposeful and technically solid, if not quite virtuosically carefree. Even so, there are some striking moments to be had, like the lovely trio between harp, oboe, and flute to open No. 1's "Villanella" and the graceful performance of No. 3's famous "Italiana."
Still, it's hard to get past the recording's unsatisfactory acoustics. A raw tone (especially a raw string tone) might be mitigated by playing of impeccable precision and élan. Here, moments of spotty intonation, awkward transitions, and ugly tone (the third Suite's "Passacaglia" is conspicuously gritty) stand out too strongly.
Accordingly, it's tough to recommend this disc for these Ancient Airs and Dances, especially given the number of better-recorded accounts already on the market (including complete sets by Jesús Lopez-Cobos, Richard Hickox, and Seiji Ozawa).
As for the Concerto all'antica, it's a piece that won't turn the musical world on its head. But it is a thoroughly agreeable and often quite lovely essay. Respighi completists will want it and, for the rest, the Concerto might provide a fine introduction to the composer's broader output.
---
Jonathan Blumhofer is a composer and violist who has been active in the greater Boston area since 2004. His music has received numerous awards and been performed by various ensembles, including the American Composers Orchestra, Kiev Philharmonic, Camerata Chicago, Xanthos Ensemble, and Juventas New Music Group. Since receiving his doctorate from Boston University in 2010, Jon has taught at Clark University, Worcester Polytechnic Institute, and online for the University of Phoenix, in addition to writing music criticism for the Worcester Telegram & Gazette.