By Noah Schaffer
Some of the best music documentaries of 2020 – and some disappointments
I'm not sure if there are actually more music documentaries being made now than before, but they're certainly easier to see. Licensing issues used to mean music docs  made without corporate benefactors tended to play the festival circuit and then disappear. Those on my list have either made their streaming service debut or played in 2020 virtual festivals. Some of the selections that made their festival debuts recently may not be widely streaming right now, but alerts about future streams will be made on their websites and social media feeds.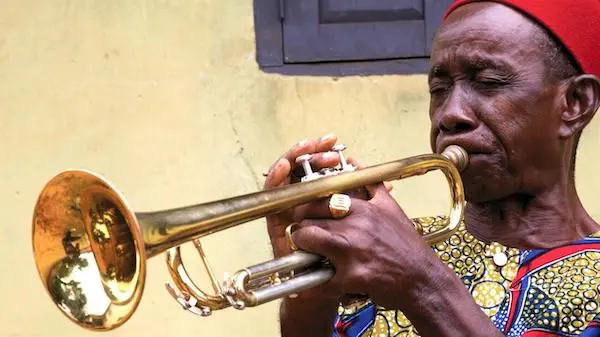 Other Music — This New York record store was a treasure trove of recordings that were too loud, improvised, weird, or obscure to be found elsewhere. This valentine to the disappearing hangout, the neighborhood record store, hit home in a year in which independent in-person businesses of all stripes took a bruising.
Elder's Corner –  The documentary's premise is not original: it centers on a director visiting a country to track down aging musicians from a bygone golden era. But who cares? Rookie full-length filmmaker Siji Awoyinka's ode to Nigeria's musical past is pretty much flawless. The New York-based director's exploration of his Nigerian heritage gives the film a personal arc, but he avoids the common temptation to turn the camera on himself too often. Instead, well deserved attention goes to spotlighting the vintage practitioners of highlife, juju, and Afro-Beat, particularly the stories they tell about their careers as they rerecord their classics in a Lagos studio. Awoyinka was just in time: quite a few of the featured artists passed away between the recording session and the film's release. Elder's Corner is essential viewing for those who would like to learn more about Nigerian artists who were superstars at home but never achieved the international fame of a Fela Kuti or King Sunny Ade. What's more, the film is a thrill for those who are already fans of the likes of the Lijada Sisters or MonoMono.
Who Let The Dogs Out? — Former Bostonian Ben Sisto has spent years tracing the disputed origins of the Baja Men's 2000 hit. What initially seems like a film about a silly novelty song instead turns out to be a fast-paced but fascinating exploration into questions about who — if anyone — can actually say they've originated a work of art.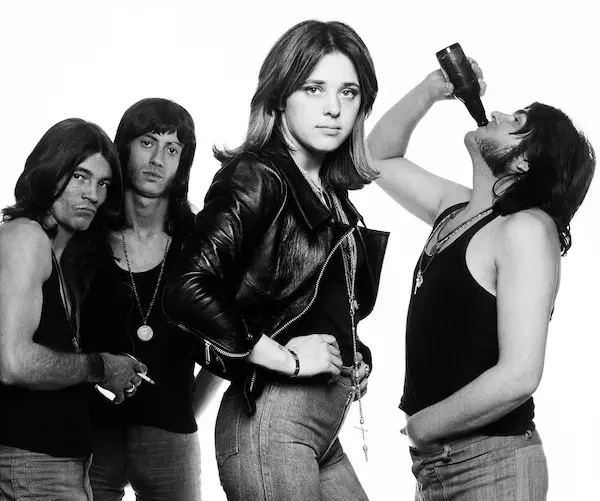 Suzie Q – If Americans know Suzi Quatro at all, it may be from her role as Leather Tuscadero on the '70 sitcom Happy Days. But in the UK, Europe, and Australia she's considered rock royalty. Some of the most fascinating segments detail an all-female band she and her sisters played in during the late '60s golden era of Detroit rock. One flaw: a bit too much time is wasted on family sibling rivalry. Still, at a time when many pioneering female rockers are finally getting their due, Quatro is well worth her time in the revisionist spotlight.
In My Own Time: A Portrait of Karen Dalton – Considering her obscurity and slim discography, it's a bit surprising that anyone would make a documentary about the '60s avant-folk singer Karen Dalton. Yet not just one but two Dalton documentaries played the festival circuit this year. The better, by leaps and bounds, is this one, which sticks to the basics of Dalton's sad life and emphasizes  her haunting and the fond memories of those who knew her.
Ronnie's – Ronnie Scott's London club is one of the most famous jazz venues in the world. A music documentary is often highly dependent on what footage is available. As it happens, Ronnie Scott's was the location of a TV series that featured the likes of Rashaan Roland Kirk, Sonny Rollins, and Nina Simone. Their performances are presented in the film. Also, Scott's personal story proves to be an interesting and sad one as well.
Most disappointing: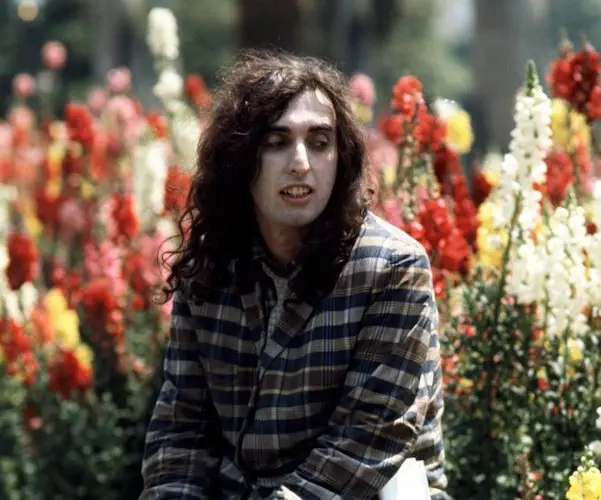 The Changin' Times of Ike White – There's a long tradition of pop music recorded in prison — The Prisonaires, The Escorts, and Vybz Kartel come to mind  — and that is without venturing into hip-hop. And nearly all of the aforementioned would be more deserving of a documentary than Ike White, who in 1976 released an LP while he was in jail for murder. White himself disappeared soon after the album's release. When the filmmakers manage to piece together his life story, they come up with a huckster who goes from woman to woman while making a living as a lounge pianist. It's a tale that's no more inspiring than White's bland funk, which sank without a trace for a reason.
Once Were Brothers – Robbie Robertson has spent decades trying to counter the accusatory narrative of his former Band bandmate Levon Helm, who complained bitterly that Robertson hogged songwriting royalties and the spotlight. Even if the truth lies somewhere in the middle, Robertson's tepid post-Band output shows just how much he needed muses like Helm, Rick Danko, Richard Manuel, and Garth Hudson. Now he has commissioned this self-serving cinematic ego trip. Perhaps there was no way the filmmakers could tell a balanced story. But that doesn't come close to excuse barely even mentioning Danko and Hudson.
If You Could Read My Mind – Gordon Lightfoot told a Canadian newspaper that after years of turning down documentary offers he finally green lit this project because they wouldn't "go too deep." The directors held up their end of the bargain. Aside from confessing how poorly he treated women during his drinking years, Lightfoot is a man who offers few revelations. The best parts in the documentary are when his bandmates and talking heads like Steve Earle dissect Lightfoot's great songs.
Tiny Tim: King for a Day – A cinematic portrait of the uke-wielding falsetto singer, a '60s TV mainstay, is well overdue. This effort has some insightful episodes, especially Weird Al's narration of Tim's diaries. Sadly, the narrative seems to buy into the myth that Tiny Tim was no more than a freakshow attraction, rather than a wondrous link to early 20th century American song. Instead of learning how Tiny Tim sourced his material, or any reference to his late-career collaboration with the band Brave Combo, we are given footage of him collapsing on stage near the end of his life.
---
Over the past 15 years Noah Schaffer has written about otherwise unheralded musicians from the worlds of gospel, jazz, blues, Latin, African, reggae, Middle Eastern music, klezmer, polka, and far beyond. He has produced multiple documentaries for public radio's Afropop Worldwide program and was the researcher and liner note co-writer for the album Take Us Home: Boston Roots Reggae from 1979 to 1988. His first book project, an oral history of the Highway QC's gospel group, will be published in early 2021. He has won over 10 awards from the New England Newspaper and Press Association.