By Ralph P. Locke
This strange year became, for this opera lover, a chance to explore new—or even world-premiere—recordings of little-known repertory. When musical life returns to seminormal, perhaps we can be treated to live performances of some of these amazing works.
CD recordings that I particularly admired and reviewed (in roughly chronological order), plus two performances and a book: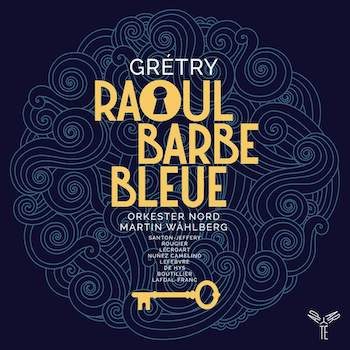 Cavalli's L'Ipermestra (1658; named after Hypermnestra, a character in the Jason and Medea story). The small but immensely colorful musical forces are led by Dutch lutenist Mike Fentross.
Lully's Isis (1677), conducted by the remarkably perceptive Christophe Rousset and featuring the astoundingly beautiful tenor voice of Cyril Auvity as Apollo and two other characters.
Handel's Agrippina (1709), brought to life by today's reigning Baroque mezzo, Joyce DiDonato, with a Hungarian period-instrument music orchestra.
I was one of the many viewers worldwide who were utterly captivated by DiDonato's performance in the Met's HD transmission of this same opera to movie theaters in late February, shortly before the pandemic made such events impossible. (Ditto for Angel Blue's masterful portrayal of Bess in Porgy and Bess earlier that same month. I believe the Met has now broadcast and streamed the Agrippina and the Porgy and Bess performances, making them available to millions more viewers.)
Gismondo re di Polonia (1727), by Leonardo Vinci (I call him "no-da Vinci" to distinguish him from the famous painter) and Telemann's Miriways (1728).
Grétry's Raoul Barbe-bleue (1789), starring Chantal Santon-Jeffrey, in a performance that is much more animated and specific than in some other of her recorded repertory (e.g., Rameau) that I have heard.
Two works from the Haydn-Mozart era — Galuppi's L'amante di tutte (1760) and Paisiello's Le gare generose (1786) —  delighted me with their playful and sometimes trenchant characterizations of human desire and human folly.
Beethoven's first version (1805) of his opera Fidelio is always known now as Leonore to avoid confusion with the composer's own substantial revision (1814), which has long been standard in opera houses and on recordings. The new recording, under early-music specialist René Jacobs, has as its glowing core Marlis Petersen, whose remarkable rendition of Leonore's big aria "Abscheulicher!" was highlighted in a New York Times article about arias that will make one love the soprano voice.
I was privileged to catch a stage production of Leonore by Opera Lafayette (at Washington's National Opera), and am now persuaded that the 1805 version has its own validity and even surpasses, in a few respects, the revised 1814 Fidelio. Opera Lafayette videorecorded one of the performances for future release on DVD, using the same sets and costumes, and many of the same singers, as in their 2018 DVD of Pierre Gaveaux's Léonore, ou l'amour conjugal, the work whose libretto served as the starting point for Beethoven's opera.
The 1826 version (for a Paris production) of Rossini's Zelmira brings pleasure after pleasure in its first appearance on CD. The work features two highly contrasting tenor parts, taken here with splendid vividness by Mert Süngü (from Turkey) and Joshua Stewart (from the USA).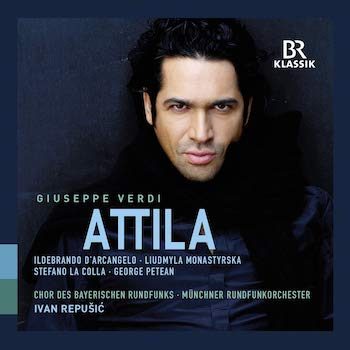 Attila (1846), about Attila the Hun's conquest of the Italian peninsula, reminds us how skillful a musical dramatist Verdi could be, five years before the first of his "middle-period" operas, Rigoletto. Standouts in the admirable cast are Met Opera stars Liudmyla Monastyrska (Odabella), Ildebrando d'Arcangelo (in the title role), and, as the Italian patriot Ezio, George Petean (from Romania).
Antônio Carlos Gomes's Lo schiavo (The Slave; 1889), possibly the best opera by a Brazilian composer, comes to life in an energetic yet generally well-controlled performance by an international cast under Gomes authority John Neschling (who in the 1990s led a fine recording of Gomes's Il guarany featuring Plácido Domingo).
For a vivid taste of Italian opera in the several generations from Verdi and Gomes to Leoncavallo and Puccini (plus some marvelous Massenet), ya gotta hear the wonderful Albanian-born soprano Ermonela Jaho in an aria disc, conducted vividly by Antonio Battistoni. In fact, you can try out the opening of each track here.
An earlyish but already immensely skillful comic opera by Jules Massenet, Don César de Bazan (1872, rev. 1888) came three years before Bizet's Carmen but is already strongly tinted with Spanish folk flavor (e.g., the "Jota aragonesa" tune). A cast of fresh young singers plus the veteran baritone Laurent Naouri (a Met regular) dish it up with style.
Offenbach's little-known but no less delightful Maître Péronilla (1878) is likewise drenched in Spanish "local color." The new (world-premiere) recording is just as expert, with the renowned Véronique Gens—one of the current opera world's great tragédiennes—showing her gift this time for comic singing and acting.
Five relatively recent works written to English-language libretti: Norman Dello Joio's The Trial at Rouen, Mario Castelnuovo-Tedesco's The Importance of Being Earnest, Richard Alwyn's Miss Julie, Gunther Schuller's The Fisherman and His Wife, and Carlisle Floyd's Prince of Players. The Dello Joio reenacts the trial of Joan of Arc, the Castelnuovo-Tedesco uses an efficiently condensed version of Oscar Wilde's most famous play (a witty comedy), the Alwyn is based on an intense and once-renowned play by August Strindberg, the Schuller relies on a Grimm Brothers tale of marital discord and reconciliation, and the Floyd derives from Jeffrey Hatcher's play Compleat Female Stage Beauty, which also gave birth to the widely discussed movie Stage Beauty (about a 17th-century British actor who was forced, by new government regulations, to make the switch from female roles to male ones).
All five works are enormously effective, each in its own way. The Dello Joio, Castelnuovo-Tedeco, and Schuller are brought to us by Boston's Odyssey Opera under the indefatigable Gil Rose. The Carlisle Floyd comes from Florentine Opera (Milwaukee) under William Boggs. The Alwyn was recorded soon after a concert performance in London's Barbican Centre. Nearly all the singers on these recordings put their lines across effectively while maintaining a beautiful, steady vocal line. Taken together, these five releases gave me hope for a future rebirth of operatic activity and creativity in our vast and varied land—and in the wider world with which the USA is, of course, closely interconnected.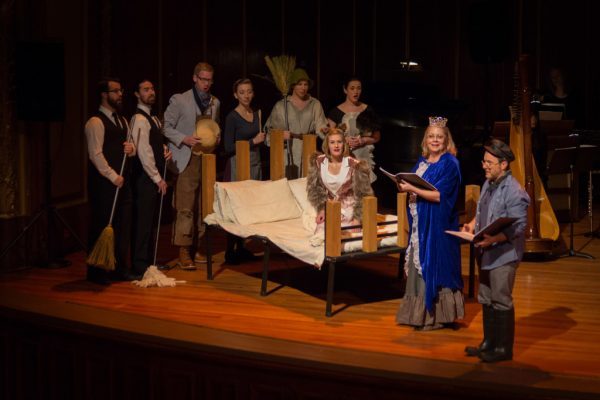 Let me close with a nonoperatic vocal item: a marvelously responsive recording of short secular cantatas (basically multipartite songs and arias) by the important early-Baroque singer-composer Barbara Strozzi (1619-77): her Op. 8, part 1, featuring soprano Elissa Edwards and lutenist Richard Kolb.
And a book that will amuse and inform anybody who is interested in opera or simply opera-curious: Ethan Mordden's The New Book of Opera Anecdotes. Mordden tends to be careful to distinguish tales that are probably true from ones that tell their own kind of truth about the ways in which opera lovers imagine, and like to talk about, their favorite composers, singers, conductors, and stage directors. My favorite quip: Joan Sutherland was a "bel canto coloratura with a gigantic voice and, under the right director, even a magnetic presence created out of a complete inability to act. One was mesmerized waiting to see what she wouldn't do next."
---
Ralph P. Locke is emeritus professor of musicology at the University of Rochester's Eastman School of Music. Six of his articles have won the ASCAP-Deems Taylor Award for excellence in writing about music. His most recent two books are Musical Exoticism: Images and Reflections and Music and the Exotic from the Renaissance to Mozart (both Cambridge University Press). Both are now available in paperback; the second, also as an e-book. His reviews appear in various online magazines, including The Arts Fuse, NewYorkArts, Naxos Musicology International (accessible to people who subscribe to Naxos Music Library or whose library does), and The Boston Musical Intelligencer. A more extended version of the present "best of 2020" list can be found at the latter site (BMInt).