After January's brief hibernation, the pop music coming attractions column is back for the month of February to deliver what you crave: music, sweet music. (Cue dancing in the street.)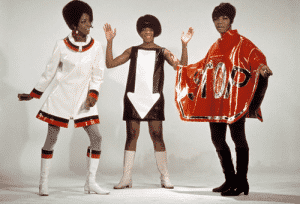 Wait . . . what's that you say? The streets are covered in snow? No problem: there are plenty of places to dance indoors while listening to great music in Boston in February. First stop, Best Coast.
February 4th, Best Coast at Paradise Rock Club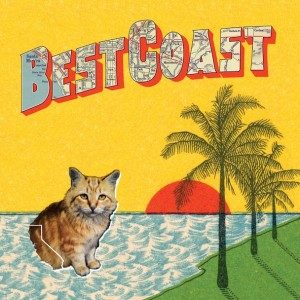 While spending the day relaxing on the beach in California, Wes Anderson fell asleep in his chair after spending hours surfing through LOLcats.com on his iPad. The resulting fever dream during Anderson's nap in the California sand and sun is documented here. Well . . . not really. That clip is actually Best Coast's new video for their song "Crazy For You," a track off of  their new album of the same name. But if you close your eyes while listening to the twangy reverb of frontwoman Bethany Cosetino's guitar and vocals, you'll probably end up feeling your toes slip into the sand under the California sun, just like Wes Anderson (though whether or not the LOLcats huffing catnip appear in your dream depends on what you've been doing in your spare time on the internet). Above all, Best Coast is simple and honest. Lots of bands dive into indie pop and surf rock only to get washed up and spat out, but Best Coast is riding the wave with the right mix of feel-good, lighthearted music that still carries a bite.
February 11th, Nicos Gun at Brighton Music Hall
We started out dancing in the street, and it doesn't stop once we're inside when Nicos Gun goes on stage. At first they might sound like Phoenix or Two Door Cinema Club with Party Cult. But then a Stones-esque riff sends the show into psychadelic rock with Decadent Boy. It might be settled, until they go funk with a Prince-like intro to Dirty Girl. Finally, it's concluded: they could go in one of those genres, but they fit better in all three, especially since the music video for their song "We Are Flourescent" is like watching some girls battle a zombie apocalypse in their backyard through a kaleidoscope.
February 16th, Morcheeba at Paradise Rock Club
The members of the British trip-hop trio Morcheeba (vocalist Skye Edwards, DJ Paul Godfrey, and instrumentalist Ross Godfrey) know all about relationship issues. Edwards left the group in 2003 after disagreeing with the Godfrey brothers about Morcheeba's artistic future but has since rejoined the band, lending her voice for their latest album, Blood Like Lemonade. Maybe Morcheeba is meant to be, but in Edwards' own words, Rome Wasn't Built in a Day. During the split, however, Edwards pursued a solo career, and the Godfrey brothers stuck with Morcheeba, finding vocalists through artist pages on MySpace for their 2008 album Dive Deep. Tracks on that album, like "Run Honey Run," "Au Dela," and "The Ledge Beyond the Edge," show a clear move away from upbeat and funky but are easy to listen to pop melodies. With Edwards back in the line-up though, the sound is more ethereal and downbeat: it's what we'd expect with Morcheeba.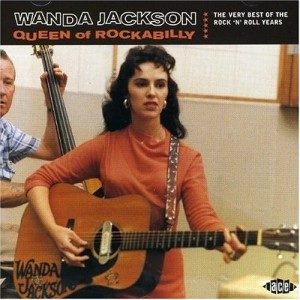 The closest thing we've got to a royal family in the U.S. is our celebrities. And although everyone knows The King, The Duke, and Prince, the female side of the family tree is less notorious. Save for The Queen, of course: while The King was racking up #1 hits throughout the 50s and 60s, The Queen of Rockabilly, Wanda Jackson, was on her way to becoming the first woman rock & roll star who would reign for over 50 years. Today, at the age of 73, Jackson has partnered with guitarist and producer Jack White to release a new album on January 25th called The Party Ain't Over. On the album, Jackson shows us again why she's the First Lady of Rockabilly: a cover of Amy Winehouse's "You Know I'm No Good" sounds resurrected from what could easily have been an original recording from the 60s, and an energetic cover of Bob Dylan's "Thunder on the Mountain" that showcases Jackson's vintage feel with White's modern take on rockabilly guitar.
ADDED ATTRACTIONS

Koala – Feb. 2 – Church of Boston

Chromeo – Feb. 3 – House of Blues

Tapes 'n Tapes – Feb. 3 – Paradise Rock Club

Ozomatli – Feb. 4 – Royale

Robyn – Feb. 4 – House of Blues

Best Coast – Feb. 4 – Paradise Rock Club

Deerhoof – Feb. 10 – Middle East

Hellogoodbye – Feb. 10 – Brighton Music Hall

Rusted Root – Feb. 10 – Paradise Rock Club

Nicos Gun – Feb. 11 – Brighton Music Hall

Cowboy Mouth – Feb. 12 – Middle East

Mason Jennings – Feb. 12 – Brighton Music Hall

Naked on Roller Skates – Feb. 12 – Great Scott

Dash Rip Rock – Feb. 12 – Middle East

Morcheeba – Feb. 16 – Paradise Rock Club

Yann Tiersen – Feb. 16 – Royale

Rooney – Feb. 16 – Middle East

Star Slinger – Feb. 17 – Brighton Music Hall

George Clinton & Parliament – Feb. 18 – House of Blues

Interpol – Feb. 19 – House of Blues

Love in Stockholm – Feb. 19 – Brighton Music Hall

Dr. Dog – Feb. 20 – Paradise Rock Club

David Gray – Feb. 21 – Citi Performing Arts Center

Wanda Jackson & Jack White – Feb. 23 – Royale

Nicole Atkins and the Black Sea – Feb. 23 – Brighton Music Hall

Asobi Seksu – Feb. 25 – Brighton Music Hall

Girl Talk – Feb. 26 – House of Blues

Barrington Levy – Feb. 26 – Paradise Rock Club

Flogging Molly – Feb. 27 – House of Blues

Tennis – Feb. 28 – Great Scott