By Gerald Peary
Covid-19 goes on and on. Hang tight at home, where you can relax and watch old movies. Here's an 11th list of disparate favorites that can easily be viewed on your computer.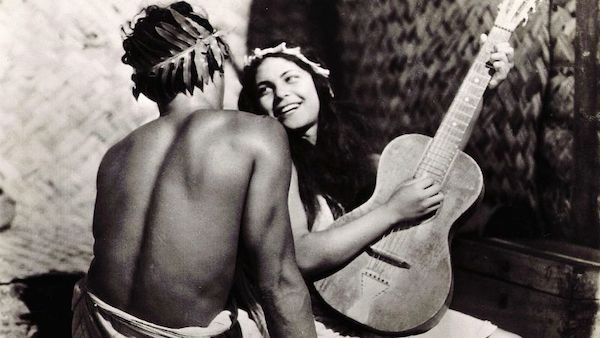 Tabu (1931) — In F.W. Murnau's gloomy masterpiece, Satan triumphs, in the guise of a treacherous South Seas witch doctor. He kidnaps the young heroine from her devoted island lover and sails away with her. The lover desperately swims after for the rescue. And swims. And swims. In other Murnau films like Nosferatu and Faust, the devotion and sacrifice of a good woman somehow can save the world. Not this time. Tabu is as pitiless in how the universe revenges itself against poor mortals as a Euripidean tragedy. https://www.youtube.com/watch?v=yPP7fWVMptg
Knute Rockne, All American (1940) –Long before Rocky there was Rockne, the Norwegian immigrant who became Notre Dame's legendary football coach, who wrote the oratorical rules for the inspirational locker-room speech. Rockne: "Win one for the Gipper." Warner Brothers' classic film is all cornball fun, and Pat O'Brien is pure "Beat Army" blarney as the glorified — practically sanctified — coach. With a diffident Ronald Reagan as the Fighting Irish's George Gipp, dead before his time. $2.99 https://www.amazon.com/Knute-Rockne-American-Pat-OBrien/dp/B002M808OG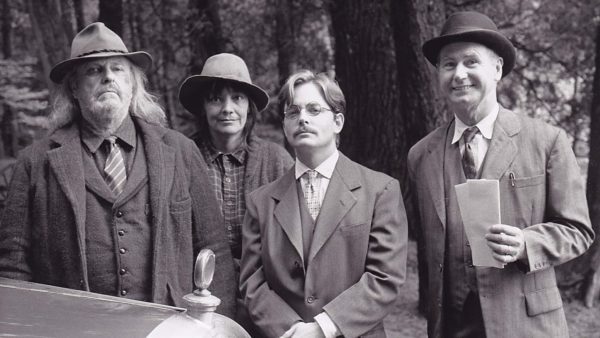 Where the Rivers Flow North (1994) — Too many American regional movies are soft with scenery and greenery, sluggish with story, and stiff with political correctness. However, don't be wary of Jay Craven's tale of rural Maine in the '20s, which revolves around the battle of an old logger (Rip Torn) and his native "housekeeper" (Tantoo Cardinal) to keep The Big Company from flooding their land. In this entertaining rustic saga, Torn and Cardinal's friendly bickering recalls the screwball battles of Bogart and Hepburn heading down the river in The African Queen. The elegiac ending, with Cardinal all alone under a battered hat, feels akin to the emotional conclusion of Fellini's classic La Strada. On Vimeo for $3.99 https://vimeo.com/ondemand/wheretheriversflownorth
Love and Diane (2002) — Jennifer Dworkin's five-years-in-the-filming documentary stands tall as a true-life multichild Ma Joad tale. Diane, a stout, Bible-swearing monarch, strives to keep her dumped-on, oft-defeated family together, assuring them that things will get better in the face of chronic unemployment and an American system out to crush them. The Hazzards are an African-American welfare family stuck in East New York, a slum in Brooklyn, where they have been moving from one squalid rental unit to another for decades. It's worth noting that, right or wrong, nobody in the film mentions race. The Hazzards stand in for all Americans below the poverty line in this dense, complex humanist saga. $3.99 rental. https://vimeo.com/ondemand/141567
Suzhou River (2010) — Lou Ye's lush, trippy Chinese feature stuffs doomed ambience, gorgeous pop stars, saturated lighting, and the anxious cutting of Wong Kar-Wai into a mysterious, voyeuristic Hitchcockian plot. The filmmaker situates his glam tale along the grimy Suzhou, Shanghai's polluted waterway.  It's there that a videographer-for-hire finds Meimei, an alluring young lady in a mermaid rig swimming behind glass. He also encounters a motorbike messenger searching for Moudan, his vanished love. Meimei is apparently the disappeared girl — or is she?  Shades of Vertigo: Judy or Madeleine?  Meimei insists she's not Moudan, as she slips out of clothes and into a Kim Novak-like blonde wig.
https://www.youtube.com/watch?v=GISSDqFU-5w
---
Gerald Peary is a Professor Emeritus at Suffolk University, Boston, curator of the Boston University Cinematheque, and the general editor of the "Conversations with Filmmakers" series from the University Press of Mississippi. A critic for the late Boston Phoenix, he is the author of nine books on cinema, writer-director of the documentaries For the Love of Movies: the Story of American Film Criticism and Archie's Betty, and a featured actor in the 2013 independent narrative Computer Chess. His new feature documentary, The Rabbi Goes West, co-directed by Amy Geller, is playing at film festivals around the world.