By Steve Feeney
The album's set of pieces revels not only in the spirited formal experimentation of the great musician's music, but in its expressive urgency as well.
Thumbscrew – The Anthony Braxton Project, Tomas Fujiwara / Mary Halvorson / Michael Formanek. (Cuneiform Records)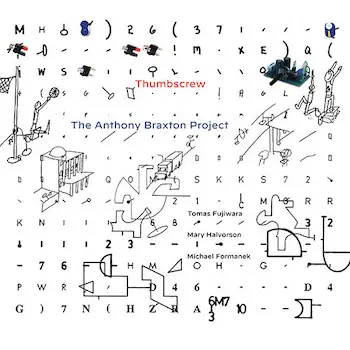 It is appropriate that the forward-looking trio Thumbscrew would look back at the music of Anthony Braxton. Mary Halvorson (guitar), Michael Formanek (bass), and Tomas Fujiwara (drums and vibes) have connections to the inimitable composer/saxophonist in a number of different ways. Halvorson even studied with the master at Wesleyan University. But, beyond these personal connections, this new release shows that the trio audibly appreciates the unrelenting creative journey of the now 75-year-old Braxton.
Thumbscrew members were given access to the Braxton archives at the Tri-Centric Foundation in New Haven, CT. Choosing early compositions, many never before recorded, the trio worked up 11 cuts for The Anthony Braxton Project, their fifth release for the Cuneiform label. "Composition very much guides and informs our improvisations," Fujiwara notes.
The album's set of pieces revels not only in the spirited formal experimentation of the great musician's music, but in its expressive urgency as well. Whether it is chamber jazz pushed to the edge or free jazz contained within a score, the results are shaped by a delightful contrast: they challenge and reward serious listening while retaining, at times, a playful attitude.
The "early" pieces do not sound fledgling in the sense that they are past their prime. But they do reflect Braxton's ongoing interest in the work of Charlie Parker and Lennie Tristano, as well as a number of 20th-century classical composers. The references are not usually overt, but they can be sensed in the spirit of the music. The trio is attuned to these touchstones, mindful of the tradition that Braxton's compositions seeks to reinvigorate.
The pieces are numbered and delineated with what are sometimes called pictographs. These formulas or illustrations both mystify and intrigue. But the important imagery, if you will, is created by the music.
The opener, "No. 52," leavens a prickly line from Halvorson with chords and an up-and-down walk from Formanek that steps on a succession of uncertain reveries. The rhythm feels boppish. "No.157" marches toward an eccentric frenzy that resonates with the composer's wild whimsy.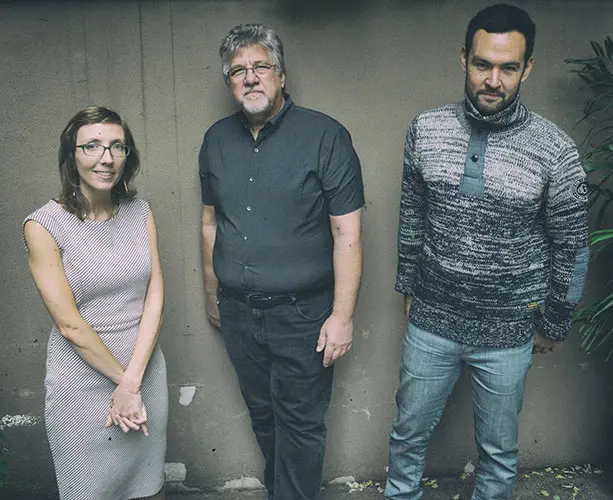 A pensive "No. 68" generates drama out of some thoughtful segments featuring arco bass and Halvorson's trademark bent pitches. Fujiwara premieres (for Thumbscrew) his set of vibes: they chime and resonate against his percussion taps and rustles. The trio is conversing with each other here in a language that is partly their own and, of course, partly Braxton's.
The members each take a solo approach to "No. 14." Halvorson loops an ominous drone that soon becomes tangled up: these knots sound like coded messages from beyond. Fujiwara's take includes a bout of accumulating mallet work — shimmers of cymbals fill in the gaps.  Formanek's excursion twists and bends with humble authority.
"No. 274" lurches toward a twilight zone set off by Halvorson's tinklings over the support of the others. The disc finishes with "No. 79," a return to a more consonant realm that evokes the coolest of the cool jazz period.
Thumbscrew has put together a fine tribute to a living legend of jazz.
---
Steve Feeney is a Maine native and attended schools in Maine, New Hampshire, and Massachusetts. He has a Master of Arts Degree in American and New England Studies from the University of Southern Maine. He began reviewing music on a freelance basis for the Portland Press Herald/Maine Sunday Telegram in 1995. He was later asked to also review theater and dance. Recently, he has added BroadwayWorld.com as an outlet and is pleased to now contribute to Arts Fuse.